AudioReputation is reader-supported. When you buy through links on our site, we may earn an affiliate commission Learn More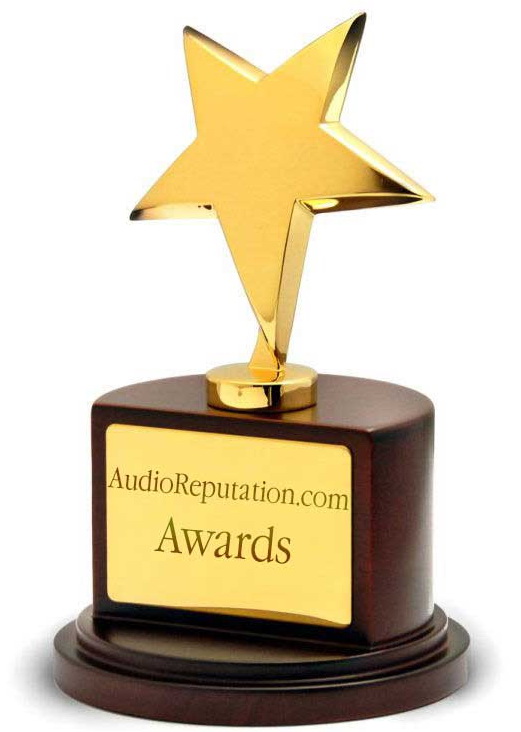 To many audiophiles and audio enthusiast, a well-executed pure DHT circuitry is the holy grail of the preamp design. Only a few high-end manufacturers can implement Directly Heated Triode circuitry and make a unit that can achieve a true audiophile performance. Today, we are reviewing one of those units. Allnic Audio L-8000 DHT preamplifier could easily be the best DHT preamp in its price range.
Allnic Audio is a high-end audio equipment manufacturer, based in South Korea. The company was founded in 1990 by Kang Su Park. Before founding Allnic Audio, Kang Su was the cofounder of Silvawed, a company known for its high-end single-ended-triode and transformer-coupled tube designs. At first, Allnic Audio made only tube amps but today, they manufacture all kinds of audio equipment including tube preamps, phono stages, phono cartridges, DACs, headphone amps, cables, etc. Some of the finest, most unusual, and most sophisticated tube designs in the world come from the Allnic Audio. They do things that are too difficult or too expensive for other manufacturers.
The first thing you have to know about the Allnnic Audio L-8000 DHT preamp is that it has a pure DHT circuitry – all the way from the signal input to the signal output. Numerous manufacturers tend to place directly heated triode stage after one or two stages of indirectly heated triodes. However, this approach is a compromise and doesn't result in pure DHT amplification – the output stage is DHT but it only amplifies the signal determined by the indirectly heated triodes. Allnic Audio didn't want to make compromises – instead of implementing indirectly heated triodes, Kang Su Park opted for pure DHT circuitry. The result is a pure class A pre-amplification with very low distortion.
The manufacturer implemented a few more advanced technological solutions. They used transformer-coupled line output circuitries instead of much simpler and cheaper capacitor coupling, which resulted in low and constant output impedance (120Ω). One of the most common issues of DHT amplification is the microphonic noise and it was solved through the implementation of the Allnic Audio's proprietary tube damping technology (Absorb GEL tube damper). Quiet and dynamic operation was achieved by using advanced tube technology voltage regulation.
The result of such a careful and methodical designing and manufacturing procedure is pure class-A (pre)amplification with a fully balanced output stage and perfect channel balance at all volumes.
The only downside that we can think of is the price. Depending on the distributor, the price can go up to $23,000. That's very expensive for a single piece of audio equipment. If you want to achieve the right match (high-end audio sources, high-end power amp, high-end cables, and high-end speakers) and make a true audiophile setup, you will have to spend more than $100,000 (maybe even over $200,000).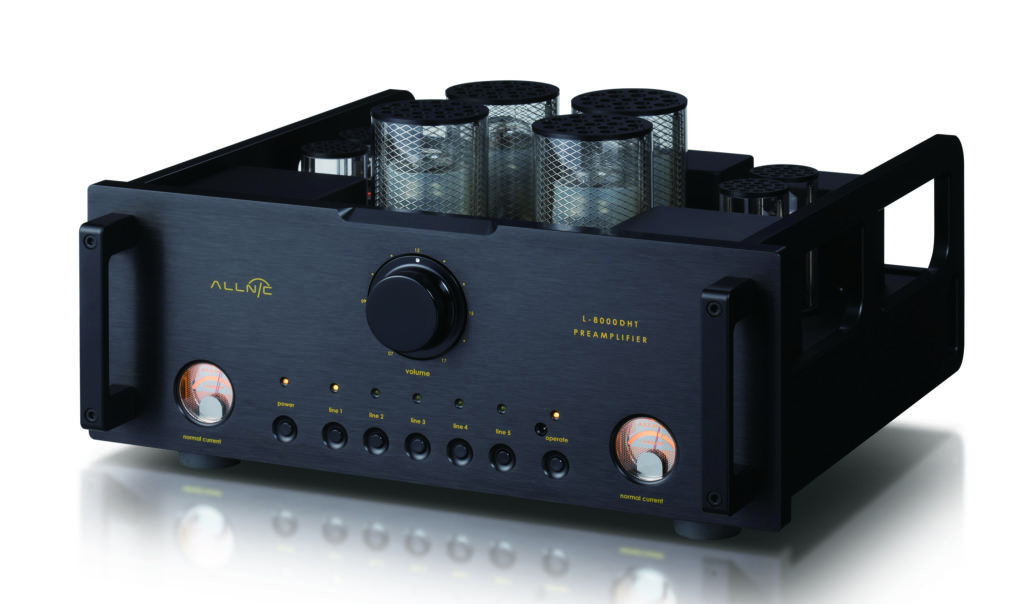 Pure DHT (directly heated triode) circuitry

Transformer-coupled line output circuitry

The output impedance is constant and low (120Ω)

No negative feedback (0dB)

High-speed tube voltage regulation

Fully balanced output stage with a perfect channel balance at all volumes

Pure Class A pre-amplification
Allnic Audio L-8000 DHT preamp is a holy grail of the DHT preamp design. It is top-of-the-line DHT preamp and it's the answer to your audiophile prayers. If you're one of those people who would rather buy a piece of audio equipment than a new car, or if you're lucky enough and don't have to think about the money, L-8000 DHT preamp is a perfect choice.
When paired with the right amp and right speakers, L-8000 has the ability to deliver every tone smoothly and transparently. It's a truly magnificent audiophile-grade DHT preamp and it deserves our high recommendations.
What's in the box?
Inside the box, there's your Allnic Audio L-8000 DHT preamplifier, power cable, remote (batteries included), manual, and a warranty card. There's also an Allan key included – you have to use it to take the top of the chimneys off and to remove the Styrofoam cushioning material protecting the tubes.
Specs
Allnic Audio L-8000 DHT Preamplifier Specifications
DIMENSIONS
Width
16.93in
Height
8.3in
Depth
15.75in
Weight
45.2lbs
INPUTS
XLR Balanced
x2
RCA Unbalanced
x3
PERFORMANCE
Frequency response
20Hz-20kHz (FLAT)

16Hz-75kHz (-3dB)
THD (@ 1kHz)
0.3V OUTPUT – 0.06%

1V OUTPUT – 0.16%
Input impedance
10kΩ (Balanced and Unbalanced)
Output impedance
120Ω (constant)
Gain
+18dB
S/N Ratio
-90dB
Max. Output
20V RMS
TUBES
1st Gain Stage
3A/110A x2 (equivalents – MR0 PT8, MR0 TS8)
2nd Output Gain Stage
3A/109B x2 (equivalents – CV1671, 4021a)
Rectifier
7233 x2 (no equivalent)
Voltage Regulator
5654 x2 (equivalents – 6AK6, A4361, CV1762)
ADDITIONAL FEATURES
IR remote
Design
Allnic Audio L-8000 DHT preamplifier has a strong aluminum chassis without the top plate (to provide better airflow and better ventilation). You can see all the internal components – there's a beautiful array of tube chimneys, transformers with permalloy cores and anodized casings.
On the back, there's a series of inputs and outputs, divided into left and right channels. You have 2 balanced XLR inputs and 2 balanced XLR outputs. Also, there are three unbalanced RCA inputs and one unbalanced output. Right in the middle, there's a switch used to select a balanced/unbalanced output.
On the front, you have a large volume wheel, right in the middle. Below the volume wheel, there's an array of input buttons (dedicated button for each input) with an LED indicator for each input. Also, there's the power button and the operate/mute button. On the left and right ends of the front panel, you have two current meters (tube health meters). Based on the needle position, you will know if all the tubes are working properly.
The power input is located on the left side, which is a little bit weird, in terms of aesthetics. Luckily, the manufacturer includes an angled power cable, which minimizes the visual impact.
Aesthetically pleasing design with an open-top chassis
Features
We have already mentioned some of the most important features in the introduction. Now, we will discuss those features in detail and explain the benefits that each of the implemented components and technologies brings.
The manufacturer insists on is the transformer coupling, which is not that common when it comes to tube amp/preamp circuitries. Most manufacturers use capacitor coupling for the line output stage. This method is easier and costs less. However, this method doesn't transfer any real energy (it transfers voltage and only 10% of the wattage). Transformer coupling, on the other hand, transfers much more energy (90% of the wattage is transferred). So, transformer coupling is a significantly better method, but only when using high-quality transformers. Allnic Audio makes its own transformers and it uses Permalloy, which is considered the best transformer core material. Thanks to the use of their own high-quality transformers and to transformer coupling, L-8000 DHT delivers a wide frequency response with very low distortion.
Another benefit of transformer coupling (aka LCR coupling) is the low and constant output impedance. This is a critical thing when it comes to preamp design. The output impedance is kept at 120Ω at all frequencies. Tube amps featuring capacitor coupling usually do not have constant output impedance because they need special mechanisms (so-called cathode follower circuits) to lower the impedance. These mechanisms tend to have a negative effect on distortion and they also can't keep the impedance at a constant level.
Transformer coupling keeps the output impedance at a constant level
In order to control the voltage and provide quiet operation, this preamplifier uses an advanced tube technology and an automatic voltage regulation circuits that consist of vacuum tubes. For this purpose, L-8000 DHT uses two 5654 vacuum pentodes. These pentodes protect the power tubes from the AC line supply changes
The most common problem with DHT tube amps is the propagation of the microphonic noise. In order to prevent this problem, Allnic Audio uses its proprietary ''absorb gel tube damper''. Thanks to this patented technology, the output audio signal is perfectly clear and transparent.
L-8000 DHT also has a proprietary precision attenuator volume control. The sophisticated attenuator provides constant impedance and perfect L/R balance at all volumes.
61-step precision attenuator volume control
Like always, Allnic Audio used high-quality and low-noise driving circuitry. In the case of L-8000 DHT preamp, the manufacturer employed two 3A/110A triode tubes for the first gain stage and two 3A/109B triode tubes for the output gain stage.
This Allnic L-8000 DHT also features two backlit analog current meters for the tube health monitoring (one meter for each channel). They can indicate the damage or failure of the tubes. When everything is working fine, the needle inside the current meter is between the two parallel lines, slightly left of the center. If the needle moves to the left on either channel, it means that the gain tubes (3A/110A or 3A/109B) for that specific channel are failing and have to be replaced. If the needle moves to the right, it means that either voltage regulator tubes (5654) or rectifier tubes (7233) for the specific channel are failing and need to be replaced.
Setup and Performance
Setting up the system doesn't take too long, but you have to think about the placement and connection cables. In the manual, there's a whole chapter called ''LOCATION, LOCATION, LOCATION'' with the instructions on what you can and cannot do. It's recommended to place it on a stable shelf/stand and to provide good ventilation (preferably, you should put it on a top shelf).
The manufacturer also recommends using high-quality cables. For connecting sources with balanced outputs and amps with balanced inputs, you can use Allnic Audio's MU-7R XLR cables ($2,300/1m). For connecting sources with unbalanced outputs and amps with unbalanced inputs, you can use their MU-7R RCA cables ($2,300/1m). For connecting the speakers, it's recommended to use ZL-3000 ($2,500/3m) or ZL-5000 cables ($3,800/3m). All the Allnic Audio's MU cables use Mu-metal shielding which protects from both electrically induced and magnetically induced noise. They also eliminate any audio signal loss.
One thing to remember is that L-8000 preamp doesn't have a phono stage and if you want to connect your turntable, you have to buy a phono preamp.
Our recommended setup would look like this (assuming that you already have a turntable, other digital/analog audio sources, and DAC):
Mu-7R Phono Cable ($1,700/1.5m)
Phono stage – H-5000DHT (approx. $32,000)
Preamp – L-8000 DHT (approx. $23,000)
RCA and XLR Cables – Mu-7R XLR and Mu-7R RCA ($2,300/1m)
Power amp – M-3000 MK2 monoblock x2 (approx. $18,000/pair)
Speaker Cables – ZL-3000 ($2,500/3m) or ZL-5000 ($3,800/3m)
Speakers – Focal Kanta No 3 (approx. $14,000/pair)
The price of this crazy setup (without the audio sources and DACs) reaches $100,000 and it's definitely not for everyone. Then again, if you are already interested in the Allnic Audio preamp, it would be stupid to use sub-par power amp, phono stage, or cables.
Once you connect everything, you can start enjoying the magnificent performance of this beautifully crafted preamp. To turn it on, select the input, and control the volume, you can either use the buttons and volume wheel on the unit or the included remote.
The unit, as expected, delivers a very sophisticated performance with incredible clarity, transparency, dynamics, and musicality. Combined with the right audio equipment, L-8000 DHT preamplifier will provide you with such a life-like listening experience – you will most definitely admire the accuracy and purity of the sound.
Sound Quality
Allnic Audio's Technology
Allnic Audio, a leader in audio technology, has crafted a remarkable preamplifier that raises the bar in audio fidelity and purity. The L-8000 DHT Preamplifier boasts a remote-controlled 61-step constant impedance attenuator, which is one of the most sophisticated available. This feature ensures fixed impedance and perfect channel balance at any volume level.
The L-8000 is also designed to protect and prolong the life of tubes, thanks to Allnic's soft-start circuitry. Its permalloy output transformers offer higher inductance and an incredibly wide range of output frequencies. The preamp is further enhanced by Allnic's patented Absorb Gel tube damper technology, full engagement output transformers, powerful driving circuitry, and analog power tube current monitors for each tube. All these elements combine to make the Allnic Audio L-8000 DHT Preamplifier a top choice for discerning audiophiles.
Sound
When it comes to sound quality, the Allnic Audio L-8000 DHT Preamplifier is truly impressive. The music envelops you with a vast soundstage, offering a linear frequency response devoid of harshness or unpleasant resonance.
The preamp delivers impeccably balanced bass, treble, and midrange, while maintaining control even at high volumes. The standout feature of this preamplifier is its ability to create an extraordinary sense of space, making you feel like you're in the midst of a live performance.
What is a preamplifier vs. an amplifier?
A preamplifier prepares a weak audio signal for amplification by boosting its voltage to a level suitable for further amplification. It also provides signal conditioning and control, adjusting volume, tone, and balance. In contrast, an amplifier increases the power of the audio signal received from the preamplifier, making it strong enough to drive speakers or headphones.
Frequently Asked Questions
Allnic L7000 or L8000 DHT – What's Better?
The L8000 is better than the L7000, even though it is slightly more expensive than the latter. Their features and benefits are similar, The Allnic L8000 has a constant and lower output impedance at all frequencies than the L7000. Along with the better quality materials used for its production, the L8000 has more edge over the L7000.
What is the purpose of a preamplifier?
The primary purpose of a preamplifier is to enhance and prepare weak audio signals for further amplification. It serves a critical role in the audio chain by boosting the voltage of weak audio signals originating from sources like turntables, microphones, or other low-output devices. In doing so, the preamplifier ensures the signal is at a suitable level for subsequent amplification.
Apart from signal boosting, preamplifiers also offer signal conditioning and control. This means they enable adjustments to volume, tone, and balance, allowing users to tailor the audio output to their preferences. Furthermore, preamplifiers play a crucial role in minimizing noise and interference, ensuring the audio signal remains clean and of the highest quality.
Final Thoughts
If you forget about the price, there's nothing not to like about the Allnic Audio L-8000 DHT preamplifier. But, even at this price point, L-8000 is arguably the best DHT preamp in its class. If you are a true audiophile who cares more about high-end audio components than about other fancy stuff (especially if you are into tube amps/preamps), this is the right preamp for you.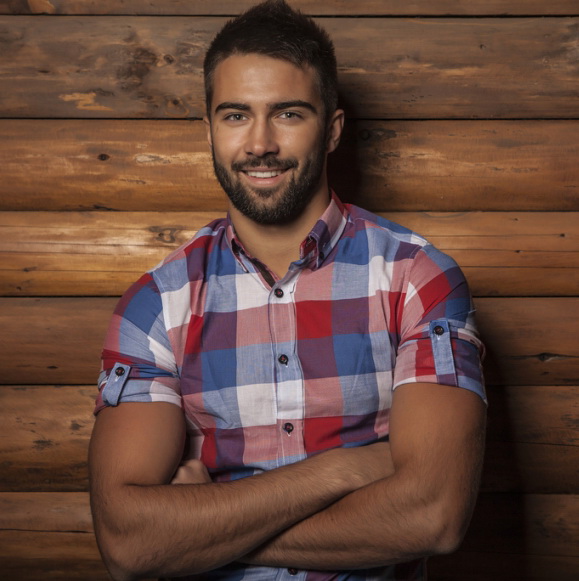 Hello, my name is James Longman.
I'm a writer and editor at AudioReputation. I disassembled my first portable AM/FM radio when I was only 8. At the age of 11, I burned the circuit board on my old boombox cassette player. I'm not going to explain how but it was reckless and stupid.
Since then, I have become much more careful around radios, boomboxes, and other audio devices (at least, I like to think so) but I have never lost the passion for audio equipment. Throughout 20 years of my professional career, I've been working for various audio equipment manufacturers and even started building speakers on my own in my little workshop.
I love the work we do here at AudioReputation. Testing, comparing, and evaluating all kinds of audio devices (speakers, soundbars, headphones, home theater systems, etc.) is something I truly enjoy. I try to be unbiased and give you my honest opinion on every piece of equipment I test. Still, you should take my reviews with a pinch of salt and always be just a little bit skeptical. The fact that I liked some speaker or soundbar doesn't mean that you are going to love it. If you have the opportunity, you should test it/hear it before buying it.