AudioReputation is reader-supported. When you buy through links on our site, we may earn an affiliate commission Learn More
Audeze EL-8 Titanium headphones represent Audeze's first attempt to make portable headphones that you can use on the go and without an amplifier. They are significantly cheaper than the previous Audeze high-end headphones from the LCD line. The idea was to penetrate deeper into the market and expand the target group. As a result of that effort, two versions of EL-8 headphones were made – closed back and open-back. In this review, we are going to talk about the latest upgraded version of the closed-back EL-8 headphones called EL-8 Titanium.
Audeze is a young company, but it's already considered one of the world's best headphone manufacturers. All of the Audeze headphones are high-end planar magnetic headphones. Regular dynamic drivers you can find on most of today's headphones are replaced with thin membranes excited by a magnet. There are a lot of new technological solutions built inside each pair of Audeze headphones.
In order to make EL-8 headphones easier to drive, Audeze came up with a completely new magnet technology which makes the headphones more efficient. You can now drive these headphones with your phone but you will still get better results with an amplifier.
We loved the sophisticated and unique look of these headphones and their build quality. Compared to the first EL-8 version (which can be considered cheap, at least for Audeze standards) EL-8 Titanium looks more solid and more durable. We were also happy to find out that they can really work without a headphone amp. The sound signature is fairly neutral and close to audiophile standard, but it's not really on par with more expensive Audeze headphones like LCD-XC or LCD-3.
One of the biggest issues we've had with these headphones is that they are really huge and heavy. They are considered portable and you can wear use on the go, but they are not the most comfortable headphones out there. Another thing we really hated is the proprietary cable. It doesn't matter if it's Sennheiser, Audeze, Bose, or any other reputable manufacturer, we don't like proprietary cables. We've also had some issues with the midrange reproduction and we will discuss it in the Sound Quality section.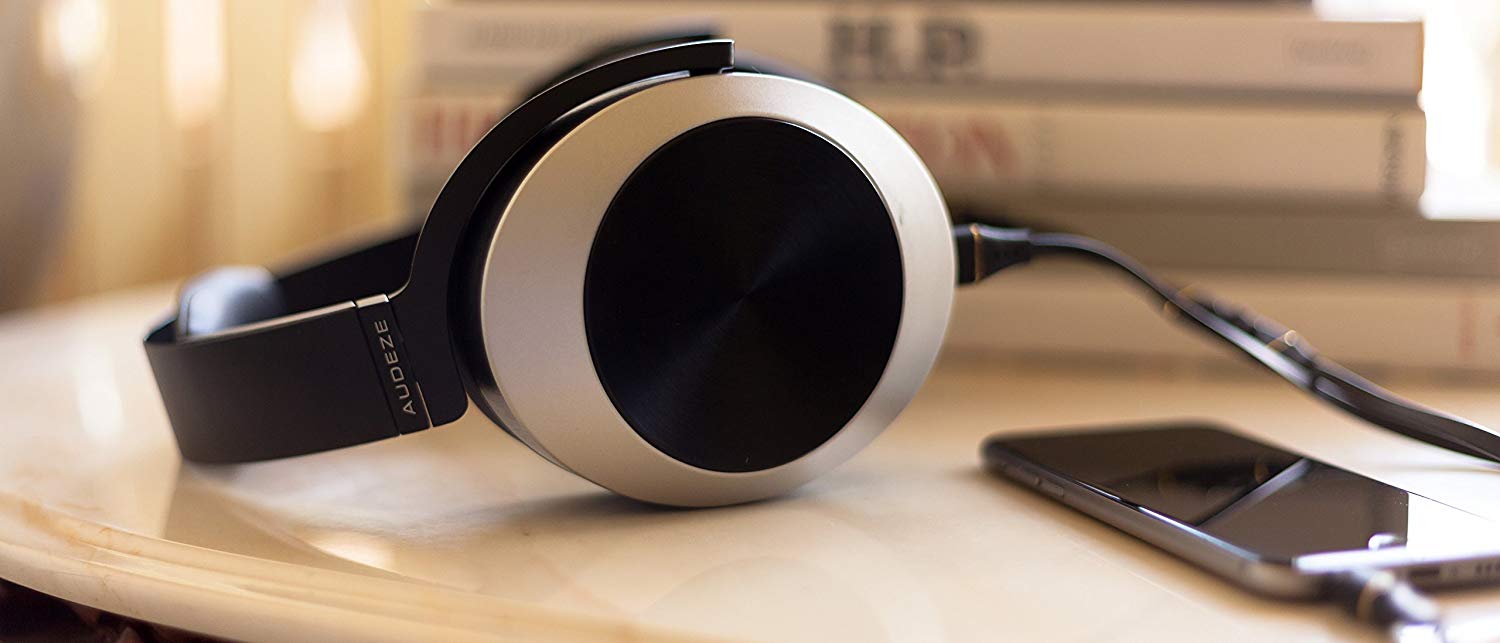 Premium presentation and unique design

Great build quality

Two detachable cables included in the package (3.5mm and lightning/cipher cable)

Portable – you don't need a headphone amp to drive them

Excellent passive noise isolation and minimum leakage

Neutral sound signature/relatively flat frequency response
Potential comfort issues – the headphones are huge and heavy

Proprietary cable

Carrying case is not included

The vocals are clear and pronounced but don't sound natural

Overpriced
Audeze EL-8 Titanium is a great-looking and really nice-sounding pair of headphones but you can actually find a lot of great-sounding headphones at this price point (approx. $800) or even cheaper. Unless you want to experiment with planar magnetic technology or you are a fan of Audeze products but can't afford those more expensive premium models, there's a bunch of cheaper Sennheiser headphones (like HD660s or HD650) or Beyerdynamic headphones (DT 1990 Pro or DT 1770 Pro). Also, you can find planar magnetic headphones made by other manufacturers at a lower price. For example, you can buy HIFIMAN HE400S for approx. $200 or HIFIMAN SUNDARA for $500. We can understand why Audeze headphones are expensive – they have put so much effort into design and technology development and their EL-8 Titanium headphones really sound great but, to be completely honest, you can get similar or even better listening experience with some cheaper headphones.
Official video – Audeze EL-8
What's in the box?
Audeze EL-8 Titanium headphones come in a premium box along with two proprietary cables (one with 3.5mm gold-plated jack and ¼ inch adapter, and the other called cipher cable with Apple lightning jack and in-line controls), a small carrying pouch, short user manual, and 1-year warranty card. Hard carrying case is not included and you have to buy it separately.
Specs
Audeze EL-8 Specifications
DIMENSIONS
Weight
1.06 pounds
Earpad cavity size
Approx. 4in
3.5mm cable length
6.6ft
Cipher cable length
3ft
TYPE
Over-ear, closed-back
MATERIAL
Aluminum, plastic, faux leather
DRIVERS
Planar magnetic drivers
DRIVER SIZE
100mm x2
BATTERY
No
CONNECTIONS
3.5mm, ¼ inch adapter, lightning connector
OTHER TECHNICAL DETAILS
Frequency response
10Hz to 50kHz
Max power handling
15W
Impedance
30Ω
Sensitivity
98dB at 1mW
Max SPL
Over 130dB
THD
Less than 0.1%
ADDITIONAL FEATURES
Planar magnetic drivers feature Audeze patented technologies – Fazor elements, Fluxor magnetic arrays, and Uniforce diaphragms

Audeze app

Cipher cable with in-line controls, built-in mic, built-in DAC, DSP, and EQ
Design
Audeze EL-8 Titanium planar magnetic headphones look very luxurious and visually appealing. Every little detail on them looks attractive and it was designed and built with care. The most unique parts are the hinges connecting the headband and the earcups. We are still just a little bit concerned about their durability but everything is made of metal and that's reassuring. One thing that makes these headphones slightly less attractive is their size. The headphones are actually quite bulky and the earcups are huge.

Designed by BMW Designworks USA, Audeze EL-8 Titanium headphones are truly unique and aesthetically pleasing
Features
First of all, let's talk about planar magnetic technology. It's a relatively new thing on the headphone market and there are a few manufacturers making this kind of headphones. Audeze is probably the most reputable. Planar magnetic drivers enable better clarity, extended frequency response, less distortion, and more detailed reproduction. Audeze was one of the first manufacturers to develop their own planar magnetic drivers with their trademark Fazor elements, Fluxor magnetic arrays, and Uniforce diaphragms (see the picture below).
Planar magnetic technology developed by the Audeze
EL-8 Titanium headphones, just like all the Audeze headphones, have these trademark planar magnetic drivers and they do have an incredibly wide frequency response and deliver great clarity, and detailed sound.
The earcups are oval and really large. They are made of aluminum. The earpads are made of memory foam with the faux leather finish. They are really soft and thick. There are audio inputs on each earcup. The earpads are supposed to be replaceable and you can buy new pads from Audeze but, to be honest, they look like they are glued and we didn't know how to take them off.
The earcups can swivel and rotate and the headband is adjustable. The headphones are not foldable.
Swiveling and rotating earcups
The headband is very strong and looks durable. There's a small layer of memory foam padding with a faux leather finish on the top but it doesn't really seem like enough. Thicker and larger headband padding would make them better and more comfortable.
As you already know, the headphones come with two proprietary cables. The first one is 2m long and has a standard 3.5mm jack on one side and two proprietary connectors (one for each earcup) on the other side. The second cable is called cipher cable. It's shorter than the first one and it's made for Apple devices. It has the lightning port on one side and two proprietary connectors on the other side. Cipher cable also features 3-button in-line controls with a built-in mic. You can use them to control the playback or answer calls. Inside the in-line remote control, there are built-in DAC (digital to analog converter), DSP (Digital Signal Processing chip), and EQ.
Both cables are detachable and replaceable. The most annoying thing is that they are proprietary and that you have to buy them directly from Audeze in case you lose them or break them.
The headphones also come with the Audeze app. You can use this app to adjust the EQ settings (10 adjustable EQ bands) or update the firmware. The app works with cipher cable only.
You can download Audeze app from the AppStore
Performance
When it comes to comfort, there are some good and some bad things. The earpads are definitely great. They are super-soft and feel nice. The earpad cavities are huge and even if you have large ears, these are going to fit. They seal nicely around ears and provide great comfort. The clamping force is just perfect – it doesn't put too much pressure on your ears but it provides a secure fit. The padding on the headband is simply not enough and this could be the biggest issue regarding comfort. EL-8 Titanium headphones are really heavy and the weight is distributed in a way that puts a lot of pressure on top of your head. This kind of weight distribution along with insufficient headband padding will definitely cause some fatigue and discomfort after an hour or two of use.
Proprietary connectors and cables are things that really make these headphones inconvenient. The good thing is that you get two cables – one with 3.5mm jack (+ ¼ inch adapter) and the other with the lightning port so you can use these headphones with all kinds of devices but only if you don't break, lose, or forget the cable. You cannot use just any audio cable, it has to be that proprietary cable made by Audeze.
The Audeze app works only with the cipher cable so you can get full functionality only if your headphones are connected to an Apple device. You cannot use all the features if you have an Android device.
Sound Quality
Audeze EL-8 Titanium headphones have 30-Ohm impedance and can be driven by any smartphone but there's definitely a difference in loudness and fullness of the sound when some headphone amp is used. It doesn't even have to be some powerful amp. You will get amazing results with some cheap portable amp.
The bass sounds as it is supposed to. It's not muddy but it's also not overpowering. It's tight and deep, it sounds very natural, solid, and clean. The bass response is extended but not emphasized.
Recommended Reading :

Highs are pleasant and sparkling most of the time, but can be a little bit too intense for some people because of extended treble response.
The midrange is slightly recessed but it's barely noticeable. Instruments sound very solid and detailed but there are some problems with vocals. It's really hard to define the problem since they are very detailed and clear but somehow, they sound unnatural. Or at least, they don't sound as natural as they would sound with some high-end open-back headphones.
The soundstage is surprisingly large and spacious for a pair of closed-back headphones. We didn't expect that kind of soundstage with EL-8 Titanium.
The overall sound quality is very good. The sound is very detailed and rich. The reproduction is accurate and the frequency response is close to flat but we cannot neglect those odd-sounding vocals.
The headphones also manage to isolate a great amount of ambient noise. They are not ANC headphones but they deliver great performance in this department. Sound leakage is not a huge issue but they still leak a small amount of sound at high volumes.
The Competition
If you are eager to try some planar magnetic headphones, but you cannot spend $800 on EL-8 Titanium, here are 3 slightly cheaper choices. They are all planar magnetic headphones but some of them are open-back.
---
Oppo PM-3
Oppo PM-3 headphones are half the price of EL-8 Titanium. They are, just like EL-8, closed-back headphones.
Oppo PM-3 is more ''regular-looking'' compared to Audeze EL-8 Titanium. They look very sophisticated but not as unique as EL-8 Titanium.
They are slightly easier to drive than EL-8 Titanium but you will still get slightly better results with an amplifier. They both have the same frequency response.
Oppo PM-3 headphones are lighter and more comfortable than EL-8 Titanium.
Oppo PM-3 deliver stronger and punchier, but still controlled bass, detailed mids, and clear vocals. Treble sounds too sharp and it's fatiguing.
They don't isolate noise well. EL-8 is much better when it comes to noise isolation.
---
HIFIMAN SUNDARA
HIFIMAN SUNDARA headphones are also significantly cheaper than EL-8 Titanium ($500 compared to $800) but the difference in performance is not so big. Another important difference is the earcup type – HIFIMAN SUNDARA are open-back headphones while Audeze EL-8 Titanium headphones are closed back.
HIFIMAN SUNDARA headphones look nice and interesting but Audeze EL-8 is still a winner. You just can't beat that kind of design.
They are slightly harder to drive than EL-8 and you will need a headphone amp to get the best results.
Their frequency response is much wider and sound reproduction is pretty flat. The midrange and treble sound perfectly accurate and consistent. The midrange reproduction is practically flawless. Vocals are crystal clear. The bass is punchy and controlled but lacks just a little bit more impact.
Since HIFIMAN SUNDARA are open-back headphones, they don't isolate sound well and they leak a huge amount of sound.
---
Monolith M1060C
Monolith M1060C are one of the cheapest planar magnetic headphones on the market. They can be yours for less than $250. These are also closed-back headphones.
Monolith M1060C are nice-looking and quite stylish but still not good enough to beat Audeze EL-8.
They are much easier to drive than EL-8 Titanium and don't really need an amp to rich their full potential. Still, they are going to be louder with a headphone amp.
They have the same frequency response and deliver punchy and impactful bass. They may lack a little bit of detail in the treble region compared to Audeze EL-8 Titanium. Also, some low midrange frequencies are a little bit muffled but they still offer a decent listening experience for the price. If you are looking for a cheap (cheap is probably not the best word) pair of planar magnetic headphones, Monolith M1060C headphones could be a nice option.
---
Comparison Table
Final Thoughts
Audeze EL-8 Titanium headphones deliver very clear and detailed sound with perfect bass and treble reproduction and slightly recessed mids. It's an incredibly attractive pair of headphones, probably one of the most beautiful we've ever reviewed. There are some comfort issues and they are mostly caused by their weight, but all the planar magnetic headphones are kind of heavy (heavier than regular headphones) and you will have to get used to this. We also didn't like the fact that they come with proprietary cables and we didn't like the type of connection. In the end, there's the price issue. These are one of the cheapest Audeze headphones but they are not cheap at all. Audeze EL-8 Titanium headphones really deliver great performance and sound quality, but the truth is that you can get similar or even better performance for less money.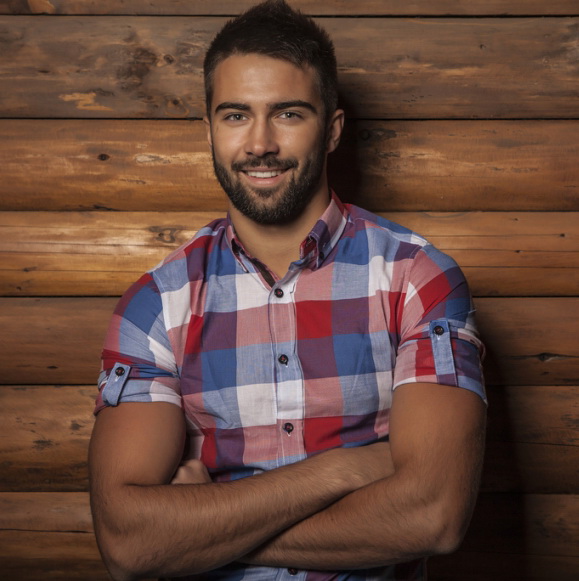 Hello, my name is James Longman.
I'm a writer and editor at AudioReputation. I disassembled my first portable AM/FM radio when I was only 8. At the age of 11, I burned the circuit board on my old boombox cassette player. I'm not going to explain how but it was reckless and stupid.
Since then, I have become much more careful around radios, boomboxes, and other audio devices (at least, I like to think so) but I have never lost the passion for audio equipment. Throughout 20 years of my professional career, I've been working for various audio equipment manufacturers and even started building speakers on my own in my little workshop.
I love the work we do here at AudioReputation. Testing, comparing, and evaluating all kinds of audio devices (speakers, soundbars, headphones, home theater systems, etc.) is something I truly enjoy. I try to be unbiased and give you my honest opinion on every piece of equipment I test. Still, you should take my reviews with a pinch of salt and always be just a little bit skeptical. The fact that I liked some speaker or soundbar doesn't mean that you are going to love it. If you have the opportunity, you should test it/hear it before buying it.