AudioReputation is reader-supported. When you buy through links on our site, we may earn an affiliate commission Learn More
An audio interface is one of the essential pieces of audio equipment for every recording studio (home or professional). The interface is absolutely necessary if you're trying to record your voice through a professional microphone or if you want to record any other external source (guitar, bass, synth, etc.).
Our article about 10 best audio interfaces for Mac in 2023 is here to introduce you to the confusing world of audio interfaces. We will discuss the purpose of an audio interface, talk about different types of interfaces, give you a few tips on what to pay attention to when looking for an audio interface, and answer some of the most common questions about interfaces. Finally, if you're looking for a new or for your first interface, we have prepared a nice selection of audio interfaces for Mac. So, let's dive into the matter and see why are these devices so important.
---
What Is An Audio Interface?
An audio interface is a simple piece of audio hardware that serves as a bridge between your external audio sources (microphones, instruments) and your computer. The first purpose of an audio interface is to provide you with a sufficient number of connections for all the equipment. The second purpose of an interface is to convert all the analog audio signals received from various sources into digital signals so that you can manipulate and record those signals with a DAW (Digital Audio Workstation) software installed on your computer. Furthermore, an audio interface is responsible for digital-to-analog conversion of the signal coming from your computer, which allows you to monitor your recordings (through headphones and/or studio monitors).
Most of today's interfaces connect to your computer via USB and are compatible with both PCs and Macs. Some use Thunderbolt 3 connection and are designed for the latest Mac computers, but can work with PCs with a USB-C connection. Some older interfaces also use Firewire connection but they are not as common anymore. All the interfaces included in our selection of 10 best audio interfaces for Mac in 2023 have either USB or Thunderbolt 3 connection.
Best Audio Interfaces for Mac in 2023– Comparison Table
Is Audio Interface Absolutely Necessary?
Well, we can think of certain scenarios when there's no need for an external audio interface and when everything gets handled by your computer's sound card. For example, if you're just using software instruments and a 3.5mm or a USB microphone, then an audio interface is not absolutely necessary.
However, if you want to use professional microphones that usually have XLR connections or if you want to record some external sources/instruments with ¼-in line-level outputs, an audio interface is a must. A dedicated audio interface also has a built-in mic preamp that boosts the signal coming from a microphone and turns it into a line-level signal, necessary for recording.
Recommended Reading : 9 Best Speakers For MacBook Pro
Our opinion is that even if you don't absolutely need an interface but want to sound more professional (want to achieve better vocal clarity and better overall sound quality), using an audio interface is strongly recommended.
---
After some serious research and testing, we compared the results and came up with the following list of 10 best audio interfaces for Mac in 2023. We did our best to make our selection as comprehensive as possible, thus allowing you to find the perfect interface for your needs. The list includes both budget and professional interfaces, more or less versatile ones, etc. One thing they all have in common is that they are perfectly compatible with your Mac.
10 Best Audio Interfaces for Mac in 2023
---
1. Best Overall – Universal Audio Apollo Twin X QUAD
UA Apollo Twin X QUAD is our top suggestion if you're looking for a highly capable, professional audio interface for Mac. It's a fantastic mixture of a compact form factor, high-end audio quality, flexible input/output scheme, and great onboard digital signal processing capabilities.
Things we like
The packaging is very premium and the whole presentation is lovely. Inside the box, you will also find a power adapter, user manual, and a 1-year warranty. Twin X QUAD also comes with a very powerful Console software compatible with both Mac and iOS. Luna recording system and 14 plugins (compressors, EQs, reverbs, bass, and guitar amp emulators) are also included in the bundle. You can buy additional UAD plugins from the UA website.
Twin X QUAD has a very small footprint and looks quite attractive. More importantly, it's control and input/output schemes are very intuitive, which makes it super-easy to use.
On the back of the unit, you have two combo mic-pre/line-level inputs, two sets of ¼-in monitor outputs, a power supply input, a Thunderbolt 3 port, optical input (for connecting audio equipment with ADATA or S/PDIF outputs), and a power switch.
On the front panel, you have one ¼-in Hi-Z input for connecting your guitar and a ¼-in headphone output.
All the controls and LED indicators are on the top. There are only 8 buttons and one wheel, and you can use them to control all the input and monitor-related parameters. To shift between monitors/headphones and different sources connected to your Twin X QUAD, you can use the monitor and preamp buttons. Depending on the mode, you will be able to control different settings. In preamp mode, for example, you can select the input (CH1, CH2, Hi-Z), engage hi-pass, engage the phantom power (in case you're using a condenser mic), put a pad on a mic, reverse polarity, adjust the gain (with a large wheel in the middle).
In monitor mode you can use the buttons to activate the talk-back function (use a built-in mic to talk to the artist in the recording booth), engage the dim function (lowers the volume of the monitors instantly without the need to use the wheel), engage mono mode (control your stereo image and reference your track), and mute.
As you can see, the controls are very intuitive. You just have to select the mode, then select the thing you want to control, and the available control options will light up.
Twin X QUAD has a built-in quad-core DSP chip which enables you to run the above-mentioned UAD plugins in real-time with close-to-zero latency. Realtime UAD processing is done within the included Console software and can be routed to any DAW software you're using.
The unit has an impressive D/A dynamic range of 127dB and has the lowest noise (-117 dB THD+N) among desktop audio interfaces. It can handle 24bit/192kHz conversion and delivers organic and spacious sound, on par with top-of-the-line professional interfaces.
Thanks to its optical input, the unit can be configured for stereo S/PDIF operation or you can connect it to the gear with ADAT OUT and expand the number of available input channels to 10 (2 + 8 ADAT).
Thanks to the Thunderbolt 3 connection, you get the fastest possible processing and the lowest possible latency. Also, this connection allows you to chain up to 6 UAD-2 devices (or 4 Apollo devices).
To conclude, UA Apollo Twin X QUAD is, arguably, the most capable desktop audio interface. It's very user-friendly, very reliable, it comes with an amazing set of plugins and recording software, and it delivers very natural and organic sound.
Things we don't like
The Thunderbolt 3 cable is not included in the package and that's a little bit disappointing considering the price. However, that doesn't make this highly capable interface less amazing.
---
2. Best Under $100 – PreSonus AudioBox USB 96
Looking for a budget-friendly interface under $100. Your best option is PreSonus AudioBox USB96. It's a portable, USB-powered, user-friendly, and reliable audio interface, compatible with both Mac and PC.
Things we like
PreSonus AudioBox comes in a nice-looking illustrated box. You will also get a USB Type-A to Type-B cable, user manual, warranty card, and the PreSonus Studio One Artist software. This software becomes available for free download once you register your product. The software bundle also includes PreSonus's Studio One Magic software that includes Ableton Live Lite, some virtual instruments, and 9 plugins.
The unit has a strong metal housing and it's available in two colors – black and blue/silver. It has a simple input and control scheme. On the front side, you have two combo mic-pre/line-level inputs (accept both XLR and ¼-in connectors) and a series of knobs. You have two gain dials, one for each input, with dedicated clipping LED indicators, one headphone volume dial, monitor volume dial, and one input/playback mixer dial. The last one allows you to mix the input signal with the playback stream and monitor your input signal with minimal latency. The front panel also houses a tiny 48V phantom power button (for condenser microphones).
On the back, there's a headphone output, one set of line-level monitor outputs, 5-pin MIDI IN/OUT ports, and a USB Type-B port for connecting your computer. PreSonus AudioBox USB 96 is one of the rare audio interfaces that allow you to connect your synth or MIDI controller. If you need a MIDI-enabled device and you have a very limited budget, this is the unit for you.
Both combo inputs have built-in Class-A mic preamps and provide you with a pretty great low-noise performance. The max supported conversion rate is 24bit/96kHz. So, it's definitely not as high-quality as previously reviewed Apollo Twin X QUAD (24bit/192kHz) but, honestly, it's really hard to notice a difference between 96kHz sampling rate and 192kHz sampling rate, especially if you are just a beginner or if you're a regular listener.
The software that comes with the unit is compatible with macOS X 10.11 or higher as well as Win7 x64/x86 or higher. There are also certain hardware limitations, so be sure to check them out and make sure that your Mac or PC can work with the included software.
Things we don't like
The instrument inputs don't have quite the same amount of headroom as some other interfaces with dedicated switches for line-level inputs (INST/MIC switches) so you should be careful when connecting synths or drum machines. You should pay close attention to the volumes so you don't overload the inputs.
---
3. Best Bang for The Buck – Focusrite Scarlett 4i4
Focusrite Scarlett interfaces are currently the most popular affordable audio interfaces for Mac and PC. Scarlett 4i4 is a compact and robust unit with an easy-to-navigate control panel. It offers versatile connectivity and pretty great performance. In our opinion, this unit (and Focusrite Scarlett interfaces in general) have the best price/quality ratio. They are not too expensive and they offer more than you expect.
Things we like
The unit comes with a USB cable (Type-A to Type-C), manual, and a warranty card. The unit also comes bundled with Focusrite Creative Software Pack that includes Ableton Live, a 3-month Splice subscription, the Focusrite Control app (for Windows, Mac, and iOS), and all the other software tools you need to start recording immediately.
Scarlett 4i4 has a very sleek aluminum chassis with a red finish and a simple branding on the top. The front panel houses two combo XLR/¼-in inputs for attaching mics and line-level instruments. There's a dedicated gain knob for each channel with a circular LED indicator.
Furthermore, below each of these two combo inputs, there are three indicators – INST, AIR, and PAD. There're no buttons to activate these settings/modes, which means that you have to use the Focusrite Control software. You're supposed to select the INST in the Control software when using a guitar connected via a 2-pole guitar jack and to deselect it when using a synthesizer or keyboard. When you activate the AIR mode (again – you have to do that through Control software), the frequency response of the input stage will be modified to simulate Focusrite ISA microphone preamps. When you select the PAD feature in the Control software, the level of the signal sent from the input stage to your DAW is attenuated by 10dBs.
The front panel also houses a monitor volume dial, headphone output, headphone volume dial, 48V phantom power button (for condenser microphones), and MIDI LED indicator (lights up green when there's a device connected to MIDI IN).
The unit has no MIC/INST (or MIC/LEVEL) switches for selecting the type of device connected to the interface. Instead, the unit has two automatic configurations. Depending on the connector type (XLR or ¼-in), the device will automatically use the configuration for a mic (XLR) or an instrument (¼-in).
On the rear panel of the Scarlett 4i4, you have two balanced line-level inputs (for drum machines, keyboards), four balanced line-level outputs (for connecting one or two sets of monitors), a set of 5-pin MIDI in/out ports (for connecting MIDI keyboards or MIDI controller), and a USB Type-C port.
Scarlett 4i4 supports 24bit/192kHz conversion. It comes with all the software necessary to start recording immediately, and delivers perfectly reliable performance.
Things we don't like
The unit uses a USB Type-C port but runs on a USB 2.0 protocol. It doesn't run USB-3.0/3.1, let alone Thunderbolt 3. The performance is still great for the price.
---
4. Best Portable Guitar Audio Interface Under $200- iRig HD 2
The next device on our list of 10 best audio interfaces for Mac in 2023 is a little bit different than others. This one is made for guitars and other instruments with line-level outputs and it works best with Apple devices (Macs, iPhones, iPads). It's super-compact and portable, it's very easy to use, and enables 24bit/96kHz conversion.
Things we like
iRig HD 2 comes with two cables – one Lightning-to-micro-USB and one USB-to-micro-USB. During the initial setup, you are supposed to install the AmpliTube software for Mac or PC – it's free recording software with a bunch of pedal and amp emulators. Once you register the device, you can also install the same software on your iOS device (AmpliTube for iOS). The unit also comes with a plastic clip and Velcro strip for mounting on a mic stand.
iRig HD2 has a very tiny form factor and looks like an mp3 player. At least, at first glance. On the front side, you will see the iRig logo and an LED indicator showing the working status and signal strength (orange – good input signal, green – low input signal, red – too high input signal). On the back, there's a clip for mic stand mounting.
On the bottom of the unit, you have one ¼-in guitar input and a ¼-in Hi-Z output (to connect an external amp or mixer). On the top, there's a 3.5mm headphone/monitor output and a micro USB port. The input gain dial is on the left. The headphone volume dial and FX/THRU switch are located on the right side. The switch allows you to choose the kind of signal (clean or processed) you want to send to your amp.
Things we don't like
The unit can be hooked up to Windows PCs and other Win devices but offers sub-par performance (compared to setups where Apple devices are used). When connected to Windows devices, you may experience greater latency, noise, driver issues, etc.
---
5. Best Under $500 – Native Instruments Komplete Audio 6 Mk2
If your limit is set at $500 and you're looking for the most capable and most versatile unit for the money, our suggestion is Komplete Audio 6 Mk2 by Native Instruments. This thing has two combo mic-pre/line-level inputs, two additional line-level inputs, two headphone outputs, four line-level outputs, it's MIDI-enabled, and has S/PDIF digital stereo IN and OUT ports in case you need to connect additional sources.
Things we like
The unit comes with a USB power cable (Type-B to Type-A) and a software bundle with all kinds of emulators and effects (MONARK, REPLIKA, SOLID BUS COMP, Ableton Live 10 Lite, MASCHINE Essentials, TRAKTOR LE 3, etc.).
Komplete Audio 6 looks very sleek, very attractive, mostly thanks to its black glass/aluminum housing. The control scheme is very user-friendly and you will get used to the buttons and knobs in no time.
On the front side, you have two combo XLR/¼-in inputs with dedicated gain knobs and INST/LINE switches. The unit enables direct monitoring with close-to-zero latency. You can use the INPUT/HOST knob to blend input and playback stream, switch between 1-2/3-4 channels or switch from mono to stereo. Furthermore, the front panel houses two high-power headphone outputs with separate volume controls. Finally, there's a 48V phantom power button, in case you need some extra power for a condenser microphone.
On the back of the unit, you have two additional line-level 6.35mm TRS inputs, 4 TRS monitor outputs, one S/PDIF stereo IN, one S/PDIF stereo OUT, MIDI IN/OUT, and a USB Type-B port for connecting your Mac/PC.
On the top, you have four VU gain meters for the inputs, one VU meter for the outputs, three LED indicators (USB, 48V, and MIDI), and a large volume knob for the monitors.
Komplete Audio 6 Mk2 supports 24bit/192kHz AD/DA conversion and has very low latency, providing you with flawless performance regardless of the size of the setup you are using.
Things we don't like
Locating and downloading the software takes some time and it's a bit of a hassle. You have to use the NI's installer app called Native Access and you have to register your interface before the download. Also, some of the software tools are just demo versions.
---
6. Best Cheap Audio Interface for Mac – BEHRINGER U-PHORIA UM2
Behringer is your go-to brand if you are looking for something really cheap. The last place on our list of 10 best audio interfaces for Mac in 2023 is reserved for U-PHORIA UM2 audio interface from this budget-friendly brand. It's a simple 2IN/2OUT USB-powered interface with only one XLR mic input, one line-level input, and one monitor OUT. If you're looking for the first audio interface for your home projects, you should give it a try.
Things we like
UM2 comes with a USB power cable and with a software bundle (drivers, instruments, effects) that you can download from Behringer's official webpage.
The unit is very compact and lightweight. It has an aluminum housing and feels solid.
On the front, you have one combo XLR/¼-in mic input using XENYX mic preamp and one line-level ¼-in input. Each input has dedicated signal and clipping LED indicators located right next to the inputs. Dedicated gain level knobs are on the top. The front panel also houses a dedicated button for direct monitoring (but without input/playback mixer), headphone output, and two LED indicators (power and 48V).
On the back, you have only two monitor outputs, a 48V phantom power switch, and a USB socket. On the top, you will find two previously mentioned gain knobs and a monitor volume knob.
Recommended Reading :

The unit enables DA conversion at 48kHz, which is not on par with high-end audio interfaces but it's still pretty good, especially for a beginner. The unit is compatible with both macOS and Windows, and it works with all the popular recording software platforms.
Things we don't like
This unit lacks many advanced features and additional inputs/outputs you can find on pricier audio interfaces but you can't expect all those advanced features at this price point. So, this is not really a downside.
---
7. UA Volt 2 USB Audio Interface
Ah, the world of audio interfaces. For many, it's a realm filled with intimidating jargon and a plethora of choices. But fear not, dear reader, for I'm here to guide you through the maze. Today, we're diving into the Universal Audio Volt USB Interface, a product that's been making waves in the audio community. Let's delve into what makes it tick and, more importantly, if it's the right fit for you.
Things we like
The Universal Audio Volt USB Interface has garnered quite a reputation and for good reason. Many users have praised its versatility, noting its efficacy in recording vocals, guitars, pianos, and even audio from iPhones (with the right connectors, of course). It's not just about functionality; its sturdiness makes it a reliable companion on the road. The sound quality is another highlight.
Users transitioning from other interfaces, like the Scarlett 4i4, have found the Volt's sound to be more natural and warm. This warmth is attributed to the "Vintage" button, which seems to be a favorite among many. The option to power it over a barrel jack or through USB is a nifty feature, and the power switch is a thoughtful addition.
Things we don't like
However, no product is without its flaws. Some users have pointed out a few design quirks that might not sit well with everyone. The shape, for instance, while sleek, lacks the rounded corners that some other interfaces offer. Its size is also a tad bulkier, standing taller and deeper than some might prefer.
The monitor knob, made of plastic, doesn't quite match up to the aesthetic appeal of metal knobs found in other models. On the software front, there have been murmurs of dissatisfaction. A few users have found the process of setting up accounts and troubleshooting the software to be a tad cumbersome. Support, according to some, leaves much to be desired.
---
8. Audient iD4 MK II
The iD4 is an important upgrade over its predecessor, and while the features included are very simple, there is quality where it counts. It includes microphone preamps, AD/DA converters, and high-quality inputs and outputs, making it an excellent choice for home studios or portable recording sets. The Audient is simple to use, and the controller feature (which allows you to alter DAW settings via a huge knob on the Audient) is sleek.
Things we like
Audient made its initial foray into the audio interface industry ten years ago. Since then, the line has grown to include the iD4, iD14, and iD44 (including MKII models of the last two), with each model distinguished by the number of preamps, line outs, and ADAT ports. The Audient MKII USB-C Audio Interface's sound quality is one of its main selling factors. The preamps remain excellent, and the AD/DA converters guarantee that your recordings sound polished and professional.
The iD4 additionally makes use of the increased power provided by the USB 3.0 connection to improve headphone output and give authentic 48V phantom power to the mic pre. The iD4 is a 2-in-2-out 24-bit / 96kHz portable workstation configuration with one mic/line input on the back and one instrument interface on the front. Audient's reputable 8024 Class A circuit serves as the mic preamp, while the instrument input is a JFET design.
The Audient MKII USB-C Audio Interface's metal body is made to last, and it feels solid and well-made. This makes it an excellent choice for touring musicians or anyone in need of a rugged portable audio interface.
Things we don't like
The downside of buying iD4 is that the interface is quite expensive in comparison to other options in the market. At the same time, it has exceptional sound quality and professional features that make it well worth the money, so it becomes a close call for those who are tight on budget but can't compromise with the sound. Apart from it, the built-in software requires some modifications as the features may seem limited to some professionals.
---
9. M-Audio M-Track Solo
The M-Audio M-Track Solo is a popular audio interface for home recording and production. It's a low-cost audio interface that has all of the basic features needed for recording, monitoring, and mixing music. The equipment performs admirably in digitizing sound, which can be limited by Do-It-Yourself recorders such as phones, computer inputs, or MICS. While the M-Track Solo isn't perfect, it's darn close for under $50. The M-Track series has been around for a while, but this latest model is the perfect low-cost interface for beginners.
Things we like
M-Track Solo provides zero-latency monitoring of the input signal via the main RCA outputs as well as the 1/8″ headphone outputs. The USB/Direct switch regulates the mix between inputs that are direct and computer software playback. This makes it simple to record additional sections or add to existing compositions.
The package includes an M-Audio M-Track Solo audio interface, and a USB cable, a Quick Start Guide, a collection of softwares that are worth more than the interface itself, including Pro Tools First, Eleven Lite, and Avid Effects Collection. The M-track is a decent-sounding audio interface. In comparison to most other mid to high-end audio interfaces, such as the Focusrite or Sennheiser brands of USB audio interfaces, it stacks up, if only because sound filters are required.
On the other hand, it is inexpensive, easy to use, and enables high-quality sound recording and playback. It's also lightweight and compact, making it easy to take everywhere. Furthermore, it is USB bus-powered, so it does not require an additional power source to function, and it is compatible with both macOS and Windows operating systems.
Things we don't like
The fact that there is just one XLR/TRS combo input limits the capacity to record many instruments at the same time. In addition, there is no MIDI input/output. If you try to record a large band, you may have some technological difficulties, but the soft-spoken, acoustic singer-songwriter will suffice.
At the same time, the setup feels cheap. The device is made up of fragile materials and appears to be easily broken. But don't forget what you paid for it if you feel you're cheated.
---
10. Audient EVO 16 USB Audio Interface
The Audient EVO 16 USB Audio Interface is a high-quality piece of gear built for professional audio recording. It can record multiple channels simultaneously, making it perfect for large band recordings, cinema, and so on. The EVO 16 is designed to be user-friendly, with intuitive controls and a streamlined interface, in addition to its high-quality audio capabilities. It has a single multi-function encoder knob for controlling input gain, monitor mix, and other settings.
Things we like
The EVO 16's 8 EVO Preamps produce 58dB Mic Gain, while its innovative converter technology provides a mind-boggling 121dB dynamic range, delivering professional-grade audio performance throughout the board. It is a 24-in/24-out design with eight mic/line inputs and eight balanced TRS ports that supports 24-bit 96kHz.
It includes the Motion user interface (UI), which was created to alter how you interact with your audio interface. For the first time, an audio interface includes a magnificent high-resolution, full-color LCD screen that intelligently displays information as needed.
Everything you need to get started with the Audient EVO 16 USB Audio Interface is included in its package. The EVO 16 USB Audio Interface, a USB-C to USB-A connector, ImprintEQ software, Cubase LE software, and a power supply are all included in the box. All of these components are wrapped carefully to prevent damage during shipping. The accompanying software has all of the tools you need to begin recording and mixing your audio files.
The EVO 16 produces exquisite sound quality, with a transparent, clear, and detailed output that improves music production. It contains a powerful AD/DA converter that ensures the clarity and richness of your final mix.
Things we don't like
Around the rear, there's one USB C port for connecting to your computer and a standard power outlet. Unfortunately, there are no other powering alternatives, making it a bit disappointing for smartphone users.
The lack of MIDI connectivity on the EVO 16 may be a disadvantage for musicians who need to connect MIDI instruments or controllers.
---
This ends our list of 10 Best audio interfaces for Mac in 2023. Hopefully, it helped you understand the purpose of an audio interface and maybe even find the perfect one for your Mac. If you want to learn more, read our FAQ section. If you need advice or have an opinion to share, feel free to comment.
---
How to Choose the Best Audio Interfaces For Mac
Here is how you can grab your ideal audio interface by considering some very crucial factors.
Number of Inputs/Outputs
Audio interfaces have various types of inputs and outputs. XLR, 1/4″ TRS, and MIDI are all common inputs. Main outputs, headphone outputs, S/PDIF, and other options are available. Ensure the audio interface you choose has the inputs and outputs required for your specific application. Here are a few audio interfaces with different input/output sources.
Determine that the audio interface you select is compatible with your Mac and the software you intend to use. Examine whether it requires specific drivers or if it is class-compliant and will work without additional software.
Connectivity Options
Determine the connectivity options available on your Mac. Most modern Macs include USB, Thunderbolt, or FireWire ports. Thunderbolt is a high-speed data transfer port that can be used to connect external hard drives, monitors, and docking stations to a Mac.
Check that the audio interface you select supports the same connectivity options as your computer. The most recent Mac models include USB-C ports for connecting components such as external hard drives, printers, and cameras. If you have a Mac by your side, then you most likely have USB-A, Thunderbolt 1, Thunderbolt 2, DisplayPort, HDMI, or other devices.
Compatibility
The audio interface you select should be compatible with the connectivity ports on your Mac. If you have an improved Mac with only USB-C ports, you should select a USB-C interface. Because previous generations of Macs may have FireWire or Thunderbolt ports, make sure the interface you select has a suitable connection.
Make certain that the audio interface that you select is compatible with the OS of your Mac. For system requirements, visit the interface manufacturer's website or contact their customer service. Some interfaces may require you to download and install drivers, so double-check this before purchase.
Another thing to consider is to make sure the interface is compatible with any music software programs you intend to use. Many audio interfaces have their own software and plug-ins; check to determine whether these are compatible with the music software you intend to use.
Portability
It is ideal to go for an audio interface that is lightweight and compact enough to fit into your bag or backpack. Consider whether the audio interface needs to be powered externally or if it can be powered via the Mac's USB port. It all boils down to your personal preference and needs. Usually, these audio interfaces are sleek and easy to carry.
Phantom Power
If you intend to use a condenser microphone, phantom power will be required. Check to see if the audio interface includes phantom power (typically +48V) or if you can turn it on for individual channels. Choose an audio interface with the necessary inputs and outputs, such as XLR, TRS, or RCA connectors.
Bundles included
Many audio interface manufacturers provide bundles that contain audio recording and editing tools. Look for bundles that include software tailored specifically for your recording needs. If you're looking to record music, for example, check for packages that include digital audio workstations (DAWs) such as Pro Tools, Logic Pro X, or Ableton Live, as these are popular tools among music producers. Look for bundles that include software like Audacity, GarageBand, or Adobe Audition if you're recording voiceovers and podcasts.
Audio Quality
The audio quality of an audio interface relies on resolution. Resolution is directly proportional to the quality of sound produced. Therefore, it is better to go for interfaces that can support a minimum of 24-bit/96kHz resolution. It is important to note that there are various other aspects that impact audio quality, such as the tone of your musical instrument, the quality of the recording equipment, and so on.
Another thing that influences the quality of the audio is the dynamic range. The difference between the interface's ability to modulate loud and quiet sounds without distortion is evaluated by dynamic range. An ideal interface should preferably have about 120dB range.
The frequency response, on the other hand, evaluates the frequency range that the interface can precisely replicate. So, it is better to look for interfaces with a flat and broad frequency response, preferably ranging from 20Hz to 20kHz.
Preamp Quality
When choosing an audio interface for your Apple Mac, the preamp quality is quite crucial. The role of these preamps is to amplify the signal from the microphone or instrument before it is converted to digital format. If you go by the recommendations, then look for interfaces with top-notch preamps that have low noise and distortion as well as plenty of gains in order to effectively capture recordings from noisy settings. High-quality preamplifiers always deliver clean, clear audio signals, as this results in excellent sound quality. Now, consider how you intend to use the audio interface and what sort of preamp you require.
Budget
Budget plays a very important role while you're heading out to get an audio interface for your Mac. Luckily, there are various devices available in the market at different price points. So, it really comes down to your pocket and how much you can spend on this. However, with the prices rising up, you'll instantly feel better audio quality. So, choose wisely.
FAQs
Q:
What is the best audio interface for Mac in 2023?
A: There can't be only one answer to this question since we don't all look for the same things. Some people look for a more versatile interface with numerous inputs/outputs, others just want to connect two or three mics to start a podcast. Also, some people look for a good-performing entry-level interface, while others look for top-of-the-line professional equipment. Whatever you're looking for, we have you covered. Just go through our list of 10 best audio interfaces for Mac in 2023 and find the perfect device for your needs. 
Q:
Do I need an audio interface for my Mac?
A: As discussed in the introduction, there're some situations when you don't have to use an audio interface (when you're not recording instruments and when using lower-quality 3.5mm microphones or USB microphones). In all the other scenarios, using an audio interface is strongly recommended. If you want to record a guitar or a synth – you need an interface, if you want to use professional condenser or dynamic microphones – you need an interface, if you want to use external studio monitors – you need an interface.
Q:
Which audio interface is best for beginners?
A: You should probably start with something cheaper and simple. Focusrite is a pretty popular entry-level choice. The Focusrite interfaces deliver pretty good sound quality and overall performance, they are very user-friendly and quite reliable. You won't get the same level of performance you would get with professional equipment but, for the price, it's pretty great. Some other budget-friendly brands you could check out are Yamaha, Behringer, PreSonus, Mackie, etc.
Q:
Do I need an audio interface if not recording?
A: If you're not recording, then it's not necessary. If you're just playing with software instruments and don't want to record your voice, guitar, or other instruments, then you don't have to buy it.  
Q:
Do I need an audio interface if I have a mixer?
A: If you have a USB mixer, then you don't really need a dedicated audio interface. However, the problem with most budget-friendly mixers is that, even if they have more inputs than your audio interface, they will often mix everything into just two channels and those two channels will be sent to your DAW. So, if you want to record multiple audio sources and to be able to manipulate them all separately in your DAW, an audio interface is a better option. A USB mixer is a good choice for live performances and for live podcasts, while an audio interface is better for recording. 
Conclusion
By now, you must have gained a bit of insight on how to choose an audio interface for your Apple Mac. Keep in mind to consider important things like the type of connectivity, the total number of inputs and outputs, suitable sample rate, and maybe even factors like bit depth, software compatibility, reviews, and budget.
Your aim should be to get a device that matches your preference and can support your own devices with ease. With all the products mentioned above, I'm pretty confident that you'll find your next audio interface easily. Lastly, if you think that there is someone who might need this guide, do share it with them and don't forget to drop down your queries in the comments below.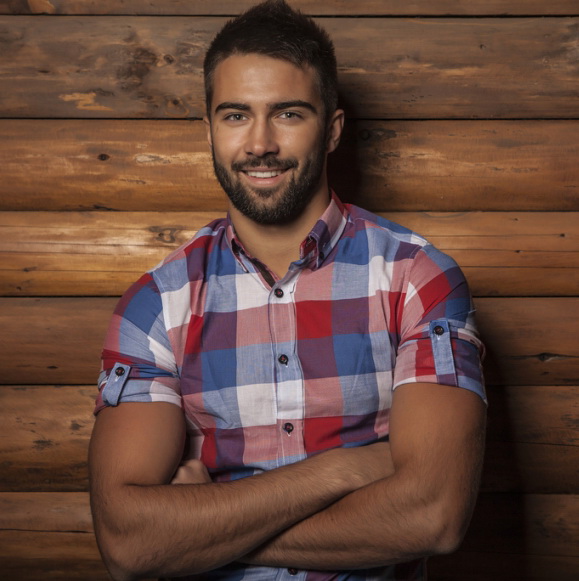 Hello, my name is James Longman.
I'm a writer and editor at AudioReputation. I disassembled my first portable AM/FM radio when I was only 8. At the age of 11, I burned the circuit board on my old boombox cassette player. I'm not going to explain how but it was reckless and stupid.
Since then, I have become much more careful around radios, boomboxes, and other audio devices (at least, I like to think so) but I have never lost the passion for audio equipment. Throughout 20 years of my professional career, I've been working for various audio equipment manufacturers and even started building speakers on my own in my little workshop.
I love the work we do here at AudioReputation. Testing, comparing, and evaluating all kinds of audio devices (speakers, soundbars, headphones, home theater systems, etc.) is something I truly enjoy. I try to be unbiased and give you my honest opinion on every piece of equipment I test. Still, you should take my reviews with a pinch of salt and always be just a little bit skeptical. The fact that I liked some speaker or soundbar doesn't mean that you are going to love it. If you have the opportunity, you should test it/hear it before buying it.