AudioReputation is reader-supported. When you buy through links on our site, we may earn an affiliate commission Learn More
Subwoofers are speaker cones designed for bass! If you are looking for a new 15-inch subwoofer to upgrade your audio system then this is the guide for you.
I'll be reviewing the best subwoofers on the market, outlining how to choose the right one for you, and answering a few key questions related to subwoofers!
Read on for my full review of the best 15-inch subwoofer!
Also Read: Subwoofers With High-Level Inputs
What makes a good subwoofer?
Choosing the best subwoofer for your needs can be a difficult task. There are many factors that need to be taken into account when making this decision. The most important factor is the size of the speaker and how much power it can handle.
There are two types of subwoofers: passive and powered. Passive speakers require an amplifier to work, while powered ones have their own built-in amplifier. If you want to save money, go with passive speakers; if you want more features, go with powered ones.
There are a few elements that are essential in the best subwoofers:
No Distortion –

When you crank your speakers, you don't want them to make a nasty distorted sound. Cheaper subwoofers tend to be more prone to distortion than more expensive ones.

Clear, powerful bass –

This really goes without saying, but the most important element of subwoofers is a great bass! This is their job. You want to make sure they can handle the lowest sub frequencies with ease.

Loud volume –

Having subwoofers that can output a large amount of volume is the best way forward. This way, you are assured that the subs fill the listening space with bass.

Good wattage handling –

The more wattage, the more power and thus louder a set of speakers can be. If you have low-wattage subwoofers, they won't be able to create such a loud sound.
Best subwoofer brands
There are many brands out there that produce subwoofers, but not all of them are created equal. There are some that have a reputation for being better than others, and some that may have a higher price tag than others but don't necessarily produce better quality sounds.
Here are some of the most reputable subwoofer brands:
Massive Audio

Q Power

AudioPipe

Skar Audio

Gravity
Our Favourite 15-inch subwoofers
Give your audio system an adrenaline shot with this great-looking, powerful subwoofer. The Massive Audio GTX154 15″ subwoofers are rated at 700 watts RMS power with a 2.5-inch voice coil and a CEA 2031 Certificate. These are the only competition-ready company to offer a 5-year warranty against defects in material and workmanship.
If you're an audiophile that loves the bass, this is the subwoofer for you. These are rated at the top of a lot of lists and not just because it's one of the loudest in their class. This MA GTX154 has tons to offer with features like a 1% linearity rating, super low-frequency handling, and more! Its room-filling sound will make your music heavier than ever.
Pros
Super low bass frequencies

Excellent power handling
Cons

Extreme loudness

Affordable, great value for money
Sick of listening to the same old car audio experience? Look no further! HIPPOXL15215″ Features a single-piece design for added speaker force; heavy-duty direct input wires are guaranteed not to rattle in any high volume. With this subwoofer, you'll be able to enjoy the music in a whole new way.
This powerful subwoofer packs a punch with its powerful woofer and driver. The 15″ woofer is built to produce low frequencies and is perfect for those who want deep, rich bass. Whether it's music, TV shows, or movies, you'll feel the full experience with this subwoofer.
Pros
Ultra-low distortion

Stellar audio quality

Easy to install
Cons

Single piece design

Expensive
Q Power's 15″ subwoofer is an excellent choice for bumping & thumping bass from your car audio system. With 4000 watts max and a dual 4-ohm voice coil, this woofer is perfect for those looking to amplify their sound quality. The cone diameter measures 320mm, meaning it will be able to produce high-quality low frequencies without sacrificing any power.
Pros
Solid power handling

Clean low frequencies

High durability

Affordable
Listen to your favorite tunes with crisp, clear sound and depth. Achieve a total fun and immersive experience from your home theatre or car. These subwoofers are designed with a high-quality composite cone. It features 4 layers dual voice coil that delivers incredible performance.
The TXX-BDC4 is your go-to for powerful, high-quality subwoofers. The driver can achieve crisp and clear sound even with the bass turned all the way up, and the 250-ounce magnet will never let you down when it comes to energy. This 15-inch subwoofer also has options for custom spider ring wiring, so you can attach your speakers in series or parallel as you please.
Pros
Flexible wiring formats

Extremely high-quality sound

Durable, stable with no distortion
Cons

Whether you're into listening, watching, or dancing, keep your sound system's bass the best in the game with Skar Audio's 15″ Dual 4 Ohm Car Subwoofer. The 3″ voice coil driver has ultra-low distortion and can handle up to 3,000 watts of peak power.
Looking for an extremely powerful subwoofer? This could be it! Skar Audio's 15″ subwoofer is the answer for anyone looking to get their house or car shaking. With a 300oz ferrite motor, competition-grade paper cone with stitched high roll foam surround, and frequency response from 20 Hz – 250 Hz, you'll get all the bass and punch your music needs to sound amazing.
Pros
High-quality sound

Clear low frequencies

Easy setup

Handles lowest sub frequencies with ease
Also Read: Dual Subwoofer Placement: All You Need to Know
The SUMMOXL154 is the best choice for a competition, perfect for pushing out intense low-frequency bass! This subwoofer, with features such as a large magnet size and heavy-duty rugged cast aluminum basket, is designed to be tough and produce high-quality sound.
Throwing away your old car speakers has never been easier with the help of this 15-inch subwoofer. It's time to welcome the next level of sound quality with this powerful subwoofer that's ready to transform your car's audio system.
Pros
Extreme bass

Super clean sound

Very stable, no distortion

Can handle super loud volume
Cons

The Gravity 15″ cones are powerful, high quality, and affordable car subwoofers. The Gravity 15″ subwoofer delivers tight, clean, and accurate bass without distortion. It has a 4-ohm DVC for more power handling and more volume output. Why buy a cheaper knockoff when you can get the best?
The Gravity 15″ subwoofer is the perfect addition to your home theatre system or car. The powerful 3500 watts of peak power combined with a frequency response of 30-500Hz, an advanced airflow cooling system, and a high roll foam surround make these the most powerful and durable subwoofers on the market.
Pros
Fantastic value for money

Easy install

Great sound
Cons

How to choose the best subwoofer for your needs
There are many factors that you must take into account when choosing a subwoofer. The frequency, size, and power of the subwoofer will all have an impact on your listening experience.
The frequency or the range of sound that this subwoofer can produce is important to consider. You may want a subwoofer that can produce low frequencies or one that focuses on high frequencies.
The size of the enclosure is also important to consider because it can affect how much bass you hear. If you want more bass then you should choose a larger enclosure but if you want less bass then you should choose a smaller one.
A larger enclosure will be louder than a smaller one but it will also have more distortion and less accuracy in sound reproduction than a smaller one.
Also Read: Best 8 Inch Subwoofers
FAQs
What subwoofer has the deepest bass?
A subwoofer is a speaker that is designed to reproduce low-frequency sound. It is typically used in conjunction with a full-range speaker system.
A subwoofer has the deepest bass when it can produce the lowest pitches or frequencies. The frequency response of a subwoofer is measured in hertz and ranges from about 20 Hz to about 200 Hz. On this list, the AudioPipe TXX-BDC4-15D2 has the lowest bass handling.
Are 15-inch subs louder than 12?
We are all familiar with the age-old debate of 15-inch subs being louder than 12-inch subs. But, is this true?
The answer is yes and no. It all depends on the type of subwoofer you are using. A 15-inch subwoofer will be louder than a 12-inch subwoofer if it has more power output. However, if the two subs have similar power output, then the 12-inch subwoofer will be louder because it has a larger cone surface area which produces more sound waves than its smaller counterpart.
What are the hardest-hitting subs on the market?
The Gravity Warzone range is super hard-hitting. I recommend these if you want max bass and volume.
Are 15-inch subs good?
The answer to the question is yes, 15-inch subwoofer speakers are good!
A 15″ subwoofer speaker is a great choice for people who want a powerful sound but don't want to spend too much money. This size is also perfect for people who have limited space in their car or home.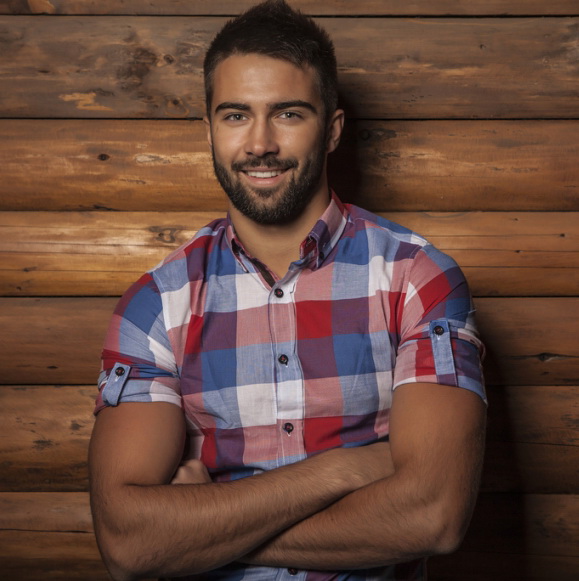 Hello, my name is James Longman.
I'm a writer and editor at AudioReputation. I disassembled my first portable AM/FM radio when I was only 8. At the age of 11, I burned the circuit board on my old boombox cassette player. I'm not going to explain how but it was reckless and stupid.
Since then, I have become much more careful around radios, boomboxes, and other audio devices (at least, I like to think so) but I have never lost the passion for audio equipment. Throughout 20 years of my professional career, I've been working for various audio equipment manufacturers and even started building speakers on my own in my little workshop.
I love the work we do here at AudioReputation. Testing, comparing, and evaluating all kinds of audio devices (speakers, soundbars, headphones, home theater systems, etc.) is something I truly enjoy. I try to be unbiased and give you my honest opinion on every piece of equipment I test. Still, you should take my reviews with a pinch of salt and always be just a little bit skeptical. The fact that I liked some speaker or soundbar doesn't mean that you are going to love it. If you have the opportunity, you should test it/hear it before buying it.