AudioReputation is reader-supported. When you buy through links on our site, we may earn an affiliate commission Learn More
We all know that a good computer system is not complete without a great set of speakers. And if you decide to read this article, this means that you are not just looking for new speakers to help you with your alert beeps and e-mail notifications. It means you want to upgrade your entertainment listening quality and enjoy your time while spending hours on your computer working, listening to music, watching movies, Netflix, and chilling, or playing Call of Duty.
A set of computer speakers could either make or break your listening or gaming experience. So choosing the right set of speakers is an important decision and should not be taken lightly.
There are plenty of great speakers available on the market today. But with so many choices at one's fingertips, how do you know which one to pick?
We have seven amazing sets of speakers for you today from the best audio brands in the tech world. All these seven options will do the job perfectly, deliver incredible sound and give you an immersive sound experience. But it all goes down to personal preference in the end. So feel free to choose any of these speakers, as they are all guaranteed to leave you satisfied.
7 Best 2.1 computer speakers in 2022
The Klipsch ProMedia 2.1 THX® Certified computer speaker tops our list for good reasons. This speaker set will provide you with an immersive sound experience thanks to its 200-watts of peak power, wide-frequency range, 110dB SPL, and exclusive Klipsch Microtractrix® Horn technology that plays a big part in giving you a powerful and impactful sound.
Don't be fooled by this three-piece set's simple and compact design. This speaker system delivers an incredible and clear sound so you can enjoy movies, music, and gaming on another level. The Klipsch ProMedia 2.1 also offers a 3.5mm mini plug for you to plug in your headphones if you feel like having a quiet audio experience.
Our Rating: 4.8 out of 5.
Pros:
It uses Klipsch Microtractrix® Horn technology.

200 watts of peak power.

Sound clarity.

Perfect for movies, music, and gaming.

Compact design.

Compatible with most devices.
Cons:
No power switch.
This speaker set is one of the most beautiful computer speaker sets you will ever see. The Harman Kardon SoundSticks 4 features a one-of-a-kind design that is perfect for any modern home. But this speaker set isn't just a thing of beauty. The Harman Kardon SoundSticks 4 includes Bluetooth® wireless technology, two satellite speakers with four drivers each and a dome subwoofer for that rich, deep bass. It has a power output of 140 watts RMS and 100 watts from the subwoofer which gives you a powerful and clear sound.
If you're not a fan of the transparent design, you can always purchase the black version of the set for a more subtle look. Either way, you are guaranteed to have a vibrant and extraordinary sound outcome.
Our Rating: 4.5 out of 5.
Pros:
Wireless Bluetooth streaming.

Unique and iconic design.

Powerful sound.

100-watt subwoofer for incredible bass.

Compact design.
Cons:
The Bluetooth can neither be disabled nor turned off.

The only stable wired connection alternative is an AUX cable.
The Creative Pebble Plus 2.1 USB Desktop Speakers are yet another set of computer speakers with an unusual design. Shaped like a pebble, the speaker set consists of two drivers positioned at a 45° angle and a down-firing subwoofer for crystal clear highs. And louder, deeper bass.
It has a power output up to 8W RMS that you can simply access by switching the "High Gain Mode" button to get a louder performance. You can also connect the Pebble Plus to a wall socket using a 5V 2A USB adapter that allows you to reach the maximum 8W RMS output. (That is if you are using the Pebble Plus with an older computer model that is on USB 2.0.)
These simple but powerful speakers are a definite upgrade to your computer system, especially if you are on a tight budget.
Our Rating: 4.4 out of 5.
Pros:
USB-powered.

No wall power socket is needed.

Subwoofer included.

Beautiful design.

Powerful sound for such little speakers.

Sound clarity and balance.

Easy access volume controls.

Affordable.
Cons:
Distortion at high volumes.

No headphone jack or auxiliary input.
The Audioengine A5 Plus Wireless speakers may have that classic bookshelf look, but do not underestimate this beast of a machine. Each speaker features one 3/4″ silk dome tweeter and one 5″ Kevlar mid/woofer with 50 watts of power to give you that powerful, impressive sound.
The A5+ powered speakers' Bluetooth includes aptX HD coding that allows the speaker to have excellent low noise and distortion features, especially compared to other Bluetooth devices. You can purchase the speakers in black, white, or bamboo, which is our favorite because it lets you see and appreciate the beauty of those hand-finished wood cabinets. If you want a clear and fantastic sound right out of the box, the Audioengine A5 Plus Wireless speaker is a great investment.
Our Rating: 4 out of 5.
Pros:
Wireless Bluetooth streaming.

Classic but stylish design.

Wired connectivity options.

Easy Bluetooth setup.

Great sound separation.

Solidly built.
Cons:
No button to switch between input sources.

No control buttons for bass and treble.

Might need a sub to reach its full potential.
These powered bookshelf speakers are the perfect replacement for your computer soundbar or speakers, as they are one of the most impressive computer speakers we've ever received from Klipsch. Their custom-engineered 80 watts built-in amplifier will give you a clear and highly efficient sound that is both ultra-low noise and distortion-free.
You can get the renewed version in matte black or walnut, with MDF enclosures made with genuine wood veneer and tactile switches and knobs. Both designs are a great option to purchase.
The fives offer excellent sound performance. The highs are crisp and clear, and the lows are tight and fat. The Fives also include 192kHz/24-bit decoding for flawless reproduction of high-resolution audio recordings from your PC or streaming source.
Our Rating: 4.7 out of 5.
Pros:
Easy setup. (HDMI cable)

Classic and luxurious design.

Plenty of connectivity options. (HDMI, Bluetooth, analog RCA and USB, digital optical, and a 3.5mm analog mini jack.)

Klipsch Microtractrix® Horn technology.

No external amplification is needed.

Precise and immersive sound.

Solidly built.

Wireless Bluetooth streaming.

No receiver needed.
Cons:
Expensive.

You might need a subwoofer to reach its full potential.
With 80 watts of peak power, digital signal processing (DSP), crystal clear dynamic range, and a down-firing subwoofer for that booming bass, the Logitech Z407 speakers provide you with lifelike and detailed sound to make the hours spent on your computer feel like a whole new experience. With dark gray speakers in the form of capsules, the speakers have a stylish appearance that makes them an ideal addition to your computer desk.
This Logitech model beats many of its same-priced rivals. It delivers excellent sound quality and produces a lot of rumbles, which is perfect for boosting your gaming experience and your music and movie sessions.
Our Rating: 4 out of 5.
Pros:
Affordable.

Plenty of connectivity options. (Bluetooth, micro USB, and a 0.14 in (3.5mm) input.)

20-watt subwoofer included.

20-meter (65 feet) wireless range.

Compact design.

Wireless Bluetooth streaming.
Cons:
Sound lacking in detail.

Sound is not immersive enough.

Complex user controls.
The Cyber Acoustics CA-3602 is a sound, entry-level computer speaker system made to get the job done. It consists of a dual 2", magnetically shielded, 12-watt satellite driver, a 5.25" 18-watt Power Pro performance subwoofer, and a desktop control pod. Their design is modern, backed with a black finish on the satellites, which will add a fine addition to your computer desk setup.
Even though the set isn't solidly made, it delivers a rich sound and overall good sound quality so you can enjoy your music, movies, and games, especially with the booming bass the subwoofer provides. The Cyber Acoustics CA-3602 is Cyber Acoustics' best seller. And that is reason alone to check out this powerful system.
Our Rating: 3.5 out of 5.
Pros:
Affordable.

Good value for the price.

Good sound quality.

Good amount of user controls and inputs. (On/off switch, master volume, bass volume control, headphone output jack, and auxiliary input jack.)
Cons:
Distortion at higher volumes.

Cheap build quality.
Buying Guide for the Best 2.1 computer speakers
Before you decide to splurge on a new computer speaker set, there are several factors you need to check to make sure you get the best bang for your buck. The most important factors are as follows.
1. Sound Quality
Not any set of speakers can be considered an improvement to your computer setup. They can look good and luxurious, but if they don't sound good, then what's the point of spending your money just to add a nice-looking piece of tech to your desk? The most important factor to look at is definitely sound quality. Check the number of drivers included in your system, the RMS/Peak power, and the SPL before buying your speakers. The higher the number, the more powerful your speakers are likely to be.
For best results, check out the speakers in a real-life store instead of online and test the speakers before you make your purchase.
2. Power Ratings
We previously mentioned that checking the RMS/Peak power on your speaker system is one of the most important things you can do. But what's the difference between the two? And what's more important?
You might want to focus on the RMS number you see instead of the peak. The RMS number tells you how powerful your speaker is. RMS (Root mean square) refers to the average power (or continuous power) a speaker can handle daily without losing sound quality or experiencing distortion. The peak power handling is the maximum amount of power a speaker or subwoofer can withstand for a brief time without blowing. Since you're not going to set your speakers at maximum volume all the time, risking your speakers blowing, RMS power is the spec you should focus on.
3. Design and Build
Since our speakers are normally set on our computer desk for us to look at all day, the design and aesthetics play a big part. When it comes to build, you want to make sure your speaker set is rigidly made. Check the materials your woofers, tweeters, and sub are made from, and make sure they're of the highest quality. There are plenty of speakers made from cheap plastic materials, and this is what you should avoid if you want your speakers to last.
Design is a totally subjective matter. Many prefer a modern look over a classic one to go with their contemporary styled room. Some people don't care about the design as long as they deliver a good sound. So it's all really just a personal preference.
4. Speaker Controls
Many computer speaker sets offer plenty of controls for their users. A power button, knobs to control their low end, mids, and highs, a volume button, an app that goes with your speaker set, a remote, and a bass button. For us, we think the more control you have over your speakers is better. There's nothing more annoying than a missing power button that forces you to unplug your speakers in order for them to turn off, but this, again is a personal preference. You might be satisfied with only having a volume knob, and that's perfectly fine.
5. Connectivity Options
Are you looking for a wireless system for a clean, cable-free setup? A wired system? Whatever you decide to purchase, always ensure your system offers flexibility and a good mix of options. The most important factor is the 3.5mm jack (headphone jack), RCA cables, and USB if you're a laptop user.
Keep in mind that if you want a wireless option, you will have to spend more for that Bluetooth connectivity. But, ironically, wired speakers offer better sound quality. So think well before you make your decision.
6. Setup
The easiest setup to have is definitely a wireless setup. All you have to do is turn on your speakers and Bluetooth and pair the two. But this doesn't necessarily mean that the wired option is the most complicated process of all time. You just have to plug in your RCA cables, and you're all set. In some cases, having a wired option is a little more complicated than that, but it still doesn't require a rocket scientist to finish the job.
Conclusion
If you're looking to upgrade your computer sound system, any of the seven picks we mentioned today will do a perfect job. It all depends on how much you're willing to spend on a new set, the design you're looking for if you care about having plenty of control over your speakers, and the sound quality they offer. Buying a new set of computer speakers should not be an impulse purchase. You want your brand new set of speakers to last, look good and perform well. So a good amount of research should be done before you make that purchase. Luckily for you, we got you covered in that department, and any of the speakers we mentioned today will be an upgrade to your setup.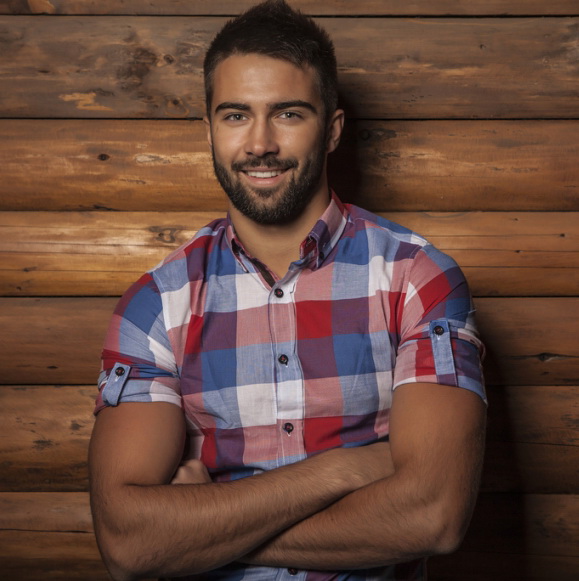 Hello, my name is James Longman.
I'm a writer and editor at AudioReputation. I disassembled my first portable AM/FM radio when I was only 8. At the age of 11, I burned the circuit board on my old boombox cassette player. I'm not going to explain how but it was reckless and stupid.
Since then, I have become much more careful around radios, boomboxes, and other audio devices (at least, I like to think so) but I have never lost the passion for audio equipment. Throughout 20 years of my professional career, I've been working for various audio equipment manufacturers and even started building speakers on my own in my little workshop.
I love the work we do here at AudioReputation. Testing, comparing, and evaluating all kinds of audio devices (speakers, soundbars, headphones, home theater systems, etc.) is something I truly enjoy. I try to be unbiased and give you my honest opinion on every piece of equipment I test. Still, you should take my reviews with a pinch of salt and always be just a little bit skeptical. The fact that I liked some speaker or soundbar doesn't mean that you are going to love it. If you have the opportunity, you should test it/hear it before buying it.