AudioReputation is reader-supported. When you buy through links on our site, we may earn an affiliate commission Learn More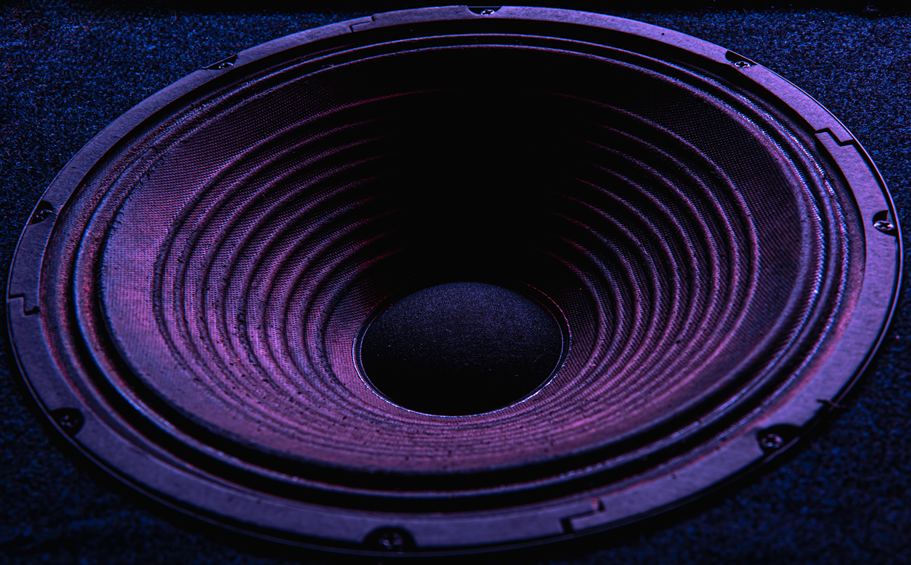 Let's be honest, the subwoofer is the main reason our hearts pound and our whole body vibrates whenever there's one playing in sight. A great subwoofer enhances our listening experience and reveals sounds and depth that our other speakers can't reproduce. Because an excellent subwoofer will have a frequency response of 20Hz or below, which is the limit of human hearing, and most speakers only go down to 50Hz, a subwoofer will allow us to "feel" the sound and experience our favorite song or movie like never before.
In this guide, we will mention –what we think- are the top 8 budget subwoofers on the market today. All the subwoofers we picked today will blend seamlessly with your full range speakers, are ruggedly built and beautifully designed, and most importantly, provide a strong and deep bass sound that is both distortion and noise-free no matter how loud you like to play your audio.
These subwoofers are made by the most popular speaker brands in the world so trust us when we say that you won't be disappointed!
8 Best Budget Subwoofers of 2022
First on our list is the "Rockford Fosgate Punch P300-12 300 Watt Powered Loaded 12-Inch Subwoofer". This beast of a machine tops our list because it is the perfect combination of enclosure, sub, and amp. Instead of wasting time looking for a compatible amp with your subwoofer, the Rockford Fosgate P300-12 does the job for you. The 300-watt amplifier and enclosed enclosure give excellent sound quality. You will be blown away by the sound's clarity and richness and the bass's depth.
This subwoofer is solidly built and coated with rugged industrial vinyl, so it will be protected wherever you install it. A remote knob is included to adjust the bass intensity to your liking. You can also fine-tune the sub with a low-pass crossover, phase switch, and bass boost. And connect it to any system using its high and low-level inputs.
Our Rating: 4.7 out of 5.
Pros:
Exceeds Expectations in Sound Quality.

All-in-one subwoofer, enclosure, and amplifier.

Adjustable bass boost EQ.

Durable and solid exterior.

Easy to install.
Cons:
I Couldn't find any cons for this beast.
This little stylish black box is not to be underestimated. Yamaha's black NS-SW100-powered 10″ subwoofer is designed to deliver deep and rich bass response, making it ideal for home theaters, game setups, and music reproduction. It utilizes a twisted flare port that creates a smooth flow of air around the edge of the port, which lowers air turbulence noise, resulting in clear and precise low-frequency reproduction.
The Advanced YST II (Yamaha Active Servo Technology II) offers a more stable and accurate low-frequency response and higher sound quality.
Our Rating: 4 out of 5.
Pros:
New Twisted Flare Port instead of a conventional port.

Advanced YST II (Yamaha Active Servo Technology II).

Beautiful design.

Superb build quality.
Cons:
The Klipsch R-12SW is a beautifully designed subwoofer with a built-in all-digital amplifier that delivers 400 watts of pure dynamic power. It has a sleek 12″ copper-spun front-firing woofer which not only gives it a luxurious look but also provides an amazingly low-frequency response with minimal cone breakup and distortion.
It has both a low pass crossover and phase control that helps you achieve the perfect level of bass and blend the subwoofer's low-frequency tones with other Klipsch speakers. Therefore, if you're looking for deep and smooth bass tones from high-quality speakers at a reasonable price, the Klipsch R-12SW will not disappoint!
Our Rating: 4.8 out of 5.
Pros:
Spun Copper Injection Molded Graphite (IMG) woofer.

400 watts all-digital amplifier.

Front-Firing Driver.

Low pass crossover and phase control.

Line/LFE inputs for compatibility with old and new receivers.

Excellent build quality with a brushed polymer veneer finish.
Cons:
It is heavier and bigger than other subwoofers.
If you're hunting for a subwoofer that will deliver powerful and booming bass, look no further! The "BIC America F12" subwoofer is one of the most popular budget subwoofers on the market today.
It features a BASH Technology high current 475-watt peak amplifier and a 12′′ injection molded long-throw woofer. It also has a patented BIC "Venturi" vent, eliminating port noise. Its F-12 also has an adjustable crossover, adjustable volume control, automatic signal sensing, high-level inputs, and both Dolby Pro Logic & Dolby Digital/DTS inputs. You will notice absolutely no distortion or fuzziness at very high volumes and feel that bass and those vibrations rumble.
Our Rating: 4.3 out of 5.
Pros:
Patented BIC "Venturi" vent that eliminates port noise.

Adjustable crossover, adjustable volume control, automatic signal sensing.

475 watts all-digital amplifier.

Inputs for both Dolby Pro Logic and Dolby Digital/DTS.

MDF (Medium Density Fiberboard) enclosure with a black laminate.
Cons:
Heavier and bulkier than other subwoofers.

Higher price tag than other budget subwoofers.
With its 115-watt power output, you might be skeptical of what this little guy can do. But the Sony SACS9 delivers a powerful and rich bass sound through its 9.84-inch cone diaphragm while minimizing vibration for tight bass with the cabinet's sound-absorbing materials. The rigid Mica Reinforced Cellular (MRC) fiber woofers allow to drive the bass further without sacrificing sound quality, and the Bass Reflex enclosure offers enhanced and distortion-free audio clarity. If you want to add a compact but powerful subwoofer that's easy to install and offers optimum sound clarity and precision, then the Sony SACS9 is the way to go.
Our Rating: 4 out of 5.
Pros:
Good value for money.

Produces clear and powerful bass.

Mica Reinforced Cellular (MRC) subwoofers that offer optimal, noise-free sound quality.

Adjustable crossover, a phase switch, and an automatic power saving function.

Bass Reflex design that suppresses unwanted noise.

Compact design and extremely lightweight.
Cons:
You can find other more powerful 10-inch speakers.
This 10inch Polk Audio subwoofer is a great improvement to your home theater setup. It will add some much-needed bass and low-frequency tones to your system. Thanks to its 50-watt RMS amp and 10-inch woofer, this powered subwoofer produces strong and accurate bass with added depth that makes your music, movies, and games come to life.
The cabinet is made of non-resonant MDF and reinforced with internal bracings for improved bass clarity. And it's incredibly easy to connect and use, as it is compatible with most home theater AV receivers, providing you with numerous setup configuration choices. It's the perfect budget subwoofer and an excellent choice if you have a small space.
Our Rating: 4.5 out of 5.
Pros:
Good value for money.

Clear and accurate bass.

Dynamic Balance polymer composite cone driver.

High-roll foam surrounds for better audio.

Maximum bass impact.

Laser-Based Klippel measurement technology for a great performance at extreme listening levels.

Adjustable crossover frequency.

Compact design.
Cons:
You can find other more powerful 10-inch speakers.
Pioneer designed this unique trapezoid-shaped speaker for high rigidity, internal standing waves reduction, and increased installation flexibility. Its enclosure is entirely carpeted, providing a non-slip, long-lasting, and scratch-resistant surface. With a 350-watt Class D amplifier that has good bandwidth, high output, and minimal distortion, you have the ultimate affordable subwoofer to utilize in any scenario. It's an excellent addition to your system for the trunk of your car, living room, or bedroom.
The subwoofer also includes user adjustable controls such as an LPF, phase control, and variable bass boost for better user control. A provided wired remote bass control knob and an input gain control installed on the enclosure side panel can both be used to adjust input gain.
This subwoofer is extremely powerful, versatile, and well-built. So, if you want something basic but high-quality, this is your sub.
Our Rating: 4.3 out of 5.
Pros:
Good value for money.

Clear and powerful bass.

Cellulose fiber woofer cone.

Urethane surround.

Flexible sound adjustment.

Easy to install.
Cons:
It comes with a single 20a fuse which is too weak for a 350-watt subwoofer.
The final subwoofer we picked is the Kanto sub8 Powered Subwoofer. The sound coming from this sub will fill and shake your entire room!
With a total peak power of 250W, the sealed box design of the sub8 offers accurate bass response while ensuring your favorite songs and soundtracks are flawlessly balanced. It offers simple integration as every space is unique. The volume and cut-off frequency knobs provide precise, responsive control, allowing you to customize your bass to meet the specific character of your area.
And most importantly, you will be more than satisfied and a bit surprised by what this little box offers. You can obtain tremendous bass extension while using very little space. Sub8 is 11.9″ tall and will fit anywhere you need it.
Our Rating: 4.8 out of 5.
Pros:
Good value for money.

Realistic, accurate, and great bass.

Perfect for small spaces.

Beautiful design.

Flexible sound adjustment and control.

Easy to install.
Cons:
Some listeners will prefer a punchier sound.
Buying Guide for the Best Budget Subwoofers

Choosing a budget subwoofer is challenging, especially for people who aren't really immersed in the audio and tech world. Most people see all the numbers and technical terms and immediately feel overwhelmed and confused and conclude that choosing a subwoofer is a complicated process. We're here to show you that it's not and that it's fairly easy to choose the perfect subwoofer and make that purchase.
The first thing you need to look at is subwoofer size.
1. Size
In the world of subwoofers, size matters. But bigger isn't always better. The first question you need to ask yourself is where you want to place your subwoofer? Is it on your bookshelf? On your living room floor? In your car trunk? The bigger the space is, the bigger you might want to pick your subwoofer. A large subwoofer moves more air and produces more bass. So if you're in a small/medium space, it makes sense to go for a subwoofer with a 12inch driver or smaller. You can comfortably go for a larger driver if you're in a large space.
2. Powered (or Active) vs. Passive Subwoofers
There are two types of subwoofers. Powered (or active) and Passive.
Almost every subwoofer on the market is an active subwoofer. Powered subwoofers come with a built-in amplifier (self-powered). And unlike passive subwoofers, do not require an external power source to work. A passive subwoofer will need an external subwoofer amplifier between the passive sub and the receiver. So purchasing a powered subwoofer is the easiest solution and will save you a lot of headaches in the future.
3. Front-Firing vs. Down-Firing Subwoofers
The next step is to choose between a front-firing and a down-firing subwoofer. The difference is plain and simple. A front-firing sub has its main driver facing forward. A down-firing one has the driver facing down or towards the floor.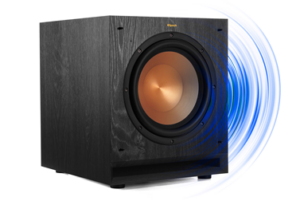 So, how do you know which one to pick? It all depends on where you want to place them. A front-firing subwoofer is a perfect choice if you want to place the sub close to the main speakers, in the front of the room, or if you have downstairs neighbors, as you do not wish to be evicted anytime soon. On the other hand, down-firing subs work best when placed in a corner or side wall. Still, it's worth noting that there isn't much of a difference in the sound produced, so feel free to purchase the sub that best fits your needs.
4. Sealed vs Ported Subwoofers
Subwoofer enclosures often come in either sealed or ported configurations. Air cannot enter or exit sealed containers, as the name implies. They tend to have tight and accurate bass but sacrifice a bit of the overall volume due to their sealed construction.
Ported subwoofers, on the other hand, are the total opposite. They have built-in air vents or "ports" that help you get a more boomy but less accurate bass. A ported subwoofer can move a lot of air, offering a much higher volume (or more output) than sealed subwoofers. Choosing which one to buy is a subjective decision. Choose sealed if you want tight and accurate –but not so loud- bass. If you want more volume but less accurate bass, choose ported.
5. Frequency Range
The normal hearing frequency range for the human ear is between 20 Hz and 20,000 Hz. So you'd want to pick a subwoofer that can dive to 20 Hz or lower to get the best results and be able to "feel" the sound, not only hear it.
6. Power and Volume
Subwoofers have two main values or types of wattage listed on their specs: RMS and Peak. Peak is a term used to describe the maximum power that a subwoofer produces when turned up all the way. And RMS (Root Mean Square), sometimes referred to as "continuous wattage," refers to how much power a subwoofer can handle continuously. RMS is the value you need to look at, not peak.
To achieve a reasonable amount of power for your subwoofer, it is recommended that you go with at least 100 watts of RMS. Most budget speakers comfortably offer that and more. So being low on cash shouldn't be an issue.
Also, don't forget to keep an eye out for the "SPL" section on your sub, SPL or Sound pressure level is measured in decibels, and the larger number of decibels you're working with, the louder that speaker will sound.
7. Wireless vs. Wired Subwoofers
The difference between the two is simple, and the choice to buy either of these is completely yours.
A wireless subwoofer is more expensive and simpler to use as it is much easier to set up. A wired subwoofer does have its own limitations but will offer better sound quality.
Conclusion
Picking a new budget subwoofer should be a fun and stress-free experience, and we hope we were able to make that experience a little easier for you.
Buying any of the 8 budget speakers we mentioned today will instantly upgrade your home theater system and make you feel and enjoy audio on a whole other level. Don't be fooled by the price tag on these monsters. They deliver and perform just like any higher-end, more expensive sub that'll drain your wallet for no reason.
If this is your first subwoofer purchase and you're simply looking for an addition to your home setup, pick whichever sub best fits your needs, and we promise you won't be disappointed.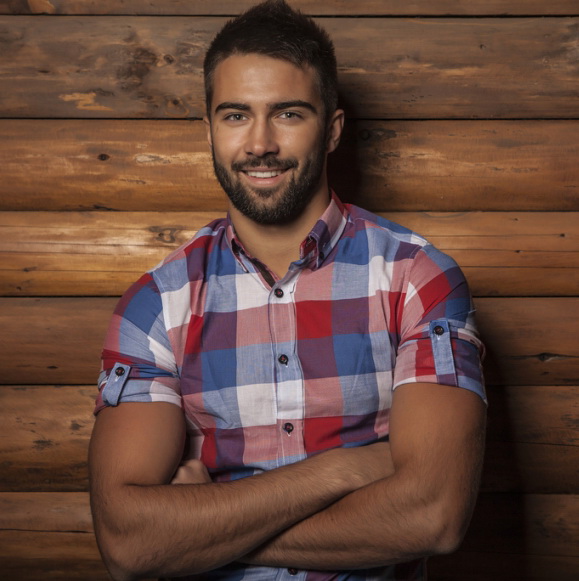 Hello, my name is James Longman.
I'm a writer and editor at AudioReputation. I disassembled my first portable AM/FM radio when I was only 8. At the age of 11, I burned the circuit board on my old boombox cassette player. I'm not going to explain how but it was reckless and stupid.
Since then, I have become much more careful around radios, boomboxes, and other audio devices (at least, I like to think so) but I have never lost the passion for audio equipment. Throughout 20 years of my professional career, I've been working for various audio equipment manufacturers and even started building speakers on my own in my little workshop.
I love the work we do here at AudioReputation. Testing, comparing, and evaluating all kinds of audio devices (speakers, soundbars, headphones, home theater systems, etc.) is something I truly enjoy. I try to be unbiased and give you my honest opinion on every piece of equipment I test. Still, you should take my reviews with a pinch of salt and always be just a little bit skeptical. The fact that I liked some speaker or soundbar doesn't mean that you are going to love it. If you have the opportunity, you should test it/hear it before buying it.