AudioReputation is reader-supported. When you buy through links on our site, we may earn an affiliate commission Learn More
The bass, in our opinion, is both the most pleasant and crucial element of a song. And if you're someone who spends a lot of time in their car, whether it's driving long distances to visit a loved one on the weekends, going on road trips, commuting to work every day, or even if you're just a true music lover who wants to have the best experience whenever you're listening to your favorite tunes in your car, then, some great speakers that can handle some loud, deep and punchy bass are surely something you need to invest in.
In this buying guide, we will go over the top 10 speakers available on the market today that you should consider purchasing if you want that ultimate powerful, window-shaking bass experience in your car. Or if you just want to simply enjoy the bass solo in Beethoven's Symphony No. 9 Movement 4. To each their own!
Buying guide for Car speakers for Bass
So, how do you choose the right speakers for your car? And what are the main specifications to consider before making that purchase? There are several factors to look at to ensure your speakers match your needs and guarantee perfect bass clarity and depth without adding that annoying distortion and fuzziness that'll ruin your experience. Let's start with what an actual speaker is made of.
The Speaker
A woofer is a speaker that's built to reproduce low and mid-range frequencies. Woofers do most of the work in recreating the frequencies you hear (vocalist, most musical instruments, etc.).
A tweeter is a speaker that is visibly smaller than a woofer. And is designed to reproduce mid and high frequencies. (Hi-hats, female vocalist, whistle, sirens, etc.)
Sometimes, a third speaker may be added to divide the low-range and mid-range frequencies further. This is referred to as a mid-range speaker.
Now, since this guide is all about that bass, let's see what a subwoofer is and why adding one to your system is important.
The subwoofer is a speaker that delivers very low frequencies – specifically 20-200 Hz. (kick drum, bass guitar, etc.) A subwoofer allows you to feel the sound, especially if you like listening to bass-heavy music like hip hop or electronic music. So if you want that extra boom to your sound. A subwoofer is a must-have.
So, how do you know what speakers are right for your vehicle?
Size
There are plenty of speaker sizes available for purchase, but the most common sizes you'll come across are 3.5-inch, 4 Inch, 5.25-inch, 6-inch, 6.5-inch, and 6×9-inch speakers. Because our end goal has great-sounding bass, you should always look for bigger speakers as they will generally sound better and give you a fuller sound. The smaller speakers won't have as much bass as the bigger ones.
Power Handling
Power handling is knowing how much power your speaker can handle before burning out, which is measured in watts.
For Example:
The lower number, or 2, is the minimum wattage required to produce the desired sound from the speaker. The highest number or 80 is the power level the speaker can take before it starts to distort. 40, however, refers to how much continuous power the speaker can sustain.
Sensitivity
Speaker sensitivity impacts how well your car speakers can deliver sounds at various power levels, so you'll want to choose speakers with a sensitivity level that matches your car. Suppose if your car stereo has a low power rating of 10 to 20 watts RMS, you'd want to look for a speaker with high sensitivity, meaning somewhere in the 90 dB and up range. (dB = decibel = unit to measure volume. The higher the number, the louder the speakers play.) And low-sensitivity speakers can be used with a high-power system.
Frequency Response
The human ear can detect sounds in a frequency range between 20 Hz (lowest pitch or low end) to 20 kHz or 20 000 Hz (highest pitch or high end). The lowest number represents the bass. While the highest number represents vocals, hi-hats, electric guitars, etc. So if you're looking for a car speaker for bass, go with the lowest frequency response you can find.
Coaxial vs. Component systems
Coaxial, sometimes referred to as "full range" or "all in one" speakers, are the most popular type of car speakers and can be found in almost all car stereo systems. They are easier to install than component speakers and are more commonly used in entry-level systems.
Most of these speakers are a 2-way type speaker, meaning they combine 2 different drivers, the woofer and the tweeter, where they're both built into the same housing.
There is also a 3-way coaxial speaker where you have the woofer, tweeter, and a mid-range speaker.
And there are even 4-way coaxial speakers where you would have those 3 drivers plus something like a super tweeter.
Component systems, however, separate the woofer and the tweeter into 2 individual speakers that will get installed in their own separate spaces, giving you better sound and better stereo imaging.
A typical component system also comes with a box-shaped crossover, whose main job is to send the high frequencies to the tweeter and the low frequencies to the woofer.
Component systems are harder to install than coaxial systems but are definitely worth the hard work if you want that high-end performance and that extra boost for your bass.
10 Best Car Speakers for Bass in 2023
Leading our list is the highly praised JBL GTO939. These speakers are among the most popular car speakers in the market today and one of the greatest sets of component speakers ever made by JBL. JBL designed these speakers as a great alternative for customers looking for greater sound in their vehicle while still being in the budget-friendly range. These JBL GTO939 are the newer and slicker model of the JBL GTO938.
Our Rating: 4.5 out of 5.
Key features:
▪ Carbon-injected Plus One™ woofer cone.
▪ Edge-driven silk dome tweeter and super tweeter with adjustable tweeter level.
▪ Butyl Rubber woofer surround.
Why We Liked It
These speakers offer an impressive frequency range that lets you enjoy some crystal clear highs, clean midranges, and strong, punchy bass. They won't let you down and are the ideal speakers to swap out your car's factory speakers if you want greater sound and louder volume.
Pros:
▪ Exceeds Expectations in Sound Quality.
▪ Wide frequency range.
▪ Excellent stereo imaging and separation.
▪ Easy to install.
Cons:
▪ Minor distortion at the lowest frequencies when the volume is pushed.
▪ A bit pricey.
The Boss Audio Systems CH6530 car speakers are one of the best full-range and most durable car speakers. They are a terrific alternative whether you're seeking to replace your current speakers or simply want to update your sound system.
Our Rating: 4 out of 5.
Key features:
▪ Poly Injection Woofer Cones.
▪ Voice coils are able to withstand high temperatures.
▪ Rubber woofer surround.
Why We Liked It
These budget-friendly 3-way speakers produce excellent sound for the money and really bump when the bass is turned on. They are ideal for someone who wants to add some sound to their vehicle but is on a tight budget.
Pros:
▪ Low price.
▪ Very well built.
▪ Easy to install.
▪ Clean and crisp sound.
Cons:
▪ Minor distortion when the volume is pushed.
▪ Not the best audio quality if compared to higher-end speakers.
JBL GX602 from JBL continues a long legacy of producing excellent speakers with great sound. These are among the best-sounding, well-built mid-range speakers we've heard at this price point.
Our Rating: 4.5 out of 5.
Key features:
▪ Rubber speaker surround
▪ Whole frame and lightweight
▪ Balanced dome tweeter
Why We Liked It
These speakers are a big improvement from factory speakers. They sound phenomenal, offering clear highs and mids with very low to no distortion. They are solidly built and easy to install. What's not to like?
Pros:
▪ Clean and balanced sound.
▪ Well-built with a beautiful design.
▪ Good value for the price.
▪ Easy to install.
▪ Great highs and mids with no distortion at the loudest volume.
Cons:
▪ It Might need an amp to really give it the push it needs.
You will be impressed with the high-quality audio these BOSS Audio NX694 coaxial speakers have to offer. The build quality is impressive. And its power handling capacity of 800 Watts will make sure you have a full range, powerful, and clean sound for you to enjoy while you're blasting your favorite songs in your car.
Our Rating: 4.7 out of 5.
Key features:
▪ Poly Injection Woofer Cone.
▪ Rubber Surround.
▪ 800 Watts MAX 400 Watts RMS Power Handling per Pair.
▪ Full Range Speakers.
Why We Liked It
The BOSS Audio NX694 speakers deliver fantastic, rich sound across the entire frequency spectrum. They are so powerful that purchasing an amp to boost your bass isn't really necessary. They manage loud music so nicely and almost sound like a subwoofer because of how well they handle bass.
Pros:
▪ Huge improvement over factory speakers.
▪ Excellent bass response with great mids and highs.
▪ Good value for the price.
▪ Easy to install.
▪ Clear and crisp sound.
Cons:
▪ Slight imperfections in its design and assembly.
Kicker's CS Series is one of the most popular options if you want to update your factory sound at a reasonable price. They produce highs with exceptional clarity and do an excellent job with the bass. And since they are well-made and sturdy, they will last for many years so you won't have to worry about replacing them any time soon.
Our Rating: 4 out of 5.
Key features:
▪ Polypropylene woofer cone.
▪ Polyester foam surround.
▪ Polyetherimide (PEI) balanced dome tweeter.
▪ Grilles included.
Why We Liked It
The Kicker 43CSC674 coaxial speakers deliver superb sound quality and especially considering their low pricing. They are durable and do really well in the bass department, so going that extra mile and purchasing a subwoofer won't be necessary when purchasing these Kicker speakers.
Pros:
▪ Handle more volume than factory units.
▪ Affordable.
▪ Easy to install.
▪ Clear and crisp sound.
Cons:
▪ Minor distortion at the lowest frequencies when the volume is pushed.
▪ It Might need an amp to really give it the push it needs.
The Skar Audio DDX-12 D4 12″ speakers deliver a great range of bass. They provide the ideal combination of power handling and output enabling you to clearly hear the lowest frequencies (bass), up to the crispiness of the higher frequencies due to the bullet tweeters, mid bass drivers, and subwoofer that create the perfect mix.
Our Rating: 4.7 out of 5.
Key features:
▪ Dual 4 Ohm subwoofer.
▪ Designed for High Sensitivity and High Power Handling.
▪ 1500 Watts Max Power.
▪ Specifically made to handle too much power
▪ Loud and deep bass drivers.
Why We Liked It
These speakers are built like a tank, sound incredibly powerful, and are very loud as a result of their high peak power. If you're seeking that rich, powerful bass, these speakers are ideal. It already has a subwoofer for that low end, so there's no need to spend your money on some fancy equipment to get the sound you desire.
Pros:
▪ Heavy, and solidly built.
▪ Amazing sound quality.
▪ Beautiful design.
Cons:
▪ A bit pricey.
If you want to replace your factory speakers, the Pioneer TS- A6990F speakers are a wonderful option. They sound fantastic because the materials they utilize are top-notch. They are stiff and rigid, but light. They are also precise, so you get a crystal clear sound, which is a Pioneer trademark.
Our Rating: 4.7 out of 5.
Key features:
▪ Multilayer carbon- and mica-reinforced IMPP woofer.
▪ Elastic polymer surround.
▪ 700 watts peak power.
▪ 3/4″ PET (Polyethylene Terephthalate) hard dome tweeter, plus two 3/8″ super tweeters.
▪ Grilles included.
Why We Liked It
Not only are these speakers beautifully designed, but they also sound great. They deliver such a good bass that you'd think you had a subwoofer in your car. They're affordable, easy to install, and produce crystal-clear, crisp sound. You really can't go wrong with Pioneer.
Pros:
▪ Affordable.
▪ Versatile mounting.
▪ Beautiful design.
▪ Easy to install.
Cons:
▪ It Might need an amp to really give it the push it needs.
Rockville is well known to use only the best-sourced components to ensure you get the best sound in your car. Their speakers are also CEA approved, which means that the 'Consumer Electronics Association' acknowledges them as accurately rated and meets their stringent specifications for wattage, SPL, and frequency response. So rest assured that these Rockville RV65.2C speakers will meet or exceed your expectations. These speakers and more specifically the RV series speakers are designed with better SPL response and extremely high power handling, making them ideal for use with your receiver's built-in or external amp.
Our Rating: 4 out of 5.
Key features:
▪ Polypropylene woofer cones.
▪ Flexmotion Butyl Rubber Surrounds.
▪ High-temperature PEI dome tweeters with ferrite magnets.
▪ Flush and surface mounting accessories.
▪ Grilles included.
Why We Liked It
These speakers produce a pleasant, full-range sound. They have a good bass response as well as a good high-frequency response. They're reasonably priced and a viable choice for replacing or upgrading your factory system.
Pros:
▪ Affordable.
▪ Flat response.
▪ No distortion.
▪ Easy to install.
Cons:
▪ It Might need an amp to really give it the push it needs.
The Hertz MPK 165.3 component speaker system ensures a wide low-frequency response for the deep bass you're looking for. The sound is clean and detailed, with clear mids and highs and good bass response. With these speakers, you'll experience the very best of what Hertz has to offer.
Our Rating: 4 out of 5.
Key features:
▪ Pressed-pulp cone with cotton fibers cone material.
▪ Tetolon Tweeter Dome.
▪ Neodymium Tweeter magnet.
▪ Flush mounting ring.
▪ Grilles included.
▪ CEA-2031 compliant speakers.
Why We Liked It
If you want premium sound in your car, look no further. These speakers produce a warm, rich sound. The range from the highs to the lower mid frequencies is crystal clear. And we've never seen build quality like these on any other speakers.
Pros:
▪ Easy to install.
▪ Outstanding sound quality.
▪ Premium sound.
▪ Flat response.
Cons:
▪ A bit expensive.
Rockford Fosgate R165X3 Full-Range 3-Way Coaxial Speaker is your go-to option if you want a product that combines value, style, and functionality, go no further. This speaker is easy to install, sounds absolutely amazing, handles bass quite well, and manages to accomplish a lot while still being affordable.
Our Rating: 3.5 out of 5.
Key features:
▪ Polypropylene woofer cones.
▪ Silk dome Piezo tweeter and midrange.
▪ Grille/Trim Ring Included.
▪ Perfect for replacing factory speakers.
Why We Liked It
If you're looking to upgrade your factory stereo to something of good quality, you'll be more than satisfied with a pair of Rockfords. All for under 200$. It is definitely the perfect quality budget speaker.
Pros:
▪ Affordable.
▪ Easy to install.
▪ Rubber surround for extended speaker life.
Cons:
▪ High-Volume Sound is Slightly Distorted.
▪ Might need to purchase a subwoofer to get a perfect bass sound.
Also Read: 10 Best Marine Speakers
FAQs:
How do I increase the bass in my car?
Always check your bass and treble levels first. If those are adjusted, the next best thing would be installing a powered subwoofer with speaker-level inputs. For better results, you can always purchase an amp with an RMS that exceeds the rating on the subwoofer.
What size speakers are best for bass?
Larger speakers will naturally give you a better bass response. But you should always check what fits your car best first and whether you're shopping for the front, rear speakers, or both. However, the most used sizes are 6.5" and 6" x 9".
Do you need a speaker for bass?
You might not "need" a subwoofer, but it doesn't just allow you to hear those low frequencies. A subwoofer lets you 'feel' the sound too. It is definitely not a requirement, but purchasing one will surely give you a better sound experience.
Don't forget that unless you already have a system in your car that powers a subwoofer, you'll need to acquire an amplifier to power that sub.
Are woofers better than subwoofers?
It's not that they're better. They just serve different purposes.
Woofers often have a wider frequency response, allowing them to play both bass and mid-range sounds. Subwoofers are primarily used for low-end, deep bass frequencies.
So the frequency range for a woofer is typically between 50 Hz and 2,000 Hz. While the frequency range for a subwoofer will usually go as low as 20 Hz (or even lower than that) and only go up to 200 Hz.
How do I know if my speakers have good bass?
The first thing you should look at before purchasing your speakers is the lowest number in the "frequency range" section. (Ex: 20 Hz). The lower the number, the deeper the bass. The next step would be to listen to them and test them out. Play one of your favorite songs, and turn up the volume. If you hear distortion or fuzziness, then you might want to pick another pair.
Conclusion
The brands mentioned in our buying guide are some of the most well-known brands in the car audio industry. You really can't go wrong with any of our picks.
Before choosing your brand new speakers, always check your end goal. In this case, it's bass. So always start by checking the "frequency range" and how low the number is at the beginning of that range (the lower, the better). Then check the power handling and sensitivity on that speaker so you can see how much power that speaker can handle before distorting. If you grab a powerful pair, then a subwoofer may not be needed, but it is the perfect tool for that booming bass that you're looking for.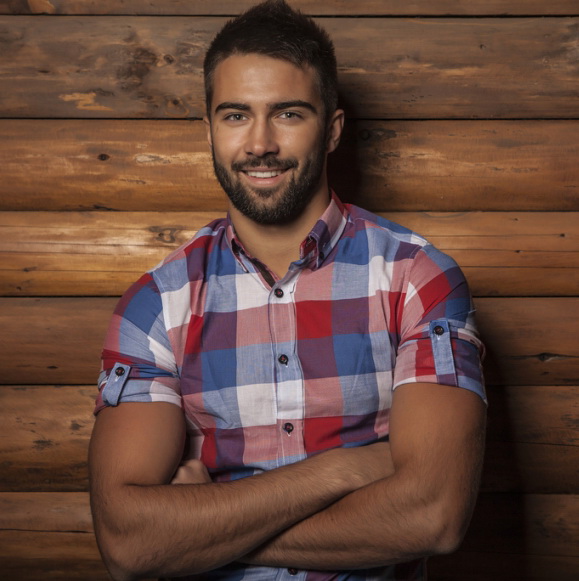 Hello, my name is James Longman.
I'm a writer and editor at AudioReputation. I disassembled my first portable AM/FM radio when I was only 8. At the age of 11, I burned the circuit board on my old boombox cassette player. I'm not going to explain how but it was reckless and stupid.
Since then, I have become much more careful around radios, boomboxes, and other audio devices (at least, I like to think so) but I have never lost the passion for audio equipment. Throughout 20 years of my professional career, I've been working for various audio equipment manufacturers and even started building speakers on my own in my little workshop.
I love the work we do here at AudioReputation. Testing, comparing, and evaluating all kinds of audio devices (speakers, soundbars, headphones, home theater systems, etc.) is something I truly enjoy. I try to be unbiased and give you my honest opinion on every piece of equipment I test. Still, you should take my reviews with a pinch of salt and always be just a little bit skeptical. The fact that I liked some speaker or soundbar doesn't mean that you are going to love it. If you have the opportunity, you should test it/hear it before buying it.