AudioReputation is reader-supported. When you buy through links on our site, we may earn an affiliate commission Learn More
Soundbars have become the perfect audio accessory for pc setups due to their space-saving quality and high capacity to provide you with an exceptional sound experience in a less traditional way.
Even though soundbars were originally made for TV, people are also using them to improve their gaming setup, watching movies, listening to music, and even something as simple as catching a conference call.
However, a lot of people are confused by the idea of soundbars. Mainly because computer speakers still exist. So why purchase one?
As you can probably tell, tech gadgets are becoming smaller and slimmer by the second. So, not only is a great soundbar going to provide you with exceptional sound and an upgraded audio setup (a sound quality that is sometimes better than what a pair of speakers can provide), but it will also save you plenty of space and clutter for a cleaner, better-organized setup.
Today we will be checking out what we think are the best soundbars available in the market today. Some are expensive, some are basic, but they all deserve your time and attention.
10 Best Pc Soundbars in 2022
At the top of our list is the Sound Blaster Katana V2 soundbar, which is more than just an upgrade to your audio system. This soundbar is truly the epitome of sound and quality, as it will give you an elevated sound experience, perfect audio dynamics, and powerful bass reproduction. The Katana V2 will exceed your expectations in every way.
Key Features:
Up to 126W RMS (252W Peak).

Tri-Amplified 5-Driver Design.

Super X-Fi UltraDSP chip.

Certified Dolby Audio1 decoder.

RGB lighting.

Remote control.

Built-in beamforming microphones.
The Sound Blaster Katana V2 features a revolutionary tri-amplified design, in which its multicore DSP controls the amplifiers to drive the tweeters, mid-range, and subwoofer drivers. The result is sound reproduction that is powerful and detailed at every frequency.
Whether it is action movies or songs, you will feel that bass thumping due to its bigger subwoofer driver and updated 3/4″ fabric dome tweeters for those clean and crisp highs.
Pros:
Amazing sound quality.

Multiple connectivity options.

Strong bass reproduction.

Detailed sound.

Improved surround immersion.

Elegant design.

Customizable lights and sound via the Creative app.
Cons:
---
The Panasonic SoundSlayer is a very compact but powerful soundbar that practically fits anywhere. It made our list because you won't believe the mind-blowing sound that comes out of this little piece of audio tech. This mini soundbar will boost the audio quality of your gaming and music sessions. And at a very affordable price.
Key Features:
Dedicated modes for movies and music plus 3 gaming modes – Role Playing Games, First Person Shooters, and Voice mode.

Compact design.

Features Dolby Atmos technology and DTX.
With a total output of 80 watts, a full-range speaker, and a broad frequency response, you will experience deep bass, a powerful mid-range playback, and detailed highs, up to 50 kHz. Supported by cutting-edge Dolby Atmos technology and DTSX/DTSX virtual, you will enjoy the realism of movies and series with its 3D sound that will make you feel like you're right at the movies.
Pros:
Good sound quality.

Affordable.

Multiple connectivity options.
Strong bass reproduction.
Fits anywhere.
Cons:
No app connected to the soundbar.

No RGB strip lights.
---
If you need a great budget soundbar, the Redragon GS560 Adiemus will have you covered. It delivers good sound quality if you want to purchase a soundbar for basic streaming and gaming without spending a fortune. You won't get superior audio quality with this one, but the Redragon GS560 Adiemus does a perfect job at this price.
Key Features:
Enhanced bass effect.

Lightshow projection. (Touch six light modes.)

Compact design.
You can connect the Adiemus to any device in your household via USB or AUX. It has a full range 2.0 channel enhanced stereo core with 4 Watts of power to deliver a crystal clear sound. And easy control over your volume and RGB lighting bar. This is definitely one of the most basic and straightforward soundbars on today's list.
Pros:
Good sound quality.

Affordable.

Good value for the price.

Strong bass reproduction.

Fits anywhere.

Easy to use.
Cons:
Plastic materials.

Weak sound.
Sound gets distorted at high volumes.
---
The Leviathan is Razer's first soundbar, and it is a pretty decent one. This matte black soundbar works perfectly for your computer, but not so much for your TV as it lacks a remote control. You also need to sit close to the soundbar to get the full Leviathan surround sound experience.
Key Features:
Dolby® Digital technology.

Downward firing subwoofer.

5.1 Channel Surround sound.

Bluetooth V4.0 APTX®.

Built in NFC technology.
RGB lighting.
With the combined technology of Dolby Virtual Speakers, Dolby Digital, and Dolby Pro Logic II, supported by four finely tuned drivers, The Razer Leviathan provides immersive 5.1 channel surround sound to give you a realistic gaming and movie experience.
It has Bluetooth v4.0 aptX for delivering seamless music streaming and a standalone downward firing subwoofer for accurate and powerful bass reproduction. You can also switch between 3 equalizer settings at the push of a button for your ideal audio experience.
Pros:
Good sound quality.

Surround sound.
Affordable.
Strong bass reproduction.
Fits anywhere.
Great design.
Cons:
---
You won't believe the sound quality that $30.99 can get you. The Soulion R30 is the perfect budget soundbar, as you will be surprised by the clear and powerful sound this portable soundbar delivers. The soulion is very compact, so you can use it for your desktop or laptop and enjoy your new and improved audio experience wherever you like.
What is also incredible is that for that price, you will also be getting a Full HD 1080p webcam camera with a built-in microphone for gaming, streaming, calling, and conferencing.
Key Features:
RGB lighting.

Full HD 1080p Webcam Camera with Slide Privacy Cover.

Noise-Cancelling Microphone.

Booster Technology.
With two full-range speakers and innovative booster technology, Soulion soundbars produce magnificent, clear, and captivating music even at low volumes. The webcam's 2 MP CMOS and 1080p video capture at 30 frames per second produces crystal-clear images and sounds, with finely detailed and vibrantly colored video recordings. And for a more attractive setup when listening to music or gaming, turn on the RGB lights power to get those rainbow lights on both sides of the soundbar and enjoy the colorful aesthetics.
Pros:
Good build quality.

Value for money.

Good sound quality.
Affordable.
Fits anywhere.
Great design.
Cons:
---
The Creative Stage is another set of affordable speakers that offers superior sound quality. This soundbar is perfect for larger rooms as it might sound a little too loud if you're sitting too close to it or if the room you're in is a bit small. The frequency range does well and provides that needed rumble for action movies and computer games.
Key Features:
Dedicated long-throw subwoofer.

Wall-mounting kit.
Various connectivity options.
Bluetooth wireless technology.
At a peak power of 160 watts, and with the help of the accompanying subwoofer, this soundbar delivers a fairly loud sound at that price point.
It's simple, black design blends in perfectly in any room. And you can seamlessly connect your soundbar to any device you want via Bluetooth or other connectivity options such as Aux or USB.
It's certainly one of the most practical and versatile soundbars to purchase from our list.
Pros:
Simple and sleek design.

Value for money.

Good sound quality.
Good bass reproduction.
Affordable.
Fits anywhere.
Easy plug and play.
Cons:
Short cables.

Sound might drop out if the volume is too low.
---
This black, compact, basic-looking soundbar is all about sound and less about looks. It delivers a rich bass, full and clear mid-range, and crisp highs and is a step up from your TV speakers. It is easy to install, perfect for small spaces, and especially good for music and gaming.
Key Features:
Built-in subwoofer and passive radiators for surprising bass.

Wall-mounting kit.

Sound Bar Remote App.
Bluetooth wireless technology.
Supports Dolby Audio.
Clear Voice technology.
At just over 23 inches wide, this small but mighty soundbar offers an immersive sound experience with the help of its Virtual Surround Technology. It also has a built-in subwoofer combined with dual passive radiators and Clear Voice to provide a full and rich sound on all the frequency spectrum. Using four distinct sound options, you can adjust the sound to match your content and mood.
The Yamaha SR-C20A is provided with keyholes if you feel like mounting it on your wall and a newly developed Sound Bar Remote App that makes it even simpler to manage your entertainment.
Pros:
Simple and elegant design.

Various connectivity options.
Good sound quality.
Easy to install.
Cons:
---
If you're looking for simplicity, the Dell Stereo AC511M soundbar is the king of basics. It's compact and features a mount to easily attach it to your monitor and save yourself some desk space.
Key Features:
Soundbar mount included.

USB powered.
It has a rich stereo sound so your audio comes through crisp and clear, especially everything on the high-end. The bass is semi-nonexistent, so don't rely on it to have an incredible music or movie experience. It is USB powered, so plug it in and enjoy the sound! You couldn't get a more straightforward soundbar if you wanted to.
Pros:
Simple design.

Good sound quality.
Easy to install.
Could be attached directly to the monitor.
Cons:
Too basic.

Average sound.
---
Designed with your battle station's aesthetic in mind, the LG Ultragear GP9 is the ultimate gaming soundbar. You will enjoy a lifelike audio gaming experience with the help of LG's surround sound, high-end Hi-Fi Quad DAC, FPS or RTS modes, and DTS Headphone: X® if you feel like gaming using your headphones. LG did a fantastic job with this one.
Key Features:
3D Surround Sound.

DTS Headphone X for Virtual 7.1 Surround Sound to Your Headset.

Built-in Hi-Fi Quad DAC for a Lifelike Audio Gaming Experience.

Built-In Microphone for Clear Voice Chat without a headset.

Up to 5-hour battery life.
Customizable EQ sound.
Customizable RGB Lighting.
With the LG Ultragear GP9, you can immerse yourself in any game using the FPS or RTS mode to match your game with your sounds. With virtual 7.1 channel surround sound, the FPS mode is designed for action and war games such as Call of Duty, Halo, etc., and RTS mode for racing, sports, RPG, and more. You can customize your EQ without an external gaming sound card for a better sound field and easily switch between headset and speaker with a simple button tap. Chat for hours with your friends while you play using Clear Voice Chat technology that lets you send clear and noise-free messages to your friends. The LG Ultragear GP9 soundbar is exactly what your gaming station needs.
Pros:
Very cool design.

Amazing sound quality.
Multiple connectivity options.
Easy to install.
Lifelike audio experience.
Cons:
---
The last soundbar on our list is the very affordable Bluedee Dynamic RGB. This compact but powerful soundbar will give you a great audio experience. Whether you're gaming, watching a movie, or listening to your favorite songs, you will have clear highs and deep lows, allowing you to enjoy whatever it is you're doing fully.
Key Features:
Hi-Fi Sound Quality.

Dynamic RGB Lighting.
Dual Connection.
USB Powered.
The Hi-Fi sound quality and dynamic audio experience of the Bluedee Dynamic RGB are provided by the dual drivers and diaphragms that use anti-magnetic technology to suppress static and other noise to deliver a clear sound. If you're low on cash and think you need to sacrifice good sound quality think again. This soundbar is the perfect replacement for your desktop speakers, and we highly recommend it.
Pros:
Nice design.

Great sound quality.

Value for the price.

Lifelike audio experience.
Easy to install.
Cons:
Can't customize the RGB lighting.

Not enough power.
---
Buying Guide for the best Pc Soundbars
Before making your purchase, there are several factors to consider if you'd like to have a long-lasting, powerful, high-quality, versatile and practical soundbar that is perfect for any audio experience.
Here are some of the most important factors:
Purpose
Why are you looking for a soundbar? Do you want to upgrade your gaming system? Will you use it to watch movies? Relax and listen to music? Or do you simply need a basic one for your work calls and email alerts? The first step to picking the right soundbar depends on your goal and what you'd like to do with it.
Size
One of the biggest benefits of owning a soundbar is the space-saving quality it has. Almost all soundbars have an average size of 20 inches. But some soundbars are accompanied by a standalone subwoofer, and some have a built-in sub, so choose what best fits your space while keeping the subwoofer in mind.
Sound Quality
If you want to hear that rumbling bass, that deep and full sound that'll make your movie watching and gaming experience more exciting, you might want to look for a soundbar with a subwoofer, as the subwoofer is what make brings the soundbar to life.
There are also four basic channel systems that you need to check out:
1- A 2.1 system includes two speakers, usually a left and right channel, and a subwoofer.
2- A 3.1 system includes three speakers, usually on the left, center, right, and a subwoofer.
3- A 5.1 system includes five speakers (left, center, right, plus two left and right surrounds) and a subwoofer.
4- A 7.1 system has seven speakers (left, center, right, two left and right surround speakers, plus two rear surround speakers) and a subwoofer.
So which one should you choose?
Surely, the more surround speakers you have is better. But setting up a 7.1 system soundbar in the wrong room could sound too loud and muddy. So deciding where you'd want your soundbar to be in the room you're using it in is also an important decision to take before choosing the right system.
Connectivity
The more connectivity options you find on a soundbar, the better. These days, most soundbars use Bluetooth or an auxiliary to pair your devices. But you will notice that the higher-end and more expensive soundbars offer more options. Such as HDMI ARC, Optical-in, AUX, and USB. So this is a personal preference, but in our opinion, more connectivity options are better because you will have plenty more options or devices to pair.
Compatibility
A lot of people purchase a soundbar to discover later on that it isn't compatible with their iMac or MacBookPro. So make sure you check that your soundbar is compatible with whatever software you want to connect it to.
Choosing a soundbar that's compatible with both pc and mac is obviously the best decision.
Price
Budget is important when buying a brand new soundbar. The more you spend, the more features you're going to have. But this doesn't mean you can't find a budget soundbar that offers incredible sound quality and durability. You just have to spend some time researching and maybe check out some of the soundbars we mentioned earlier today!
Features
Are you looking for a simple 2.1 system, or are you interested in that surround sound to boost your gaming experience and movie sessions? Plenty of soundbars offer Dolby Atmos or DTS: X, both surround sound technology. Some offer smart assistance, multi-room audio connectivity, a built-in microphone to use while you game with your friends, and plenty more. So always check what best suits your needs. You don't want to feel excited or overwhelmed by some of these features and then get tired of them a week later. See what's most important to you, then make your purchase.
Conclusion
Picking a new soundbar for your computer system should be a thrilling and exciting process. Even though there are a few features to consider before making your purchase, choosing a soundbar is relatively simple as there aren't too many factors to worry about. Just go through the buying guide we provided, and you will be set. So keep the experience fun, and feel free to pick any of the ten soundbars we mentioned today, as they will all provide a nice upgrade to your computer system and give you an immerse sonic experience.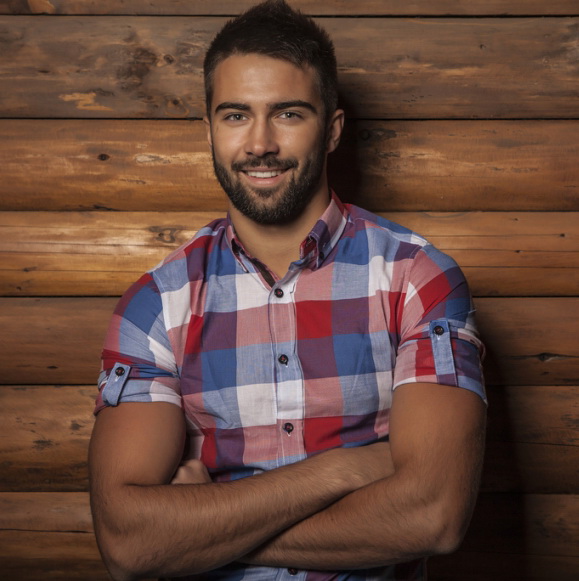 Hello, my name is James Longman.
I'm a writer and editor at AudioReputation. I disassembled my first portable AM/FM radio when I was only 8. At the age of 11, I burned the circuit board on my old boombox cassette player. I'm not going to explain how but it was reckless and stupid.
Since then, I have become much more careful around radios, boomboxes, and other audio devices (at least, I like to think so) but I have never lost the passion for audio equipment. Throughout 20 years of my professional career, I've been working for various audio equipment manufacturers and even started building speakers on my own in my little workshop.
I love the work we do here at AudioReputation. Testing, comparing, and evaluating all kinds of audio devices (speakers, soundbars, headphones, home theater systems, etc.) is something I truly enjoy. I try to be unbiased and give you my honest opinion on every piece of equipment I test. Still, you should take my reviews with a pinch of salt and always be just a little bit skeptical. The fact that I liked some speaker or soundbar doesn't mean that you are going to love it. If you have the opportunity, you should test it/hear it before buying it.