AudioReputation is reader-supported. When you buy through links on our site, we may earn an affiliate commission Learn More
Wired earbuds are an essential accessory for everyone. They're an excellent companion and can be used for everything from taking phone calls on the road to grooving out to your favorite tunes. Wired earbuds are more receptive and offer better sound quality, hence proving to be convenient for those traveling. They also spare you the effort of holding your phone for extended durations during office hours. A rightly placed mic improves the audio quality significantly.
This review looks at some of the best-wired earbuds on the market in 2022. I'll review each set, outline their strengths and weaknesses, and recommend the best pairs for certain needs.
There are tons of wired earbuds out there, which can be overwhelming to choose between. I've used my expert audio knowledge to pick the best choices for a range of budgets and requirements.
If you are looking for the best-wired earbuds on the market in 2022, this is the review for you.
Also Read: 7 Best Wireless Earbuds With Volume Control In 2022
Why are wired earbuds still a great choice today?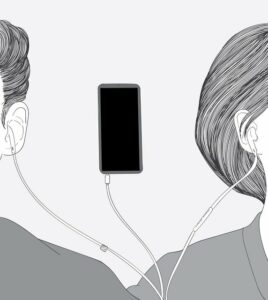 In recent years, Bluetooth and wireless earbuds have become more popular than ever, however, they also present a range of disadvantages in comparison to wired earbuds.
Whilst a lot of people prefer the freedom of wireless earphones, there is actually a range of advantages to using wired earbuds.
No need to charge

– There's nothing more annoying than your wireless earbuds running out of battery when you are in the middle of a very important call. An advantage of wired earbuds is that they run on the listening devices' power, so there's no need to charge them, and they won't run out of battery.

Wider Compatibility –

Not every device has wireless capabilities, although most things have a headphone output. With wired earbuds, you can be certain that they will work with most electronic devices that produce audio – obviously not your microwave!

No connection interference –

wireless headphones often disconnect or get interrupted by other signals. I also find they can be a pain to connect to certain devices. Wired headphones are much easier to use, and also don't suffer from disconnection issues.

More affordable –

Wired earbuds often come at a much lower price than their wireless equivalents. This means you can get a pair with better audio quality at a lower price! Yay!
Let's dig into the Best Wired Earbuds for the hustlers who are always making and answering Phone Calls.
Our Favorite wired earbuds
These affordable headphones offer decent quality at a low price. Whilst they aren't the best sounding, are good enough, and not disappointing for the cost. The audio quality is fairly good, although they don't compete with more expensive models. They also come with a built-in microphone for calls. These are good if you are on a tight budget, although you should look elsewhere if you are a stickler for audio quality.
Pros & Cons
Includes Microphone

Affordable

Good sound for price

Easily beaten by other headphones
These headphones are made by reliable brand Sony offer a fantastic experience at a mid-range price point. These have a deep, bassy sound with boosted bass thanks to the Bass Duct+ technology, and sound great across all frequencies, with a solid dynamic range. They come in 3 color varieties and have a tangle-free cable that features a smart playback control button. These are probably the best wired earphones with bass!
Pros & Cons
Extra Bass

Microphone

Playback button

Too bassy for audio purists
Available in 6 color varieties, these Ludos Wired Earbuds are an affordable and stylish option with a decent sound. They aren't as high quality as more well-known brands but are good enough for the price. They also have a built-in mic and controls for convenience and offer a good amount of noise isolation.
Pros & Cons
Microphone

Noise Cancelling

Volume Control

Tangle-Free Cord
I love the warmth and feel provided by wooden headphones, and these Symphonized NRG earbuds offer the smooth experience you are looking for. They aren't as good as more expensive wooden headphones, but you'd be hard-pressed to find anything better for this price. They come with a mic and built-in controls too and offer a well-balanced tone.
Pros & Cons
Microphone

Noise Isolating

Volume Control

Wooden
These affordable in-ear monitors have a great sound for the price. They don't have controls or a microphone; however, they are designed for musicians rather than casual listeners. These are a top pick if you need a low-cost pair of IEMs.
Pros & Cons
In-ear monitor style

Noise Isolation

Good for stage and recording

No Mic
Affordable, durable, and with a good range of features, these wired Skullcandy earbuds are a great pick for those on a budget. They sound better than a lot of other headphones in this price range. They feature a USB-C rather than a 3.5mm connection, which makes them unsuitable for some devices.
Pros & Cons
USB C Connector

Volume Control

Microphone
These high-quality headphones are recommended for audiophiles. These are great choices if you want superb audio quality without spending tons of cash. They have much better sound than cheaper $30 headphones and are made by one of the leading headphone companies. The sound is balanced and clean, and they have a good range of other features like the controls and anti-tangle cable.
Pros & Cons
One-Button Smart Remote

High-quality audio

Microphone
If you're looking for a high-quality pair of in-ear monitors, these are a great choice. These offer a fantastic sound quality with superb isolation. These are slightly different from traditional earbuds and are designed to be used by musicians and recording artists, although they also work well as headphones. Shure, another top-quality audio brand, makes them. Whilst the price is high, so is the quality, and there is very little to fault with these.
Pros & Cons
Superb audio quality

Top sound isolation

Comfortable Design

Ideal for musicians and recording

No Mic
These are some of my go-to headphones. Low cost, minimalistic but with a great sound. You can't fault them for the price, and they don't have any unnecessary design features. These are probably the best-wired earphones for those on a tight budget.
Pros & Cons
Minimalistic

Decent Sound

Good value for money

No Mic
This pair of wired earbuds have a great sound, and useful features. These have replaceable cables, which are a lifesaver if you ever break them (which happens a lot with wired headphones). These are suitable for both professional musicians and casual music lovers. Again, these are expensive but sound top-notch and have excellent sound isolation.
This product comes with both the options of with a Microphone feature available and No Mic available. For your phone calls you will always need a Mic feature.
Pros & Cons
Isolating

Replaceable Cable

These are high-quality, durable earbuds. They have a fantastic sound, with full bass and rich highs and mids. They are more expensive than other models but do have a noticeably better sound quality, and are one of the better sounding pairs on this list.
Pros & Cons
Real wood

Carry case

No Mic
These are some of the best sounding wired earbuds on this list. They are super well designed and built to last. They also feature controls and a microphone, so you are kitted out for any situation. These are some of my favourite headphones, and if you can afford them you will be very satisfied. These are probably the best-wired earphones with a mic on this list.
Pros & Cons
Top-quality sound

Durable build quality

Wired Remote

Built-in mic
Making the right choice depending on your category
There are a couple of factors you should consider when choosing wired in-ear headphones. Because there is such a range from model to model, you can find the perfect headphones with all the features for your needs.
Connection Type
You need to make sure you choose wired headphones that have the right connection for your devices. Not all wired earbuds connect to every type of device, most headphones and devices use the 3.5mm format, although some use USB-C.
Unfortunately, the new apple iPhones need a special kind of headphone connector, rather than the standard 3.5mm type. You can buy an extra adapter if you want to connect 3.5mm headphones to the new iPhone input.
Microphone
Some wired earbuds come with a built-in microphone. These are super useful if you use them with phones, or even if you need an external microphone for video calls on a laptop. Not all headphones have them, although not everybody needs them, so this is a matter of personal preference.
Built-In Controls
You will find a bunch of the headphones on this list contain built-in controls. These are useful because they let you accept or disconnect calls and control the volume without touching the device itself. These are convenient if you plan on using your headphones on the go, or whilst exercising as you won't have to repeatedly fiddle with your phone. Again, not everyone will need this function, but it can be a lot of help for some people.
Noise Isolation
Some headphones have more noise isolation than others. This blocks out surrounding sound and lets you focus on your calls without distraction. This is a useful feature if you are in noisy surroundings, however, make sure you are careful when crossing the road!
Also read:
Final Note
Thanks for reading! You should now have a good idea of all the best-wired earbuds for your calling to choose from. Good luck picking your perfect pair!
FAQs
Are wired earbuds better quality?
It really depends from model to model. Theoretically, they offer a cleaner sound because wireless headphones sometimes pick up interference. Wireless headphones also sometimes have lag, which makes the audio slightly out of time with any video you watch.
Are wired earbuds better than wireless?
It depends on what you are looking for. I find wireless headphones to be more convenient, although traditionally wired earbuds have a cleaner sound and also have less latency.
Which earbuds are best for sound quality?
The best model on this list is the 1MORE Triple Driver In-Ear Earphones. They have a top-quality sound.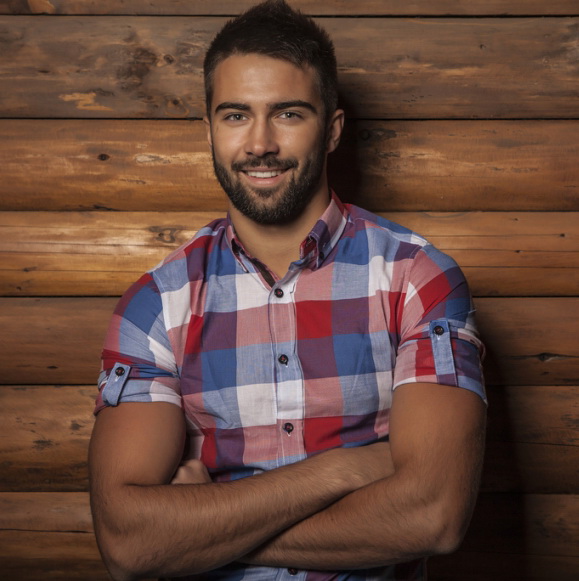 Hello, my name is James Longman.
I'm a writer and editor at AudioReputation. I disassembled my first portable AM/FM radio when I was only 8. At the age of 11, I burned the circuit board on my old boombox cassette player. I'm not going to explain how but it was reckless and stupid.
Since then, I have become much more careful around radios, boomboxes, and other audio devices (at least, I like to think so) but I have never lost the passion for audio equipment. Throughout 20 years of my professional career, I've been working for various audio equipment manufacturers and even started building speakers on my own in my little workshop.
I love the work we do here at AudioReputation. Testing, comparing, and evaluating all kinds of audio devices (speakers, soundbars, headphones, home theater systems, etc.) is something I truly enjoy. I try to be unbiased and give you my honest opinion on every piece of equipment I test. Still, you should take my reviews with a pinch of salt and always be just a little bit skeptical. The fact that I liked some speaker or soundbar doesn't mean that you are going to love it. If you have the opportunity, you should test it/hear it before buying it.