AudioReputation is reader-supported. When you buy through links on our site, we may earn an affiliate commission Learn More
Bluetooth technology has been present for so many years and it has become an integral part of our lives. We are constantly using it without even thinking about the way it works or how much it makes our lives easier. The youngest generations were born after the introduction of Bluetooth and this is the reason why they think of it as of something completely natural. Bluetooth is a very interesting technology and it hasn't stopped developing during all these years and decades, so let's say a few words about its working principle.
Bluetooth technology can be described as one of the technologies enabling wireless communication within a relatively short range, as the connection remains stable within the 30-40 feet range on average. Bluetooth technology development enabled us to establish wireless communication between some of our devices without using cables. In the beginning, we could connect two cellphones (or cellphone and Bluetooth headset) but the technology is now so advanced that we can connect many devices wirelessly and even several of them simultaneously (smartphones, tablets, laptops, PCs, speakers, headphones, etc.).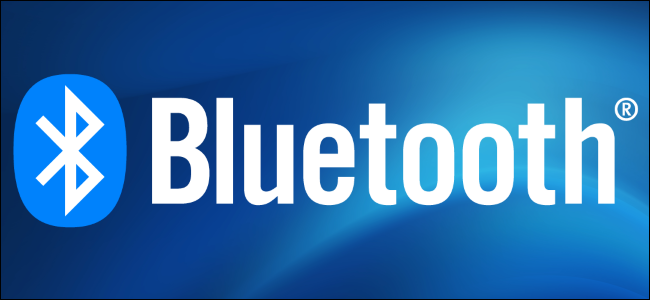 The technology allows us to answer calls by using our headphones/earbuds, even speakers, use wireless mouse to navigate our laptops or transfer data from a mobile device to PC or vice versa. All these things are done by using the same system. Bluetooth technology is based on the use of transceivers, which operate on 2.4 GHz frequency. The core system with its RF transceivers enables a group of devices to be synchronized and form some kind of piconet (ad hoc Bluetooth network). Every piconet consists of one master device and the other "slave" device connected to the master. One master device can be paired with up to seven active slaves. Of course, there can be more slaves but there is no possibility for them to actively participate in the network as the other seven. For example, if the master device is your smartphone, the slaves in a piconet can be your headset, player, car stereo, tablet, etc.
This technology also uses the principles of inquiry scan in order to connect the slaves to the master device. It actually means that you have to enable Bluetooth connectivity on each device that's going to be a part of the piconet and then the master device has to scan (send its signal to the other Bluetooth devices) and display the list of available Bluetooth-enabled devices within the range necessary for establishing a safe and stable connection.
This technology is still developing and one of its relatively new achievements is the possibility to pair several devices to one master device which can control all of them. For example, you are now able to pair different Bluetooth-enabled devices in your house, apartment or office and control them all with your phone. The possibility to switch between them, without the necessity to disconnect any of them is even more amazing and this is one of the reasons why we have decided to write about Bluetooth multipoint pairing, introduce you to this technology, talk about working principles and explain the advantages and disadvantages of its use.
What Is Bluetooth Multipoint Pairing?
Bluetooth multipoint pairing is still a relatively new and not completely perfected technology that was first introduced in the mid-2000s. It represents the next step in the development of Bluetooth technology enabling one device to be connected to two devices at the same time.
The old-fashioned wired headphones could be connected to only one device at the same time. If you wanted to connect them to another device, you were supposed to disconnect them and plug them into another device. The multipoint pairing technology works on the principles of Bluetooth technology, which means that you can connect your headphones to your phone via Bluetooth (no cables needed). The fact that we are talking about multipoint pairing means that your headphones can be connected to two devices (for example, two smartphones) at the same time. The truth is – the headphones can't receive input from both devices simultaneously but they can definitely remain connected all the time to both phones and can receive inputs alternately. So, if you're listening to music transmitted from one phone, you can answer the incoming calls from another phone and the music from the first phone will be paused during the conversation.
Not all currently available audio devices on the market support Bluetooth multipoint pairing technology but their number increases every day. Those that support it, have a title "multipoint" label next to the product's name or, if there's no ''multipoint'' label, you will definitely find some info about multipoint pairing in the specs.
The main goal of the developers is to enable the users to connect multiple devices to one master device, which will be able to control them all (play/pause music, skip tracks, switch between calls, etc.). Imagine what a delight it would be if you could control all your Bluetooth-enabled devices with just one device.
How Does Bluetooth Multipoint Work?
The most important thing in activating Bluetooth multipoint pairing technology is enabling the Bluetooth connectivity on all the devices in the system. For example, if you have two smartphones and one pair of headphones, you have to turn on the Bluetooth on each device. After that, you shall put the headphones into pairing mode. It is usually done by pressing the multifunction or Bluetooth button for a few seconds. Once this is done, you have to search for the headphones name on the first smartphone and select it from the list of recognized Bluetooth devices. Once you do this, the headphones will be paired to the first phone. After that, you are supposed to go to pairing mode once again, repeat the procedure with the second phone.
Sometimes, after you turn off your headphones and turn them on after some time, they will automatically pair with the last paired phone, while the first one should be reconnected manually. This is not the case with all headphones and things like these shall be explained in every user manual.
One of the common user's questions about Bluetooth multipoint pairing is how to know which phone you are answering. The best way is to set different ringtones in order to be able to distinguish them. It's even trickier to understand which phone is performing the outgoing call. Usually, the headphones remember the device that was last paired to them. This means that if you want to make a call from the device which is not active at the moment, you will have to do it manually.
Where Can You Use Bluetooth Multipoint Pairing Technology?
Although this technology may seem a bit excessive or unnecessary, we assure you that you will be very grateful and very happy with it the minute you start using it. It can really make our life easier, save us a decent amount of time and help us relax while enjoying different entertaining activities.
Bluetooth multipoint pairing is convenient whenever you want to use multiple Bluetooth devices simultaneously (when driving a car, working in your office or relaxing at your home).
For example, if you want your Bluetooth car kit to stay connected to both of your phones while driving, Bluetooth multipoint pairing is absolutely necessary and it will allow you to listen to your favorite music while being able to take important calls handsfree.
Also, if you're working on a computer, listening to music or playing video games on one of your Bluetooth devices and you still want to be able to answer a call without the necessity to completely stop your current activity, this feature is great for you.
Bluetooth multipoint pairing can be used everywhere and more and more devices support it (Bluetooth headsets, Bluetooth speakers, Bluetooth car kits, smartphones, etc.).
How Many Devices Can Be Paired to a Single Bluetooth Device?
Bluetooth devices are able to pair to 7 devices simultaneously and remember all of them. It seems enough but if it happens that you pair it with the 8th device, the first device that was paired to your Bluetooth multipoint device will be deleted from the device's memory. In case you want to delete all the memorized devices, pressing the reset button should do the job and you will be able to add 7 new devices to your device's memory.
The important thing to remember is that your device will be able to automatically reconnect only to the last used/paired device after both of them are turned on again.
In addition, we have to mention that understanding the difference between transmitters and receivers. The transmitters are in charge of sending data to one or more Bluetooth devices simultaneously (for example, the audio data can be sent from a transmitter to two Bluetooth headsets). On the other hand, a multipoint receiver is able to connect to one or more transmitters at the same time (a car kit with a wireless multipoint receiver is able to connect simultaneously to two phones) but it is very important to note that only one of them will be able to work at a time.
What Types of Bluetooth Multipoint Pairing Exist?
Simple multipoint
This is the simplest type of Bluetooth multipoint pairing technology because it means that only two devices are connected to your Bluetooth multipoint device at the same time. For example, if your headphones are connected to 2 smartphones, and if you're listening to music playing on one of them, the music will be paused if the second phone rings. After the call ends, the music playback will be resumed. Also, if you're already talking and the second phone rings, you can answer the second call directly from your headphones.
Advanced multipoint
This type is basically the same as the previously described type with a few slight improvements. The working principle remains the same – two Bluetooth devices are simultaneously connected to one Bluetooth multipoint device (two smartphones and a pair of headphones). The important difference is that you don't have to end your call when the second phone rings because the technology will put the first one on hold. You can also switch between the calls because the one that is currently not active will be on hold as long as necessary.
Triple connectivity
Bluetooth multipoint devices with triple connectivity can be paired with up to three devices simultaneously. For example, you can connect your smartphone, desk phone, and your computer and make conference calls.
Advantages of Bluetooth Multipoint Pairing
Bluetooth multipoint pairing technology enables you to be available for all the important calls all the time. It saves you time because you don't have to waste it on searching for every single device in order to use it. For example, if you are listening to music stored on one of your phones, you don't have to miss an important call coming from your second phone. You don't even have to be next to your devices. Connect your headphones to both of them and you will be able to interchangeably listen to music and answer calls.
Disadvantages of Bluetooth Multipoint Pairing
This technology is so great that we really don't have any important complaints to make about it. The only thing we can say is that it hasn't been perfected yet and that it fails sometimes. Also, not all the Bluetooth devices are multipoint devices (they don't all support multipoint pairing).
The Bluetooth technology is constantly being improved and we are eager to see the new improvements and more devices supporting multipoint pairing in the years to come.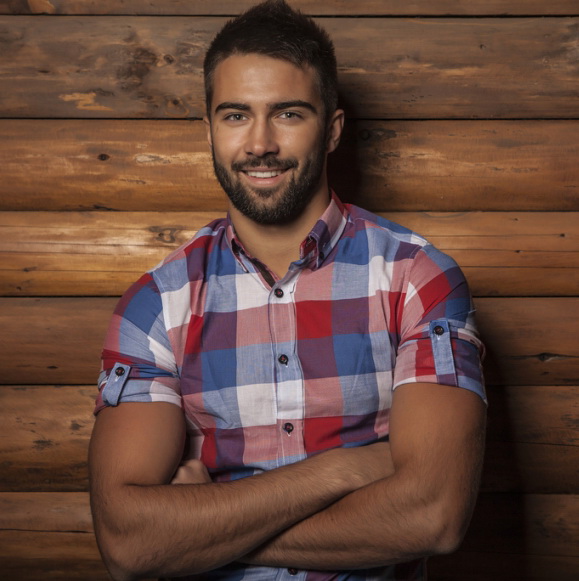 Hello, my name is James Longman.
I'm a writer and editor at AudioReputation. I disassembled my first portable AM/FM radio when I was only 8. At the age of 11, I burned the circuit board on my old boombox cassette player. I'm not going to explain how but it was reckless and stupid.
Since then, I have become much more careful around radios, boomboxes, and other audio devices (at least, I like to think so) but I have never lost the passion for audio equipment. Throughout 20 years of my professional career, I've been working for various audio equipment manufacturers and even started building speakers on my own in my little workshop.
I love the work we do here at AudioReputation. Testing, comparing, and evaluating all kinds of audio devices (speakers, soundbars, headphones, home theater systems, etc.) is something I truly enjoy. I try to be unbiased and give you my honest opinion on every piece of equipment I test. Still, you should take my reviews with a pinch of salt and always be just a little bit skeptical. The fact that I liked some speaker or soundbar doesn't mean that you are going to love it. If you have the opportunity, you should test it/hear it before buying it.