AudioReputation is reader-supported. When you buy through links on our site, we may earn an affiliate commission Learn More
Braven is one of the youngest audio equipment manufacturers on the market and BRV-XXL is their flagship model. It's one of the largest and loudest portable Bluetooth speakers on the market.
Braven BRV-XXL is made for outdoor use. It's very durable and incredibly rugged. Some of the most noticeable features, besides the build quality, are powerful battery (15,600mAh) with a charge out USB port, onboard EQ controls (adjustable bass and treble), mic input which allows you to use this speaker for karaoke parties or for public addressing, and a powerful sound. This speaker delivers incredibly loud sound with a slight emphasis on low and high frequencies. Considering above mentioned features and characteristics, Braven BRV-XXL is an excellent choice for any outdoor activity, especially for outdoor parties and tailgating.
There are a lot of good things about this speaker but you should also consider the negative aspects. First of all, there's the size and weight of this speaker. It's maybe a little bit too bulky for a portable speaker. If you don't mind the size and weight, there's the Bluetooth issue. The speaker features old Bluetooth 2.1 which is not the best choice and the range is very limited. If you don't mind the range, you should definitely think about the price. This is not a cheap speaker and it's similarly priced as Aiwa Exos 9 (which delivers better and more balanced sound but it's less rugged and it's not IPX-certified) or JBL Boombox (which is fully waterproof and equally rugged but delivers bassier and more distorted sound). If you are thinking about buying one of these speakers, you should set your priorities and compare them.
Braven BRV-XXL is not a bad choice at all but you have to be aware of what it can and cannot do. Our in-depth review will give you all the necessary info.
Great sound quality, powerful bass
Very loud
360-degree sound
Great battery
Exceptional build quality
Bass and treble controls
Mic input (can be used as a PA system)
Really large and heavy
Old Bluetooth version, very limited range
Cannot be paired with another (or multiple) BRV-XXL speakers
Braven BRV-XXL is an excellent outdoor speaker that can be used for pool parties, beach parties, tailgating, etc. It's very rugged and durable, it delivers massive sound, and it features a really large and powerful battery. On the other hand, it's not so easily portable because it's really large and heavy. Also, it's quite expensive and you should definitely think twice and explore your options before buying it. If you are prepared to pay $350 and you don't mind the weight and size issues, you will be very happy with this outdoor Bluetooth speaker.
What's in the box?
The speaker comes in a large cardboard box along with AUX cable (gold-plated 3.5mm jacks on both sides), DC power adapter, 4 power cables for different markets (US, UK, EU, AU), carrying strap with a bottle opener attached to it (which is a nice little detail), user manual, and 1-year warranty.
Specs
| Braven BRV-XXL Specifications | |
| --- | --- |
| DIMENSIONS | |
| Width | 20.25 inches |
| Height | 9.5 inches |
| Depth | 8.3 inches |
| Weight | 18lb |
| DRIVERS | |
| Woofers | 4 HD woofers |
| Subwoofer | 1 down-firing subwoofer + 2 passive bass radiators |
| BATTERY | |
| Type | Li-ion, rechargeable |
| Capacity | 15,600mAh |
| Playtime | Up to 14 hours (at 50% volume) |
| Recharge time | Up to 4 hours |
| OTHER POWERING OPTIONS | DC power input |
| CONNECTIONS | Aux input, 3.5mm mic input |
| BLUETOOTH DETAILS | |
| Bluetooth version | 2.1 + EDR |
| Supported Bluetooth profiles | N/A |
| NFC | Yes |
| Bluetooth range | 33ft |
| ADDITIONAL FEATURES | USB charge out port, rugged, IPX5-certified, carrying strap |
Design
Braven BRV-XXL is another boombox-like portable Bluetooth speaker. Unlike some others, this one is not so boxy or rectangular. The manufacturer wanted to make it recognizable (just like JBL did with Boombox) and modified the shape a little bit. The speaker looks kind of sporty. It's made of hard plastic and then completely rubberized. There are very strong aircraft-grade aluminum grilles on the front, rear, and bottom.
Most of the front panel is covered with the grille, while the edges are rubberized. Right above the grille, there's a rubber grip with the Braven logo.
Front panel (Rubberized frame and metal grille)
On the top, there is a strong plastic handle and a rubber grip where you can place your phone.
Top panel – Strong handle and rubberized grip for your phone
You will see all the control buttons on the right panel. There are four buttons (power, play/pause, and 2 volume/bass/treble control buttons) and they are all rubberized. There are 9 small LED volume/bass/treble level indicators and three additional LED indicators for bass, volume, and treble. You are supposed to use only four control buttons to adjust volume and EQ settings and to control the playback which is kind of tricky but we will elaborate on that in the ''performance'' section. Right above the control buttons, there's another Braven logo and the NFC tag for quick pairing.
Right panel – Control buttons
All the inputs are on the left panel and they are all covered with a large rubber flap. When you open it, you will find 3.5mm AUX input, 3.5mm mic input (microphone is not included in the package), USB charge out (powerbank) port, DC charging input, and a small reset button. Above the rubber flap, there are four LED battery status indicators.
Left panel – Inputs
On the bottom, there are 4 large rubber feet. Most of the bottom panel is covered with an aluminum grille.
Bottom panel (with the grille)
This grille protects one 50W subwoofer and two passive radiators.
Bottom panel (grille removed)
Features
The first thing you are going to notice the moment you take the speaker out of the box is the build quality. Everything looks sturdy and durable. The speaker is dustproof and water resistant. It features IPX5 rating which means it can survive water jets from every direction. Still, it is not fully waterproof and it can't survive immersion in water.
Braven BRV-XXL is rugged, it is dustproof, and water resistant (IPX5-certified)
BRV-XXL features 2 HD drivers on the front side and two on the back side. That kind of speaker placement enables 360-degree sound.
Braven BRV-XXL features 4 drivers and one down-firing subwoofer
The battery is one of the most impressive features. The capacity is rated at 15,600mAh and it can deliver up to 14 hours of playtime at 40-50% volume. The playtime becomes significantly shorter when you increase the volume. You will get 5-6 hours of continuous playback at full volume. The recharge takes up to 4 hours. BRV-XXL also features one USB charge out (powerbank) port so you can charge your phone while listening to music. To put things in perspective, 15,600mAh is enough to fully recharge iPhone X 5 times, or iPhone SE 9 times.
The speaker also features 3.5mm AUX input and 3.5mm mic input.
Thanks to 15,600mAh battery, you can recharge your phone while listening to music
The speaker uses Bluetooth 2.1 with EDR (Enhanced Data Rate). This is probably the oldest Bluetooth version still in use and it's not the best choice. The speaker is also NFC-enabled so you if you have an Android phone or one of the latest iPhones, you can use the fast pairing feature.
BRV-XXL also allows you to adjust the amount of bass and treble to your liking thanks to the onboard bass and treble controls.
Braven XXL doesn't have a built-in mic so you won't be able to answer/make calls through the speaker. It also doesn't have dedicated track buttons and if you want to change the track, you will have to use your phone.
Performance
The speaker is easy to use. There are only four buttons and you will have to use them to play/pause the music and adjust the bass, volume, and treble.
In order to turn on the speaker, you have to press and hold the power button until you hear the power on sound. The moment this speaker turns on, it goes to pairing mode. After you pair it with your phone and start playing music, you can shift between bass, volume, and treble adjustments by pressing shortly the power button. Once you select the thing you want to adjust, use + and – buttons to increase/decrease the bass/volume/treble level.
Recommended Reading :

Bluetooth connection works but there are some issues you should be aware of. To be more specific, the Bluetooth range is really short. If you want a flawless streaming, your phone should be no more than 10ft away from the speaker. If you keep the phone near the speaker, there will be no problems. If you want to connect a non-Bluetooth device to the speaker, you can use the AUX input.
The battery is one of the things we really like. It performs as advertised and we don't have any complaints but we would like to explain the difference between the advertised and actual playtime. The advertised playtime you see on the box, in the specs list, or in some commercial, is usually measured at 50% volume. Increasing the volume will change (shorten) the playtime significantly. So, if the advertised playtime is 14 hours, you will probably get less than 7 hours at full volume. Also, the playtime depends on the type of music. Bass-heavy music causes greater power consumption and if the bass heavy music is played, the playtime gets shorter.
Sound Quality
The sound is quite powerful. Considering the size, we have expected a little bit louder and punchier sound but it's still more than enough for an outdoor party. The emphasis is on the bass as well as on the highs while the mids are slightly suppressed. The good thing is that you can adjust the sound signature to your preferences by using those onboard bass and treble controls.
Braven BRV-XXL sounds better when the volume is above 50% (it needs volume to shine). At 70-80% volume it sounds really great but if you raise the volume above 85% or 90% the sound gets distorted and less pleasant. If the bass is at maximum, you will notice the distortion and even some kind of crackling noise at 80% volume. In our opinion, you will achieve the best balance between lows, mids, and highs, if the bass and treble are both set at 40% but that's just our taste. Because of its bassy sound signature and loudness, we think that BRV-XXL is great for outdoor parties (beach, pool, tailgate, backyard, BBQ) but it's not that great for casual listening.
Another great thing is that it can deliver 360-degree sound thanks to the driver arrangement. Stereo separation is not the greatest (which is normal for a Bluetooth speaker even if it is this big) and you can't achieve better separation by pairing two BRV-XXL speakers together because it's impossible to pair them. Unlike some larger speakers made by reputable companies like JBL or Sony, Braven BRV-XXL doesn't support daisy chaining (because of Bluetooth 2.1) so you can't get better stereo separation or louder sound by pairing two of them. A simple Bluetooth module upgrade would make this speaker so much better.
The Competition
---
Aiwa Exos-9
Aiwa Exos-9 is one of the most popular large Bluetooth speakers on the market. It's also one of Amazon's bestsellers.
Exos-9 is more delicate than BRV-XXL. It's not as rugged as XXL and it's not waterproof (not IPX-certified). Technically, Exos-9 is a portable Bluetooth speaker (it is battery-operated), but it's not the best choice for outdoor use.
They both have 15.600mAh li-ion batteries but Braven delivers longer playtime because of smaller drivers. Also, they both have USB powerbank ports. The Exos-9 battery is removable/replaceable while you cannot easily remove the battery from BRV-XXL.
Exos-9 has a longer Bluetooth range and can be paired with another Exos-9 for stereo sound or for louder sound. You can't pair two Braven BRV-XXL speakers together.
If you are into more balanced sound, you will definitely like Exos-9 more than BRV-XXL. Both speakers have onboard EQ controls but Exos-9 allows you to adjust 5 EQ bands while BRV-XXL has only bass and treble controls.
If you want to find out more about Exos-9, read our in-depth review.
---
JBL Boombox
JBL Boombox is even better for outdoor use than BRV-XXL since it's completely waterproof (IPX7-certified).
JBL Boombox features larger battery (20,000mAh compared to 15,600mAh) and it delivers longer playtime (22h compared to 14h). They both have USB charge out ports (Boombox has 2).
You can pair wirelessly up to 100 JBL Boombox speakers together while BRV-XXL doesn't support daisy chaining.
They both have a bassy sound signature but Braven BRV-XXL offers more detailed and richer sound. Bass heads will like the Boombox more.
Boombox comes with the JBL connect app while there's no app for BRV-XXL.
---
Superstar Monster Blaster
Monster Blaster is another boombox outdoor Bluetooth speaker. It's very similar to BRV-XX in terms of shape and features (even the driver placement is similar) but it is slightly smaller and significantly cheaper (approx. $160 on Amazon).
They are both made for outdoor use but Monster blaster is splash-proof (probably IPX4-certified but there's no info on IPX rating in the specs list so be careful) while BRV-XXL is water resistant (IPX5-certified).
Monster Blaster delivers slightly shorter playtime (12 hours compared to 14hours) and it has a smaller battery (5200mAh compared to 15,600mAh). They both have USB charge out ports.
Monster Blaster delivers harsher and bassier sound than Braven XXL and it distorts more. Braven XXL sounds warmer and cleaner (when both bass and treble are set to 50%). Surprisingly, Monster Blaster is louder than XXL. Braven XXL allows you to control the amount of bass and treble while Monster Blaster has only two EQ modes (indoor/outdoor).
---
Comparison Table
Final Thoughts
To summarize, Braven BRV-XXL is extremely rugged and durable and it is water resistant. It delivers loud and bassy sound, it has onboard bass, treble, and volume controls, the battery is huge, and it has a mic input so it can be used as a PA system. The greatest downsides are size, weight, and Bluetooth version (limited Bluetooth range). It is quite expensive (approx. $350) but the price is on par with other similar products (like JBL Boombox). So, is it worth it? Well, if you need something relatively portable but loud and powerful for outdoor parties and tailgating, then definitely yes. On the other hand, this is not the best speaker for other outdoor activities like hiking, cycling, or camping (because it's huge). Something smaller would be more appropriate for those activities.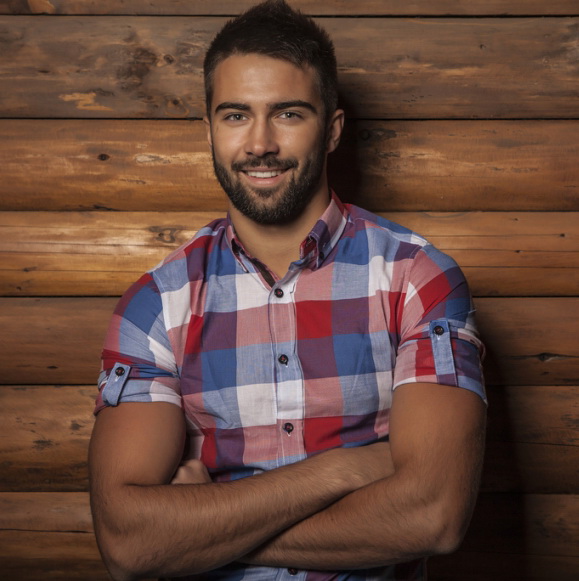 Hello, my name is James Longman.
I'm a writer and editor at AudioReputation. I disassembled my first portable AM/FM radio when I was only 8. At the age of 11, I burned the circuit board on my old boombox cassette player. I'm not going to explain how but it was reckless and stupid.
Since then, I have become much more careful around radios, boomboxes, and other audio devices (at least, I like to think so) but I have never lost the passion for audio equipment. Throughout 20 years of my professional career, I've been working for various audio equipment manufacturers and even started building speakers on my own in my little workshop.
I love the work we do here at AudioReputation. Testing, comparing, and evaluating all kinds of audio devices (speakers, soundbars, headphones, home theater systems, etc.) is something I truly enjoy. I try to be unbiased and give you my honest opinion on every piece of equipment I test. Still, you should take my reviews with a pinch of salt and always be just a little bit skeptical. The fact that I liked some speaker or soundbar doesn't mean that you are going to love it. If you have the opportunity, you should test it/hear it before buying it.