AudioReputation is reader-supported. When you buy through links on our site, we may earn an affiliate commission Learn More
Burson Audio is a reputable Australian audio manufacturer with almost 25 years of experience in making high-end headphone amps, preamps, DACs, and power amps. What's common for all the Burson audio products is that they all have high-quality construction, very precise discrete circuit design, and they all deliver performance that surpasses the price tag. Today, we are taking a closer look at one of their latest units – it's Burson Audio Conductor 3 Reference – headphone amp, DAC, and preamp.
---
We've spent the last three weeks testing this unit and enjoying its impressive musical performance. During this testing period, we've managed to get a good idea of what this combo unit is capable of and we were pleasantly surprised by its sound delivery and the entire set of features it offers. Here's a short overview.
Conductor 3 Reference features a very attractive industrial design. All the components are packed inside Burson Audio's proprietary ''cool case'' which doesn't only look cool but it also feels much cooler than the chassis used for the previous Conductor 2. The whole enclosure is basically a large heatsink that provides much better heat dissipation and cooler performance. The case can be oriented vertically or horizontally and the OLED display can also be flipped by pressing a dedicated button.
Conductor 3 Reference is very versatile in terms of connectivity – it has three digital inputs (USB Type-C, TOSLINK, coaxial), two analog RCA inputs, two RCA outputs (preamp OUT and DAC OUT), two ¼-in unbalanced headphone outputs (front panel), and mic input (for gaming or recording).
The headphone amp section delivers quite an impressive output. With 7.5W of pure Class-A power into 16Ω loads or 580mW into 300Ω loads, Conductor 3 Reference can drive the most demanding over-ear dynamic and planar-magnetic headphones.
For the purposes of digital-to-analog conversion, Conductor 3R uses dual SABRE ESS9038Q2M chips. These are one of the best currently available DAC chips on the market and they support very high sampling rates (up to PCM 32bit/768kHz) as well as DSD (up to DSD512) and DoP (up to DoP512). Furthermore, Conductor 3R has a built-in Bluetooth receiver running on Qualcomm's CSR8675 Bluetooth chip.
You may think that the included features are impressive, but what's really going to blow you away is the sonic performance. Every single tone rendered via Conductor 3 Reference sounds perfectly natural. The sound output is transparent and detailed. It's quite airy, almost three-dimensional. It's not absolutely neutral but it adds just a little bit of warmth to the tunes, which only makes it more engaging and more fun to listen to.
We didn't have any serious complaints about this unit. For some people, the lack of balanced XLR (or 4.4mm) headphone output may be a dealbreaker but the good news is that there's a version with XLR outputs (Conductor 3X Reference). However, this version is going to cost you a little bit more ($400 price difference).
Also, Burson Audio Conductor 3 Reference seems to be a bit too powerful for some highly sensitive IEMs and may cause some low-intensity hiss. This happens with some IEMs, but not with all.
Attractive industrial design

Impeccable craftsmanship

Can be placed horizontally or vertically (the OLED display can be flipped)

3 digital inputs (USB Type-C, optical, coaxial) + 2 analog inputs (RCA)

Compatible with Windows, macOS, Linux, iOS, and Android

2 unbalanced ¼-in headphone outputs + mic input

Preamp RCA output + DAC output

Impressive power output (7.5W into 16Ω, 580mW into 300Ω load)

Bluetooth connectivity (Bluetooth 5.0 with aptX HD support)

Dual top-of-the-line ESS9038Q2M DAC chips

Swappable op-amps

Impressive sampling rates – 32bit/768kHz, DSD512, DoP512

Extended frequency response with detailed and accurate sound reproduction, impressively deep and wide soundstage, precise imaging, and incredibly engaging overall performance
Lacks balanced headphone output (Conductor 3X Reference has it, and it's $400 pricier)

A bit too powerful for very sensitive and easy-to-drive IEMs
To many audiophiles, buying separate units (dedicated DAC, headphone amp, preamp) is a must. However, every now and then a great combo unit with an amazing set of features and, more importantly, impeccable performance, hits the market and wins our hearts instantly. Burson Audio Conductor 3 Reference is that kind of device. It is, by far, the best performing DAC/preamp/headphone amp combo under $2,000 and, unless you are a hardcore audiophile who is absolutely against combo units, Conductor 3 Reference deserves your attention.
Official video
What's in the box?
Burson Audio Conductor 3 Reference comes in very premium packaging. Thick layers of foam protect the main unit. You will also get a very sleek candy-bar-like remote, power cable with a power brick, one RCA cable, one USB Type-C cable, a user manual, and a warranty card (2+1 years).
Specs
Burson Audio Conductor 3 Reference Specifications
DIMENSIONS
Width
10in/255mm
Height 
10.6in/270mm
Depth
2.8in/70mm
Weight
Approx. 11lbs/5kg
INPUTS
DIGITAL
USB Type-C x1

Optical TOSLINK x1

Coaxial x1
ANALOG
RCA x2
HEADPHONE OUTPUTS
¼in x2
MIC INPUT
3.5mm x1
LINE OUTPUTS
RCA preamp OUT x1

RCA line-level DAC OUT x1
DAC DETAILS
DAC CHIP
SABRE 32 ESS9038Q2M x2
SAMPLING RATES
Coax and TOSLINK
Up to 24bit/192kHz
USB
PCM – up to 32bit/768kHz

DSD – up to DSD512

DoP – up to DoP512
SUPPORTED OS
Windows (from XP to Win 10)

Mac OS

iOS

Android
THD + N
.0005% at 1kHz
CHANNEL SEPARATION
142dB (at 1KHz), 135dB (at 20KHz)
BLUETOOTH DETAILS
Bluetooth chip
Qualcomm CSR8675
Bluetooth version
Bluetooth 5.0
aptX support
aptX HD (+ aptX)
Sampling rate
Up to 24bit/48kHz
HEADPHONE AMP DETAILS
Supported impedance
16-300Ω
Power output
16Ω - 7.5W

32Ω - 5W

100Ω - 1.75W

150Ω - 1.16W

300Ω - 0.58W
OTHER TECHNICAL DETAILS
Input impedance
40kΩ
Frequency response
0Hz-58kHz (+/- 1dB)
Output impedance
Headphone amp – 0.5Ω

Preamp OUT – 1Ω

DAC OUT - 25Ω
THD
Less than 0.0015%
ADDITIONAL FEATURES
IR remote

RCA and USB Type-C cables included in the package

Cool Case (3x cooler chassis)

5 separate MCPS power supplies
Design
Conductor 3R features a very raw industrial design. It has a massive heatsink-like chassis with rounded edges and only four screws on the bottom. The manufacturer designed this chassis to look (and act) as a huge heatsink and calls it ''Cool Case''. The housing is also very clean-looking with headphone outputs and controls on the front and inputs on the back. Thanks to a dedicated flip-screen button, you can place it horizontally or vertically (and you won't have to flip your head to read the info from the display).
Raw but still attractive industrial design
The front panel houses, from left to right, two ¼-in unbalanced outputs, 3.5mm mic input, 4 control buttons (input, output, settings, and flip-screen), a small OLED display, and a digital volume wheel.
Place the unit horizontally or vertically – the display flips when you press the flip-screen button
On the back, you have a Bluetooth antenna (for extended range), USB Type-C input (allows you to connect all kinds of devices including Android and iOS devices), TOSLINK input, coax input, and two analog RCA inputs. There are also two RCA outputs – preamp OUT and DAC OUT.
The included remote is also quite sleek. It looks like a very sturdy candy bar and has only four buttons. You can use the buttons to adjust or mute the volume and to select the input. For all the other settings and adjustments, you have to use the buttons on the front panel.
Features
Burson Audio is very proud of its proprietary technologies used on all their headphone amps, DACs, and preamps. So, let's see what technologies they used and discuss the benefits these technologies bring.
First of all, Burson Audio devices, including Conductor 3R, use Max Current Power Supply (aka MCPS). You won't find those big toroidal transformers inside Burson Audio equipment. Instead, they use transistors that lower the resistance and make the sound delivery more detailed and more dynamic. Also, the use of MCPS resolves the problem with the noise that many traditional power supplies have. This proprietary power supply basically pushes the working frequency from 50-60Hz to 170kHz. While the frequencies around 50-60Hz are very much audible, 170kHz is very far away from the upper threshold of the human hearing, which practically makes the noise inaudible. Conductor 3 Reference uses five sets of the Max Current Power Supply for the Conductor 3R.
Another great proprietary technology developed and used by the Burson Audio, are the discrete audio op-amps. The manufacturer argues that the discrete design, when properly constructed and implemented, provides way better performance, cleaner sound with less noise, and better detail retrieval than more common IC op-amps. Conductor 3R uses V6 Vivid op-amps which are, according to the Burson Audio, the most accurate audio op-amps they've ever made. These op-amps are also easily swappable, so you can upgrade them when a better alternative shows up.
One more thing the manufacturer is proud of is the so-called ''Cool Case''. It's a special aluminum chassis that looks like a huge heatsink and also acts like one. The case improves the heat transfer and enables better heat dispersion, making the performance much cooler (300% cooler, to be precise).
Burson Audio's Cool Case
Aside from these proprietary technologies, Conductor 3 Reference uses other top-of-the-line components. The DAC section of the unit houses two SABRE ESS 9038Q2M DAC chips that handle all the digital audio signals.
Conductor 3R has a Bluetooth receiver running on Qualcomm's CSR8675 chip featuring Bluetooth 5.0 with aptX and aptX HD support. The max supported sampling rate is 24bit/48kHz and it's supposed to sound just as good as a CD.
XMOS USB chip is also of high-quality (with the Thesycon customized drivers) and supports DSD512 as well as DoP512. The max supported sampling rate for PCM is 32bit/768kHz.
As mentioned in the introduction, Burson Audio Conductor 3 Reference features a fully analog Class-A output stage. The power output is quite impressive – you shouldn't have any problems, even with the most demanding headphones. Conductor 3R can push 7.5W into 16Ω loads or 580mW into 300Ω loads.
Finally, the unit has a very nice-looking, although somewhat small OLED display with a very simple control scheme. The user manual is not very well written but, to be honest, you can figure out everything on your own in just a few minutes – it's that intuitive. You have dedicated buttons for input and output selection as well as a dedicated settings button. To navigate through the settings, you have to turn the volume wheel and to select a certain setting, you have to press the wheel. Some of the available adjustments are headphone level (high/low), FIR FILTERS (six available filters), DPLL for DSD, DPLL for PCM, EMPHASIS (this feature rolls of the treble response by approx. 5dBs), and OLED level (display brightness).
Setup and Performance
Conductor 3R is very easy to set up, partially because it's an all-in-one unit. The simplest setup would include a USB connection to your PC/laptop and streaming music from Tidal, Amazon Music HD, or some other music streaming service (or from local storage). Or you can try Bluetooth streaming from a Bluetooth-enabled HD music player, smartphone, or any other Bluetooth-enabled device. Naturally, you can always make it more complicated by using an external DAC. Or you can use the unit as a DAC/preamp and make it a part of your home stereo system. Most of the time, we used it as a DAC/headphone amp. The unit was connected to MacBook Pro 2019 via USB-C and for Bluetooth streaming, we used Sony Walkman NW-WM1Z (BT 4.2 with aptX HD support).
For the purposes of testing, we used a wide variety of over-ear headphones (both dynamic and planar magnetic) including Sennheiser HD800 (300Ω impedance, 102dB sensitivity), Sennheiser HD650 (300Ω, 103dB), Audeze LCD 3 (110Ω, 101dB), Audeze LCD-X (20Ω, 106dB), and HIFIMAN HE1000 V2 (35Ω impedance, 90dB sensitivity). We also tried some of our favorite (and very sensitive) IEMs including Meze Rai Penta (20Ω, 100dB), Shure SE530 (36Ω, 119dB), and Westone W60 (25Ω, 117dB).
Conductor 3 Reference had no problem driving any of the headphones we tried. Even the most demanding 300Ω headphones were driven with ease and we couldn't even get to half the volume. Those sensitive IEMs were extremely loud, even at lower volumes (up to 25%) and at a low headphone level (low gain).
Of all the IEMs, Conductor 3R worked best with Rai Penta. They worked in perfect synergy and delivered a stellar performance with an impressive detail retrieval, natural and transparent sound reproduction, and perfectly noise-free listening experience. With more sensitive SE530 and Westone W60, there was a very low, barely noticeable hiss, but only at very low volume levels (1-5%). As we increased the volume above 5%, the hiss completely disappeared. We can only assume that the Conductor 3R is too powerful for extremely sensitive IEMs.
With harder-to-drive headphones and with planars, there was no hiss or any kind of artificial noise. Just pure and so delicately textured sound.
The first two things we noticed are power and control. Every single tone rendered through Conductor 3R was so energetic but also perfectly controlled and accurate.
The overall sound signature is very neutral and natural. The bass response is flat and well-extended into the sub-bass region. If the track requires, this unit will deliver the rumble that can change your heart rhythm. It's the kind of low-end that penetrates your brain and forces you to nod your head in approval.
The midrange reproduction is absolutely stunning. It's so perfectly natural, tonally balanced, amazingly layered, and so transparent. The sound of a piano is so well reproduced and the timbre and tone are so natural – it's like you are standing in front of it. The vocals are articulate, sweet, and crystal clear. I loved how Paul Weller and Celeste sounded performing 'You do something to me'. Rendered through Conductor 3R, her velvet voice combined with Paul's gently hoarse voice created such a vivid, almost ethereal experience.
The treble response is well-extended, pretty sweet and consistent, almost sparkling. Unlike some other units using SABRE DAC chips, Conductor 3R doesn't sound bright, let alone harsh. It's balanced, smooth, and quite engaging.
The unit creates a pretty large soundstage – it's wide and deep. When paired with the right headphones, Conductor 3R places you in the first raw of a large concert hall. You can hear the violins on the left, cellos on the right, and trombones and trumpets coming from the back. This unit makes it easy to imagine the space around you and pinpoint the position of every instrument and every voice. You can follow the performer moving across the stage with your eyes closed. In short, Conductor 3R is simply extraordinary when it comes to soundstage and imaging.
Final Thoughts
Burson Audio Conductor 3 Reference is a wonderful, feature-rich, and incredibly powerful headphone amp/DAC/preamp. It is truly a reference-grade piece of audio equipment and it's perfect proof that combo units can be just as good or even better than a dedicated DAC and headphone amp. At $2,000 price point, there's no device that can match the overall performance of the Conductor 3R.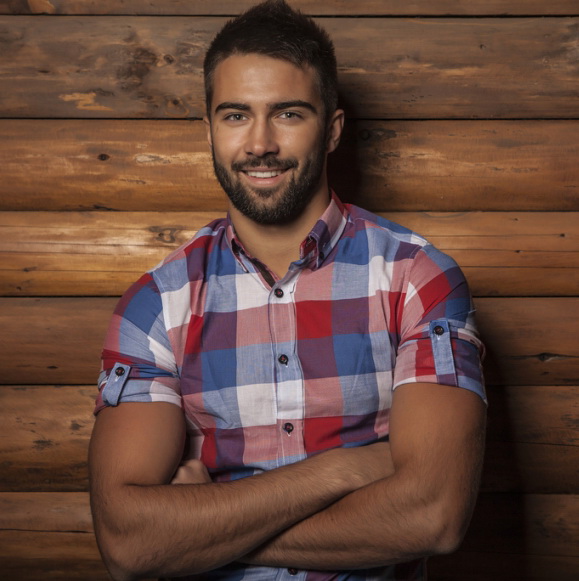 Hello, my name is James Longman.
I'm a writer and editor at AudioReputation. I disassembled my first portable AM/FM radio when I was only 8. At the age of 11, I burned the circuit board on my old boombox cassette player. I'm not going to explain how but it was reckless and stupid.
Since then, I have become much more careful around radios, boomboxes, and other audio devices (at least, I like to think so) but I have never lost the passion for audio equipment. Throughout 20 years of my professional career, I've been working for various audio equipment manufacturers and even started building speakers on my own in my little workshop.
I love the work we do here at AudioReputation. Testing, comparing, and evaluating all kinds of audio devices (speakers, soundbars, headphones, home theater systems, etc.) is something I truly enjoy. I try to be unbiased and give you my honest opinion on every piece of equipment I test. Still, you should take my reviews with a pinch of salt and always be just a little bit skeptical. The fact that I liked some speaker or soundbar doesn't mean that you are going to love it. If you have the opportunity, you should test it/hear it before buying it.