AudioReputation is reader-supported. When you buy through links on our site, we may earn an affiliate commission Learn More
Devialet Gold Phantom is the third wireless speaker from a highly praised line of Phantom speakers by Devialet. The first two speakers, white and silver Phantom, got many positive reviews and many compliments. The main difference between the three speakers is the power rating. The first one had the peak output power of 1200W and max SPL of 101dB, while the silver Phantom had an amazing 3,000W of peak output power and 105dB max SPL. Silver Phantom was (and still is) an impressive speaker, but Devialet went one step further and released the third upgraded version called Devialet Gold Phantom. This one has the peak output power of 4,500W and max SPL of 108dB. It's hard to believe these numbers, but they are true.
Devialet is a very young company (founded in 2007), but they have already managed to make a huge impact. In only 11 years, they have developed and registered more than 150 patents. Some audiophiles are maybe familiar with the first hybrid amplifier in the world called ADH (Analog Digital Hybrid). It was patented by one of the founders of Devialet, Pierre-Emmanuel Calmel. This amplifier combines the advantages of analog and digital amplifiers into one device. This amp is one of the essential parts of each Phantom speaker.
The first Phantom speaker was introduced in 2015, 8 years after the company was founded. They didn't want to rush the process. They spent a lot of time on research and development. Each Phantom speaker features dozens of unique software and hardware solutions patented by Devialet.
Devialet Phantom Gold is the latest Phantom speaker and it's arguably the finest wireless speaker money can buy. Devialet took the concept of wireless speaker, transformed it, and launch it to the unimaginable heights. Phantom Gold is a truly special wireless speaker in every possible way. Devialet worked hard on the design and the result is unusual, unique, and very sophisticated look. There are only a few luxurious speakers on the market that could be compared to this one. And it's not all about the looks. This speaker's sonic performance simply surpasses any wireless speaker of this size. In fact, thanks to all kinds of high-end components, this speaker can compete with much larger and more expensive speakers. We didn't really expect that kind of performance from such a compact speaker. It is, without a doubt, one of the best sounding speakers on the market. The speaker features Bluetooth, Wi-fi connection, Ethernet port, and digital optical input. It supports Airplay, Spotify Connect, and other streaming services. The speaker also features high-end hardware components like ARM Cortex A9 Dual-core processor, built-in DAC, and of course, Devialet's proprietary ADH amplifiers.
Devialet Gold Phantom also comes with the Spark app which is pretty good but needs some small improvements (basically, it just needs to be more stable). You should also know that there are all kinds of accessories (remote, dialog (used for connecting and syncing two or more Gold Phantom speakers), speaker stands, etc.) and they are sold separately.
The only real drawback is the price. This is a very expensive piece of equipment, especially when you know that you need at least two speakers and one Devialet dialog device (we will explain why in the Sound quality section) to get the best possible performance. So, if you decide to buy two, you will have to pay approx. $6,000. It's like buying a car.
Unique and very sophisticated design

Remarkable sound quality
Very expensive

Additional equipment is not included (you have to pay extra for every single accessory)
If you have that kind of money and you are willing to spend it on a speaker, you don't have to think twice. This is a brilliant piece of audio equipment and you will not be disappointed. You will be amazed by the sound quality. This speaker is, in a way, all in one wireless speaker. It can be used alone, in pair with another Gold Phantom speaker, you can connect and sync up to 24 speakers together and make an amazing (and crazy expensive) multiroom system. They can also be used as home theater speakers (you would have to buy 5).
Official video – Devialet Gold Phantom
What's in the Box?
Devialet Gold Phantom comes in a nice-looking illustrated box. It doesn't look too premium, but the way the speaker is packed inside is quite interesting. The box is like a cocoon. There is a hole inside the box that perfectly corresponds with the dimensions of the speaker. The speaker is inside this cavity and you are supposed split two halves of the box and pull the speaker out of this cocoon.
Along with the speaker, you will get a 6.5ft-long power cable and user manuals in 4 languages.
The speaker also comes with a 2-year warranty on parts and labor. For an additional $300, you will get an extended 3-year warranty.
Official Unboxing Video
Specs
Devialet Gold Phantom Specifications
DIMENSIONS
Width
10in
Height
10in
Depth
13.5in
Weight
11.4kg/25.13lb
DRIVERS
Woofers
X2 Aluminum woofers
Midrange woofers
x1 Aluminum midrange woofer
Tweeters
x1 Titanium tweeter
ENCLOSURE TYPE
Sealed
PROCESSOR
ARM Cortex A9 Dual-core 800MHz
MEMORY
512 MB DDR3
CONNECTIONS
Bluetooth, Wi-fi, Ethernet, Airplay, UPnP, optical input, Spotify connect
BLUETOOTH DETAILS
Bluetooth version
N/A
Supported Bluetooth profiles
A2DP, AVRCP, AAC, SBC, aptX
OTHER TECHNICAL DETAILS
Frequency response
14Hz-27kHz (at -6dB)
Peak output power
4500W
MAX SPL
108dB (at 1m)
THD
Less than 0.0005%
ADDITIONAL FEATURES
Built-in Devialet DAC (Magic Wire)

Spark app (Windows, iOS, Android)
Design
Devialet designing team did an excellent job. Gold Phantom (and other Phantom speakers) is like nothing you have seen before. It looks like a UFO from some sci-fi movie. Or like a very beautiful Fabergé egg, only bigger. It's really hard to find the best comparison. The speaker is shaped like a capsule. The bottom is flat and provides stability. The speaker is quite compact and it doesn't look big, but it's quite heavy (more than 25 pounds).
Speaker dimensions
On the front side, there are 1-inch titanium dome tweeter and 5-inch midrange woofer. They are positioned in a coaxial arrangement. On the left and right sides, you will see two symmetrical 6.5-inch woofers.
Driver arrangement
Those woofers are one of the most interesting parts of this speaker – they have a huge excursion (up to 1in), and they move outwards when the music is played. It looks like the speaker is breathing. It's an incredible and hypnotizing visual experience.
The speakers are white, but the side panels, located behind the woofers are plated in 22K gold. The Phantom logo is engraved in the gold-plated panels.
On the rear panel, there's a large heat sink radiator. In the middle of the heat sink radiator, there's the input panel. You will see a simple power/reset button, Ethernet port, digital optical input, and AC input.
Rear panel – power button and inputs
Features
There's a lot of special things about this speaker and it's almost impossible to mention every piece of hardware and software built inside, but we are going to list the most important ones.
All the Phantom speakers use Devialet's proprietary ADH amplifier technology. These amplifiers combine all the benefits of class-A and class-D amplifiers. They deliver sweet and musical sound of class-A amplifiers with the dynamics and efficiency of digital amplifiers. There are three amps inside Devialet Gold Phantom – one for the tweeter, one for midrange woofers, and one for woofers.
Another patent built inside the speaker is HBI (Heart Bass Implosion). You have probably heard people saying that there's no big sound without big drivers, but this patent is supposed to defy the laws of physics. With 2 6.5-inch woofers, this speaker manages to go down to 14Hz which is incredibly low for the speaker of this size.
SAM (Speaker Active Matching) is responsible for accurate reproduction of the audio. This is Devialet's version of DSP (Digital Signal Processing) chip.
Evolutive Platform EVO is the technology responsible for upgrades and updates.
We can go on and on with all the patents built inside, but we are not going to. You can visit Devialet web page and read about all the patents used to make this beautiful speaker.
Devialet Gold Phantom can receive only digital signals. The supported types of connection are Bluetooth, Wi-Fi, digital optical, and Ethernet (wired or over the powerline PLC).
Thanks to all the installed high-end software and hardware, the speaker can reproduce high-res audio files up to 24-bit/192kHz.
Devialet Gold Phantom also supports some streaming services (Spotify, Deezer, Tidal, SoundCloud, web radio) but not all the popular ones. Luckily, every new update brings a few more interesting things and a few more supported streaming apps. It also supports Airplay and Spotify connect.
Devialet can also be part of a multiroom system. You can wirelessly connect up to 24 speakers together.
Connect up to 24 Gold Phantoms together for an amazing multiroom system
But, in order to do that, you need to buy a Dialog. Dialog looks like a mini wi-fi router. In fact, that's exactly what it is. This device is supposed to make a dedicated wi-fi network for Phantom speakers.
You have to buy the Dialog even if you want to connect two speakers together and play them in stereo.
Another accessory you can buy is the remote. This is actually just a volume control. It's nice-looking but it's not really necessary since you can control the volume through your phone.
If you want, you can also buy some speaker stand or wall mount. The manufacturer offers three different types – Treepod ($330), Tree ($375), and Gecko wall mount ($200). They are all quite expensive, but they are not absolutely necessary.
Devialet Treepod, Tree, and Gecko wall mount
The speaker comes with the Spark app. You can use this app to set up the speaker, create your playlist, control the playback, and integrate your streaming apps and other audio sources with the speaker.
Download Stark app from AppStore or Google Play
Stark app can also be installed on your Windows PC or MacBook.
Performance
Devialet Gold Phantom delivers a very good performance but there are some minor issues we would like to talk about.
First of all (this one is pretty obvious), even though it's considered wireless, this is not an outdoor speaker. Gold Phantom is way too delicate and it wasn't designed for outdoor use.
Installation of one Gold Phantom speaker is quite simple, but it's not just plug-and-play. Establishing a Bluetooth connection is the easiest thing to do. Bluetooth streaming works fine within the standard 30ft range. Bluetooth module features support for aptX codec. This means that you can watch YouTube videos (or any other video content) and stream audio to the speaker without a noticeable sound delay.
Plug & Play start with 1 PHANTOM using Bluetooth
As you probably know, the audio quality is way better if you stream the audio via wi-fi. Connecting one speaker to your home wi-fi network is simple and fast. You just need to follow the instructions given by the Stark app.
How to set up 1 PHANTOM in Wi-Fi
The most amazing thing is that woofers' breathing movement when the speaker is ready to play. It looks like the speaker is coming to life.
If you decide to buy the remote, you would have to pair it with the speaker. Pairing is also simple and easy. You just need to turn them on and tap the speaker with the remote.
How to pair REMOTE with PHANTOM
If you want to connect 2 or more Devialet Phantom speakers together, you have to buy the Dialog. Pairing two or multiple (up to 24) Phantoms with Dialog can be tricky and it requires a bit more effort on your end, but once you register all the speakers, you don't have to repeat the process again. If you are pairing two speakers together, the app allows you to select stereo mode or mix mode. The setup procedure is quite intuitive and most of the time, you just have to tap/click on the next/continue tab.
How to set up one or several PHANTOM with DIALOG
The Stark app is very user-friendly but has its flaws. It's not completely reliable and it can crash occasionally. We haven't experienced any issues with the latest update. The Devialet support is pretty good and updates are quite frequent. Devialet is really trying to make the speaker better.
The app features three sections – left, central, and right.
The left section is used for adding audio sources and navigating between different sources. The Spark app allows you to integrate some of the most popular streaming apps (Tidal, Deezer) with it and stream the music directly from the app.
The left section of the Spark app
The central section is used for organizing the playlists (add/delete songs, change the order of the songs, etc.).
The central section of the Spark app
The right section is used for controlling/activating Phantom speakers in different rooms and changing the speaker arrangement. You can also use it to activate the night mode and control the volume.
The right section of the Spark app
Another thing we've noticed is that speaker is not supposed to be turned off. It's always on and after a certain period of inactivity, it will go to standby. In a way, that's convenient since you don't have to wait for the speaker to boot up. The problem is that the speaker never gets time to rest and cool off. You are going to notice that Gold Phantom gets really hot, especially the rear end of the speaker, but according to Devialet, that's perfectly normal. The same thing applies to Devialet's Dialog.
If you want to connect one Gold Phantom to your TV or any other audio source, you can also use the digital optical input located on the rear panel. If you want to connect two speakers to your TV, you can connect your TV to the Dialog (there's a digital optical input on the rear panel of Dialog) and it will stream the audio to the left and right speaker. If you have an Apple TV (4th Gen or higher) you can wirelessly link two Gold Phantoms with the TV via Airplay. You can even connect 5 Gold Phantoms into a 5.5 home theater system. The setup can be tricky but Devialet's engineers will guide you through the process.
Sound Quality
This is the point where Devialet Gold Phantom truly amazed us. This speaker is not all about the flashy looks and versatile connectivity. In fact, all these things are only secondary. Prodigious sound and immersive listening experience are Devialet's primary goals. Gold Phantom is, without a doubt, one of the best-sounding wireless speakers we have ever reviewed. It surpasses any other speaker of its size in terms of sound clarity and fidelity, dynamic range, bass response, and loudness. It's better than most of the speakers under $3,000. The only downside is that you need two to get that immersive listening experience. The speaker doesn't really deliver omnidirectional sound. It's very unidirectional actually, and because of that, one speaker doesn't really deliver wide soundstage. It gets so much better with two speakers in stereo mode.
Even though it has two relatively small 6.5" woofers, Gold Phantom delivers mind-blowing bass. It's powerful and full-bodied, but still accurate and controlled. It doesn't overshadow low midrange frequencies. Devialet used Heart Bass Implosion technology (HBI) that enabled this speaker to go lower than any wireless speaker of this size. Looking at those high-excursion woofers while some bass-heavy song is being played brings your listening experience to a completely new level. It's absolutely mesmerizing.
Coaxially arranged midrange woofer and tweeter are responsible for mids and treble reproduction. They work in perfect unison. The crossover frequencies are perfectly calculated and everything sounds smooth and very natural. The vocals are clear and lifelike. The mids are dynamic and detailed. Treble reproduction is extended, it's never lifeless or bright. It could hardly be any crispier.
Recommended Reading :

At low volumes, Gold Phantom may sound a bit unimpressive, but once you set it free (crank the volume up to 50%), it shows its full potential. It can get extremely loud, much louder than you would assume. One speaker is more than enough to fill a large room with sound. The best thing is that the sound never gets distorted. Even at full volume, the sound remains perfectly clear, without any noticeable distortion. That kind of distortion-fee performance is achieved by the use of high-quality DSP chips that limit the signal strength and prevent the drivers from distorting the audio. It's something you can't expect from an analog speaker.
So, to conclude we were perfectly happy with the audio performance. There is literally nothing we would like to be different. The only problem is unidirectional sound and narrow soundstage, but you can solve this issue ''easily'' if you buy two and play them in stereo mode.
The Competition
It's really hard to compare Devialet Gold Phantom to some other speaker or speaker system since Gold Phantom doesn't have only one purpose. This a wi-fi/Bluetooth speaker that can be used for critical listening, it can be a part of your multiroom system or a part of your home theater system. It can also be a party speaker. The number of available alternatives depends on your needs.
We have made a list of three luxurious options that could be a nice alternative to Gold Phantom if you are looking for a flashy design and powerful sound.
---
Devialet Silver Phantom
Silver Phantom is the predecessor of the Gold Phantom. They have the same size, shape, weight, and design with just a few cosmetic changes (silver-plated panels instead of gold-plated). Silver Phantom is more affordable but still quite expensive ($2,400 compared to $3,000).
Both speakers offer the same amount of versatility when it comes to connection. They both feature Bluetooth, wi-fi, Ethernet connection, and Toslink digital audio inputs. Most of the installed hardware components are the same.
Some components are upgraded on Gold Phantom (more powerful ADH amps) and that resulted in much greater peak power output (4,500W compared to 3,000W) and greater loudness (108dB compared to 105dB).
When it comes to sound quality, Gold Phantom is a winner. It delivers slightly cleaner and crispier sound with punchier bass and the difference in loudness is really noticeable. They both deliver pretty amazing sound with no distortion. If you have a medium or a small room, buying Gold Phantom is maybe too much, but one or two Silver Phantoms or even much weaker White Phantoms ($1,700) would be a great alternative.
---
Bang & Olufsen Beosound 2
B&O Beosound 2 is a cheaper ($2,250 compared to $3,000) but also unique and luxurious alternative. It doesn't look as unusual as Gold Phantom but it's still eye-catching.
B&O Beosound 2 supports Bluetooth and wi-fi connection. It has an Ethernet port and it has to be plugged in all the time, just like Gold Phantom. Beosound 2 features analog 3.5mm connection while Gold Phantom features optical digital input (no analog connections).
Both speakers come with apps that you can use to control the playback and set up the speakers. There's the Bang & Olufsen app for Beosound 2 and Spark app for Gold Phantom.
Beosound 2 has a nice-looking and very responsive touch-sensitive control panel on top, while there are no control buttons on the Gold Phantom and you have to use the Spark app to control everything.
Beosound 2 supports both Chromecast and Airplay while Gold Phantom supports only Airplay.
Beosound 2 is designed as a multiroom speaker while Gold Phantom can be so much more than just a multiroom speaker.
Beosound 2 is a great-sounding wireless speaker. It delivers great clarity, punchy bass, and detailed highs, but Devialet Gold Phantom delivers much stronger and punchier sound, clearer bass, and more detailed mids. It's also much louder than Beosound 2. On the other hand, Beosound 2 delivers 360-sound while Devialet Gold Phantom delivers more unidirectional sound.
---
Swan Speaker – MS-2
Swan speaker MS-2 is another very luxurious alternative made by the Chinese manufacturer called HiVi Acoustics. This one is even more expensive than Gold Phantom ($4,600 compared to $3,000) and it looks much more unusual. We don't really know how to describe it. It's like some kind of chair or chaise with speakers. It's really unique.
Swan speaker – MS-2 is much larger and heavier than the Gold Phantom (99.2lb compared to 25.13 pounds). It is almost entirely made of aluminum and looks very durable (more durable and sturdier than Gold Phantom). It features 2 0.8-inch tweeters, 2 5-inch midrange woofers, and one 10-inch subwoofer.
This speaker also supports wi-fi and Bluetooth and it has a standard 3.5mm AUX input, HDMI input, and digital optical input. It's not battery-operated and it has to be plugged in all the time.
The speaker comes with the HiVi app that you can use to connect the speaker to your wi-fi and control the playback.
MS-2 delivers full and rich sound and it's incredibly loud, just like Gold Phantom. MS-2 is very good when it comes to distortion (barely noticeable at full volume), but it's not as good as Gold Phantom. MS- delivers slightly wider soundstage than Gold Phantom, but if you want better results, you will need two Swan MS-2 speakers.
---
Comparison Table
Final Thoughts
Devialet Gold Phantom is an amazing high-end wireless speaker. It features unique and dazzling design and delivers superb sonic performance. The only issue is narrow soundstage. In order to eliminate/fix this issue, you will have to buy two Gold Phantoms. If you have that kind of money, and you are willing to spend it on a high-end speaker, Gold Phantom is a perfect choice.
Depending on what kind of speaker you need, there are all kinds of options and alternatives. If you need something luxurious but different from Gold Phantom, you can read the Competition section of this article. If you need some cheaper wireless/multiroom speakers, you should check out SONOS speakers and speaker bundles, Bose SoundTouch speakers, Denon HEOS, etc. There are all kinds of smart and wireless speakers with a built-in Chromecast and/or Airplay on the market, but only a few offer the sound quality and overall performance comparable to Gold Phantom.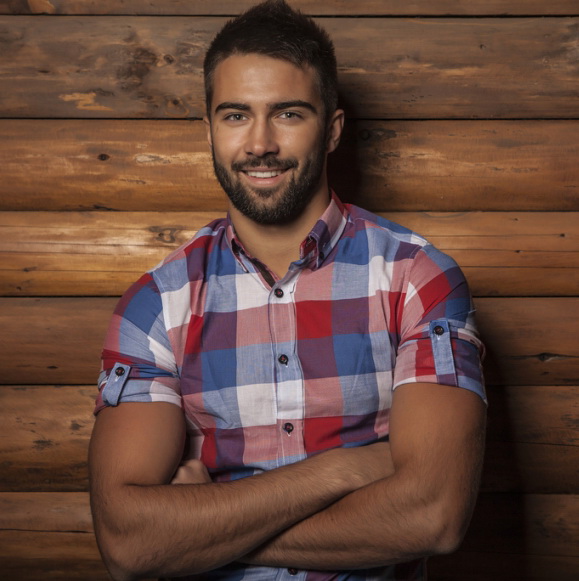 Hello, my name is James Longman.
I'm a writer and editor at AudioReputation. I disassembled my first portable AM/FM radio when I was only 8. At the age of 11, I burned the circuit board on my old boombox cassette player. I'm not going to explain how but it was reckless and stupid.
Since then, I have become much more careful around radios, boomboxes, and other audio devices (at least, I like to think so) but I have never lost the passion for audio equipment. Throughout 20 years of my professional career, I've been working for various audio equipment manufacturers and even started building speakers on my own in my little workshop.
I love the work we do here at AudioReputation. Testing, comparing, and evaluating all kinds of audio devices (speakers, soundbars, headphones, home theater systems, etc.) is something I truly enjoy. I try to be unbiased and give you my honest opinion on every piece of equipment I test. Still, you should take my reviews with a pinch of salt and always be just a little bit skeptical. The fact that I liked some speaker or soundbar doesn't mean that you are going to love it. If you have the opportunity, you should test it/hear it before buying it.