AudioReputation is reader-supported. When you buy through links on our site, we may earn an affiliate commission Learn More
If you are looking for the best Microphone for your DSLR camera, then this is the review for you.
In this article, we will be reviewing 9 of the best DSLR microphones for video production. This list will help you make a better decision when it comes to choosing your microphone.
When starting out with video making, it's natural to only consider your DSLR's ability to record video. After all, the image is the most important part of a video. Maybe you've started a YouTube channel or perhaps you're making a short documentary for a personal project. Either way, if you're after a professional end product, professional-level audio quality is imperative.
Also Read: 6 Best MP3 Players For Audiobooks
Why is audio quality important in a video?
Audio quality is extremely important in a video, and it can make or break the final product. If you have poor sound quality, then your video will not be as engaging and people are more likely to stop watching. This is why so many people are looking for ways to improve the sound quality of their videos.
The easiest way you can improve your sound quality is by getting a good microphone that records high-quality audio in the first place. Sure, you can do some stuff to clean up audio from a poor microphone, but it's never going to be professional sounding – and it won't compete with videos where a good mic was used.
In interviews, audio is even more important than video because it captures a person's voice. Audio is a powerful tool for communicating emotion and it can also capture the mood of the moment.
The quality of your microphone will affect how clear your audio recording is. If you are using a DSLR camera setup, you should use an external microphone to get high-quality audio.
However, there are a few different types of on-camera microphones each with specific use cases.
Also Read: How to Make Your Speakers Sound Better?
Types of on-camera microphone
Shotgun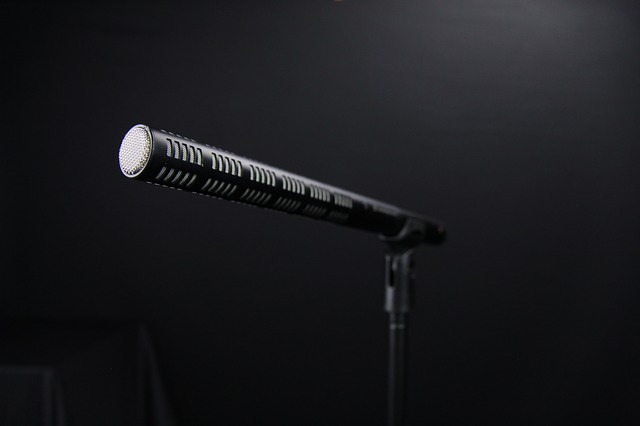 Shotgun mics have a polar pattern that is particularly directional. Shotgun microphones are characterized by a long tube extending from the front, whether condenser or dynamic, their purpose is to record the sound they are pointed directly at. These work well in most situations.
Lavalier/Lapel
These are the best friends of a filmmaker. Lavalier (or just "lav") mics are compact condenser microphones that can be worn by on-screen actors during a shot. And because they're wireless, you shouldn't have to be concerned about closeness when using a lav mic.
Dynamic
Consider these your go-to studio microphones. They're not particularly sensitive, so they're suitable for use with loud sources. They're also among the most affordable mics designed for studio use.
Condensers
Condenser mics are a good choice if you're looking for high-quality microphones for podcasting or voiceover work. They're similar to dynamic mics in every way except that they're more expensive and produce exceptionally clear audio recordings and are generally more versatile.
Top 9 Best Microphones for DSLR Camera
With this universal video microphone you can capture premium quality audio with a small budget. It's compatible with both iOS and Android devices as well as DSLR, so you only have to buy one mic to use with all your equipment. Its quality doesn't compete too well with more expensive models, but it's better than most built-in camera microphones.
Pros & Cons
Good cross-compatibility.

Affordable.

Not the best audio quality on this list.

The shock mount is not the best quality.
Score = 3.5 / 5
---
Get high-quality sound without the bulky gear! The Rode VideoMicro is a professional condenser microphone that's small, lightweight, and easy to use. It's perfect for recording audio for videos on your phone or DSLR camera. Rode is known for making high-quality microphones and this is no exception!
Pros & Cons
Compact & Lightweight.

Great value for money.

Need a separate adapter for iPhone.

Sounds good but not great.
Score = 4/5
---
The Rode VideoMic GO is the ultimate on-camera microphone that provides clean, crisp, directional audio with incredible ease of use. Rode designed this mic with a tight pickup area that focuses directly on what's in front of it, reducing noise. This comes at a good price and offers a high level of detail.
Pros & Cons
Directional audio.

Good noise reduction.

Can pick up electronic interference.

Short-range.
Score = 3.5/5
---
This mic eliminates handling noise & reduces the need for constant microphone repositioning, perfect for interviews. The side-address, hyper-cardioid polar pattern provides maximum isolation of desired sound sources in a noisy environment. This is one of the best sounding mics on this list but also needs a larger budget.
Pros & Cons
Hyper Directionality.

Noise reduction.

Expensive.

Some rear pickup.
Score = 4.5/5
---
The perfect little tool for anyone who is into vlogging or making documentaries. This wireless lavalier mic kit provides crystal-clear audio and automatic level control. It also has a built-in monitor receiver so you can hear exactly what is being recorded in real-time.
Pros & Cons
Real-time audio monitoring.

Great sound quality for its size.

Low range.

Mono sound.



Score = 4/5
---
With its hyper-cardioid polar pattern, this shotgun microphone cuts out unwanted sounds and delivers crystal clear audio. The SGC-598 is an affordable & versatile shotgun microphone. Whether you're interviewing someone, or shooting a film, this mic is a great tool for the job.
Pros & Cons
Directionality.

Affordability.

Unreliable.

Not the best sound quality.



Score = 3.5/5
---
The Deity V-Mic D3 is a professional-grade shotgun microphone with an innovative step-less gain knob that can be adjusted smoothly while you're recording. This mic offers fantastic quality and features and a relatively affordable price.
Pros & Cons
Stepless gain knob.

Great value for money.

Can sometimes create feedback.
Score = 5/5
---
The MKE 600 is one of the most advanced and professional shotgun microphones on this list. The perfect sound balance will give you a professional edge, however, it comes at a higher cost!

Pros & Cons
Exceptional sound quality.

Unrivaled directionality.

Expensive.
Score = 4.5/5
---
The CVM-V30 PRO is a directional condenser shotgun microphone that comes with a low-cut filter and 10dB sensitivity adjustment, making it perfect for recording your videos.
Pros & Cons
Great shock-absorbing.

Excellent value-for-money.

Not the best quality mic on this list.
Score = 3.5/5
---
Making the right choice? Which is the best pick for you?
In order to ensure you're making the right choice the first step is to determine the type of microphone you need.
Do you need a lavalier mic? A shotgun mic? Different microphones are more suitable for certain situations.
For example, lavalier mics can be great if it's just you shooting another person, you have the ability to be wireless and record long-range. Shotgun mics can be great for shooting a lot of people in busy environments with unwanted noise.
The next thing to consider is how much money you're going to want to spend. Generally, more expensive mics have a better sound and features, although we can't all justify spending a lot of cash.
If you're just considering shotgun microphones we would suggest the Deity V-Mic D3 for those on a tight budget, but if you are a pro with the money to spare then go for the Sennheiser Professional MKE 600
Also Read: How to Optimize Speaker Performance
Final Note
Thanks for reading, and good luck choosing your new mic! You should now have a good idea of the DSLR Microphones available. If you have any questions feel free to ask in the comments below!
---
FAQs
What is the best DSLR microphone?
If you have the budget, then undoubtedly the best DSLR microphone we've tried is the Sennheiser Professional MKE 600
What is the best budget DSLR microphone?
If you want professional-grade audio on a budget, our personal favorite budget DSLR mic is the Deity V-Mic D3. It's better than most other low-cost models.
What is the best DSLR microphone for live music?
Undoubtedly the Rode VideoMic Pro+. Many artists and recorders have commended the effectiveness of this Rode camera microphone, and it is one of those microphones that provides a great balance of performance and price. It works well both indoors and outdoors and has a super clear and accurate sound.
What is the best DSLR mic with wireless?
The best wireless option we've reviewed is the BALILA Wireless Lavalier Microphone System
Sometimes you have the perfect camera and filming opportunity, but your camera is just too far away to get good audio. With a wireless lapel microphone like this, you can go anywhere and effortlessly capture audio in stunning quality.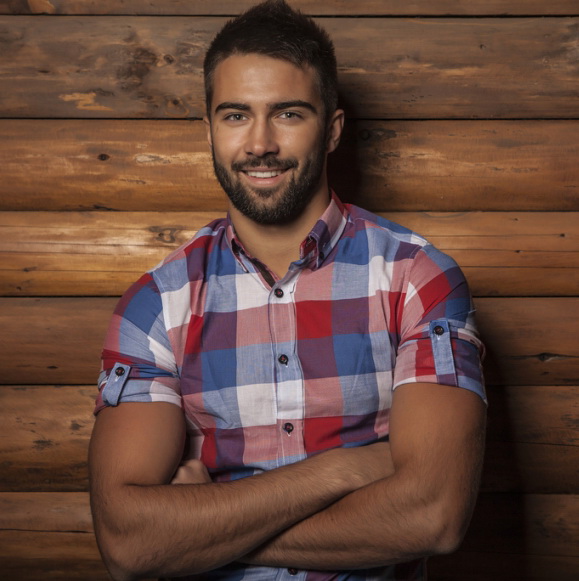 Hello, my name is James Longman.
I'm a writer and editor at AudioReputation. I disassembled my first portable AM/FM radio when I was only 8. At the age of 11, I burned the circuit board on my old boombox cassette player. I'm not going to explain how but it was reckless and stupid.
Since then, I have become much more careful around radios, boomboxes, and other audio devices (at least, I like to think so) but I have never lost the passion for audio equipment. Throughout 20 years of my professional career, I've been working for various audio equipment manufacturers and even started building speakers on my own in my little workshop.
I love the work we do here at AudioReputation. Testing, comparing, and evaluating all kinds of audio devices (speakers, soundbars, headphones, home theater systems, etc.) is something I truly enjoy. I try to be unbiased and give you my honest opinion on every piece of equipment I test. Still, you should take my reviews with a pinch of salt and always be just a little bit skeptical. The fact that I liked some speaker or soundbar doesn't mean that you are going to love it. If you have the opportunity, you should test it/hear it before buying it.