AudioReputation is reader-supported. When you buy through links on our site, we may earn an affiliate commission Learn More
What do you know about Slovenia? You may know that it's the home country of NBA players Luka Dončić and Goran Dragić. It's also the home country of the super-star philosopher Slavoj Žižek, poet France Prešern, alpine skier Tina Maze, ski jumper Peter Prevc, and of course, it's the home country of the current first lady of the US. You may also know a few other things about Slovenia. It's a small but beautiful country located in the heart of Europe. It's known for its magnificent lakes (Bled, Jasna, Black Lake, Ptuj), beautiful mountains and mountain peaks (Triglav, Mangart), and affordable ski resorts. Slovenes like to joke that they invented the wheel since the oldest wooden wheel in the world was found near Ljubljana, which is the capital of Slovenia.
One thing you probably don't know about Slovenia is that it's also the home country of Blaž Erzetič – musician, designer, illustrator, and founder of the Erzetich. Erzetich is a young but promising audiophile equipment manufacturer, located in a small Slovenian town called Šempeter pri Gorici, near the Italian border. Erzetich has already been highly praised for its Mania and Phobos audiophile headphones and for its headphone amps. Today, we are reviewing their first portable audiophile headphones named after the Greek goddess of festivity and Zeus's daughter – Thalia. Here's a short overview.
Erzetich Thalia are the world's first handcrafted on-ear headphones, with a unique and somewhat strange design. They are also eco-friendly headphones – their octagonal cups are made of recycled wood and there are no plastic parts. These headphones are all wood, metal, and PU leather. And they are incredibly rugged and durable.
Thalia portable audiophile headphones feature on-ear design and, compared to other audiophile headphones, have surprisingly small drivers (40mm) but also surprisingly big and spacious sound. Their sound signature is fairly neutral with punchy, fast, and perfectly controlled bass, detailed and dynamic mids, and very consistent treble.
We've had only two issues with these headphones and they are both closely related to their open-ear design. Just like all the open-ear headphones, they don't isolate ambient noise as well as closed-back headphones and they also leak more sound. These two things are not such a big problem if you are using the headphones for critical listening in an empty room (which is a perfect scenario), but it can be a problem if you are using them on-the-go or in your office, especially if you don't want to disturb other people or if you want to isolate yourself from all the noise. In general, we think that closed-back design is a better choice for portable headphones. However, using closed-back instead of open-back cups would also affect the sound (narrower soundstage, less enveloping sound image, piled up bass). The manufacturer decided not to make compromises when it comes to sound reproduction, hence the open-back design.
Surprisingly, comfort was not an issue even though Thalia is an on-ear headphone model. Blaž Erzetič managed to make them very light. The earpads are nice and soft and the weight distribution is flawless – the headphones don't put too much pressure on your ears or head. Some ear sweating after long listening sessions is probably inevitable but, other than that, you won't feel any discomfort or fatigue.
Unique design

Entirely handcrafted and incredibly durable

Made of eco-friendly materials

Highly comfortable

Portable (headphone amp is not required)

Detachable cable

Surprisingly big sound with an airy soundstage and quite neutral sound signature
Poor isolation and above-average sound leakage (both are common issues with all the open-back headphones)
Erzetich Thalia is Erzetich's first pair or portable audiophile headphones and it's a great success. There's so much to love about them – unique design, eco-friendly construction, impeccable build quality, and of course, audiophile performance that borders some planar magnetic designs.
At $699, Erzetich Thalia is a fairly affordable portable headphone model meant for all the audiophiles who want to enjoy high-fidelity sound everywhere.
What's in the box?
Like all the other Erzetich products, Erzetich Thalia portable audio headphones come in a simple cardboard box with the Thalia logo on the top and front sides. Foam surrounds the headphones from all sides and keeps them protected. You will also get a 4ft long detachable audio cable with gold-plated 3.5mm jacks and a gold-plated ¼-in adapter. The headphones come with a 2-year warranty.
Specs
Erzetich Thalia Specifications
DIMENSIONS
Weight
270g/9.52oz
3.5mm cable length
1.2m/4ft
MATERIAL
Wood (cups) 

Metal (framing)

PU leather (paddings)
DRIVERS
Dynamic drivers, Titanium-coated
DRIVER SIZE
40mm
CONNECTIONS
3.5mm
OTHER TECHNICAL DETAILS
Frequency response
N/A
Impedance
32Ω
Sensitivity
N/A
ADDITIONAL FEATURES
Detachable silver-plated OFC cable

¼in adapter
Design
Blaž Erzetič wanted to make Thalia headphones portable so they had to be smaller and more compact than the previous Mania and Phobos models. However, smaller doesn't mean less special, or less unique, or less audiophile.
If you have ever wanted a pair of headphones that look like no other model in the world, Thalia is just a perfect choice since every single model is handcrafted by Blaž Erzetič. Each cup is crafted from wood (either linden or spruce) and has a very unique octagonal design. The cups have metal covers with the Thalia logo and are attached to a strong metal headband. There's a nice layer of PU leather padding on the top of the headband. The earpads are quite plushy and also have a PU leather finish. The headphones have no plastic parts – everything is connected with bolts, screws, and nuts. It seems that every single part can be easily replaced if it breaks. Each cup has a standard 3.5mm input on the bottom for connecting the audio cable. The headphones are completely symmetrical so either cup can be your left or right cup.
The included cable is 4ft long. It's detachable and braided with color-coded left and right connections. The cable works just fine but it's a little bit thin and looks cheap. It's definitely less durable than the headphones. Luckily, since it's the most common audio cable with 3.5mm connections, you can find many alternatives.
The headphones are available in three versions – natural (Salvage), dark brown (Tilia), and black wood (Black). The only difference between the three models is in the color of the cups.
Available in three equally unique versions
Features
Before we start discussing the features, we feel that it's important to mention Erzetich's business policy. Blaž's business is based on three core values – all the Erzetich products have to be human-centered, music-centered, and have to be animal-free.
These three simple principles can help you understand how the Erzetich headphones are made and what to expect of them in terms of sound quality, build quality, and comfort.
Erzetich's policy explained in three pictures
As mentioned earlier, every single piece of Erzetich Thalia headphones is handcrafted and everything is assembled manually. The structure is reinforced with metal parts. The parts are connected with bolts and knots. Thanks to this kind of construction, the headphones are fully serviceable – everything you break can be easily replaced.
The manufacturing process
Regardless of such sturdy construction, the headphones are surprisingly light. They weigh only 270g (less than 10oz).
The foam was used for paddings and PU leather was used for the finish (since they want to stay eco-friendly and animal-free, the real lather was not used).
The earpads are detachable and replaceable. You can even use pads made by other manufacturers and try to modify the sound signature.
Inside each cup, there's one 40mm titanium-coated dynamic driver. Titanium was used to improve the rigidity and speed of delivery. It's maybe strange that a pair of audiophile headphones feature relatively small drivers, but don't forget that Blaž wanted to make easily portable audiophile headphones. And in order to make them portable, they had to be somewhat smaller.
Since they are meant to be portable and easy to drive, Erzetich Thalia headphones have a fairly low impedance (32Ω). The sensitivity is probably pretty high since they can get quite loud (even when connected to a phone), but there's no info on sensitivity in the specs.
As mentioned earlier, the cable is detachable, which is a great thing if you break it or want to replace it for some other reason. The cable is made of OFC and it's silver-plated. The connectors are gold-plated.
Performance and Sound Quality
The first thing you notice when you take the headphones out of the box is how rugged and how surprisingly light they are. It goes without saying that they don't look like anything we've seen or reviewed before.
We were a little bit skeptical about Thalia's on-ear design, but the headphones proved to be very comfy. Just like the Erzetich policy states – all the Erzetich headphones are human-centered and comfort is one of the things they really care about. Thalia headphones don't cause any discomfort or fatigue, even after long listening sessions. They never felt too tight or too heavy.
Since they are made for portable use, the first thing we've tried was connecting them to an iPhone 8 without any additional amplification. As expected, everything worked just fine – iPhone 8 drove them with ease. Naturally, we have also paired them with some of our DAPs (FiiO M11 and Sony NW-WM1Z) and portable amps (CHORD Electronics Mojo and iFi Nano iDSD) and tried to see if there's a noticeable difference in performance. And there was a difference – the reproduction was more detailed, the bass has more texture, the soundstage was better defined, and the whole performance sounded more realistic when some high-quality AMP/DAC or DAP was used.
Testing Erzetich Thalia portable audiophile headphones was the perfect occasion to remember some of our favorite Slovenian bands like Siddharta, Lačni Franz, and Videosex.
We've started with a beautiful song called Napoj (Drink) from Siddharta's third album Rh- (arguably the best album ever released by Siddharta). Instead of the original version, we've opted for the version recorded with the symphony orchestra of Radio-Television Slovenia in 2013. This version can give you a better idea of how wide the soundstage is and how good the imaging is.
Thalia immediately showed all of its incredible capabilities and musicality. The first thing that surprised us was how big sound those relatively small 40mm drivers can deliver. The bass response was not incredibly extended but it was punchy, fast, and very well controlled. The midrange was transparent, incredibly detailed, and dynamic. In terms of midrange and vocal reproduction, Erzetich Thalia equals some planar-magnetic headphones we've tested in the past. The treble response is quite extended and very consistent. From time to time, it gets slightly brighter, but never harsh or fatiguing. There was no sibilance. The music sounded natural, accurate, and very energetic. The soundstage was spacious and airy, and the separation between instruments was pretty good (having in mind that the song was performed by the symphony orchestra).
After this ultimate test, we've decided to try some less-demanding tracks with fewer instruments and a few songs centered around some impressive Slovenian vocals. For this purpose, we've decided to use two songs by the Slovenian synthpop band from the 80s called Videosex (Detektivska Priča and Neonska Reklama) and a few more songs by the popular rock band called Lačni Franz (songs – Čakaj me, Zarjavele Trobente, Ne Mi Dihat Za Ovratnik, Naša Kri Ne Bo Nikoli Bela).
Again and again, Erzetich Thalia delivered vocals with impeccable clarity. Zoran Predin's hoarse vocal and Anja Rupel's much silkier voice were both centered right in front of you, with the instruments around them, each in their own place. The delivery was incredibly musical and vivid. We loved the tonality of the instruments, especially the synth sequences in the Videosex songs. Thalia created an exceptional listening experience and delivered such a sophisticated sound. Every sound that came through these magnificent headphones sounded big, spacious, three-dimensional. Erzetich Thalia headphones created such a vivid sound image.
Final Thoughts
---
In Greek, Thalia means rich, plentiful, luxuriant, and blooming. Any of these words can be used to describe the performance of Erzetich Thalia headphones. They truly deserve that name. This Greek goddess of festivity will put a spell on you and reward you with an unforgettable listening experience.
---
Erzetich Thalia is, in many ways, a unique headphone model. Even though it's the first portable headphone model ever made by Erzetich, we think it's already a huge success. If you are looking for a fairly affordable (under $700) portable audiophile headphones that you can take everywhere with you, you must try Thalia.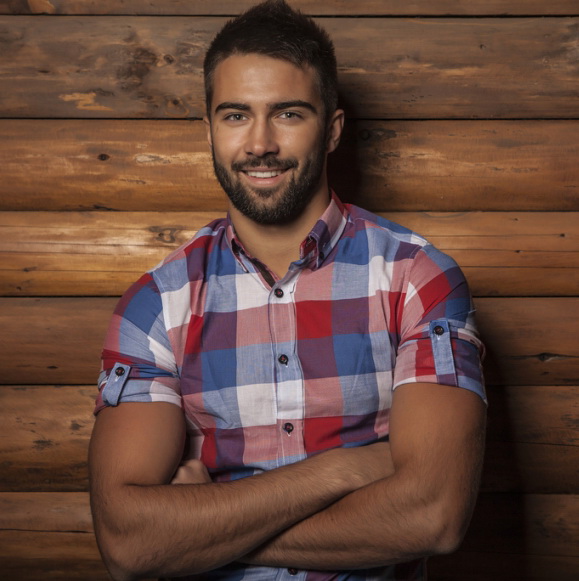 Hello, my name is James Longman.
I'm a writer and editor at AudioReputation. I disassembled my first portable AM/FM radio when I was only 8. At the age of 11, I burned the circuit board on my old boombox cassette player. I'm not going to explain how but it was reckless and stupid.
Since then, I have become much more careful around radios, boomboxes, and other audio devices (at least, I like to think so) but I have never lost the passion for audio equipment. Throughout 20 years of my professional career, I've been working for various audio equipment manufacturers and even started building speakers on my own in my little workshop.
I love the work we do here at AudioReputation. Testing, comparing, and evaluating all kinds of audio devices (speakers, soundbars, headphones, home theater systems, etc.) is something I truly enjoy. I try to be unbiased and give you my honest opinion on every piece of equipment I test. Still, you should take my reviews with a pinch of salt and always be just a little bit skeptical. The fact that I liked some speaker or soundbar doesn't mean that you are going to love it. If you have the opportunity, you should test it/hear it before buying it.