AudioReputation is reader-supported. When you buy through links on our site, we may earn an affiliate commission Learn More
After making a few affordable but very popular and praised portable headphone amplifiers (like Q1, Q1 Mark II, A5), FiiO decided to go big. After the introduction of their impressive and very capable high-end digital audio players X7 and X7 Mark II, they have finally released a new high-end amp/DAC called Q5. Q5 is the most advanced portable headphone amp/DAC device made by FiiO so far. In this review, we will discuss the pros and cons of Q5, talk about features, test its performance, compare it to some other high-end amp/DACs and, finally, give you our honest opinion on whether you should buy it or not.
---
FiiO is a relatively young but already reputable Chinese audio manufacturer. With an ambitious aspiration to change the way people react to ''Made in China'' label, FiiO has started slowly with the PS1120 dock/loudspeaker, PS1110 portable speaker, and a modest E3 headphone amp. These were all entry-level audio products but the company started to grow and, in a few years, they have already improved the quality of their products and made a reputation. After 12 years of constant growth, their product line enlarged significantly. Today, they make highly popular DAPs, headphone amps (amp/DACs), IEMs, Bluetooth adapters, and numerous accessories for their equipment (cables, adapters, etc.). 2018 was a very successful year for FiiO, mainly because of two devices. The first one was the X7 Mark II digital audio player with a swappable amp, and the second one was the amp/DAC we are about to review – the Q5.
Q5 is a portable headphone amp with a built-in dual DAC chip. This is the FiiO's flagship model and it's the most advanced headphone amp made by FiiO. Being a flagship model, Q5 is priced significantly higher than the other FiiO amps. The previous amps were more of an entry-level while this one is on the high-end and it could be a great choice for an audiophile on a budget. At $350 price tag, FiiO Q5 is actually an affordable high-end amp/DAC and, considering the features and performance, it can even be compared to some much pricier portable amp/DAC devices.
In terms of design and build quality, FiiO Q5 is very similar to Oppo's discontinued amp/DACs HA-2 and HA-2SE. It's slim and highly portable and it's incredibly well built. Even the pickiest users will praise the design and build.
The number of features is what makes Q5 really special. It has combo line-in/optical/coaxial input, line output, standard 3.5mm headphone output as well as balanced 2.5mm output. It also features two micro USB ports for charging and connecting audio sources, and it has the gain switch (high/low), and bass boost feature. It has a built-in dual DAC and a swappable amp module like the one you can find on X7 Mark II. By changing the module, you can simply change the sound signature and get more power. Q5 can decode DSD files up to DSD256 and it has the maximum sampling rate of 384kHZ/32bit (when micro USB input is used). It also features Bluetooth 4.2 with aptX support and it has a built-in battery which can provide 10 hours of playtime in Bluetooth/optical/coaxial/USB mode or up to 25 hours in AUX mode. It's literally packed with features and it's really easy to forget to mention them all.
If you are not impressed by the features (which is hard to believe) wait until you hear about the performance.
Q5 does exactly what is supposed to do. It delivers perfectly balanced and natural sound and has almost perfectly flat frequency response within the audible range. It can drive numerous headphones (practically all moderately demanding headphones) and, in case you need more power, you can always buy another amp module (A5 for example) and replace the existing AM3A that comes bundled with the Q5.
We don't have many complaints. The fact that you can use the play/pause/skip buttons in Bluetooth mode but not in other modes is a bit inconvenient but it's something we can live with. Also, when using highly sensitive IEMs, you might notice just a little bit of hiss at low volumes or during the quiet passages. Other than that, there's nothing to complain about at this price point.
Reasonably priced/Great value

Rich packaging with plenty of accessories

Compact form factor

Impeccable build quality

Easy to use

Replaceable/swappable amp modules (you can change the sound signature and/or increase the power output)

Great versatility (line-in, coaxial, optical inputs, USB input)

Bluetooth connectivity

Headphone output + balanced output

Very neutral and natural sound signature
Playback buttons (play/pause/skip) don't work in wired modes

Not perfectly hiss-free with sensitive IEMs at low volume levels
FiiO Q5 offers a lot for the price. It's one of the most versatile amp/DAC devices under $350 and it delivers solid performance and perfectly balanced sound within the audible range, without any noticeable hiss or noise. We have enjoyed using it and reviewing it and we think that it's definitely worth the price, especially if you are an iOS user. So, if you are in the market looking for a capable and versatile amp/DAC, you should really try FiiO Q5. You won't be disappointed.
Official video – FiiO Q5
What's in the box?
All the FiiO equipment comes nicely packed and there's always plenty of accessories. Q5 is not an exception. In a nice FiiO-branded box, you will find your Q5 DAC/AMP, 3.5mm to 3.5mm audio cable, 3.5mm to coaxial adapter cable, optical to 3.5mm adapter, USB to micro USB cable, lightning to micro USB cable (for connecting iPads, iPhones, and other devices with lightning ports), stacking equipment (a set of silicone bands and silicone pad), screwdriver with T5 screws, carrying pouch, user manual, and a warranty card. As you can see, the manufacturer included almost everything you need.
You might notice that micro USB to micro USB cable (for connecting Android devices) is not included. FiiO doesn't promote compatibility with Android devices for numerous reasons but mostly because they are all different and there's no universal standard. In other words, there's no 100% guarantee that Q5 will work with all the Android devices but it will work with most of them, especially with the latest ones. If you want to find out more about Android compatibility, you can read this post (Section F).
FiiO does sell micro USB to micro USB cable but you have to buy it separately. Other cables, like WM port to micro USB cable (for Sony Walkman players), as well as leather cases and stacking kits are also sold separately.
Box contents
FiiO Q5 Specifications
DIMENSIONS
Width
64mm/2.5in
Height
195mm/4.9in
Depth
16mm/0.6in
Weight
195g/6.9oz
INPUTS
Coaxial/Optical/Line-in 3.5mm input

USB port (11-pin micro USB port at the bottom)
OUTPUTS
Line out

Standard 3.5mm headphone output

2.5mm balanced output port
BATTERY
Battery Type
Li-ion, rechargeable
Battery Capacity
3,800mAh
Playtime
25 hours (AUX input)

10 hours (USB input, optical input, coax in, and Bluetooth input)
Recharge Time
Less than 3.5 hours
BLUETOOTH DETAILS
Bluetooth version
4.2
Supported profiles and codecs
AAC, SBC, aptX
DAC DETAILS
Supported sampling rates
DSD (via micro USB input) – up to DSD256

Micro USB input – up to 384kHz/32bit

Coaxial input – up to 192kHz/24bit

Optical input – up to 96kHz/24bit
Freq. response
5Hz to 90kHz (-3dB)
SNR
Greater than 115dB
THD
Less than 0.001 (@1kHz,10kΩ)
SUPPORTED HEADPHONE IMPEDANCE
Standard 3.5mm output
16Ω-150Ω
Balanced 2.5mm output
16Ω-300Ω
3.5mm HEADPHONE OUT DETAILS
Output power into 16Ω
230mW
Output power into 32Ω
160mW
Output power into 300Ω
24mW
Freq. response
5Hz to 50kHz
SNR
Greater than 115dB
2.5mm BALANCED OUT DETAILS
HEADPHONE OUTPUT DETAILS
Output power into 16Ω
470mW
Output power into 32Ω
440mW
Output power into 300Ω
93mW
Freq. response
5Hz to 50kHz
SNR
Greater than 115dB
ADDITIONAL FEATURES
Comes with the app (FiiO Music app)

Auto standby feature

Upgradeable firmware (through USB)

Smart RGB indicators

Supports Sony Walkman players

Bass boost

Adjustable gain (low/high)
Design
There's literally nothing to complain about or to criticize when it comes to Q5 design. It's simple and compact yet very stylish and attractive. It gets pretty close to the Oppo HA-2 and HA-2SE. The chassis is made of aluminum and it's super-strong. Q5 is 2.5in wide, 4.9in tall, .6in deep, and it weighs less than 7 ounces. This form factor makes it perfect for bundling with your iPhone.
Compact design makes FiiO Q5 very portable
All the inputs and outputs are located on the top and bottom panels. On the top, you will find your gain switch (high and low position), bass boost switch, 3.5mm combo input port (coax/optical/line-in), and line out port.
The bottom part of the Q5 is actually the detachable amp module. The amp module that comes with the Q5 is called AM3A and has 2 headphone outputs (standard unbalanced 3.5mm headphone output and 2.5mm TRS balanced output) as well as 11-pin micro USB port (for data transfer and charging). The number and type of inputs on the bottom panel depend on the type of amp module you are using. For example, if you decide to use the AM3B module (sold separately), you will get the same 3.5mm unbalanced headphone output as well as a micro USB port, but you will get 4.4mm balanced output instead of 2.5mm balanced output.
Top and bottom panels
The front panel has a brushed aluminum finish. There's a Hi-Res AUDIO sticker at the top which is kind of cheesy and unnecessary but it doesn't affect the aesthetically pleasing design. At the bottom, there's the FiiO logo and a thin RGB status indicator.
The rear panel is covered with a pad made of pleather similar to the pad on OPPO HA-2. It has a dual purpose – it makes the Q5 just a bit more stylish and it also prevents scratches (when your phone and Q5 are stacked together).
Front and rear panels
You will see three multifunction buttons and a 5-pin micro USB charging port on the left panel. The buttons can be used as standard playback buttons (play pause/skip backward/skip forward) in Bluetooth mode. When using the device in wired mode, you can't use the buttons to control the playback. The middle button is used to activate Bluetooth mode and pair/unpair with Bluetooth sources while the bottom button is used for cycling between different wired modes.
On the right panel, you will see a nice-looking ADC volume knob. This knob looks like a traditional analog potentiometer but what's beneath the hood is digital volume control. Right beneath the knob, there's a backlit power button and a small DSD indicator (it lights up when a DSD file is being decoded).
At the bottoms of the right and left panels, there are two T5 screws that you have to remove in case you want to swap/replace the amp module.
Left and right panels
To conclude, Q5 is an elegant, nice-looking, very simple, and quite rugged and durable little device. There is practically nothing we would like to change when it comes to design and build quality.
Features
Q5 is literally packed with features. Here's a short overview of the most noticeable features and the technology that's built inside.
Feature overview
When it comes to ease of use, FiiO Q5 is a flawless device. The buttons are intuitive and responsive and the volume knob is simply perfect. This ADC knob prevents any channel imbalance and enables better channel matching (compared to analog volume controls).
We are also very happy with the smart RGB indicator. Depending on the source, a different color will appear and you just have to memorize the meaning of each color. It's kind of confusing at first, but it gets much easier over time.
Two micro USB connectors are definitely worth mentioning. These dual connectors allow you to separate charging and data transfer and eliminate any hiss or noise caused by the current flow while playing music via USB port.
FiiO Q5 also features intelligent power management software which prevents it from draining your phone or PC battery when connected via USB port. The device also has auto shut down feature and if the device is left on and not connected to any source or if it's connected to a source but without a signal, it will automatically shut down after 10 minutes. 10 minutes is the default value and you can always change it through the FiiO Music app (we are going to talk about the app later).
Just like the X7 and X7 Mark II, Q5 features modular design. This means that the amp is not built inside. In fact, the amp module is located at the bottom and it's easily removable and can be replaced with some other module in case you want a different sound signature or more power. Q5 comes with AM3A amp module and you can buy other modules separately. If you need the maximum power, AM5 module is the best choice.
The amp module that comes with the Q5 can output 230mW into 16Ω loads when unbalanced output is used (470mW with balanced output) or 160mmW into 32Ω (440mW with balanced output). On the other hand, the most powerful AM5 delivers 800mW into 16Ω or 500mW into 32Ω. So, if you want to drive some more power-hungry headphones, it's definitely recommended to buy the AM5.
Q5 also features dual AK4490 DAC chips. These DAC chips have the max. sampling rate of 384kHz/32bit. They are also capable of decoding DSD files up to DSD256.
When it comes to connections, there's a variety of choices. You can use optical, coaxial, or standard 3.5 line-in source. You even have wireless Bluetooth connectivity. Q5 features Bluetooth 4.2 with AAC, SBC, and aptX support. The manufacturer used an interesting approach – FiiO decided to bypass the internal DAC on the Bluetooth chip. Instead, the signal is sent to the AK4490 DAC. That way, the audio quality in Bluetooth mode was significantly improved and it's much better than the sound you would get from a standard Bluetooth receiver. On the other hand, Q5 doesn't support aptX HD or Sony's LDAC.
Inside the Q5, there's a large 3,800mAh rechargeable battery. The battery can deliver up to 10h of playtime in wired modes and in Bluetooth mode. When used purely as an amplifier (analog 3.5mm input), Q5 will deliver up to 25h at 50% volume.
Q5 is an MFi-certified product which means that it's compatible with all iPhones, iPads, and iPods and certified by Apple. We have previously discussed some potential Android battery drainage issues but you won't experience any of those issues with iOS devices.
In the end, it's also important to mention the FiiO Music app which allows you to change various aspects of music reproduction. The app was previously available only for iOS devices, but it's now available for Android devices, too. The app allows you to adjust the channel balance, switch USB port functions, turn on/off RGB status indicator, or select the low pass filter. It also allows you to stream music wirelessly from your local storage, adjust auto shut down, etc.
FiiO Music App
Setup and Performance
FiiO is a simple-to-use device. It's pretty straightforward, especially for iOS users. You just have to connect the USB cable and start playing. For the Android users, things are not always simple. Sometimes it works flawlessly but sometimes Q5 will try to charge itself from the connected device and that could cause major battery drainage. This happens rarely and in some cases, it's because of inappropriate cable. You should use a proper OTG cable or the ML06 cable sold by FiiO.
Q5 delivers an enjoyable sound and solid performance. The sound is very balanced, perfectly clear, and very natural. The frequency response is very close to a flat line, at least when it comes to the audible part of the audio spectrum. So, accuracy is not an issue.
The midrange is perfectly balanced, very accurate, incredibly layered and detailed. The vocals are impeccably clear and sparkling. None of the instruments or vocals are too emphasized. Nothing sticks out – it's all perfectly balanced.
The bass response is flawless. The bass is punchy and fast when it needs to be and it can also be slow and very deep. It's nicely defined, full, and textured. It builds a nice foundation for the midrange and it's never overemphasized. If you are more into bass, you might find it a bit too flat but you can always turn on the bass boost which raises all the frequencies below 100Hz by 5dB. This emphasis extends to 1kHz and it also makes the lower midrange warmer and slightly muddy.
There is no harshness or brightness in the high end. The treble reproduction complements the rest of the audio spectrum. It's also clear, transparent, and very natural.
You should always have in mind that the final product (sound) depends a lot on your headphones. Headphones and amp/DAC are equally important and finding the right combo should be your primary goal. FiiO Q5 with a standard AM3A amp module is not the most powerful headphone amp and, in combination with some demanding headphones, it can't really give the best results.
For example, FiiO Q5 with the AM3A can drive power-hungry Beyerdynamic Amiron Home or Brainnwavz Alara headphones but you can really feel that they would sound even better (larger, more detailed, and more transparent) with a more powerful amp. Q5 is not completely incapable of driving them. It will give an interesting sound signature to Amiron Home with a punchy (but not deepest) bass, clear and pronounced mids, nice highs, and a very wide soundstage, but you can feel that you can get more from Amiron Home and Q5 can't really deliver more. Even if you activate high gain (use the gain switch) some headphones simply require more raw power.
Some moderately demanding headphones or IEMs are a much better match with the Q5. For example, you can use the HIFIMAN SUNDARA, HIFIMAN HE-400i, Beyerdynamic T5p, or highly-sensitive Shure SE846 IEMs.
With most headphones, you won't experience any hiss or noise of any kind but if they are very sensitive (like the previously mentioned Shure IEMs), there will be some barely noticeable hiss at low volumes.
There are numerous headphones that could reach their full potential with this amazing amp/DAC but there are some limits. Depending on the output (unbalanced 3.5mm or balanced 2.5mm), the limit is 150Ω (unbalanced) or 300Ω (balanced) and the output power depends on the load. You should always check the headphone impedance and the max input power and compare it the maximum output power for the given impedance of a certain amp. That doesn't actually guarantee that you will like the results – it's always recommended to try the amp before you buy it.
The Competition
At $350, it's almost impossible to beat FiiO Q5, but if you are willing to pay a little bit more, you can get more raw power and similar connectivity. Let's see some of the rivals.
---
iFi xDSD
iFi xDSD is slightly pricier ($50 price difference) but it's equally or even more capable than the Q5.
When it comes to design and build quality, iFi xDSD doesn't really look as good and durable as the FiiO Q5 and this is where the FiiO amp/DAC really stands out and where it can beat much more expensive amps.
There are many similarities between the two models when it comes to features. They both have the same inputs including Bluetooth with aptX support. xDSD has one 3.5mm headphone output which uses S-Balanced technology. On the other hand, Q5 has both unbalanced 3.5mm output and balanced 2.5mm output.
xDSD can decode PCM files of up to 768kHz (Q5 goes up to 384kHz) and DSD files up to DSD512 (compared to DSD256) in USB mode.
FiiO Q5 has a significantly larger battery and it's supposed to deliver more playtime, but they are both rated at 10h. Naturally, the playtime depends on the type of headphones and volume, and it will be significantly shorter than 10h when some demanding headphones are used.
iFi xDSD is more capable amp/DAC. It can output 500mW into 16Ω loads or 270mW into 50Ω loads.
---
CHORD Electronics Mojo
CHORD Electronics Mojo is significantly pricier than the Q5 and it delivers better performance and more enjoyable listening experience.
Mojo looks interesting but FiiO Q5 is more elegant and looks more durable.
Both amp/DAC devices have digital inputs (coax and optical) but Mojo has full-sized inputs while the FiiO Q5 has combo 3.5mm optical/coax/line-in input. They both have micro USB inputs. Q5 has unbalanced 3.5mm headphone output and 2.5mm balanced output while Mojo has 2 3.5mm outputs. The greatest advantage of the FiiO Q5 is the Bluetooth connectivity with aptX support. Mojo doesn't feature Bluetooth at all.
Mojo can decode 786kHz/32bit PCM files as well as DSD512, which is more than FiiO Q5 can handle.
Mojo's battery delivers 8-10h of playtime which is similar to FiiO Q5.
Mojo is also more powerful than the Q5 and it can deliver up to 680mW into 16Ω loads. So, it's more capable and it also handles more sensitive IEMs better and delivers better audio performance than the Q5.
---
Oppo HA-2SE
Oppo HA-2SE has been discontinued but it's still being sold and you can even find new devices. In terms of performance, FiiO Q5 beats HA-2SE in almost every aspect.
HA-2SE is one of only a few devices that look as good as Q5. Oppo's HA-2 and HA-2SE are the only two amps that can compete with Q5 when it comes to design.
When it comes to inputs, HA-2SE is inferior compared to Q5. It features analog 3.5mm input, USB Type-A, and micro USB digital inputs. It lacks optical and coaxial digital inputs. It also has 3.5mm headphone output (unbalanced) and 3.5mm line output. Unfortunately, it lacks Bluetooth connectivity.
Both devices have the same max sampling rates of 384kHz/32bit for PCM files and they can both decode DSD256 files.
HA-2SE features 3,000mAh battery which delivers up to 7h of playtime with digital sources and 13h with analog sources.
HA-2SE delivers 300mW into 16Ω channels which is more than Q5 can deliver through the unbalanced output, but there's also the balanced output that can deliver much more (470mW). So, Q5 is also more capable than HA-2SE.
---
Comparison Table
Final Thoughts
FiiO Q5 offers a great value for the price. It's an amazing amp/DAC and you can hardly find anything better, more versatile, and more capable at this price point. If you want better sound quality and greater power output you will definitely have to pay more.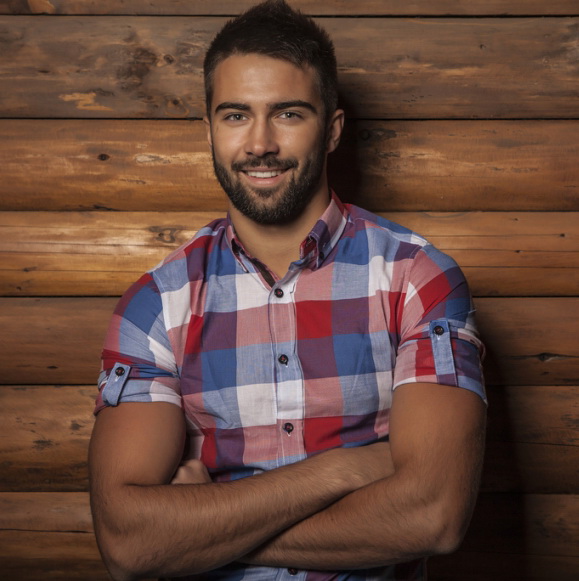 Hello, my name is James Longman.
I'm a writer and editor at AudioReputation. I disassembled my first portable AM/FM radio when I was only 8. At the age of 11, I burned the circuit board on my old boombox cassette player. I'm not going to explain how but it was reckless and stupid.
Since then, I have become much more careful around radios, boomboxes, and other audio devices (at least, I like to think so) but I have never lost the passion for audio equipment. Throughout 20 years of my professional career, I've been working for various audio equipment manufacturers and even started building speakers on my own in my little workshop.
I love the work we do here at AudioReputation. Testing, comparing, and evaluating all kinds of audio devices (speakers, soundbars, headphones, home theater systems, etc.) is something I truly enjoy. I try to be unbiased and give you my honest opinion on every piece of equipment I test. Still, you should take my reviews with a pinch of salt and always be just a little bit skeptical. The fact that I liked some speaker or soundbar doesn't mean that you are going to love it. If you have the opportunity, you should test it/hear it before buying it.