AudioReputation is reader-supported. When you buy through links on our site, we may earn an affiliate commission Learn More
Harman Kardon Onyx Studio 2 comes from a very popular Onyx Studio line of Bluetooth speakers made by Harman Kardon. The first version was released in 2014 and this is the second iteration of this beautiful speaker. You probably know that there are also Onyx Studio 3, Onyx Studio 4, and Onyx Studio 5.
Harman Kardon is, as you probably know, part of the same company as JBL, and they have obviously decided to target different types of customers. JBL is known for its rugged and waterproof outdoor Bluetooth speakers, while Harman Kardon makes more stylish, more elegant-looking speakers. Some Harman Kardon speakers are technically portable and can be used outdoors, but they all look a bit too refined and too sophisticated to be used outdoors. That's the case with the speaker we are about to review.
Recommended Reading : Review : Harman Kardon Onyx Studio 6
Harman Kardon Onyx Studio 2 is a very attractive, visually pleasing speaker. It's nicely built (but not rugged or waterproof), it features Bluetooth 3.0, it has a built-in rechargeable Li-ion battery and a built-in mic, and it delivers an impressive sonic performance. Onyx Studio 2 is, along with other versions of the Onyx Studio speakers, one of the best sounding Bluetooth speakers under $200 and it's also it's also very loud.
The most noticeable downsides are lack of IPX rating which makes it less suitable for outdoor use, lack of battery status indicator, and a relatively short playtime. You should also be aware that this is not a cheap Bluetooth speaker. The price usually varies between $150 and $250.
Attractive design
Portable/Built-in rechargeable battery
Built-in mic
Bluetooth connectivity with a multi-host feature
Great sound quality/punchy bass/very loud
Relatively short playtime (up to 5h at 50% volume)
Lack of battery status indicator
Lack of IPX rating/not rugged – not the best choice for outdoor use
If you are looking for the most beautiful portable Bluetooth speaker under $200 that sounds great, Harman Kardon Onyx Studio 2 should be on your shortlist. Even though it's battery-operated, this speaker is simply too sophisticated and too elegant to be used outdoors. It's more of an indoor speaker and if you need an outdoor Bluetooth speaker, you should be looking for more rugged and preferably IPX-certified Bluetooth speaker.
Official video – Harman Kardon Onyx Studio 2
What's in the box?
Onyx Studio 2 comes in a really nice-looking black and white box. Along with the speaker, you will get one power adapter with a power cable, quick start guide, and 1-year warranty. Everything is nicely packed and protected.
You won't get a carrying case and you have to buy it separately.
Specs
Harman Kardon Onyx Studio 2 Specifications
DIMENSIONS
Diameter
11.02 inches
Depth
6.34 inches
Weight
Approx. 4.5lb
DRIVERS
Woofers
3-inch x2
Tweeters
¾-inch x2
ENCLOSURE TYPE
Ported, 2 passive bass radiators
BATTERY
Type
Rechargeable, Li-ion
Capacity
2,600mAh
Playtime
Up to 5h (at 50% volume)
Recharge time
Approx. 5h
OTHER POWERING OPTIONS
DC input
CONNECTIONS
Bluetooth, AUX
BLUETOOTH DETAILS
Bluetooth version
3.0
Supported Bluetooth profiles
A2DP, AVRCP, HFP
NFC
No
Bluetooth range
33ft
Multi-host feature (aka social mode)
Yes (up to 2 devices connected simultaneously)
Daisy chaining
No
OTHER TECHNICAL DETAILS
Frequency response
N/A
Peak output power
60W
MAX SPL
95dB
Impedance
4Ω/speaker
ADDITIONAL FEATURES
Built-in microphone

Control panel

Micro USB port for firmware updates
Design
We know that beauty is in the eye of the beholder, but it's practically impossible not to like what you see. Harman Kardon really did a great job. The speaker is maybe a little bit bulky, but it's still very attractive. The speaker is available in two colors (black and white) and those bronze details (logos, passive bass radiator on the back side, and feet) contribute to the visual presentation and make it look even more elegant.
The front side is completely covered with a nice removable grille. The grille construction is made of hard plastic and covered with a thick cloth. Small Harman/Kardon logo is located in the middle of the grille and mic icon is at the bottom. When you remove the grille, you will see four drivers – two 3-inch woofers, two ¾inch tweeters (+ one passive bass radiator). The speaker looks equally attractive with and without the grille. The speaker is slightly angled backward in order to provide better and more effective sound dispersion.
Front panel with and without grille
On the back side, you will see a carrying handle at the top and bronze passive bass radiator in the middle. Input ports and two bronze feet are located at the bottom.
Rear panel – handle, passive bass radiator, inputs, bronze feet
The speaker features 3 input ports – power input, AUX input (which is the most noticeable upgrade compared to Onyx Studio 1), and a micro USB port for updates.
Input ports on the rear panel
The feet are rubberized in order to provide better stability and eliminate vibrations caused by powerful bass.
The feet are rubberized
The rim of the speaker is wrapped in rubber and on the top of the speaker, along the rim, there are 5 controls buttons – power button, 2 volume buttons, speakerphone button, and the Bluetooth button. Only power and Bluetooth buttons are backlit. It would be much better if all the buttons were backlit.
Top panel – Control buttons and a built-in microphone
Features
The speaker is nicely built and looks quite durable. It's mostly made of hard plastic and has some rubbery reinforcements along the rim. Unfortunately, it's not IPX-certified and it's not rugged so you might want to avoid outdoor use. This is more of a desktop speaker even though it's battery-operated.
As we have already said, the speaker features 4 drivers (2 woofers and 2 tweeters) and two passive bass radiators. The peak output power of the speaker is 60W (4x15W) and max SPL is rated at 95dB.
Harman Kardon Onyx Studio 2 features Bluetooth 3.0 with an advertised range of 33ft. We have expected some advanced features like NFC or daisy chaining since the price is quite high, but you won't get them. If you want to connect some none-Bluetooth device, you can use that 3.5mm port on the rear panel.
Bluetooth 3.0 with a 33ft range
On the other hand, the speaker supports the multi-host feature. Harman Kardon calls it social mode. It's possible to pair two Bluetooth-enabled devices simultaneously with the speaker.
Social mode – pair two devices simultaneously with the speaker
The built-in battery has the capacity of 2,600mAh and the manufacturer claims that you can get up to 5 hours of playtime per one charge (no info on the volume level). Recharge takes approx. 5 hours.
5 hours playtime at 50% volume
Onyx Studio 2 also has a built-in mic with noise and echo canceling technology for clearer calls.
There's no app that you can use to control the playback or adjust the EQ settings. You cannot use HK Connect app with this speaker.
Performance
Controls are very simple and easy to use. There are no multifunction buttons and you will master the controls in no time. We would like to mention two minor issues. First, there are no play/pause and track buttons and you will have to use your phone to control the playback. Second, only two buttons are backlit (power and Bluetooth) and others are not.
Simple and user-friendly control panel
Paring takes a few seconds and it's not complicated. Bluetooth range is pretty much standard. You will experience some signal loss at 30ft distance (if there are no obstacles).
Battery capacity is decent but the playtime is not. It's below industry standard. You will get 5 hours, but only at 40-50% volume. Increasing the volume will shorten the playtime. At 80-90% volume, you will get less than 3 hours. Some speakers with the same price tag (and some cheaper speakers) deliver much more than 5 hours at 50% volume. To be completely fair, not all of these speakers have 4 drivers and 2 passive bass radiators. Harman Kardon was more concentrated on the sound quality than on the playtime. It's almost like they designed it as a home speaker and then just added battery because there was some space left.
Noise-canceling built-in mic delivers above-average performance. It's not perfect, but your voice will be loud and clear on the other end. If there is too much ambient noise, the mic will pick up some of that noise and muffle your voice, but it will still be intelligible. This is a great speaker for your office. Answering/making conference calls will be much easier with Onyx Studio 2.
Sound Quality
Sound quality is, along with the design, the biggest highlight.
Harman Kardon installed 4 drivers, two passive subwoofers, and some nice crossovers inside this beautiful speaker, and did a great job tuning them.
The bass is punchy and well bodied. The bass response is quite surprising for the size of the speaker. Still, the bass is very controlled and not overpowering. It is present, even at low volumes.
Recommended Reading :

The midrange reproduction is very detailed and dynamic. Vocals are slightly elevated and very clear. Highs are sparkling and not at all harsh or intense.
The distortion kicks in at 90% volume and it could ruin the overall listening experience. The bass becomes a bit overwhelming and there is some sibilance in the treble.
The drivers are too close to each other and there is practically no stereo separation. Soundstage is also problematic (narrow) but that's the case with all Bluetooth speakers.
The speaker can be very loud for its size but you can find even louder speakers at this price point.
The Competition
---
Harman Kardon Onyx Studio 4
HK Onyx Studio 4 is the fourth iteration of the Onyx Studio speakers. Naturally, Studio 4 has more advanced features than Onyx Studio 2, but what's really surprising is that it is actually slightly cheaper than Onyx Studio 2. It's pretty clear that Onyx Studio 4 is our favorite.
They are very similar in terms of design and build quality. Onyx Studio 2 has those bronze details, while Onyx Studio 4 comes in all-black, all-white, and all-blue versions.
The number and the arrangement of drivers are also the same.
HK Onyx Studio 4 features Bluetooth 4.2 while Onyx Studio 2 features Bluetooth 3.0. Studio 4 can be wirelessly paired with up to 100 Studio 4 speakers while Studio 2 doesn't support daisy chaining. They both support the multi-host feature.
Onyx Studio 4 features slightly larger battery (3,000mAh compared to 2,600mAh) and deliver longer playtime (7 hours compared to 5 hours).
They deliver the same kind of nicely balanced sound.
---
Bose SoundLink Revolve
SoundLink Revolve is slightly cheaper than HK Onyx Studio 2, but the price is not going to be a decisive factor. Your decision depends more on your needs and intended purpose.
SoundLink Revolve is one of the rare speakers that could really compete with Onyx Studio speakers when it comes to design. SoundLink Revolve looks nice but we still like Onyx Studio 2 more.
SoundLink is made of aluminum and it's much sturdier and more rugged. It also features IPX4 rating and it's splash proof. If you need a nice-looking outdoor speaker, SoundLink Revolve is a better choice.
SoundLink Revolve also delivers longer playtime (12 hours compared to 5 hours).
When it comes to sound quality, Onyx Studio 2 is a clear winner. SoundLink Revolve simply sounds tiny compared to Studio 2.
SoundLink revolve comes with the Bose Connect app and it supports daisy chaining.
Both speakers have built-in microphones.
---
JBL Xtreme
JBL Xtreme is a great outdoor speaker. It doesn't look better than the Onyx Studio 2 – it's more sporty than elegant.
JBL Xtreme is much more rugged and it's IPX4-certified (splash proof). In our opinion, JBL Xtreme is a better choice than Bose SoundLink Revolve, but Bose speaker definitely looks better.
JBL Xtreme features a much larger/stronger battery than Onyx Studio 2 (10,000mAh compared to 2,600mAh) and delivers longer playtime (15 hours compared to 5 hours). JBL Xtreme also features 2 USB powebank ports for charging other devices.
JBL Xtreme features Bluetooth 4.1 and supports daisy chaining. It also comes with an app.
They can both be loud, but JBL Xtreme is bassier while Onyx Studio 2 delivers more balanced sound.
Both speakers have built-in microphones.
---
Comparison Table
Final Thoughts
Harman Kardon Onyx Studio 2 is a super-elegant and stylish portable Bluetooth speaker. The sound signature is very balanced with a powerful bass, dynamic mids, clear vocals, and sparkling highs. This is a great choice if you need a home speaker, but if you need an outdoor speaker, you should look elsewhere. Since all the Onyx Studio speakers are priced similarly, Onyx Studio 2 would not be our first choice. We would probably pick one of the upgraded version like Onyx Studio 4 or Onyx Studio 5, but Studio 2 is still a great speaker, especially if you care only about the sound quality. If you need an outdoor speaker, Onyx Studio 2 and other speakers from the Onyx Studio line are not the best choice.
Onyx Studio Speakers Compared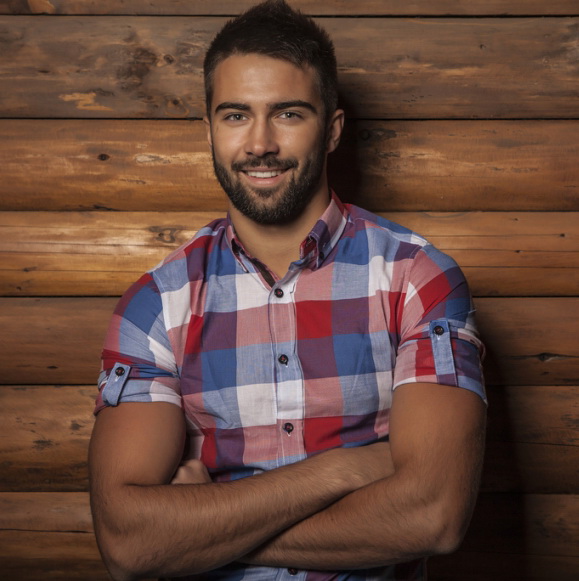 Hello, my name is James Longman.
I'm a writer and editor at AudioReputation. I disassembled my first portable AM/FM radio when I was only 8. At the age of 11, I burned the circuit board on my old boombox cassette player. I'm not going to explain how but it was reckless and stupid.
Since then, I have become much more careful around radios, boomboxes, and other audio devices (at least, I like to think so) but I have never lost the passion for audio equipment. Throughout 20 years of my professional career, I've been working for various audio equipment manufacturers and even started building speakers on my own in my little workshop.
I love the work we do here at AudioReputation. Testing, comparing, and evaluating all kinds of audio devices (speakers, soundbars, headphones, home theater systems, etc.) is something I truly enjoy. I try to be unbiased and give you my honest opinion on every piece of equipment I test. Still, you should take my reviews with a pinch of salt and always be just a little bit skeptical. The fact that I liked some speaker or soundbar doesn't mean that you are going to love it. If you have the opportunity, you should test it/hear it before buying it.