AudioReputation is reader-supported. When you buy through links on our site, we may earn an affiliate commission Learn More
Harman Kardon Onyx Studio 3 is the third out of five versions of a highly appreciated Onyx Studio line by Harman Kardon. Compared to the version 2, this one has a new Bluetooth version (Onyx Studio 2 had Bluetooth 3.0 while Onyx Studio 3 has Bluetooth 4.1) and all the other improvements are closely related to capabilities of Bluetooth 4.1 (daisy chaining and multi-host features). The regular price of this speaker is $450 but you can often find it on Amazon for $200 or less. Since you can also find Onyx Studio 4 and Onyx Studio 5 for less than $200, you should probably check out those speakers, too. The difference between the third and fourth version is minimal (upgraded battery), while the fifth version is the first one with a modified shape and a few more improvements.
Onyx Studio 3, just like all the other Onyx Studio speakers, is one of the best sounding Bluetooth speakers on the market. The manufacturer made all kinds of changes since the first version was released (Bluetooth upgrades, battery upgrades, additional features), but until the version 5, Harman Kardon has never changed the drivers and driver configuration. So, all the speakers starting from version 1 to version 4 have very similar, recognizable sound signature and deliver an incredible sound quality, very close to audiophile standards.
Recommended Reading : HK Onyx Studio 6 Review
Besides the sound quality, which is probably the greatest highlight, Onyx Studio 3 features unique, very elegant, and visually pleasing design. You can see that all the parts were carefully put together. This speaker also has a built-in battery and doesn't have to be plugged in all the time (can be used on the go). It features Bluetooth and AUX input so you can connect it to Bluetooth-enabled and non-Bluetooth devices. It can be paired with 3 devices simultaneously (multi-host) and it can be paired with another Onyx Studio 3 speaker (dual sound).
We don't recommend using Onyx Studio 3 outdoors. It is technically portable, but it looks too delicate for outdoor use. The playtime is probably the only thing we didn't like. 5 hours at 50% volume is simply too short for a $200 speaker, but if you are going to use it indoors only, you don't even have to care about the playtime.
Luxurious and refined design
Bluetooth connectivity + AUX input
Multi-host and dual sound features
Portable (built-in battery)
Built-in mic with noise canceling technology
Great audio performance close to audiophile standards
If you need a great sounding Bluetooth speaker for your home, Harman Kardon Onyx Studio 3 definitely deserves your attention. If you need a speaker that you can use outdoors, try something else, preferably something rugged and waterproof.
Official video – Harman Kardon Onyx Studio 3
What's in the box?
Like all the Onyx Studio speakers, Onyx Studio 3 comes in a simple but classy packaging. Inside the packaging, you will find your speaker, power cable with power adapter, quick start guide, safety sheet, and 1-year warranty.
None of the Onyx studio speakers come with a carrying case or any other additional equipment and you have to pay extra for all that equipment.
Specs
Harman Kardon Onyx Studio 3 Specifications
DIMENSIONS
Width
6.4in
Height
11in
Depth
10.2in
Weight
4.6lb
DRIVERS
Woofers
3-inch x2
Tweeters
¾-inch x2
ENCLOSURE TYPE
Sealed with 2 passive bass radiators
BATTERY
Type
Rechargeable, Li-ion
Capacity
2,600mAh
Playtime
Up to 5 hours (at 50% volume)
Recharge time
Approx. 5 hours
OTHER POWERING OPTIONS
DC input
CONNECTIONS
Bluetooth, AUX
BLUETOOTH DETAILS
Bluetooth version
4.1
Supported Bluetooth profiles
A2DP, AVRCP, HFP
NFC
No
Bluetooth range
33ft
Multi-host feature
Yes (up to 3 devices)
Daisy chaining
Yes (pair up to 2 speakers together)
OTHER TECHNICAL DETAILS
Frequency response
50Hz to 20,000Hz
Peak output power
60W (plugged in)/30W (battery mode)
MAX SPL
95dB
SNR ratio
80dB
ADDITIONAL FEATURES
Built-in mic

Control panel

Micro USB port (for updates)
Design
All the Onyx studio speakers, starting from Studio 1 to Studio 4, have a very similar, equally sophisticated and classy design. Compared to the previous (second) version, there are some minor cosmetic changes (different material for the grille, removed bronze details), but the design is still very unique and very familiar. The speaker is available in two colors (black and white), but there were also two limited editions – blue and purple. Purple version looks particularly interesting but it's really hard to find.
The front panel looks very simple yet very stylish. It's completely covered with a grille with the Harman Kardon logo in the center.
Front panel
On the back, you will see a carrying handle, silver passive bass radiator with the Harman Kardon logo, input ports, and two rubberized feet.
Rear panel
Panel with inputs looks basically the same on all the Onyx Studio speakers. The inputs may be arranged in a different order, but you will always see those three inputs – micro USB port, 3.5mm input, and power/charging port. The micro USB port is used for firmware updates only. You cannot use it for charging or for connecting your phone or mp3 player to the speaker.
Inputs
The control panel looks exactly the same as the control panel on Onyx Studio 2. It's located on the top. There are 5 control buttons. Volume buttons (+ and –) are in the center. The power button is on the right side, and the speakerphone and Bluetooth buttons are on the left. The power button and Bluetooth button are backlit.
Control buttons
Features
As we have previously mentioned, Bluetooth is the only thing that's upgraded compared to Onyx Studio 2. Harman Kardon went from Bluetooth 3.0 to Bluetooth 4.1 and this upgrade enabled a few more improvements. The Bluetooth range remained the same (33ft).
Bluetooth connectivity – Bluetooth 4.1 with 33ft range
Just like the previous Onyx Studio 2, Studio 3 support multi-host feature, but there's a small improvement here, too. You can pair 3 devices simultaneously with the speaker (with Onyx Studio 2, you were able to pair only 2 devices simultaneously).
Pair multiple devices (up to 3) with the speaker simultaneously
Another improvement is the ability to pair two Harman Kardon Onyx Studio 3 speakers together and get a louder sound. Bluetooth upgrade enabled this improvement, too. Unfortunately, you cannot pair multiple speakers together and you won't get stereo playback and better stereo separation. Only dual mode is available (both speakers play the same audio). If you really need those additional features, you should go for Onyx Studio 4.
Pair two speakers together for louder sound
Unfortunately, there's no app that you can use to control the playback and adjust EQ settings. Onyx Studio 4 is the first Onyx Studio speaker that comes with the HK Connect app, but the app is kind of crappy so you might be better off without this app.
We have really hoped that Harman Kardon is going to upgrade the battery, but sadly, Onyx Studio 2 and Onyx Studio 3 have the same 2,600mAh battery and deliver the same 5-hour playtime at 50% volume (less than 3h at 80%). Recharge takes 5 hours. Onyx Studio 4 has a slightly larger battery (3,000mAh and 7 hours of playtime), but that's still insufficient.
5 hours of continuous playback at 50% volume
Just like all the other Onyx Studio speakers, Onyx Studio 3 has a built-in mic with noise and echo canceling technology.
Performance
The control buttons are simple and intuitive. The buttons are very responsive and have a nice tactile feeling. It would be even better if all the buttons were illuminated so you can see them clearly in the dark. Speakerphone button can be used to play/pause the song, but there are no dedicated track buttons and you will have to use your phone to change the song.
Simple and intuitive controls
Pairing is a standard procedure and takes about 5 seconds (quick pairing through NFC feature is not supported). The Bluetooth range is close to advertised and we have no complaints regarding that. You can pair 3 devices with the speaker simultaneously (we have tried two) and take turns.
In order to pair two Onyx Studio 3 speakers together, you just have to pair one speaker with your device, turn on the other speaker, and press the Bluetooth button for 5sec on both speakers. Unfortunately, you won't be able to play the music in stereo mode. There is only dual sound mode.
Pairing two Onyx Studio 3 speakers together
The battery is the only feature we have to criticize. The playtime is pretty much the same as the playtime of Onyx Studio 2, and that's only 5 hours at 50% volume. You will really get those 5 hours so it's not falsely advertised, but 5 hours is not good enough for a speaker at this price point. Onyx Studio 4 and Studio 5 have slightly upgraded batteries, but we were praying for something much stronger. A new Onyx Studio speaker with 10,000mAh battery and 15-20 hours playtime would be an amazing speaker.
The mic offers almost flawless performance. Your voice will be loud and clear on the other end. It will muffle your voice a little bit in a noisy environment, but it's still better than most of the speakers under $200.
Sound Quality
The sound quality is the thing we loved the most about this speaker. Onyx Studio 3 follows the tradition of great sounding speakers from Onyx Studio series. This one is neither better nor worse than its predecessor (Studio 2) when it comes to sound quality. The number and the size of drivers (2 3-inch woofers, 2 0.75-inch tweeters, and 2 passive bass radiators) remained the same. The driver arrangement is also the same. After all, there's no need to change something that's already been highly praised.
Onyx Studio 3 can really pump some serious bass, but not the kind of bass that's boomy, distorted, or overwhelming. It's perfectly balanced, punchy, and controlled. Some sub-bass frequencies are not covered, but it would be unreasonable to expect that from a speaker of this size.
Recommended Reading :

Midrange reproduction is truly sweet. There's a lot of detail and dynamics in the midrange, and the vocals are perfectly clear.
The treble is almost sparkling. High frequencies will sometimes (when a treble-heavy music is played) sound a bit too intense, but most of the time the treble is clear and very pleasant.
As you probably know, you cannot expect a great separation from a Bluetooth speaker and this one is not an exception. You won't get better separation even if you pair two since there is only dual sound mode.
The Competition
There's a lot of competition when your limit is set at $200 and it all depends on what kind of speaker you need. If you want something as sophisticated and as good-sounding as Onyx Studio 3, the competition is much smaller, but you should definitely check out those upgraded versions. Studio 4 looks exactly the same but has Bluetooth 4.2 and a slightly larger battery. Here are 3 more interesting options.
---
Harman Kardon Onyx Studio 5
HK Onyx Studio 5 is the 5th version of the Onyx Studio speaker and it's the first one that doesn't look the same as others. The speaker is still circular but those legs were removed and the handle is located on the top (not at the back). In short, Harman Kardon tried to make the speaker more portable without destroying the overall visual impression. Both versions, Onyx Studio 3 and Onyx Studio 5 are similarly priced (under $200).
Onyx Studio 5 features upgraded battery (3,280mAh compared to 2,600mAh) and delivers longer playtime (8 hours compared to 5 hours).
HK Onyx Studio 5 features Bluetooth 4.2 but there are no other improvements. Both speakers support multi-host feature and they both support daisy chaining, but you won't be able to pair two Onyx Studio 5 speakers and play the music in stereo mode. Also, you won't be able to pair multiple Studio 5 speakers together.
Onyx Studio 5 also has a different sound signature since this is the first version with different drivers. Studio 5 delivers stronger bass, while Onyx 3 delivers more balanced and slightly louder sound.
---
Bose Soundlink Mini II
Soundlink Mini II, just like all the Bose products, looks really nice, but still not good enough to win the battle against Onyx Studio 3. They are within the same price range, but they are definitely not from the same league. Bose tends to put unrealistic price tags on their products, so it's maybe unfair to compare these two speakers, but we are going to do it anyway.
Soundlink Mini II is definitely more portable and more suitable for outdoor use. It looks a bit sturdier, but it's still not IPX-certified.
Soundlink Mini II delivers longer playtime. You will get up to 10 hours of playback per one charge.
The difference in sound quality between Soundlink Mini II and Onyx Studio 3 is huge. Soundlink Mini II sounds tiny and more mid-centric (that's expected from a mini Bluetooth speaker). Onyx Studio 3 delivers much fuller, richer, more detailed sound with much more bass. Soundlink Mini II delivers a decent amount of bass for its size but it's not comparable to Onyx Studio 3.
---
Marshall Kilburn
Marshall Kilburn is the largest portable Bluetooth speaker made by the famous guitar amp manufacturer. It features a very unique design inspired by the old-school Marshall guitar amps. It's as unique and as beautiful as Harman Kardon Onyx Studio 3 but in a different way.
Just like Onyx Studio 3, Kilburn is technically portable but looks too delicate to be used outdoors.
Marshall Kilburn features smaller battery (2,200mAh compared to 2,600mAh) but delivers much longer playtime (20 hours compared to 5 hours) due to lower power consumption.
Kilburn cannot be wirelessly paired with other Kilburn speakers and doesn't support the multi-host feature.
Kilburn features bass and treble knobs so you can adjust the sound to your liking.
Both speakers, Marshall Kilburn and Onyx Studio 3, deliver very pleasant and balanced sound, but Onyx Studio 3 is significantly louder and it delivers more detailed sound.
---
Comparison Table
Final Thoughts
Harman Kardon Onyx Studio 3 is an awesome speaker for indoor use and not so great for outdoor use. It looks very sophisticated, it's battery-operated, it features some nice additional Bluetooth-related features, and it also features a built-in mic. The most important thing is that it delivers great audio performance. It's definitely one of the best sounding Bluetooth speakers under $200. Since there are similarly priced upgraded versions of this speaker, Onyx Studio 3 would not be our first choice, but that doesn't mean that it's bad. One thing this speaker is not suitable for is outdoor use. Technically, this is an outdoor/portable Bluetooth speaker, but something waterproof and more rugged would be more appropriate for outdoor use.
Onyx Studio Speakers Compared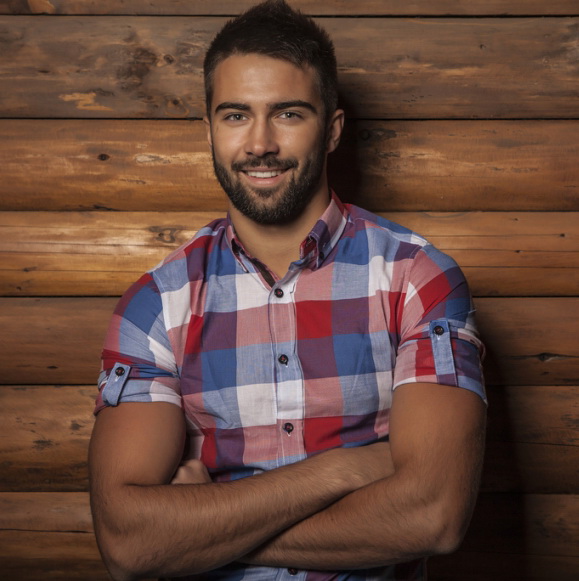 Hello, my name is James Longman.
I'm a writer and editor at AudioReputation. I disassembled my first portable AM/FM radio when I was only 8. At the age of 11, I burned the circuit board on my old boombox cassette player. I'm not going to explain how but it was reckless and stupid.
Since then, I have become much more careful around radios, boomboxes, and other audio devices (at least, I like to think so) but I have never lost the passion for audio equipment. Throughout 20 years of my professional career, I've been working for various audio equipment manufacturers and even started building speakers on my own in my little workshop.
I love the work we do here at AudioReputation. Testing, comparing, and evaluating all kinds of audio devices (speakers, soundbars, headphones, home theater systems, etc.) is something I truly enjoy. I try to be unbiased and give you my honest opinion on every piece of equipment I test. Still, you should take my reviews with a pinch of salt and always be just a little bit skeptical. The fact that I liked some speaker or soundbar doesn't mean that you are going to love it. If you have the opportunity, you should test it/hear it before buying it.