AudioReputation is reader-supported. When you buy through links on our site, we may earn an affiliate commission Learn More
Everyone who has ever owned a pair of wired headphones knows how many problems an audio cable can cause. Making it detachable is one of the effective ways to solve this common issue. If you stay with us and read our article about 6 best headphones with detachable cable in 2021, you'll find out why detachable cable is so beneficial and what are the best headphones with detachable cable.
Many will say that all cables break and that's unfortunately true. Although it would be best to completely eliminate cables from our lives not all people like Bluetooth sound. Some prefer the way wired headphones sound, while others prefer to use Bluetooth headphones that can also be used in wired mode (which is a great option if your battery dies), etc. Apparently, having a cable is very useful. The question is – what can we do to extend its life and the life of headphones themselves?
Building stronger and thicker cables is always a great solution. Another way is to produce more headphones and earbuds with detachable cables. When you have a pair of headphones with detachable cable, having a cable issue doesn't mean that you have to buy a new pair. If the cable gets pulled or damaged, you can simply replace it and keep using your good-old headphones. This way, your headphones will be protected and will last longer. And you'll also save a significant amount of money.
Best Headphones With Detachable Cable – Comparison Table
As there are numerous headphones with detachable cables out there, we wanted to help you and review some of the best models we could find. We tested many models that met our criteria in terms of sound and build quality, comfort, battery life, additional features, etc. Finally, we narrowed our selection down to the models reviewed below and created this list of 6 best headphones with detachable cable in 2021. We hope our honest reviews will help you find a perfect pair that will last for a long time.
The List of 6 Best Headphones with Detachable Cable in 2021
---
1. Best Overall: Audio-Technica ATH-M50x
ATH-M50x are one of the highest-rated wired headphones on the market and also one of the most popular Audio-Technica models. They are made mainly for professional use but, because of their fairly affordable price and heir impressive sound signature, they've become popular among all groups of users.
Things we like
The headphones don't have a very eye-catching or modern design but they look decent. They are available in black, gunmetal, and white colors. The headband is nicely padded and the cups are softly and thickly cushioned. Thanks to their foldability, M50x can be easily transported in their carrying bag.
Despite being mainly made from plastic and looking a bit cheap, ATH-50x seem to be quite durable. Most of the customers didn't have any durability-related complaints.
These may not be the prettiest headphones out there but their performance completely justifies their popularity and their price, which, by the way, isn't too high. In fact, the thing that saves you money is their detachable and replaceable cable with a twist-and-lock mechanism. What's even better is that you are getting three cables, not just one.
Speaking about sound quality, we have to say that ATH-M50x deliver rather neutral sound. The bass is present and very pleasant, the mids are well balanced, the vocals are clear and accurate, and the treble is quite engaging. The sound is very rich in detail, too.
Things we don't like
One of the major complaints about ATH-M50x is related to their design and non-existent control scheme. They have no built-in or inline controls. Also, they feature 38-ohm impedance, which means that you can hardly use them with a phone and without an amp. In addition, all the cables are very long, which makes the headphones less portable.
---
2. Most Comfortable: Bose QuietComfort 25
The next review on the list of 6 best headphones with detachable cable in 2021 is dedicated to a great pair of noise-canceling headphones – Bose QC 25. They're quite comfortable for closed-back headphones, they sound great, and they're perfect for commuters. They aren't cheap but we're sure that all Bose fans won't mind the price tag when it comes to a device like this.
Things we like
Bose QC 25 have a slick and simple design and they come in black and white colors. Despite being simple, they look very attractive thanks to their matte finish. The headphones have a thin, decently padded headband and thickly cushioned, spacious, and comfy cups.
The control scheme is very simple and quite intuitive and responsive. It allows you to power the headphones on and off, skip tracks, control the volume, and manage playback and calls.
In addition, the headphones are lightweight and rather comfortable. Those large cups should fit most users. You will feel almost no fatigue or pressure, even after long listening sessions. QC 25 are also completely foldable, easily storable, and very portable. They come with a carrying case, too.
In terms of build quality, we have no major concerns. The headphones are a bit plasticky but they seem durable. One of the things that will extend their life is the replaceable/detachable cable.
When it comes to sound quality, we believe this sound signature is adequate for the majority of users. It's quite neutral and nicely balanced, while the ANC feature works great and blocks out a large amount of ambient noise. In order to engage the ANC feature, you will need to take care of battery life. The headphones use one AAA battery that offers up to 32 hours of playtime. However, they can also be used without the battery (but you won't be able to turn the ANC on).
Things we don't like
On the negative side, Bose QC 25 don't feature Bluetooth. ANC is a great feature but, without the battery, the sound quality slightly decreases. Even though they isolate a great amount of noise, they also leak more sound than average, even at moderate volumes.
---
3. Best Design: Sony Noise Cancelling WHCH700N
Sony WHCH700N are Bluetooth noise-canceling headphones that can be used in wireless or wired modes. They're the improved redesigned version of the previous MDR-ZX77BN model with better customization options. They can be used with different music genres, for commuting, in offices, etc. but they aren't so great for sports.
Things we like
Sony WHCH700N are nicely designed full-size headphones with an effective control scheme. They come in dark gray and blue colors with a matte finish and slightly wider hinges and softer pads than their predecessor. All the controls are located on the bottom of the cups and are evenly distributed between them. Thanks to these buttons, you'll be able to control the playback, manage calls, adjust the volume, and skip tracks. Also, there's the power on/off button and the ANC button.
The headphones are nicely padded and cushioned, and their cups are quite large. Along with the lightweight construction, those paddings make them quite comfortable. The headphones have a bit loose fit, which additionally increases the comfort level but makes them basically unusable for sports. Despite the headband flexibility and the ability of the cups to rotate, the headphones aren't foldable, which makes them less portable.
WHCH700N support Bluetooth 4.1 with an impressive 180ft signal range. They also support NFC pairing. In addition, there's a 34-hour battery with a slightly extended recharge time (6.2 hours). The headphones come with a great app, which works with both iOS and Android, and enables you to control the ANC and playback. The greatest part of the app is the amazing equalizer that allows you to change the sound settings and adjust the performance to your taste.
Furthermore, the sound coming out of these cups is quite great. The sound profile is slightly V-shaped. The headphones are great for everyday use. They sound great with most music genres. The bass is present but it won't overpower the mids.
Things we don't like
Sony WHCH700N headphones feel a bit plasticky and flimsy. Besides the fact that they don't provide a fit tight enough for running or workouts, they also tend to leak a significant amount of sound. ANC works fine but it's far from the best on the market.
---
4. Best Deal: Philips Audio SHP9500
Philips Audio SHP9500 are affordable full-size headphones made for critical listening. They may not be as expensive as some others but they're worth every cent. They are comfortable, durable headphones with a very pleasant, nicely balanced sound. Since they're open-back headphones, it wouldn't be wise to use them outdoors.
Things we like
Philips SHP9500 headphones have quite a simple but also very effective and attractive design. They come in matte black color with a metal frame and Philips logo on the cups. The headband is adjustable, nicely padded and comfortable. The cups are spacious but their cushions seem a bit cheap in comparison to other headphone parts.
SHP9500 headphones weigh 0.65 pounds. Thanks to such a low weight and spacious comfortable cups, they fit most users without causing any pressure or fatigue.
Despite a slightly plasticky feel, the headphones seem to be very durable. The headband is reinforced with a metal frame, the headphones are sturdy and able to survive a few occasional drops. Also, their 9.84ft long cable is detachable, so it can be easily replaced if it breaks.
Apart from design, the thing that defines the purpose of these headphones is their sound. The lows, the mids, and the treble are very well balanced. The soundstage is wide thanks to the open-back design and the sound reproduction is very detailed. Everything about them says they're made for indoor use and for critical listening.
Things we don't like
Philips SHP9500 are wired monitoring headphones and you shouldn't expect anything else from them. They have no control buttons, they don't come with a case, and they aren't foldable or portable. In addition, they have a very long audio cable. Due to all these reasons, it would be very hard to use them outdoors.
Also, they don't provide a fit stable enough for running or working out in a gym, which means you won't be able to use them for sports.
In addition, we have to warn you that the cushions on the cups easily get worn out.
---
5. Best Earbuds with Detachable Cable: MEE Audio M6 PRO
MEE Audio M6 Pro is an improved version of the previous MEE M6 model. They come with a transparent casing (available in black, blue, clear, and red colors) and detachable audio cable. They are stable enough for workouts and they passively isolate a great amount of ambient noise, which makes them great for commuting. The price is very much affordable (priced under $50).
Things we like
M6 Pro earbuds have kept the design of M6 with some changes in terms of audio cable and casing appearance. They have a completely detachable audio cable and the casings are completely transparent, which makes them look rather interesting. Despite their affordable price, their design makes them stand out among other earbuds. The slightly angled casings fit better user's ears, while the cable is thicker than the M6 cable.
The earbuds have quite a basic but very responsive control scheme. It consists of several inline controls, which allow you to adjust the volume, control the playback, and skip tracks.
M6 Pro earbuds weigh 0.05 pounds. They come with comfortable ear tips, including foam ones, which make them very pleasant for wearing. In comparison to M6, these earbuds have a tighter fit and they're quite stable during workouts. In addition, M6 Pro are highly portable, especially because of their small zippered carrying case.
The earbuds are well-balanced and they sound good with most music genres. They may seem a bit sharp to some user's but most of them are really satisfied with the way M6 Pro sound. The earbuds are great for casual everyday listening.
Things we don't like
As we could expect, a pair of so cheap earbuds can't have many trendy features. There is no Bluetooth, mic, ANC, etc. All you get is a pair of basic, very durable earbuds with decent sound quality. Although they do sound good, we wouldn't recommend them for use in noisy environments. As they don't support ANC technology, you are stuck with passive noise isolation, which can't do such a good job in noisy streets, busses, etc.
---
6. Most Affordable Headphones with Detachable Cable: OneOdio A70
OneOdio A70 are inexpensive Bluetooth DJ headphones. They are very light, highly comfortable, and compatible with both wired and Bluetooth devices. The headphones have a pretty good battery, bass-enhanced sound signature, and they support Shareport technology that allows you to chain two pairs of these headphones and share the music with another person.
Things we like
A70 are quite attractive headphones. We love their thickly padded headband and spacious cups. The cup covers are inspired by the design of old vinyl records, which is the perfect look for a pair of DJ headphones. The headphones come in black, red, and silver versions.
The headband is adjustable, the cups can rotate and swivel, and the entire headphones are quite flexible, which makes them very comfortable. In addition, they are mostly made from plastic (with an exception of metal headband frame) and, subsequently, very light.
The headphones have their controls and ports located on the cups. On the left side, you'll find a 6.3mm input and a micro USB charging port, while the power and volume buttons are placed on the left side along with one 3.5mm AUX port and one LED indicator.
When it comes to features, we really appreciate dual audio inputs, dual connectivity, twist-and-lock cable mechanism, and Shareport technology. The headphones come with a dual-duty cable and feature separate 3.5mm and 6.3mm audio ports. This means you won't need to use any adapters in order to connect them to different devices. This also means that one pair of headphones can be simultaneously connected to two different devices.
Recommended Reading :

In terms of Bluetooth connectivity, A70 support Bluetooth 4.0 with a 33ft signal range. The pairing is simple and fast but the headphones don't support NFC or multipoint pairing. However, one of the most important features is the Bluetooth music sharing – streaming music from one Bluetooth-enabled device to one pair of headphones and daisy-chaining them with another pair of the same headphones using the dual-duty cable. That way, two people can listen to the same music at the same time.
Furthermore, there's the battery that offers up to 25 hours of playtime, while the recharging takes 2.5 hours.
OneOdio A70 have a V-shaped sound signature. The bass is emphasized, punchy, and powerful. However, it extends into the midrange and bleeds into the vocals, making them less clear. The treble is also elevated and slightly brighter.
Things we don't like
Apart from the bass-oriented sound and the distortion at high volumes, our biggest concern is related to the build quality. The headphones aren't extremely flimsy but they are quite plasticky so you'll have to take good care of them if you want them to last.
Also, they are bulky and the controls can't be used in wired mode.
---
That was our list of 6 best headphones with detachable cable in 2021. If some of your questions have remained unanswered, please check our FAQs section or leave us a comment below. We'll get to you as soon as possible.
---
FAQs
Q: What is a detachable cable?
A: Detachable cables are cables that have connectors on both ends. One end goes into your headphone cups/earpieces, while the other end is inserted in a source device. Some of them have a twist-and-lock mechanism, while the others feature an easy-pull-out system. Either way, they're very practical and beneficial in terms of headphone durability and replacement expenses.
Q: Are headphones with detachable cable more durable?
A: Considering the fact that, in case of a cable damage, you can replace only that part without purchasing new headphones, headphones with detachable cable can be considered more durable than regular wired models. However, a detachable cable can't extend the life of poorly built headphones (drivers, earpieces, headband, etc.).
Q: How to prevent headphone jack from breaking?
A: The best way to prevent headphone jack from breaking is to avoid wrapping the cable. As this is hardly possible, especially if you have to take your headphones with you, we recommend using a carrying case. Also, you should wrap the cable as neatly as possible and avoid simply throwing it in a backpack or pocket. That's a bad habit that shortens the life of the cable itself as well as the life of the connector(s).
Q: What are the best headphones with detachable cable in 2021?
A: Our list gathers 6 best headphones with detachable cable in 2021. We truly believe that some of them will intrigue you and meet all of your requirements. However, we can't really say which model is the best for you because that's something you should determine yourself based on your budget, lifestyle, needs, and taste.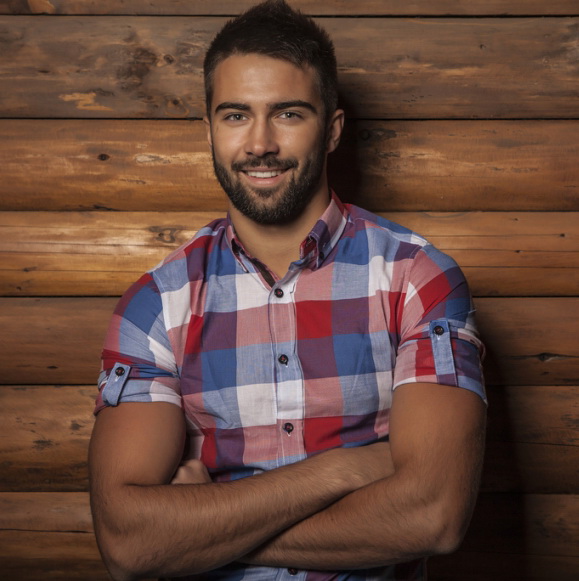 Hello, my name is James Longman.
I'm a writer and editor at AudioReputation. I disassembled my first portable AM/FM radio when I was only 8. At the age of 11, I burned the circuit board on my old boombox cassette player. I'm not going to explain how but it was reckless and stupid.
Since then, I have become much more careful around radios, boomboxes, and other audio devices (at least, I like to think so) but I have never lost the passion for audio equipment. Throughout 20 years of my professional career, I've been working for various audio equipment manufacturers and even started building speakers on my own in my little workshop.
I love the work we do here at AudioReputation. Testing, comparing, and evaluating all kinds of audio devices (speakers, soundbars, headphones, home theater systems, etc.) is something I truly enjoy. I try to be unbiased and give you my honest opinion on every piece of equipment I test. Still, you should take my reviews with a pinch of salt and always be just a little bit skeptical. The fact that I liked some speaker or soundbar doesn't mean that you are going to love it. If you have the opportunity, you should test it/hear it before buying it.