AudioReputation is reader-supported. When you buy through links on our site, we may earn an affiliate commission Learn More
Finding a great-sounding pair of true wireless earbuds with powerful bass, long-lasting battery, and reliable Bluetooth connection is not an easy task. Finding a pair of true wireless earbuds that are, at the same time, reasonably priced is a little bit harder but it's still not impossible. Helm Audio true wireless 5.0 headphones are one of the models that ticks all the boxes and it definitely deserves your attention. In this review, we will discuss the performance of Helm Audio TW5.0 earbuds, pinpoint their biggest strong points and weaknesses, and give you our opinion on whether you should buy them or not.
True wireless headphone/earbud market is one of the fastest-growing parts of the headphone market. Apple led the way with its AirPods and many headphone and earbud manufacturers followed. Today, every reputable headphone manufacturer has to offer at least a few models and you also have dozens of cheap generic models.
Helm Audio is one of the youngest players on the headphone market so it's not a shame if you haven't heard of it. After all, it was under our radar (undeservedly) for quite some time. The company was founded in 2017 by a team of experienced audio industry veterans. It all started as a Kickstarter campaign for Ember Blaze true wireless earbuds. Back then, the company was called Ember Audio but the name was changed to Helm Audio and the Ember Blaze true wireless earbuds became Helm Audio true wireless earbuds (this was the previous TW4.0 version). The upgraded version called Helm Audio TW5.0 earbuds will be the main subject of our review.
According to the manufacturer, Helm Audio true wireless 5.0 headphones represent a combination of audiophile-grade sound, excellent durability, wireless convenience, and ultimate comfort. Are all those claims true? Well, most of them are.
Helm Audio True wireless 5.0 headphones are exceptionally well-built. They may look a little bit bulky but they provide a stable fit and satisfying amount of comfort. Their Bluetooth connection is very good and the range is significantly longer than average. The battery life is quite impressive, too. For a pair of true wireless earbuds, the sound quality is surprisingly good. The bass is the biggest highlight – it's truly powerful.
When it comes to drawbacks, it's important to mention some comfort issues. Besides their bulkiness, there's also only one pair of in-ear hooks available and, since we don't all have the same ears, not all people will be happy with the fit and comfort. Also, we've had some issues with the smart control buttons. The buttons are perfectly responsive but mastering the volume and track controls can be quite tricky.
Affordable price

Stable and relatively comfortable fit

Reliable Bluetooth connection

Great Bluetooth range

Excellent battery life

AAC and aptX support

Decent noise isolation

Detailed sound reproduction with a powerful bass
The case is difficult to open

Certain comfort issues – bulky, only one pair of in-ear hooks

Tricky volume controls

The charging cable is not USB-C

No app
For the price, Helm Audio true wireless 5.0 headphones offer solid performance and quite an impressive set of features. Their Bluetooth connection is reliable, the Bluetooth range is very good, and the battery life is one of the longest on the market. The sound reproduction is rich and detailed. The biggest highlight is bass reproduction. They have their fair share of flaws and imperfections (bulky design, tricky volume controls) but they are still one of our favorite picks under $150.
What's in the box?
Helm Audio True Wireless 5.0 earbuds come in a tiny black box. Inside the box, you will find a plastic charging case with a transparent cover. The earbuds are tucked inside the charging case. You will also get a charging cable (micro USB, not USB-C), 3 pairs of silicone tips in XS, S, and L sizes (the fourth pair in M size is preinstalled), manual, and a warranty card.
Box contents
Specs
Helm Audio True Wireless 5.0 Specifications
DRIVER TYPE
Dynamic
BATTERY DETAILS
Type
Li-ion, rechargeable
Capacity
N/A
Playtime/Talk time
6-8 hours per cycle (up to 40h in total)
Recharge time
1.5h
CONNECTIONS
Bluetooth
BLUETOOTH DETAILS
Bluetooth version
Bluetooth 5.0
Supported Bluetooth profiles
aptX
NFC
No
Bluetooth range
Up to 60ft
OTHER TECHNICAL DETAILS
Frequency response
N/A
Impedance
16Ω
Sensitivity
88dB (+/-3dB)
WATERPROOF/WATER RESISTANT
IPX4 (splash-proof)
ADDITIONAL FEATURES
Carrying/charging case 

3 pair of silicone tips

Built-in mic

Smart button
Design
The earbuds are quite attractive. They may look a little bit bulky but that doesn't affect their stylish appearance. The earpieces have eye-catching diamond-textured shells. They are entirely made of hard plastic and have a single smart control button on each earbud. The inner side of the earbuds is coated with silicone. There's also a silicone in-ear hook that's supposed to improve the fit and stability. The earbuds are available in two colors – black and onyx (which is basically also black, only shinier).
Available in two finishes – black and onyx
Features
Helm Audio TW5.0 earbuds have quite an impressive set of features. Some of the biggest highlights are great build quality, Bluetooth 5.0 with an extended range, powerful battery (for a pair of true wireless earbuds), good noise isolation, and impressive bass.
Feature overview
The build quality is more than satisfying. The earpieces are compact and sturdy. The shells are made of hard plastic. The earbuds are IPX4 rated, which makes them perfect for sports activities and active lifestyle.
The nozzles and ear tips are ergonomically angled. Along with those silicone hooks, they should provide a stable and comfortable fit, perfect for long listening sessions.
Controls are fairly simple. You have one smart control button on each earbud and you can use it to control the playback and volume, answer calls, and activate Google Assistant or Siri.
The earbuds feature the latest Bluetooth 5.0. They don't support NFC pairing but they do feature support for aptX and AAC Bluetooth audio codecs. They will pair automatically with the last paired device but they don't support multipoint pairing. Thanks to the Helm Audio's HELIX Antenna, the Bluetooth range extends well beyond 60ft.
The battery life is one of the greatest things about Helm Audio TW5 earbuds. And we are talking about both – playtime per single charge and cumulative playtime. The earbuds will deliver up to 8h of continuous playback per one charge and the included case will deliver more than 30 additional hours. Cumulative playtime extends to 40h (at 45-50% volume). It takes 1.5 hours to charge the earbuds and less than 3h to charge the case. The case is charged via micro USB charging cable. Long battery life comes at a cost and the cost is that bulky appearance. The earbuds are just a little bit larger than average and that could be an issue for some people (especially, for people with small ears).
Performance
Overall, we were pretty happy with the performance. Bluetooth worked almost flawlessly. The range and battery were excellent. However, there are some issues and inconveniences we want to warn you about.
After you charge the case and the earbuds, you can take them out, pair them with each other, then pair them with your phone, and you're ready to go. The pairing procedure was completely painless and took less than 15sec. After the initial pairing, the earbuds are supposed to re-pair with your phone every time you take them out of the charging case. However, they don't reconnect every time.
Depending on the size of your ears, the level of comfort will be different. Finding the right pair of tips is easy but the bulkiness of the earpieces and those in-ear hooks could cause some discomfort, especially if you have small ears. In my case, finding a perfect seal and secure fit was a breeze, and I like to think that my ears are not too large.
The controls are fairly simple and responsive. You have one button on each earbud and you can tap either button to play/pause or answer calls. To activate voice assistant, you have to press either button for 1sec and to turn the earbuds off, you have to press it for 3sec.
Volume and track management controls are tricky. To increase the volume, you have to press the right button twice. To decrease the volume, you have to press it three times. To play the next track, you have to click the left button twice. To play the previous track, you have to press it three times.
Now, what's our problem with these control buttons? Usually, we are fans of real clickable buttons, especially when it comes to full-sized headphones and earbuds with in-line controls. However, touch-sensitive controls are maybe a smarter option in this case. You see, when it comes to true wireless earbuds, you can only place the control buttons on the faceplates. Whenever you push that button (or buttons), you are pushing the earbud deeper into your ear canal. That can be quite painful, especially when you have to press it two or three times quickly. That's our biggest issue with these controls. The buttons are large, easily reachable, and responsive which is all great, but it's simply too hard to adjust the volume or change the track.
We've had no issues with the Bluetooth connection or range. The unobstructed range was quite impressive (more than 100ft). When you walk out of range and walk back, the earbuds will reconnect – you don't have to pair them manually.
The battery life was pretty much on par with the advertised values. You will get up to 8h at 45-50% volume. The earbuds are pretty loud so you don't have to crank up the volume. The charging case can provide you with 5 additional charging cycles. The recharge doesn't take too long but replacing the micro USB port with a USB-C port would make the earbuds even better.
Helm Audio TW5 earbuds are not ANC headphones but they provide very good noise isolation. With the right pair of ear tips, the headphones will eliminate a great portion of ambient noise.
Dual built-in mics deliver decent performance. They are not as great as noise-canceling mics in some of the industry-leading earbuds, but they still allow clear communication in a quiet or moderately loud environment. The mics won't isolate wind or loud noises but they are still better than average. Another important upgrade, compared to the first Helm Audio TW4 version, is stereo audio for phone calls. The previous version had only mono audio.
Sound Quality
Just like the product description on the Helm Audio's webpage claims, Helm Audio TW5 headphones deliver exceptionally powerful bass. It's nicely textured, fast, and punchy. There's no doubt that these earbuds are best suited for contemporary music genres with a strong bass emphasis. So, if you are a fan of EDM, R&B or hip-hop, these will allow you to feel every beat. Most of the time, the bass is controlled and accurate but if the song is particularly bass-heavy, there will be some boominess and distortion.
The high end is just a little bit on a bright side but it's detailed and energetic. Most importantly, it never gets fatiguing or harsh.
The weakest link when it comes to sound reproduction is the midrange. Depending on the song, it can be sweet and detailed but, if the track is bass-heavy, some low mids will be muffled. Generally speaking, high mids and high-pitched vocals are more articulate than the low-pitched male vocals.
Recommended Reading :

Overall, Helm Audio True Wireless 5.0 headphones deliver a hint of hi-fi sound and are fun to listen to. Their biggest quality is the bass reproduction but they are not too bassy. The earbuds represent a perfect choice for workouts and on-the-go use. Not only because of the sound but also because of the stable fit and IPX4 rating. They are probably not the best choice for critical listening but after all, they are priced under $150. So, for the price, Helm Audio TW5.0 earbuds are great.
One important note – if you prefer a more balanced sound with more articulate low mids, you could try using some foam tips. In our experience, replacing those standard silicone tips with foam tips gives a different sound signature with a softer bass and better midrange reproduction.
The Competition
---
Powerbeats Pro
Powerbeats Pro true wireless earbuds are one of our favorite choices, especially when it comes to workouts. Their biggest downside, compared to Helm Audio TW5 .0 earbuds, is the price. You can practically buy two pairs of Helm Audio earbuds for the price of one Powerbeats Pro.
Powerbeats Pro earbuds deliver longer playtime per one charge (10h) but have shorter cumulative playtime (24h VS 40h). Powerbeats Pro earbuds have proximity sensors that enable auto play/pause feature. They also support fast charge (1.5h of playtime after 5mins of charging).
Both Powerbeats and Helm Audio TW5.0 are solidly built and feature IPX4 rating. Also, they both feature Bluetooth 5.0 and have extended Bluetooth range.
If you prefer a balanced sound with less bass and clearer mids, Powerbeats earbuds are a better option.
---
Samsung Galaxy Buds
Galaxy Buds offer the best performance when paired with the latest Samsung Galaxy phones, but are compatible with other Android phones and iPhones. They are practically priced the same as Helm Audio True Wireless 5.0 headphones.
Galaxy buds are not as sturdy as Helm Audio TW5 earbuds. Also, they are not stable enough for workouts and don't feature IPX4 water resistance rating (only IPX2).
Galaxy buds deliver similar playtime per one charge (7.5h) but are inferior when it comes to cumulative playtime (15h VS 40h).
Galaxy buds have an advantage when it comes to smart features. They come with the Galaxy Wearable app that allows you to play with EQ settings. Also, Galaxy buds support the feature called Ambient Aware that enables you to stay aware of the world around you.
If you are into bass, Helm Audio TW5 earbuds are the better choice. Galaxy buds are simply too light when it comes to bass.
---
1MORE True Wireless Headphones
1MORE true wireless headphones are basically priced the same as Helm Audio and have a similar set of features.
Both models feel solid but Helm Audio TW5.0 headphones have an official IPX4 water resistance rating while 1MORE headphones aren't IPX certified. Helm Audio headphones also provide a slightly better fit and stability for workouts.
Helm Audio true wireless headphones have slightly longer playtimes (6.5h VS 8h per one charge, 24h VS 40h cumulative). 1MORE headphones support fast charge (3h of playback after 15mins of charging) while Helm Audio headphones don't.
Both headphone models have similar sound signatures with a strong bass but 1MORE headphones have a little bit more balanced frequency response and cleaner mids.
---
Comparison Table
Final Thoughts
For a pair of true wireless earbuds under $150 (or under $100 if you get a nice discount), Helm Audio's true wireless 5.0 headphones are a steal. Their greatest advantages are solid build, very good fit and stability, impressive battery life, reliable wireless performance, and exciting sound signature with a powerful bass response.
There are a few drawbacks but most of them are common for all true wireless earbuds (like the bulkiness of the earpieces) but, unless you have really small or sensitive ears, none of these drawbacks will be a dealbreaker. Helm Audio TW5.0 earbuds are worth the price and deserve our honest recommendation.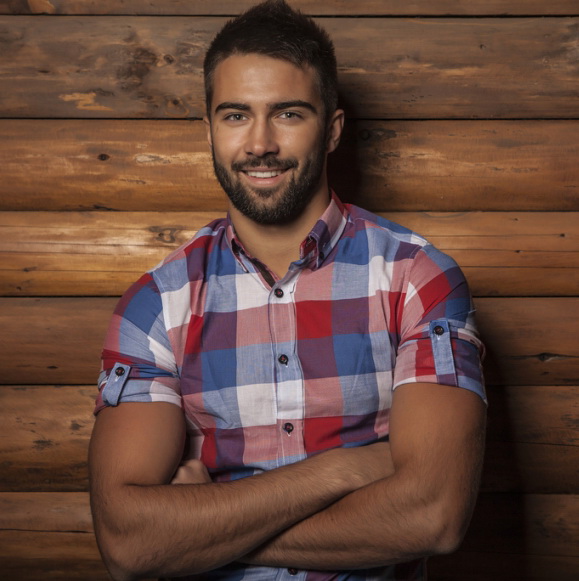 Hello, my name is James Longman.
I'm a writer and editor at AudioReputation. I disassembled my first portable AM/FM radio when I was only 8. At the age of 11, I burned the circuit board on my old boombox cassette player. I'm not going to explain how but it was reckless and stupid.
Since then, I have become much more careful around radios, boomboxes, and other audio devices (at least, I like to think so) but I have never lost the passion for audio equipment. Throughout 20 years of my professional career, I've been working for various audio equipment manufacturers and even started building speakers on my own in my little workshop.
I love the work we do here at AudioReputation. Testing, comparing, and evaluating all kinds of audio devices (speakers, soundbars, headphones, home theater systems, etc.) is something I truly enjoy. I try to be unbiased and give you my honest opinion on every piece of equipment I test. Still, you should take my reviews with a pinch of salt and always be just a little bit skeptical. The fact that I liked some speaker or soundbar doesn't mean that you are going to love it. If you have the opportunity, you should test it/hear it before buying it.