AudioReputation is reader-supported. When you buy through links on our site, we may earn an affiliate commission Learn More
HiFiMan HE-400i are planar magnetic headphones designed for critical or casual listening. Compared to other planar magnetic headphones on the market, these can be considered quite affordable, but they are most definitely not cheap. Still, if you want to experience planar magnetic technology and you are not prepared to splash more than $1000 on some high-end headphones, HiFiMan HE-400i planar magnetic headphones are a great entry-level option. They are not the cheapest choice but they offer great performance and great sound quality for the price.
There are only a few recognizable names on the planar magnetic headphone market. The most reputable ones are Oppo, AUDEZE, and of course, HiFiMan. The introduction of planar magnetic drivers started the revolution on the headphone market and brought us some new brands that could compete (in terms of performance and sound quality) with the most reputable headphone manufacturers like Sennheiser or Beyerdynamic. The only problem was the price. Planar magnetic headphones were simply too expensive. In order to reach a greater audience, they needed to make some cheaper (less premium) headphones, and as a result of that effort, you can now find a bunch of headphone models under $1000 or even under $500. HiFiMan HE-400i is one of those.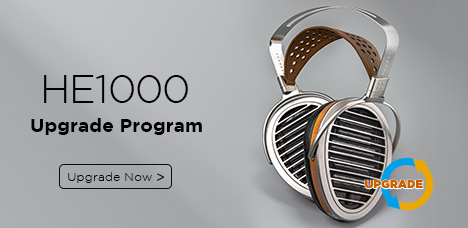 HE-400i planar magnetic headphones deliver very good performance for the price. They are currently priced under $200 (Christmas discount) but their regular price is almost $500. For $200 or less, these headphones are a great buy. They are nicely built, very comfortable (but still, kind of bulky), and deliver great sound quality. The greatest highlight when it comes to sound quality is the midrange reproduction. HE-400i headphones are perfect for all kinds of mid-centric and vocal-centric music genres. They are designed for indoor use, especially for critical listening. They can be used for gaming but they lack microphone. Also, they can be used as TV headphones or home theater headphones, but the fact that they are wired makes them inconvenient.
HE-400i headphones feature an open-ear design which improves the sound quality, widens the soundstage, and allows your ears to breathe, but there are some common flaws of that kind of design. Noise isolation is practically nonexistent and sound leakage is huge. These two design-related flaws along with their size and bulky design make them inconvenient (or inappropriate) for outdoor use.
If you need portable headphones or noise-canceling headphones, you should look elsewhere. If you need some affordable but great-sounding planar magnetic headphones, you should definitely try HiFiMan HE-400i. They are worth your attention.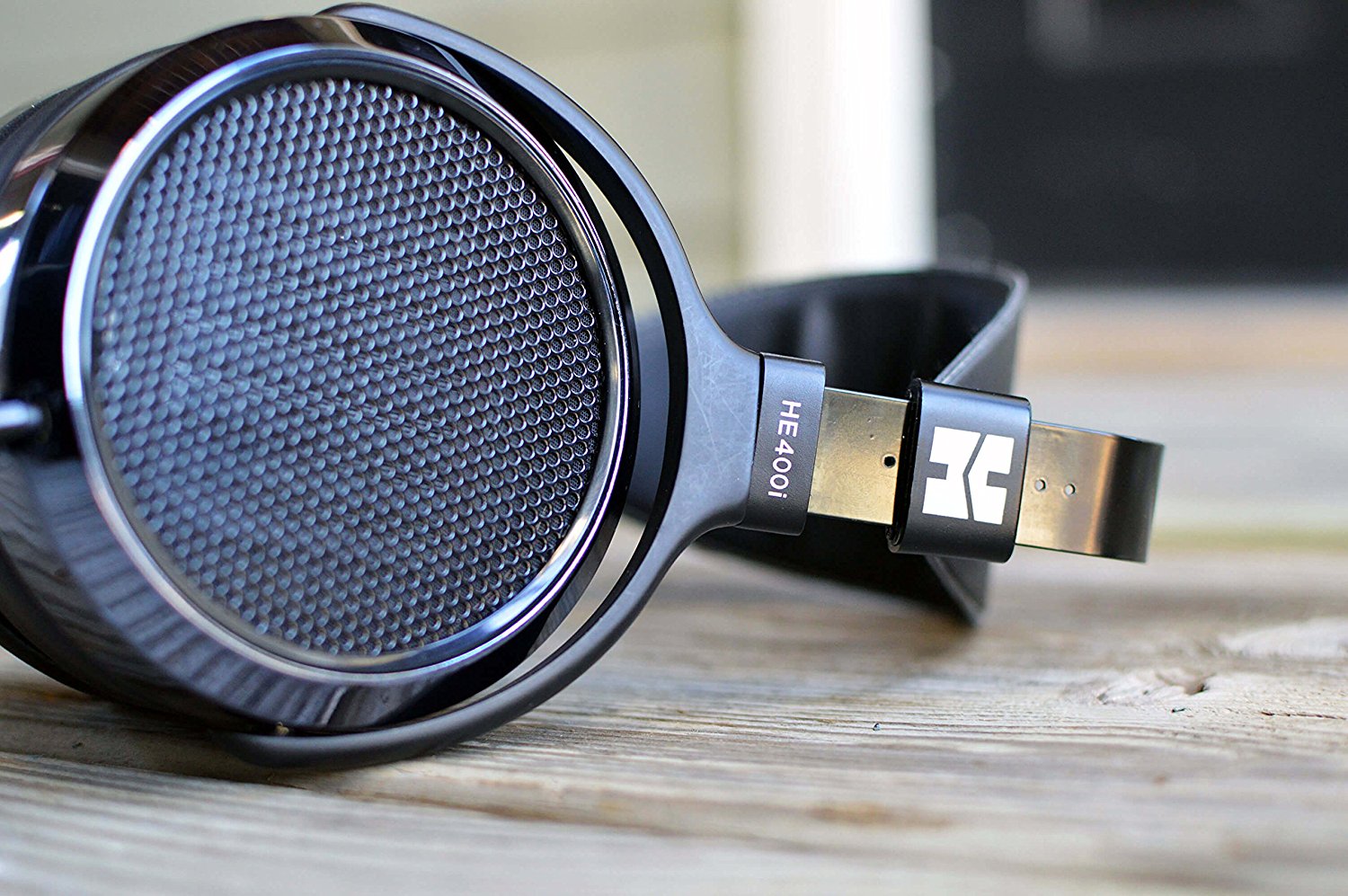 Very good sound quality/great for critical listening

Pretty good build quality

Very comfortable/perfect for long listening sessions

Detachable cable
Bulkier and heavier than regular headphones (but lighter than most planar magnetic headphones)

Poor noise isolation and great sound leakage due to open-back design
HiFiMan HE-400i are great-sounding planar magnetic headphones. They are designed for critical listening and indoor use. If you need something for use on the go, these are not the best choice. They can be driven by your smartphone, but you need an amplifier if you want the best possible performance. They are kind of bulky, they don't come with a carrying case, they leak a lot of sound and don't isolate ambient noise at all.
What's in the box?
The box looks really premium. The whole presentation is simple but interesting. Inside the box, you will find your headphones, 10ft-long detachable Y-shaped audio cable, ¼-inch adapter, user manual, and 1-year warranty. The first version of these headphones had proprietary cable with two 2.5mm audio jacks (one for each earcup) but the latest version comes with the standard 3.5mm jacks.
Carrying case is not included since these headphones are not meant to be portable. If you want to transport them, you should probably use that premium box or some large bag.
Box contents
Specs
HiFiMan HE-400i Specifications
DIMENSIONS
Weight
13.1oz
Cable length
1.5m/5ft
Earcup diameter
4in
TYPE
Planar magnetic, over-ear, open-back
MATERIAL
ABS polymer cups, aluminum headband
DRIVERS
Planar magnetic x2
CONNECTIONS
AUX inputs on both earcups
OTHER TECHNICAL DETAILS
Frequency response
20Hz to 35kHz
Sensitivity
93dB
Impedance
35Ω
ADDITIONAL FEATURES
Detachable cable

Swiveling earcups

Adjustable headband
Design
HiFiMan combined the old-school headband with stylish and elegant earcups. The headband is made of metal. It's not padded but it has a tension band that's supposed to reduce the pressure on top of your head. The headband is adjustable. The earcups are made of ABS and have a glossy finish. These are open-back full-size (over-ear) earcups and the diameter of the cups is 4 inches. On the bottom of each earcup, there's 3.5mm audio input.
The earpads are quite thick and look comfy. These are so-called hybrid earpads which means that fake leather and velour were used for the earpad finish. Most headphones on the market have either fake leather or velour earpads, but HiFiMan tried to combine these two materials and achieve greater comfort.
Hybrid earpads
The face of each earcup is covered with a black aluminum mesh.
The headphones are available in black color only.
Elegant design
Features
The first feature we are going to talk about are planar magnetic drivers. This is something you don't actually see (unless you try to take them apart) but makes these and other planar magnetic headphones special. Compared to widely used dynamic drivers, planar magnetic drivers have extended frequency response and lower distortion. They enable more accurate reproduction and deliver richer, more detailed, and fuller sound. The only problem with these drivers is the fact that they are large and heavy. That's why all the planar magnetic headphones are bulky and most of them are heavier than 1 pound. HiFiMan HE-400i are significantly lighter than other planar magnetic headphones, but they are still heavy (compared to regular headphones).
The headphone impedance is rated at 35Ω and the sensitivity is 93dB, so you can technically drive them with your iPhone, but you will get much better results (fuller and louder sound) if you use some headphone amplifier, preferably some HiFiMan amp like EF100, but you don't have to spend that much. You will get very good sonic performance even with a much cheaper amp like FiiO A5 or FiiO A3.
The build quality is on par with the price. There's a lot of metal, especially on the headband. The earcups are plastic but look durable. The earpads don't seem as durable as the rest of the headphones, but they are replaceable. You can order them from the HiFiMan web page.
The weakest parts are probably the hinges. They are made of plastic and look more fragile than the rest of the headphones. If you want stronger hinges, or if you break them, it's good to know that the headband is replaceable.
The cable is 10ft long and it's detachable. It has 3.5mm jacks on both ends. The cable is Y-shaped and there's one 3.5mm jack for each earcup. It's also quite thick and looks very durable. If you somehow manage to break it or if you lose it, you can order a new one from the manufacturer's web page, but it's quite expensive.
The audio cable is detachable
These headphones do not have a built-in mic or in-line controls. This is a minor issue, especially when you know that they are designed for indoor use and for critical listening, but we are used to those convenient additional features.
Performance
We don't have any major complaints regarding performance. It's pretty much on par with the price. In some aspects, these headphones are actually much better than other planar magnetic headphones. Comfort, for example. They are significantly lighter than other planar magnetic headphones which automatically makes them more comfortable. They don't put too much pressure on your head and on your ears and feel comfortable enough for long listening sessions. Their open-ear design allows ears to breathe so sweaty ears won't be a problem. Still, compared to regular open-ear headphones (those with dynamic drivers), HE-400i headphones allow less air to circulate and you will have to take them off eventually to give your ears some rest.
HE-400i headphones are more comfortable than other planar magnetic headphones
The headphones offer a decent amount of stability. They won't slip or fall off if you move a little bit but if you make a sudden move, they won't stay in place. They are not designed for sports and that kind of stability was expected.
The overall build quality is decent, but those plastic joints we've talked about are really problematic. It's good to know that you can replace the whole headband but it would be much better if the joints were made of metal.
Plastic joints are the weakest parts
Sound Quality
HE-400i headphones are not the best sounding planar magnetic headphones on the market but they definitely deliver great audio performance.
They are quite punchy but lack some serious depth that you can get with more expensive planar magnetic headphones. Sub-bass frequencies are not covered. Still, compared to regular headphones, the bass is quite impressive.
Recommended Reading :

The midrange reproduction is almost perfect and very balanced. There is practically nothing we would like to change about HE-400i when it comes to mids and vocals. They sound perfectly natural and very detailed.
Treble reproduction is problematic. High frequencies up to 6kHz sound natural, but frequencies between 6 and 10kHz are overemphasized and cause some noticeable sibilance, especially at high volumes.
Distortion is not an issue. The bass stays controlled even at high volumes, the midrange is perfect, but the sibilance really becomes noticeable at high volumes.
Soundstage is really wide and the imaging is very accurate.
Leakage and noise isolation are the biggest issues, but that's expected. Open-ear design causes huge sound leakage. It's very noticeable, even at moderate volumes. Noise isolation doesn't exist. These two things make HE-400i headphones absolutely inappropriate for commuting and outdoor use in general.
The Competition
If you are looking for a pair of great-sounding planar magnetic headphones under $1000, but you don't think HiFiMan HE-400i is the right choice for you, here are three more options.
---
Audeze EL-8 Titanium
Unlike HiFiMan HE-400i, Audeze EL-8 Titanium are closed-back over-ear planar magnetic headphones. They are more expensive and slightly easier to drive but you will still need an amplifier to get the best possible performance.
EL-8 Titanium headphones are heavier than HiFiMan HE-400i and have more metal parts. They look and feel sturdier than HE-400i but they are also less comfortable.
EL-8 Titanium headphones come with two detachable cables (proprietary cipher cable with in-line controls and mic and a regular audio cable with proprietary connections for the earcups). EL-8 Titanium cables are proprietary while HE-400i headphones have standard audio cable with 3.5mm connectors.
EL-8 Titanium headphones come with the Audeze app but you can use this app only in combination with the cipher cable which is designed for Apple devices.
Both headphones are designed for critical listening, but EL-8 Titanium can be used outdoors, too. Because of closed-back design, EL-8 Titanium headphones leak less sound and isolate noise better than HE-400i. They have extended bass and treble response. The bass is slightly deeper and punchier and the treble is less fatiguing. HE-400i headphones are better when it comes to midrange reproduction. All the vocals and lead instruments sound more natural and detailed. HE-400i headphones also provide wider soundstage and better imaging.
---
Monolith M1060
Monolith M1060 are one of the cheapest planar magnetic headphones on the market. They are currently priced under $300. Monolith M1060 are open-back headphones, just like HE-400i.
Both headphones have very similar headband design, but Monolith M1060 headphones have aluminum joints and look a little bit sturdier. On the other hand, they are slightly heavier and less comfortable than HE-400i.
Monolith headphones have 50Ω impedance and they are harder to drive. HE-400i definitely sound better when driven by a smartphone, but they both deliver much better performance when some headphone amp is used.
Both headphones come with a detachable audio cable.
Monolith M1060 headphones deliver impressive bass response and very clear highs. HE-400i headphones deliver more detailed and dynamic mids. Both headphone models offer wide soundstage and great imaging. They both leak a substantial amount of sound, but HE-400i leak a little bit more. Since both models are open-back, they don't isolate any ambient noise.
---
HiFiman HE-560
HiFiMan HE-560 is just an upgraded version of HE-400i. They basically look the same. The headbands are identical, as well as the earpads, and earcups. HE-560 earcups have wooden veneer finish while HE-400i have a glossy black finish. HE-560 headphones are more expensive.
They weigh the same and they both offer the same amount of comfort. The weakest parts on both headphones are those plastic joints connecting the earcups and the headband.
The only real difference between the two models is the sound signature. HE-560 headphones have extended bass response and more balanced bass without any emphasis in the mid-bass region. HE-560 also delivers extended and more balanced treble and the peak around 10kHz is not too big (it's bigger with HE-400i) which means that sibilance is less noticeable with HE-560 (but it's still there and you can hear it at high volumes). Both headphones deliver very pleasant and natural midrange.
---
Comparison Table
Final Thoughts
HiFiMan HE-400i is a great pair of planar magnetic headphones and you can hardly find anything better than these headphones for less than $200. They deliver great sonic performance, especially with mid-centric and vocal-centric music. The bass response is not as extended as with other planar magnetic headphones, so if you like deep and powerful bass, you may not be perfectly happy. HE-400i are lighter and more comfortable than other planar magnetic headphones. They can be driven by your phone, but if you want the best possible sound quality, you will have to use some headphone amp. They are not a good choice for commuting and outdoor use due to huge sound leakage and poor noise isolation.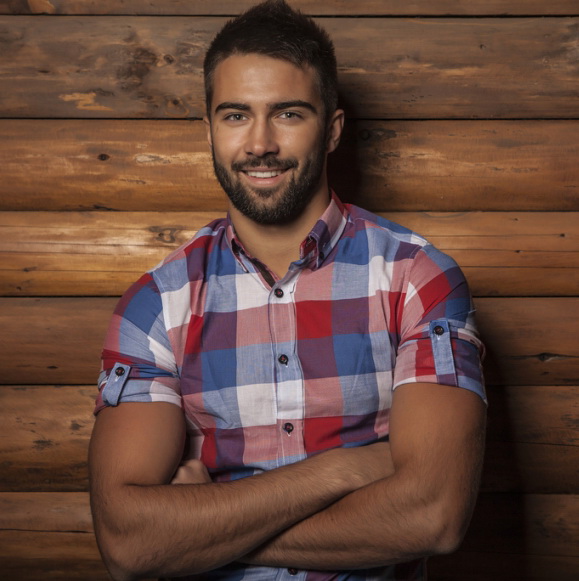 Hello, my name is James Longman.
I'm a writer and editor at AudioReputation. I disassembled my first portable AM/FM radio when I was only 8. At the age of 11, I burned the circuit board on my old boombox cassette player. I'm not going to explain how but it was reckless and stupid.
Since then, I have become much more careful around radios, boomboxes, and other audio devices (at least, I like to think so) but I have never lost the passion for audio equipment. Throughout 20 years of my professional career, I've been working for various audio equipment manufacturers and even started building speakers on my own in my little workshop.
I love the work we do here at AudioReputation. Testing, comparing, and evaluating all kinds of audio devices (speakers, soundbars, headphones, home theater systems, etc.) is something I truly enjoy. I try to be unbiased and give you my honest opinion on every piece of equipment I test. Still, you should take my reviews with a pinch of salt and always be just a little bit skeptical. The fact that I liked some speaker or soundbar doesn't mean that you are going to love it. If you have the opportunity, you should test it/hear it before buying it.