AudioReputation is reader-supported. When you buy through links on our site, we may earn an affiliate commission Learn More
The Apple AirPods have been one of the most popular earbuds in the last few years, thanks to their excellent design, convenience, and sound quality. However, fans of bass-heavy music genres such as modern pop and hip hop may want to increase the low-end response in their AirPods.
This article will show you how to increase bass on AirPods. There are multiple simple methods you can perform right now to make the low frequency stronger on your Apple earbuds.
Also Check: Airpods Won't Connect? Here's What You Do to Fix It!
How to Increase bass on your AirPods [4 Methods]
Here are some methods that you can follow if you wish to increase the bass on your AirPods:
Update Equalizer Settings

Use Silicone Earbud Tips for a Tighter Fit

Turn Off Active Noise Cancellation

Increase the Sound Quality of your Music

Use Third-Party Equalizer Apps
Methods to Increase Airpod Bass
As we will discuss below, there are different methods to increase the bass on your AirPods. Some of them are very simple, such as fine-tuning the equalizer settings on your phone. Others may require you to spend some money, such as buying silicone earbud tips, but the result will be excellent.
If you want to make your music better here are the '6 Best Spotify Equalizer Settings' for you.
1.

Update Equalizer Settings
This is one of the simplest methods you can do right now to improve your AirPods sound and adjust them to your taste.
How to Update Equalizer Settings – iTunes/Apple Music
If you're using Itunes or Apple Music on your iPhone and want to improve your bass response, there's a simple setting you can activate to do so.
Open your iPhone's Settings.

Scroll down until you find Music

Tap on EQ

Tap on Bass Booster
How to Update Equalizer Settings – Spotify
The app allows you to fine-tune the equalizer settings if you're using Spotify. You have control not only of the low frequencies but over other bands of the frequency spectrum, such as the mids and highs.
Go to your Spotify Settings

Tap on Playback

Scroll down and tap on Equalizer

Now, you can select a preset such as Bass Booster or adjust each band of the frequency spectrum to your taste. We recommend you increase the content in the 60Hz and 150Hz area.
2. Use Silicone Earbud Tips for a Tighter Fit
Bass frequencies travel easier by physical surfaces than by air, meaning that the tighter your AirPods fit in your ear canal, the best the bass response will be. If your earbuds have a loose fit, this will significantly impact their bass response.

Luckily, you can quickly solve this by buying a pair of silicone earbud tips specially designed for the Apple AirPods that will make them fit tighter in your ears. We recommend this one since it is priced at only $8.99 and comes with a set of 5 pairs.
Before buying these silicone tips, try to adjust the position of your AirPods in your ears. Sometimes this can make a world of difference when it comes to bass response.
3.

Turn Off Active Noise Cancellation
Active noise cancellation is a great feature of the Apple AirPods since it constantly listens to the noise around you and adjusts the sound so you can't hear it. However, this setting will often interfere with the low frequencies, so we advise you to turn it off if you want a better bass response in your AirPods.
4.

Increase the Sound Quality of your Music
Most streaming platforms allow you to update the sound quality of your music. While lower-quality playback will load faster on slower internet connections, it will impact the quality of your music, especially on the low and high end of the frequency spectrum.
The solution is always to choose the highest quality available on your streaming platform.
5. Use Third-Party Equalizer Apps
There are a few third-party equalizer apps that can be useful in increasing the bass on your AirPods. Here are some of the most popular:
Boom: Bass Booster & Equalizer (compatible with TIDAL, iTunes, Local Storage)
Equalizer+ HD Music (compatible with iTunes, Google Drive, and Dropbox)
Equalizer Pro + (Compatible with iTunes and Local Storage)
Equalizer – Volume Booster EQ (Compatible with iTunes and Dropbox)
Most of these apps are available both for iOS and Android. However, their compatibility with streaming apps is limited. The majority of equalizer apps are only compatible with iTunes and your smartphone's local storage.
To download these apps, simply search them on your smartphone's app store. You might have to give a few permissions for the app to access your music library.
How to Get More Bass Out of AirPods
1. Try Foam Ear Tips (for AirPods Pro)
As we mentioned before, a tight fit between the AirPods and your ear canal can greatly improve the bass performance of the device. This is because low frequencies travel better through physical means.
In the case of the AirPods Pro, you can try using foam ear tips. These ear tips are more malleable and will mold to the shape of your ears over time, providing a better fit.
The ear tips above are from Lanwow and they are made of memory foam. They're not that expensive as well and could be a cheap solution for lack of bass.
2. Clean your Earbuds (AirPods 1, 2, 3, Pro, Pro 2)
It is important to keep your AirPods clean if you want the best possible sound quality. Dust and debris might accumulate in the speaker hole of the earbuds, creating an unpleasant muffled sound.
The AirPods can be cleaned with cotton tips, but if you want to go a step further, you can buy a cleaner kit. This cleaner kit available on Amazon is inexpensive and portable.
How to Increase Bass While Streaming Music from Spotify
Spotify features its own equalizer, which can be found in the app settings. There, you can boost the low frequencies, more specifically the 60Hz and 150Hz area, to your liking. This is the only way to increase bass directly in the Spotify app.
Make sure to try different EQ settings so your music doesn't sound muffled or muddy. Alternatively, check if you're using the best possible quality (also found in settings). If not, set the quality to 320kbps.
Also Read: Best Equalizer Settings for Car.
Frequently Asked Questions
1.

Why is the Bass on my AirPods so Quiet?
There could be many reasons why the bass in your AirPods sounds less than ideal, including equalizer settings, an improper fit of the earbuds on your ear canal, and low-quality playback. We suggest you go through every step listed in our article to find the best solution for your particular use case.
2.

Why does my Bass Sound Distorted on AirPods?
Again, there could be many reasons why the bass playback is distorted on AirPods, but most of the time, the problem is a damaged driver.
3. Which AirPods Have the Best Bass?
The AirPods Max has the best bass since its drivers are larger than the earbuds version. The AirPods Pro comes in second place, with a great bass performance thanks to its in-ear design.
4. Can I Adjust the Bass on an Android Device?
Yes, you can use the native equalizer that is built-in into the Android system, the third-party apps we mentioned, or change the EQ settings directly in your favorite streaming app.
Also Read: 6 Best Cheap Bluetooth Speakers With Good Bass
Conclusion
As you can see, increasing the bass on the AirPods is easy, and you can do it right away by changing a few settings on iPhone's equalizer and checking if your AirPods fit tightly into your ear canal.
If you want your AirPods to fit better in your ears, we suggest buying a pair of silicone tips like these. Also, check if your streaming app uses the highest quality playback possible since low frequencies can get lost when using any quality lower than 320kbps.
Thank you for reading our article on how to increase bass on AirPods. Few free to contact us if you have any questions!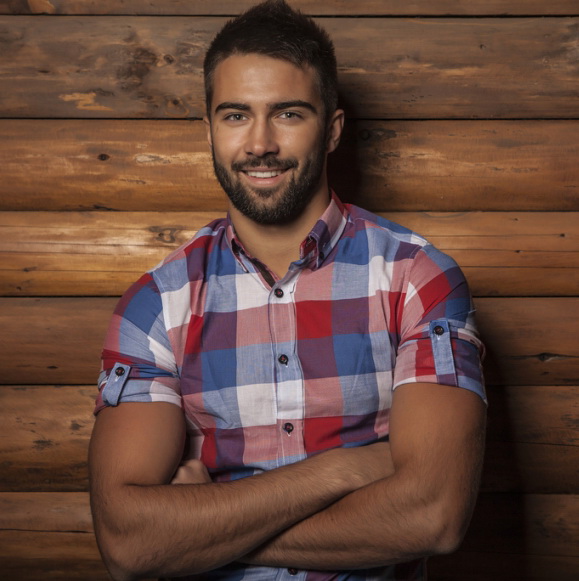 Hello, my name is James Longman.
I'm a writer and editor at AudioReputation. I disassembled my first portable AM/FM radio when I was only 8. At the age of 11, I burned the circuit board on my old boombox cassette player. I'm not going to explain how but it was reckless and stupid.
Since then, I have become much more careful around radios, boomboxes, and other audio devices (at least, I like to think so) but I have never lost the passion for audio equipment. Throughout 20 years of my professional career, I've been working for various audio equipment manufacturers and even started building speakers on my own in my little workshop.
I love the work we do here at AudioReputation. Testing, comparing, and evaluating all kinds of audio devices (speakers, soundbars, headphones, home theater systems, etc.) is something I truly enjoy. I try to be unbiased and give you my honest opinion on every piece of equipment I test. Still, you should take my reviews with a pinch of salt and always be just a little bit skeptical. The fact that I liked some speaker or soundbar doesn't mean that you are going to love it. If you have the opportunity, you should test it/hear it before buying it.