AudioReputation is reader-supported. When you buy through links on our site, we may earn an affiliate commission Learn More
Have you noticed that you're not getting the same user experience when your iPod is connected to your Mac and when your non-Apple mp3 player is connected to it? Numerous people all over the world have experienced this issue. The reason why this happens is actually quite simple – your mp3 player is not compatible with iTunes. When your iPod (or iPhone or iPad) is connected to your Mac (or Windows PC with iTunes installed), it is automatically recognized and synced with iTunes. However, when you connect a generic mp3 player or a player made by a manufacturer other than Apple, you may encounter a series of compatibility problems. iTunes may not even recognize your mp3 player. The truth is – there are no mp3 players, tablets, or smartphones (other than those made by Apple), that are fully compatible with iTunes. All the non-Apple devices require some workarounds and third-party software tools to sync with iTunes.
Today, we are here to discuss all those compatibility issues, help you find workarounds for some of the issues, and present to you a few mp3 players offering better compatibility and user experience than others. Let's start with the basics.
---
What is iTunes?
iTunes is a software that handles all your multimedia files (music, books, videos, etc.) on all your Apple devices (Mac, iPhone, iPod, iPad, Apple TV). iTunes is, at the same time, your media library, your media player, your device management utility, and radio broadcaster. It is also a client app that allows you to access the iTunes store and buy music, apps, movies, TV shows. When you connect an iPhone, iPod, or iPad to a Mac, your devices automatically appear in the iTunes sidebar and you can access it and save music, movies, books, and apps on the internal storage. That's what iTunes is all about. It's simple, intuitive, easy to use, and very user-friendly.
Note: Since the introduction of macOS Catalina (October 2019), iTunes is not a single piece of software anymore. It's been replaced with 4 separate apps – Apple Music, Apple Podcast, Apple TV, and Apple Books. Each of these apps now handles just one type of multimedia files (music, podcasts, TV shows/movies, and books). For syncing, backing up, and updating your iPhone/iPod/iPad, you have to use the fifth piece of software called Finder.
What is the Difference Between iPod And Other mp3 Players?
Both mp3 players and iPods are portable digital music players. Their purpose is pretty much the same. You can store different types of audio files (mp3, WAV, AAC, MIDI, WMA) onto them, and play those audio files on the go. They are a new generation of music players that replaced portable CD players and cassette players.
The biggest, and probably the most important difference between the iPod and other mp3 players, is in the interface used for the file transfer. The thing is much simpler with mp3 players (but only when connected to PCs running on Windows) – in most cases, to transfer the files from your local storage to an mp3 player, you just have to drag and drop those files. Some pricier mp3 players use their own proprietary software for the file transfer.
iPods require a piece of software we've already talked about – the iTunes. From the iTunes, you can drag and drop files, or you can sync your iTunes music/video/book library with your iPod so you don't have to do the transfer manually. Once you get used to the interface (this doesn't take long), it becomes quite convenient.
But what happens when you connect a non-Apple mp3 player to your Mac and want to sync your iTunes music library with that player? Let's find out.
What Does 'Compatible with iTunes' Actually Mean?
The term 'compatible with iTunes' may refer to two things. It may refer to the ability of an mp3 player or any other device to sync with iTunes or the ability of an mp3 player to play files purchased from the iTunes Store. Before we continue, here's a simple truth – non-Apple mp3 players are not fully compatible with iTunes. None of them will sync with iTunes automatically. However, some mp3 players may offer a certain level of compatibility with iTunes with a little help from third-party software tools. To be more specific, these tools will allow your mp3 player or some Android device to sync with iTunes. Unfortunately, since none of them are approved by Apple, they may not work with all devices. Some of the popular tools are Double-Twist Sync (syncs MTP Android devices with iTunes), iTunes Agent (syncs mp3 players with Windows version of iTunes), iTuneMyWalkman (syncs mp3 players with Mac version of iTunes), etc.
There is one thing you can do with any mp3 player – You can transfer files located on your Mac's internal storage (audio files that you bought and downloaded from the iTunes Store). If your mp3 player supports AAC (aka M4A), you can immediately transfer those files. If your mp3 player doesn't support AAC, you can use iTunes to convert those files to mp3 and then transfer them to your mp3 player.
One thing that none of the currently available mp3 players can do is playing older AAC files encrypted with Apple's proprietary DRM (Digital Rights Management) software called FairPlay. In 2009, Apple stopped encrypting songs purchased through the iTunes Store and made them DRM-free.
So, What Players Are Compatible with iTunes?
If we interpret the term compatible as capable of playing Apple's AAC files purchased through the iTunes Store, this our list of mp3 players compatible with iTunes. Every player on this list can play AAC files but none of them will sync automatically with iTunes.
---
iTunes Compatible MP3 Players
1. Best Budget – Mibao M500
---
2. Best Compact mp3 Player Under $50 – SanDisk SDMX30
---
3. Best mp3 Player Under $150 – HIFI WALKER H2
---
4. Best Under $250 – Sony NW-A45/B
---
5. Best Under $400 – FiiO M11
---
6. Best Under $800 – Astell&Kern AK300
---
7. Best Under $1,000 – iBasso DX220
---
8. Best Under $1,500 – Astell&Kern KANN Cube
---
9. Best Overall 1 – Astell&Kern A&Ultima SP1000M
---
10. Best Overall 2 – Sony NWWM1Z Signature Series
---
What Prevents Apple from Making iTunes Compatible with Non-Apple mp3 players?
The answer imposes itself – The only thing that prevents Apple from making iTunes fully compatible with non-Apple mp3 players is the profit. You may think that they would make more money if they make it compatible because more people would use iTunes and they would buy more songs, but that's not how Apple sees things. You see, most of Apple's income comes from selling the hardware (iPhones, MacBook, iPods, iPads). If they make iTunes compatible with players and phones made by other manufacturers, people may stop buying Apple's devices. And Apple wants you to buy its devices and stay you in its ecosystem. That's the main reason why Apple doesn't want to make iTunes compatible with mp3 players.
---
This concludes our article about mp3 players compatible with iTunes. If you want to find out more, go through our FAQs. If you need any advice or want to share your experience regarding iTunes/mp3 players compatibility, leave a comment below.
---
FAQs
Q: Can non-Apple mp3 players sync with iTunes?
A: The short answer is no. There are numerous third-party software tools that might help you synchronize your mp3 player with iTunes but none of them are approved by Apple and there is no guarantee they will work with your mp3 player.
Q: How do I transfer music from iTunes to an mp3 player?
A: If your player can play AAC files and your player is recognized as an external storage, you can just drag and drop files to your player's Music folder. If your player can't play AAC files, then you have to convert AAC files to mp3 first. If you have older DRM-protected AAC files, you won't be able to play those files on any mp3 player other than iPod.
Q: Are Sony mp3 players compatible with iTunes?
A: None of the currently available mp3 and digital audio players on the market have native support for iTunes. Many of them can play DRM-free AAC files purchased from iTunes Store, but they won't synchronize with iTunes automatically. You could try using some third-party software to sync them, but there's no 100% guarantee that it will work.
Q: What is the difference between an iPod and an mp3 player?
A: Both iPods and non-Apple mp3 players are basically the same kind of devices and have the same purpose. You can transfer music and audiobooks onto their internal or external storage and listen to those audio files on the go. The only difference is that the iPod uses iTunes for file management and transfer, while non-Apple mp3 players don't use iTunes and can't sync with iTunes.
Q: Are mp3 players worth buying?
A: You may think that mp3 players already lost the battle against smartphones but there are still some benefits that make mp3 players worth buying. The only purpose of an mp3 player is to play music, which allows manufacturers to install better hardware components, improve audio processing, and boost the sound quality. Also, having a separate unit for music playback will unload some burden from your smartphone and allow it to perform faster and smoother. Also, tiny mp3 players that you can attach to your clothing are much more convenient for workouts and jogging that large and hefty phones. So, yeah, mp3 players are still worth buying.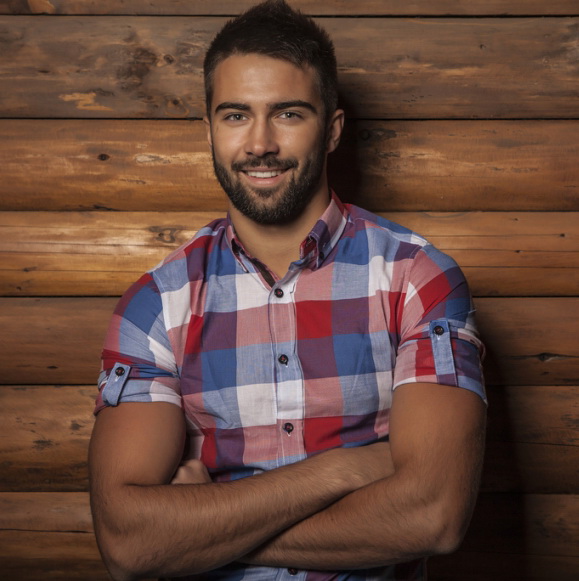 Hello, my name is James Longman.
I'm a writer and editor at AudioReputation. I disassembled my first portable AM/FM radio when I was only 8. At the age of 11, I burned the circuit board on my old boombox cassette player. I'm not going to explain how but it was reckless and stupid.
Since then, I have become much more careful around radios, boomboxes, and other audio devices (at least, I like to think so) but I have never lost the passion for audio equipment. Throughout 20 years of my professional career, I've been working for various audio equipment manufacturers and even started building speakers on my own in my little workshop.
I love the work we do here at AudioReputation. Testing, comparing, and evaluating all kinds of audio devices (speakers, soundbars, headphones, home theater systems, etc.) is something I truly enjoy. I try to be unbiased and give you my honest opinion on every piece of equipment I test. Still, you should take my reviews with a pinch of salt and always be just a little bit skeptical. The fact that I liked some speaker or soundbar doesn't mean that you are going to love it. If you have the opportunity, you should test it/hear it before buying it.