AudioReputation is reader-supported. When you buy through links on our site, we may earn an affiliate commission Learn More
If you're a fan of overwhelmingly loud music we have something interesting for you – a list of top 10 loudest headphones in 2023 that will blow you away.
If you do a small research, you'll find out that people who live in big cities are those who are constantly in pursuit of loud headphones. As these places are crowded and loud, it's not a surprise that people want to shut the noise out and replace it with some loud music. The louder the headphones, the quieter the noise.
However, listening to extremely loud music is not always the best solution. Loud music can also cause massive sound leakage as well as hearing damage. ANC technology can be quite useful in these situations. If you are just looking for a way to cancel the noise out, try ANC headphones. If you still want extremely loud headphones, keep reading.
What Makes Headphones Loud?
The answer to this question lies in headphone specs as there are a few characteristics that indicate the approximate loudness of a pair of headphones.
First, there's headphone sensitivity. It's expressed in decibels and, according to our experience, headphones are considered loud if their sensitivity is at least 100dB.
Also, we mustn't forget about the drivers. Their size and build are closely connected to sound quality and loudness. Usually, larger drivers enable the delivery of bigger and more powerful sound.
Top 10 Loudest Headphones – Comparison Table
Having in mind the most common users' needs, we have tested a large number of popular headphones and tried to find the loudest. After detailed research and testing, we've selected the best headphone models and created the following list of top 10 loudest headphones in 2023. Hopefully, the reviews below will help you find a device that meets your requirements.
The List of Top 10 Loudest Headphones in 2023
---
1. Best Battery Life: Audio-Technica ATH-M50xBT
The first review on our list is dedicated to one of the best headphone models produced by a famous audio company – Audio-Technica. Although the brand is associated with professional audio equipment, here we have a pair of trendy Bluetooth headphones.
Things we like
ATH-M50xBT may not be the prettiest headphones on the market but they look decent. They have kept the all-black design of their predecessors. The control buttons are on the right side (playback controls, volume controls, call management). There's also a small built-in mic, AUX port, USB charging port, and a touch-sensitive button that activates voice assistance.
The headphones are made from plastic but their sturdiness and metal reinforcements increase the overall durability. Also, they are one of the most comfortable headphones on the market. You won't be able to use them in the gym because they are not very stable but they are very spacious, breathable, and pleasant for everyday use.
In addition, M50xBT headphones have a very durable battery, which can last up to 37 hours. The recharge takes 5.5 hours. In case you run out of battery, make sure that the AUX cable is near, plug them in, and resume listening to music.
When it comes to Bluetooth connection, we must say that we were pleasantly surprised by the connection stability, even at a 100ft distance. The headphones support aptX, too.
Speaking about features, we have to mention the ATH Connect app. It works nicely with all operating systems and it allows you to monitor the battery life, find the headphones in case they get lost, or choose a Bluetooth codec.
Even if you're not amazed by the listed features, here's the most important part – sound quality. ATH-M50xBT deliver almost the same sound as its predecessor (ATH-M50x) with accurate mids and consistent treble. The lows, mids, and highs are perfectly balanced, and the amount of bass is just right.
Things we don't like
M50xBT headphones don't support those fancy advanced features such as ANC, multipoint, or NFC pairing. They don't have any equalizers and their mic needs some improvements.
---
2. Best Active Noise Canceling Technology: Sony NC WH1000XM3
Our next model is also made by an eminent audio company. This time it's Sony, a brand famous for its sound as well as design. We are presenting to you WH1000XM3, the model with amazing battery life, premium design, build quality, and flawless active noise cancellation technology.
Things we like
WH1000XM3 headphones are nicely designed full-size headphones with an elegant matte finish. They come in black and silver colors with slightly angled cups that can swivel and rotate. If you add foldability into the equation, you get a great pair of highly portable headphones.
Although they are mostly made from plastic, we are confident that these headphones will last because they are very flexible and durable. They aren't as comfortable as some other devices on this list but we really appreciate their thickly padded headband and cups.
As far as features are concerned, Sony WH1000XM3 are very simple to pair, connect, and use. They have very responsive touch-sensitive controls located on the right cup (volume controls, playback buttons, and call management). The control pad can be used to mute the music when you cover it with your hand. On the other side, you'll find a single button used to activate the so-called "aware" mode or voice assistant.
Moreover, the headphones support Bluetooth 4.2 and NFC. The battery offers up to 27 hours of playtime while the recharge takes up to 2.2 hours. It seems difficult to run out of a 27-hour battery but in case you do, you can simply plug in the included AUX cable and keep listening.
When it comes to sound quality, Sony WH1000XM3 headphones deliver an amazingly balanced sound with rich and powerful bass. For those who find it overwhelming, there's always the equalizer that gives you the opportunity to adjust the sound signature to your taste. Also, we have to mention the ANC feature that works like a charm. When combined with low leakage, these headphones become a perfect accessory for a wide range of activities performed in both noisy and quiet environments.
Things we don't like
We really can't find any deal-breaking disadvantages of Sony WH1000XM3 but we would really appreciate some improvements in the comfort and durability departments. Reinforcing the headband with metal would be a great upgrade.
---
3. Most Affordable: Sennheiser HD 4.40 BT
Sennheiser HD 4.40 BT is one of the cheaper Sennheiser Bluetooth headphone models. They won't provide premium experience but they are versatile enough for mixed usage. The headphones combine some great features and very pleasant sound that can be adjusted to your own taste.
Things we like
HD 4.40 BT headphones don't have a flashy design but, in our opinion, they look rather nice, especially because of the matte finish. They are available in black color only and are not too bulky. While the headband is not thickly padded, you will probably be more than satisfied with soft and thick cushions on the cups. The control scheme allows you the control the playback and volume, and make/answer calls.
The headphones weigh only 0.5 pounds, which, along with spacious and nicely-cushioned cups and a bit loose fit that doesn't apply much pressure on your head and ears, increases the overall comfort level. Despite their lightness and plastic build, HD 4.40 BT don't feel cheaply made. However, they could use some metal headband reinforcements.
HD 4.40 BT support Bluetooth 4.0 with more than 200ft range and fairly stable connection. In addition to Bluetooth, they also support NFC pairing. The battery is great and it provides up to 29 hours of playtime, while the recharging takes up to 2.5 hours. In case the charger isn't available, there's always the included AUX cable that allows you to use the headphones in wired mode.
The sound is quite good. The bass is rich, powerful, and extended, while the mids are nicely balanced with the lows and quite accurate. Treble lacks some detail but that doesn't affect the overall impression. The headphones sound great with a variety of genres.
Things we don't like
First, HD 4.40 headphones don't provide a very tight fit. They aren't extremely unstable but you certainly won't be able to use them for sports. Second, we noticed that the control buttons can be a bit unresponsive.
Also, there's the lack of ANC. If you need this feature, you should try the upgraded version – HD 4.50 BTNC.
---
4. Most Comfortable: Bose SoundLink II
Bose SoundLink II are perfect for mixed usage. They have a pleasant and well-balanced sound. They are light, comfortable, and easy to pair and use. They aren't cheap but they have a great ergonomic design and deliver good performance, which is a perfect combination.
Things we like
Bose SoundLink II look similar to some other Bose models such as SoundTrue II or QC 25. They all have that sleek and rather simple design and they all look good in all colors. SoundLink II are available in black and white.
Thanks to the nicely padded adjustable headband, lightweight design, and not too tight fit, the headphones are very comfortable. The cups are also nicely cushioned and quite soft. The headphones aren't foldable but the cups can rotate, which makes them easier to store in their carrying case.
The control scheme is very efficient and the buttons are responsive. They allow you to manage calls, play/pause music, skip tracks and control the volume.
When it comes to features, Bose SoundLink II support Bluetooth 4.0 with up to 96ft signal range. They also support NFC pairing and have the ability to be paired with two devices simultaneously. In addition, there's the Bose Connect app that works with both iOS and Android. The app allows you to connect, update, rename headphones, check the battery status, turn on/off the auto-timer, and control the playback with a simple in-app player.
We also mustn't forget the battery – it offers approximately 20 hours of playtime, while the headphones can be fully charged in less than 3 hours.
We have no major complaints when it comes to sound reproduction. The headphones deliver a lot of bass that somehow doesn't overpower the mids. The treble is good, dynamic, and consistent. The headphones respond well to different music genres.
Things we don't like
Despite being quite pricey, SoundLink II headphones don't support ANC technology and their passive noise isolation is rather poor. Also, there's a high latency issue that makes watching videos or TV quite annoying.
The headphones feel a bit plasticky for the price, too.
---
5. Best Price-Quality Ratio: Cowin SE7
Cowin is not a premium brand but the SE7 model is more high-end than many other headphone models on the market and we believe it deserves a place on our list of top 10 loudest headphones in 2023. Considering their affordable price, these headphones seem to have almost all the things that an average user needs: high comfort level, decent sound quality (although they show their best only when used for listening to bass-heavy music), fairly good active noise cancellation, and lower latency than many expensive Bluetooth headphones.
Things we like
Compared with some previous Cowin headphones, SE7 headphones have a more sophisticated design. They are available in black, white, dark green, gold, and red colors, and they have a shiny matte finish. They are also less bulky than some older models.
The control scheme is convenient and easy to use. It consists of small buttons placed on cup bottom that enable you to control the playback, manage calls, adjust volume, etc. There's also a separate switch used to activate the ANC feature.
In terms of comfort, SE7 achieved a great score. The adjustable headband and flexible cups are nicely padded, which additionally reduces the pressure on your ears and head. Thanks to the metal reinforcements on the headband, SE7 headphones seem rather durable and resistant to accidental drops.
Surprisingly, SE7 support Bluetooth 5.0 with approximately 169ft of signal range, which is significantly more than many premium headphone models. Also, their battery can provide up to 15 hours of playtime and you'll need a bit less than 3 hours to recharge it again. This should be enough for a whole day, even with the ANC on. If you run out of juice, you can simply plug in the audio cable. If the battery's not completely dead, you will also be able to use the ANC in wired mode.
When it comes to sound profile, we strongly recommend these headphones to all the fans of bass-heavy music. The lows are powerful but they also tend to put a shadow on the mids and make vocals and instruments somewhat muffled. This is why they aren't a perfect choice for people who prefer a more neutral sound signature.
Things we don't like
Apart from the sound that can be considered too bassy, we have to disappoint you and tell you that these headphones don't have an equalizer that you can use to adjust the sound to your taste.
Also, their ANC isn't perfect. It manages to block a decent amount of ambient noise but it's probably not enough for commuting or flying.
---
6. Best Design: Beats Studio 3
If you're looking for trendy bass headphones that look and sound good, Beats Studio 3 is one of our top recommendations. They are highly portable, they sound great with different music genres, especially with electronic and hip-hop music, and they have the adaptive noise cancellation feature. After all, you can't really go wrong with Beats, can you?
Things we like
Studio 3 headphones are available in gray, sand, midnight black, matte black, blue, red, crystal blue, white, and black-red color combinations. Each version looks equally amazing. Like all Beats models, these headphones are very popular among consumers because they offer a lot to active people. The control scheme is very discrete and the buttons are perfectly blended with the rest of the headphones. They allow you to manage playback and calls, adjust volume, and to control the noise cancellation.
Despite plastic build, Studio 3 headphones feel quite durable and sturdy. They're very light and foldable, which makes them highly portable. Also, they have an adjustable headband and nicely cushioned cups, which provide great comfort.
In terms of performance, these headphones have no flaws. They support Bluetooth 4.2 with more than 200ft of signal range and W1 performance-boosting chip. The battery lasts up to 23 hours and the recharge takes only 2 hours. There's also the fast-charging feature that provides over 2 hours of playtime after a 10-minute charge. In case you can't charge the battery and it's running low, you can always use the provided AUX cable and continue your listening in wired mode.
Let's now skip to the sound quality. Studio 3 have a recognizable Beats sound signature. It's nicely balanced with a slightly exposed bass that doesn't affect the mids and highs. As these headphones are made mostly for active people, the engaging sound perfectly corresponds to the device's purpose. It's exciting, joyful, and somewhat bassy.
Things we don't like
On the downside, Beats Studio 3 don't support multipoint and NFC pairing, which is rather disappointing at this price point.
---
7. Plantronics Backbeat Pro 2
Here we have Plantronics Backbeat Pro 2, a redesigned version of their predecessor – Backbeat Pro. They belong to the group of affordable headphones but that doesn't mean they're worse than the rest of the reviewed models. In fact, if you stay with us, you'll be quite pleased with what they have to offer.
Things we like
In comparison to the Pro version, Pro 2 headphones have larger redesigned cups and hinges. They are more oval and more flexible, while the hinges make them more stable and durable. The controls are evenly distributed between the right and left cups. On the right side, you'll see the multifunction button as well as AUX and USB ports. On the left side, there are play/pause button, volume rotating button, and the ANC switch.
Thanks to the metal reinforcements on the headband and hinges, Plantronics Backbeat Pro 2 are very durable. However, this doesn't prevent them from being quite breathable and comfortable, which is achieved by placing thick cushions on the spacious cups. Also, the cups swivel and rotate, which is great because they can easily adjust to different head and ear shapes and sizes.
Pro 2 headphones have quite a powerful battery that provides up to 24 hours of listening. The recharging takes approximately 2 hours. In case you run out of battery, bear in mind that these headphones can be used in both wired and wireless modes.
When it comes to sound, Backbeat Pro 2 headphones deliver a very pleasant sound. The mids and treble are nicely balanced, and the lows are powerful and emphasized, which makes the headphones great for bass-heavy music. In addition, Pro 2 support ANC that isolates a great amount of ambient noise.
Things we don't like
The headphones are somewhat bulky. They are definitely bulkier than average. Also, only the special edition of these headphones supports NFC pairing.
The bass can sometimes overwhelm the mids and treble, especially when bass-heavy music is being played.
---
8. Loudest Wired Headphones: Audio-Technica ATH-MSR7NC
We've decided to conclude our list of top 10 loudest headphones in 2023 with Audio-Technica ATH-MSR7NC headphones. Yes, we're that impressed by this brand. This time, we've opted for a wired model.
Things we like
ATH-MSR7NC headphones have that recognizable look that all the ATH models have. However, we can say that these are slightly different, more modern, and more solid. They have an adjustable thickly padded headband and nicely cushioned large circular cups, spacious enough for most ears. As you would guess, they come in black color only.
Despite being a bit bulkier than most ATH models from the M series, MSR7NC aren't too heavy and they don't put too much pressure on your head. On the contrary, they're quite spacious and comfortable.
MSR7NC have a fairly simple control scheme with responsive and easy-to-use buttons. Sadly, they lack volume controls, but you'll be able to control the playback, manage calls, and skip tracks. All the controls are built inside the inline remote on the cable.
Recommended Reading :

The headphones are quite sturdy and durable. Although they're made from plastic, they have their headband reinforced with metal frame, while the cables are thick and detachable.
We have to say a few words about the sound, too. MSR7NC are a pretty good choice for critical listening as they deliver a well-balanced sound. The bass is present but not overwhelming, the vocals are clear, and the instruments are distinguishable. The headphones feature ANC that can be used until you run out of battery. However, battery life is more than decent. The headphones can deliver up to 27 hours of playtime, while the recharge takes 2.5 hours. Once you run out of battery, you can keep listening to music in wired mode. You can even charge the battery at the same time.
Things we don't like
One of the most important disadvantages of ATH-MSR7NC is the fact that they're wired headphones.
Also, we would really love to see their ANC improved. The current ANC can't eliminate all the ambient noise, which is a deal-breaker for frequent flyers, commuters, etc.
---
9. Philips Fidelio X3 Wired Hi-Fi Headphones
The Philips Fidelio X3 wired Hi-Fi headphones are a part of the rejuvenated Fidelio sub-brand of Philips. These headphones are designed to offer a luxurious and comfortable listening experience to audiophiles who prefer open-backed headphones. With an aggressive price point, the Philips Fidelio X3 has gained immense popularity among music enthusiasts.
Things we like
The Philips Fidelio X3 headphones offer an expansive and detailed sound with hi-res audio, thanks to the 50mm full-range dynamic drivers. The headphones are designed for comfort and come with two lengthy cables, 2.5mm balanced or 3.5mm unbalanced jacks. They are made from tactile and luxurious materials and have ample proportions, making them highly comfortable to wear.
The circular earcups and two-tier headband are both large, and the pair of cables in the box are 3 meters long. Not just that, the headband is covered in sustainable Scottish leather from Muirhead, and the outer part of each earcup is finished with Kvadrat fabric. The earpads are pleasantly pliant memory foam, covered in a soft velvety material. Overall, the build quality is impressive.
The sound quality of the Fidelio X3 is big, organized, and detailed, with good expression of rhythms and dynamics. The headphones offer excellent value for money and are well-built, with next-to-no articulation in the frame.
Things we don't like
The Philips Fidelio X3 headphones could be clearer about lower-quality audio, which might disappoint some users. The headphones leak sound unapologetically, which can be a problem if you're listening to music in a shared space. The headphones are also quite big, which might make them uncomfortable for some users, especially during extended listening sessions.
---
10. Marshall Major IV Wireless
The Marshall Major IV is a versatile set of on-ear headphones with Bluetooth and wired connectivity. With its focus on comfort and no-fuss usage, this lightweight headphone prioritizes ease of use over customization. It features a vintage aesthetic with a polarizing look and can simultaneously share audio with another device.
Things we like
Its compact and lightweight design is a standout feature. Weighing just 165 grams, the Major IV is significantly lighter than comparable models, like the Sony WH-1000XM5, making it a perfect option for wireless on-the-go use. The ear cups are comfortable and well-padded, and the headband is uniformly padded without pressure points.
The ability to tether the included headphone cable from the Major IV headphones to a second set of headphones with a 3.5mm input is a unique feature that sets these headphones apart from others on the market.
On top of that, the single multi-function button on the underside of the right ear cup is an interesting alternative to the usual taps or dedicated function buttons, providing highly satisfying tactile feedback.
Things we don't like
The Major IV lacks active noise canceling, and there isn't on-ear detection either. The ear cups lack lateral adjustment, but they can move on a vertical plane. The unique control scheme is quite unusual and may take some time to get used to. Lastly, the Major IV doesn't come with a case or pouch, which is a bit disappointing.
---
This was our list of top 10 loudest headphones in 2023. Hopefully, we have answered at least some of your questions. In case something has left unsaid, please consult our FAQs section or leave us a comment.
---
What Should We Look for in Loud Headphones?
When searching for a new pair of headphones, there are several key factors to consider to find the best sound quality for your needs. Here are some of the most important features to look for:
1. Drivers
Drivers are responsible for converting electrical signals into sound pressure, which in turn creates the audio you hear. A larger driver size typically results in better sound quality, particularly when it comes to bass performance. So, make sure to pay attention to the driver size when making your selection.
2. Sensitivity and Sound Pressure Level
Sensitivity and SPL determine the maximum volume your headphones can reach. Measured in decibels, SPL is particularly important for individuals concerned about potential hearing damage. Most headphones offer an SPL of 85-120dB per milliwatt, so consider this range when making your decision.
3. Impedance
Impedance measures electrical resistance and influences the amount of power required to drive your headphones. To avoid performance issues, it's crucial to match the impedance of your headphones with the audio equipment you plan to use.
4. Frequency Response
The frequency response of your headphones indicates the range of audio frequencies they can reproduce. Measured in Hertz (Hz), most headphones have a 20-20,000Hz frequency response, which is similar to the human hearing range.
5. Total Harmonic Distortion
THD measures the level of distortion when using headphones at high volumes. Lower THD is always better, with most headphones boasting less than 1% THD. Keep this in mind when looking for loud headphones.
6. Noise Cancellation
Noise-canceling headphones are equipped with microphones and electronic chips that capture ambient noise and produce an inverse sound wave to cancel it out. While this feature is effective at reducing constant, low-frequency noise, it is less effective for mid-range frequencies and above.
7. Noise Isolation
Noise-isolating headphones physically block external sounds and are generally more effective at blocking all frequencies compared to noise-canceling headphones. In-ear headphones excel at noise isolation, but it's essential to find the right size of ear tips to ensure a tight seal and optimal performance.
FAQs
Q: Are wired headphones louder?
A: As you probably know, Bluetooth headphones have become unbelievably popular over the years and there're plenty of reasons for that. We must admit they're becoming better and their quality's getting closer to the quality of wired headphones. However, Bluetooth still can't replace the cables, which means that wired headphones have a better sound quality and are usually louder.
Q: What are the best loud headphones in 2023?
A: The answer to this question depends highly on subjective criteria such as the user's taste and needs. This is why we can't say which headphones will be the best for you. However, our list of top 10 loudest headphones in 2023 offers something for every taste and every budget. Just go through the list and find the model that meets your requirements.
Q: Is it safe to use loud headphones?
A: In some of our previous articles, we discussed whether headphones increase the risk of hearing loss. If you read it, you'll realize that continuous listening to extremely loud music can cause different kinds of hearing problems. However, if you shorten your listening sessions or use ANC headphones, you will significantly reduce the risk of experiencing hearing loss, tinnitus, etc.
Q: Is ANC really that important?
A: If it works properly, ANC can be extremely beneficial. It blocks most of the ambient noise out and prevents you from turning the volume up to achieve the same result. Increasing the volume isn't always effective and, in some cases, it can be very unpleasant. ANC technology, on the other hand, keeps you relaxed, undisturbed, and healthy.
Q: How loud is too loud?
A: Exposure to sounds at or above 85dB, especially for extended periods, can lead to hearing loss. The recommended safe exposure time for 85dB is up to eight hours daily. As sound intensity doubles with every 3dB increase, the safe exposure time decreases by half. For instance, the safe exposure time for 88dB is four hours. So, now you know, how loud is too loud for you.
Q: Can headphones be loud in Wireless mode?

A: Yes, headphones can be loud in wireless mode. The loudness of headphones depends on their maximum volume output, which you can adjust through the device they are connected to or the headphones themselves. Eventually, it's important to be mindful of listening levels to prevent hearing damage.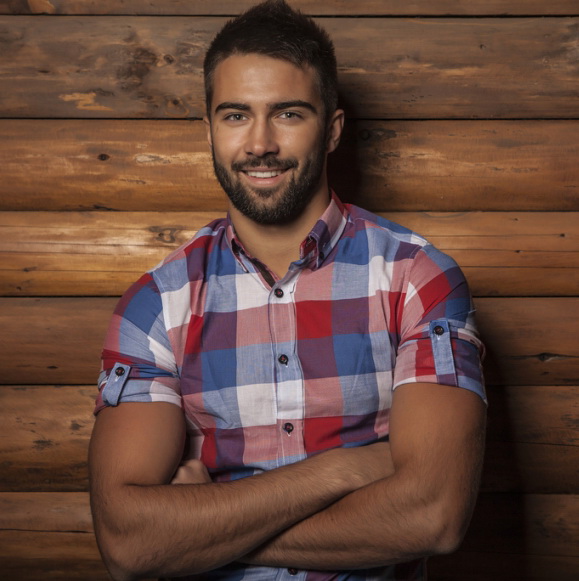 Hello, my name is James Longman.
I'm a writer and editor at AudioReputation. I disassembled my first portable AM/FM radio when I was only 8. At the age of 11, I burned the circuit board on my old boombox cassette player. I'm not going to explain how but it was reckless and stupid.
Since then, I have become much more careful around radios, boomboxes, and other audio devices (at least, I like to think so) but I have never lost the passion for audio equipment. Throughout 20 years of my professional career, I've been working for various audio equipment manufacturers and even started building speakers on my own in my little workshop.
I love the work we do here at AudioReputation. Testing, comparing, and evaluating all kinds of audio devices (speakers, soundbars, headphones, home theater systems, etc.) is something I truly enjoy. I try to be unbiased and give you my honest opinion on every piece of equipment I test. Still, you should take my reviews with a pinch of salt and always be just a little bit skeptical. The fact that I liked some speaker or soundbar doesn't mean that you are going to love it. If you have the opportunity, you should test it/hear it before buying it.