AudioReputation is reader-supported. When you buy through links on our site, we may earn an affiliate commission Learn More
Lumin is a Hong Kong-based audio manufacturer. It was founded only 8 years ago but it's already one of the fastest-growing high-end audio companies and it has already gained such an impressive reputation. In 2012, Lumin released the world's first DSD-compatible music streamer and it was a huge success. Since then, Lumin expanded its product range, but its main area of expertise are still network music players and, according to numerous positive reviews written by fellow audiophiles, Lumin is one of the best in the industry when it comes to music streamers. Today, we're taking a closer look at Lumin's X1 flagship network music player. Priced slightly under $14,000, X1 is supposed to be one of the most capable and best-performing streamers on the market. Let's see what's so special about it.

LUMIN's product range
X1 is primarily a streamer, but it's also a DAC and a digital preamp. It comes with the Lumin app, which is a very important part of this network player since you have to use it to set everything up and to control the streaming and all the advanced settings.
This magnificent streamer supports all the standard lossless and lossy audio formats you can think of (including ALAC, FLAC, WAV, AIFF, MP3, etc.). It also features support for PCM audio (up to 32bit/762kHz) and DSD audio format (up to DSD512). Finally, it can decode MQA files.
X1 supports a wide variety of streaming protocols including DLNA, UPnP, Airplay. It also features native support for Tidal, Tidal Hi-Res Masters MQA, Spotify Connect, TuneIn, QOBUZ. It is Roon-ready and it has multiroom capabilities (an update is required for multiroom).
The streamer has multiple inputs. It has a standard RJ45 Ethernet port and a special optical network connection (the first streamer in the world to have an SFP module slot). It also has a USB input, which is actually also an output (input for external HDDs and output for PCM 32bit/768kHz and DSD512). X1 also has a BNC SPDIF digital output
As far as the output stage is concerned, you have a pair of single-ended RCA outputs and a pair of balanced XLR outputs.
What makes X1 network music player so special is the internal infrastructure and all the internal components. The streamer has dual ES9038Pro Sabre DAC chips. We've heard those DAC chips in action a few months ago while reviewing Gryphon Ethos high-end CD player/DAC, and their performance was nothing short of magnificent. The chips operate in dual-mono fully balanced mode. Furthermore, X1 features a new Femto clock system running on FPGA chip and it has dual Lundahl LL7401 output transformers.
X1 has a separate power supply, connected to it via DC cable with 9-pin connectors. This power supply unit has separate analog and digital circuitries with low-noise regulators.
One thing Lumin X1 doesn't have is a built-in hard drive. Some people may consider that a disadvantage, but it all depends on the way you want to use it. If you're planning on using a NAS drive or if you already have an external drive, the lack of internal drive shouldn't be a problem. One additional option is to purchase a separate music server for Lumin network music players and use it as an external storage. This server is called L1 and is optimized to work with Lumin X1 and other network music players.
As far as performance is concerned, it is practically flawless. Lumin X1 network music player streams and renders music with impressive authority and accuracy. The sound is delivered smoothly, dynamically, almost effortlessly. Lumin X1 could easily be one of the best music streamers on the market (not only in its class), and it's definitely the best under $15,000.
Attractive minimalistic design

Impeccable build

Balanced and unbalanced audio outputs

Standard Ethernet RJ45 connection

Optical network connection (first in the world streamer with SFP port)

Bidirectional USB port (I/O)

Dual ES9038Pro Sabre DAC – supports 32bit/768kHz PCM and DSD512

Separate power supply unit for lower noise

Supports up-sampling (up to 384kHz PCM and DSD128)

Compatible with the most common lossless and lossy audio files

Capable of decoding MQA

Native support for various streaming protocols and services

Confident and authoritative performance – X1 is the best-sounding streamer in its class
Lacks internal drive (you can buy

Lumin's L1 music server

separately)

Very expensive (approx. $14,000)
If you're looking for a top-of-the-line music streamer, Lumin X1 should be on your shortlist. Don't be skeptical because the brand is young and doesn't have the same kind of tradition and history as some other high-end manufacturers. Lumin is very much on par with brands like Linn, Aurender, Naim, etc.
Lumin X1 is arguably the best-sounding and most capable network music player under $15,000. It does everything you would expect an audiophile-grade streamer/DAC to do and it does it with style and authority.
What's in the box?
Inside a very simple yet premium-looking box, you will find your main unit, separate PSU, AC power cable, DC power cable with 9-pin connectors (for connecting the PSU to the main unit), some booklets and instructions, and a warranty card. All the components are neatly packed and protected with large pieces of foam.
Specs
Lumin X1 Specifications
LUMIN DIMENSIONS
Width
13.8in/350mm
Height 
13.6in/345mm
Depth
2.4in/60mm
Weight
17.6lbs/8kg
PSU DIMENSIONS
Width
4.2in/106mm
Height 
13.1in/334mm
Depth
2.4in/60mm
Weight
8.8lbs/4kg
AUDIO OUTPUTS
Balanced XLR (L/R)

Unbalanced RCA (L/R)
WIRELESS
Ethernet RJ45

Optical network 1000Base-T Gigabit Ethernet
DIGITAL OUTPUTS
USB x1

BNC SPDIF x1
SUPPORTED AUDIO FORMATS
PCM (up to 32bit/768kHz)

FLAC

ALAC

AIFF

WAV

DSD (up to DSD512), DSF, DIFF, DoP

MP3, AAC, MQA
UPSAMPLING
Up to DSD128 or up to PCM384kHz
SUPPORTED STREAMING PROTOCOLS  and SERVICES
UPnP

ROON

Airplay

Spotify Connect

Tidal 

Tidal Hi-Res Masters MQA

QOBUZ

TuneIn
ADDITIONAL FEATURES
Multiroom capabilities 

LUMIN app

Leedh Processing digital volume control
Design
Lumin X1 is a surprisingly slim and simple-looking device. The manufacturer adopted a minimalistic approach but the build quality and the whole appearance scream style and high-quality. On the front panel, right in the middle, there's a recessed display (3.25x1in) and the Lumin logo. The display is monochromatic and gives you only the basic info – song name, artist, file type, song duration. The chassis is made of aluminum and is available in two finishes – raw brushed aluminum and black anodized brushed aluminum.
Available in two versions (with matching power supply units)
The rear panel houses all the inputs and outputs. The panel is recessed by almost 2.5in which, combined with a super-slim chassis, makes it hard to connect or disconnect XLR cables. As you can see from the image below, the connection layout is pretty straightforward so you shouldn't be having problems connecting your equipment.
Rear panel
The power supply unit is separate and matches the design and finish of the main unit. It looks equally simple and attractive. On the front, you have just the Lumin logo and a power indicator. On the back, there's an AC input, power switch, and a DC power output.
Separate power supply unit
Once you unbox the X1, you will notice that the main unit doesn't have any controls on it (no volume dial, no buttons of any kind) and that it doesn't come with a remote, but don't worry. Everything you need to set it up and use is the Lumin app. You can download it from the AppStore or Google Play Store.
Features
Lumin X1 network music player is packed with quite a few high-end components. The internal infrastructure is built around dual ES9038Pro SABRE DAC chips with an advertised dynamic range of 140dBs. Furthermore, you have the Femto Clock running on FPGA chipset. Thanks to these state-of-the-art components, Lumin X1 can handle very high sampling rates (up to PCM 32bit/768kHz) and it can also handle DSD512. The X1's configuration is fully balanced – it has not only balanced circuit endings but also Lundahl LL7401 balancing transformers. Aside from balanced outputs, Lumin X1 has a pair of single-ended audio outputs.
When it comes to network connections, there are two options – a standard RJ45 Ethernet port and an SFP port for optical network. This gives you more freedom as you can connect a local NAS directly to the X1 and keep the benefits of Ethernet connectivity. The main advantage of the SFP port is a much lower noise compared to the more common RJ45 Ethernet port. Lumin X1 is, as far as we know, the first streamer with an optical network connection.
If you want to use the X1 as a streamer only and connect it to a separate DAC unit, you have two options – USB output (with DSD512 support) or BNC SPDIF coaxial digital OUT.
Another very important thing about X1 is a separate power supply unit. It has a solid aluminum housing and looks quite robust. Inside, you have a dual-toroidal transformer, separate analog/digital circuitries, and a low-noise regulator. The main reason for separating the power supply is to eliminate digital noise. The same unit can be used with other Lumin streamers (A1, S1, T1).
X1 doesn't have built-in storage, but you can connect an external drive or a USB thumb to it and play the music from it.
A very important part of the whole Lumin streaming experience is the Lumin app. The app allows you to set up the network and UPnP, adjust various settings, and finally, stream music from all kinds of sources. The app has a very intuitive interface and works flawlessly with Lumin network players,
Lumin X1 features native support for a number of streaming protocols and services. It is Roon-ready, it supports UPnP, Airplay, Spotify Connect, TIDAL, QOBUZ, TuneIn, etc.
Setup and Performance
As mentioned previously, to set up and operate this streamer, you need the Lumin app. Once you connect all the equipment, you have to use your smartphone/tablet to connect X1 to your network and make everything work. You can use either of two available ports, but it's recommended to use the optical one if that option is available to you.
For the purposes of our review, we've had Lumin X1 connected directly (via balanced outputs) to a pair of GOLDMUND TELOS 1000 NEXTGEN mono-blocks driving a pair of Paradigm Persona 5F loudspeakers. Also, we've tried to override the built-in DAC and connect an external DAC and preamp (GOLDMUND MIMESIS 20H NEXTGEN + MIMESIS 37S NEXTGEN). In both cases, we've got pretty similar audiophile-grade performance.
Within the app, you can adjust a bunch of basic and advanced settings. One of the most interesting things is the option to choose between fixed gain output (using the volume control on a preamp) and using the X1's digital volume control. Digital volume control on X1 utilizes LEEDH digital signal processing and works like a charm. The app also allows you to play with the up-sampling settings, which is particularly useful when listening to internet radio.
Recommended Reading :

To stream any content from your NAS and other streaming services (like QOBUZ and TIDAL) you can also use the Roon app, so if you feel more comfortable with it, you don't have to use the Lumin app that much (but you have to use it for the initial setup).
Lumin X1 is a confident performer without any noticeable flaws. Even without a separate DAC and preamp, X1's sound rendering capabilities are superb. It is, by all means, a piece of high-end audio equipment.
Lumin X1 created quite a believable and accurate sonic image. The sound was very lifelike, very three-dimensional. The reproduction was dynamic, layered, smooth.
Low-end reproduction was very accurate, practically flawless. The bass extension was huge. The bass was well-textured, full, and fast. X1 showed no signs of struggle there.
The midrange was absolutely phenomenal. It was clean and precise. The streamer didn't alter the signal to make the reproduction warmer or more romantic. But it also didn't make it too analytical or cold. X1 gave the midrange balance and texture it deserves and made it sound impeccable.
The high frequencies were rendered smoothly. It made them sound airy and so vivid. Practically sparkling.
Throughout the whole spectrum, Lumin X1 showed no weaknesses. It performed musically, effortlessly, joyfully. The performance was actually well above the X1's price range. It sounded refined, sophisticated, perfectly detailed, and so enjoyable.
Frequently Asked Questions
Is Lumin worth the hype?
Lumin is well-established among hardcore audiophiles even though it is a relatively new high-end audio company. The Lumin X1, for example, costs a hefty $14,000, but people swear by it due to the product's top-of-the-line manufacturing and impressive features. It also has a Lumin app, which makes setting up and controlling the network players extremely user-friendly and hassle-free.
Is Lumin a Korean brand?
No, Lumin is a Hong Kong-based audio manufacturer. Its main area of expertise lies in network music players and is highly regarded among audiophiles. It is one of the fastest-growing high-end audio companies. It also has a Lumin app which is an essential part of all its devices since it is needed to set and control the network players.
Final Thoughts
Lumin X1 network music player is a magnificent performer. Its dynamic and detailed sound reproduction is on par not only with other similarly priced competitors but also with much pricier streamers. After just a few hours of listening, you will understand why X1 is a flagship streamer. It ticks all the boxes – it's attractive, it delivers flawless performance, it has a great app, and makes music streaming such an enjoyable experience.
At $14,000, Lumin X1 is designed to compete with the higher-end streamers made by Linn, Aurender, Naim, NAD, and others. X1 deserves to be in this company and Lumin has every right to be proud of its flagship network music player.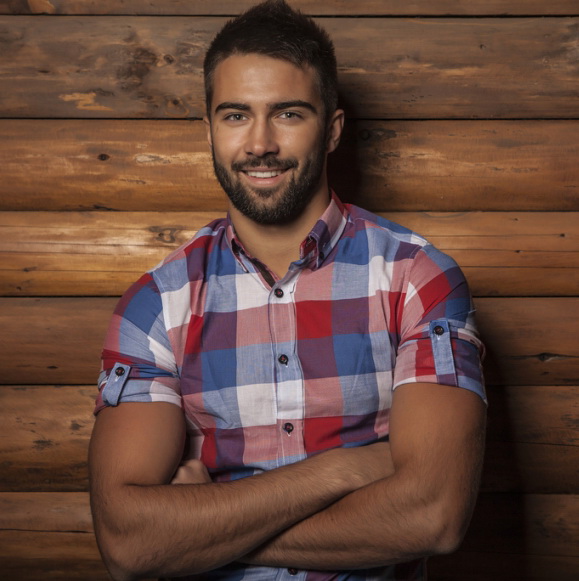 Hello, my name is James Longman.
I'm a writer and editor at AudioReputation. I disassembled my first portable AM/FM radio when I was only 8. At the age of 11, I burned the circuit board on my old boombox cassette player. I'm not going to explain how but it was reckless and stupid.
Since then, I have become much more careful around radios, boomboxes, and other audio devices (at least, I like to think so) but I have never lost the passion for audio equipment. Throughout 20 years of my professional career, I've been working for various audio equipment manufacturers and even started building speakers on my own in my little workshop.
I love the work we do here at AudioReputation. Testing, comparing, and evaluating all kinds of audio devices (speakers, soundbars, headphones, home theater systems, etc.) is something I truly enjoy. I try to be unbiased and give you my honest opinion on every piece of equipment I test. Still, you should take my reviews with a pinch of salt and always be just a little bit skeptical. The fact that I liked some speaker or soundbar doesn't mean that you are going to love it. If you have the opportunity, you should test it/hear it before buying it.