AudioReputation is reader-supported. When you buy through links on our site, we may earn an affiliate commission Learn More
Manger Audio is a German high-end speaker manufacturer founded more than 50 years ago. During the 1960s, the founder of Manger Audio, Josef W Manger developed a special type of transducer named Manger Sound Transducer and, since then, this unique kind of driver has been the key element of all the Manger's speaker designs. Manger's current speaker line consists of three floorstanding speakers (active S1 and passive P1 and P2), two bookshelf speakers (active C1 and passive Z1), one wall-mounted speaker (W1), and one in-wall speaker (I1). Today, we are taking a closer look at one of the latest flagship models from this company called Manger P1. For starters, here's a short overview.
---
Manger P1 is a 2-way passive floorstanding loudspeaker. It houses two drivers – one powerful Manger transducer and one 8in carbon fiber-paper subwoofer responsible. They are crossed at 360Hz. The cabinet is sealed. All the components are handmade and everything is assembled in Manger's factory in Mellrichstadt, Germany. The speaker is available in many veneer finishes and numerous colors.
While designing the Manger Sound Transducer, Mr. Manger's driving idea was to eliminate all the irregularities in sound reproduction and make the instruments more natural-sounding. He achieved that by creating a completely different driver that had some characteristics of dynamic and some characteristics of planar magnetic and electrostatic drivers. It's a complicated but quite effective design and we will discuss it in detail in the Features section. This transducer created the famous Manger sound signature and it's still the most important part of every Manger speaker, including P1.
The implementation of the Manger Transducer, in the case of Manger P1 loudspeaker, resulted in absolute precision and perfectly life-like sound reproduction. Surely, it takes some time to get used to the specific sound signature that lacks any artificial sounds, cone noise, and fake liveliness you would usually get from a speaker using cone-shaped woofers, but that's actually the beauty of the Manger P1. It sounds natural, relaxed, very transparent, and incredibly big. It's truly an audiophile speaker.
The only thing we are not so happy about is probably the price. Depending on the retailer and the finish you choose, the price may vary between $11,500–$14,500. However, we can't say that the price is unreasonable. Manger P1 is actually one of the purest-sounding, audiophile-grade speakers in this price range.
Also, some people, especially those who are into powerful, roof-shaking bass, may not be impressed by the low end, but if you're seeking for the most accurate, balanced, and transparent sound, there's no better speaker under $15,000 than Manger P1.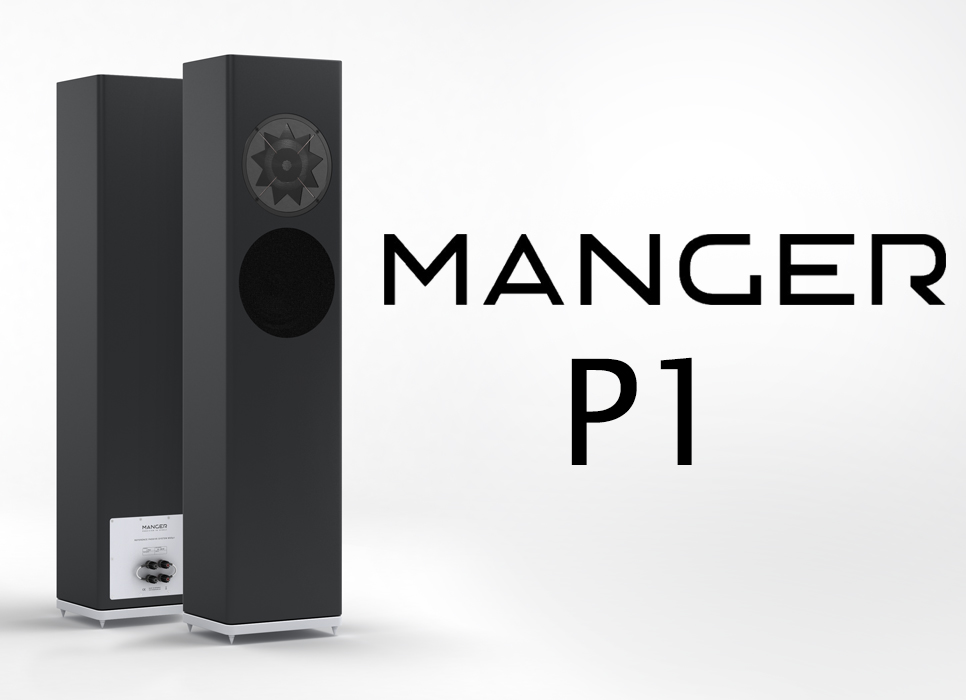 Simple, yet very eye-catching and highly recognizable design

Available in numerous veneer and color finishes

Top-quality dual WBT-PlasmaProtect™ nextgen speaker terminals (made for bi-amping/bi-wiring)

Magnificent and highly capable Manger Sound Transducer

Pure, transparent, and distortion-free sound reproduction with impeccable accuracy and huge soundstage

Excellent value for money
Manger P1 is quite expensive ($11,500–$14,500, depending on the finish)
Manger P1 is a state-of-the-art floorstanding speaker. It delivers every single tone in its purest form, just like it sounds in reality. The whole job of building and assembling this speaker is done so meticulously, so devotedly, and the result is nothing short of magnificent. Manger P1 loudspeaker is, by far, the purest and most natural-sounding floorstanding speaker under $15,000. In fact, Manger P1 can stand its ground and even outperform a number of much more expensive speakers. If you have the chance, you must try it. Trust us – you won't be disappointed.
Official video
Specs
| Manger P1 Specifications | |
| --- | --- |
| DIMENSIONS | |
| Width | 10.6in/27cm |
| Height  | 44.8in/113.9cm |
| Depth | 8.4in/21.4cm |
| Weight | 61.7lb/28kg |
| TYPE | 2-way passive floorstanding speaker |
| DRIVERS | |
| Bass driver | 8in carbon fiber-paper sandwich woofer x1 |
| Woofer/tweeter | Manger transducer x1 |
| ENCLOSURE TYPE | Sealed |
| SPEAKER TERMINALS | WBT-PlasmaProtect™ nextgen |
| TECHNICAL DETAILS | |
| Frequency response | 40Hz-40kHz |
| Crossover frequency | 360Hz |
| Impedance | 4Ω |
| Sensitivity (at 1W/1m) | 89dB |
| Max SPL | 106dB |
| Required amplification | 50-200W |
| ADDITIONAL FEATURES | Available in a few veneer finishes and many colors |
Design
Manger P1 features a simple, unobtrusive, unpretentious design, but still manages to be quite eye-catching and perfectly recognizable among other high-end speakers. It's not as flashy as some Focal speakers but still looks smooth, elegant, attractive. The detail that stands out the most is the star-shaped Manger Sound Transducer. Below the Manger transducer, there's an 8in bass driver with a carbon fiber-paper sandwich cone woofer.
Simple and unpretentious, yet attractive and recognizable
The cabinet is sealed. At the bottom, you have two pairs of high-quality WBT-PlasmaProtect™ nextgen speaker terminals. They allow you to bi-amp or bi-wire the speaker if you feel it's necessary.
WBT-PlasmaProtect™ nextgen speaker terminals
Another great thing about Manger P1 (and any other Manger loudspeaker) is that you can customize it – you can choose a custom finish and match it to the existing interior. There are numerous veneer finishes to choose from. You can also select any color from RAL's or NCS's color palettes. All colors are available in high-gloss or satin.
Manger P1 is available in numerous veneer finishes and colors
Features
The unique and amazing Manger Sound Transducer is the very heart and soul of every Manger speaker and P1 is not an exception. So, it's only natural to start our discussion about P1's features, with the Manger Transducer.
The story about Manger Transducers started during the 1960s. Josef Manger, the founder of Manger Audio was trying to fix some imperfections of conventional cone-shaped drivers and speakers that consisted of multiple dynamic drivers. To be more specific, he was unhappy about the transient errors caused by the pistonic working principle of cone drivers. Also, he noticed that speakers with multiple drivers had issues with phase anomalies and sound coloration. In short, he wasn't a fan of the conventional speaker design because it sounded unnatural.
The idea of Mr. Manger was to create a single wide-bandwidth, full-range driver. He relied heavily on the bending wave principle and tried to create a diaphragm that mirrors the actions of the basilar membrane. Basically, he wanted to avoid the pistonic working principle and get tonally and (more importantly) temporally correct sound reproduction. But, in order to do that, he had to come up with a completely different diaphragm.
And he created a thin, flat, plate-like diaphragm. The diaphragm was most rigid in the center, while the rigidity decreased to the outside at the same ratio (that's how he tried to recreate a basilar membrane). The working principle of this membrane is not based on the pistonic movements of the voice coil. Instead, the voice coil excites transverse sound waves along the driver's surface. Think of it as of water drops dripping into a pond. The central part of the membrane generates high-frequency tones while the low frequencies radiate towards the edge. At the edge, there's a star-shaped damper. It absorbs the sound waves and prevents further reflections. Again, it's just like a basilar membrane. Simple and brilliant!
Cross-section of the Manger Sound Transducer
It is still a manufacturer's secret how the membrane is made but we know that it's a three-layer sandwich consisting of two outer foils and a piece of plastic with 'special properties' in between. All the parts of the membrane are manufactured in the Manger's factory in Germany.
According to the manufacturer, this driver can handle frequencies from 80hz to 40kHz, which makes it very unique, practically one of a kind. With such a wide frequency response, one Manger Transducer can replace both midrange woofer and tweeter, so all the hassle regarding the tonality matching of two drivers is avoided. In the case of Manger P1, the Manger Transducer is accompanied by a dedicated 8in low-frequency driver. The reason is quite obvious – the Manger Transducer is simply too small to create frequencies below 80Hz. It would probably be possible to make a larger Manger Transducer but that would cause the problems with efficiency. The low-frequency driver in Manger P1 is responsible for the frequencies ranging from 40Hz to 360Hz.
What's also special about the Manger Transducer is the voice coil. If you look at things logically, in order to produce low frequencies a woofer would require large displacement, which leads to a conclusion that you need a large and heavy coil. However, Josef Manger came up with a smarter and more elegant solution. Instead of one, there are two voice coils (look at the image above), 'mounted in series mechanically and switched in parallel electrically.' The coils are made of aluminum wire with copper strip leads. Overall, they are incredibly light (only 0.4g) and capable of +/-3.5mm displacement. The voice coils are driven by at least 15 extremely thin (0.95mm) neodymium magnets that create the magnetic field of 1.32T. The voice coils reduce non-linearities that are quite common for such a significant displacement.
Manger's transducer design results in a perfectly accurate transient response with zero transient errors and noise. Also, this working principle enables a much wider sound dispersion (similar to planar magnetic drivers and electrostats).
Also Read: MartinLogan Motion 40i Review
Performance and Sound Quality
For this kind of speaker, it was only natural to bring some heavy machinery. We've used Goldmund Telos 7 NextGen integrated amp, Nordost Heimdall 2 speaker cables and USB cable, and our MacBook Pro 2018 running on Roon.
As per instructions given by the manufacturer, the distance between the two speakers was less than 9ft and the distance from the wall behind the speaker was approx. 3.5ft away (the manufacturer recommends at least 2.3ft, but it's not a big deal if it's shorter because the enclosure is sealed and shorter distances won't result in boomy bass).
Since we're listening to a German speaker, we've opted for a selection of our favorite German bands and singers including rock bands like Rammstein, Blind Guardian, Scorpions, and Powerwolf, then the synthpop band Modern Talking, and our favorite German singer Nena. We have also tried a few non-German performers like David Hasselhoff (his latest album is really great) and Falco. For the classical part, we listened to Dvorak's Humoresque performed by David Garett (Classic Romance, 2009) and Beethoven's Violin Concerto (David Garett: Legacy, 2011).
At first, Manger P1s may sound a bit strange, similar to listening to Magnepans (planar-magnetic speakers) or Martin Logan's electrostats (like CLX and Neolith). It takes some time for your ears to adjust and realize that they are listening to something special, something very unique. That definitely has something to do with the way Manger Transducer delivers the sound – it's very different from regular high-end multiple-driver speaker systems.
After a half an hour or so, you should be able to comprehend what Manger P1 loudspeakers are all about. They are all about transparency, accuracy, purity, and tonal correctness. P1 speakers deliver a relaxed and smooth sound. They are impeccably accurate but not too analytical or indifferent. When required, they will deliver the high-energy output and blow you away. When they are supposed to sound laid back, they will. The distortion is nonexistent, not even at the highest volume. Manger P1s don't even know what the distortion is.
Recommended Reading :

The most interesting thing and the reason why you need some time to adjust to Manger's sound signature is the absence of a 'cone resonance' that puts a shadow on the upper-midrange and makes it sound different than it should. However, since we are so used to cone woofers, that 'unnatural cone ring' sounds natural to us. And it's not supposed to be like that. That's why you need some time to understand how refined and how pure Manger P1s sound.
Due to the lack of directivity created by the conventional cone woofers, Manger P1s sound bigger and create a much larger soundstage than you would think. It's not even required to find a sweet spot and sit there. The music is everywhere around you. The soundstage is three-dimensional, it's huge. All the performers are precisely positioned inside the room.
The speakers recreated the sound of instruments remarkably well. The string instruments particularly sounded exactly like they sound in real life.
The bass response has a little bit of warmth to it and is well-defined, textured, and perfectly controlled. It never gets out of control or boomy. The midrange is where this magnificent speaker excels. The midrange response is fast, dynamic, and mind-blowingly detailed. Manger P1 can extract every little finesse in the performer's voice. You will hear every single tone coming from the singer's mouth like you never heard it before. The treble response is smooth, engaging, energetic, and never too bright. It's simply sparkling.
Final Thoughts
Manger P1 is such a delight to listen to. It is musical, transparent, accurate, and above all, it is pure. You won't hear any cone noise or any other artificial sound. It's just pure music. The dedication to the concept of Manger Sound Transducer led Manger Audio close to perfection.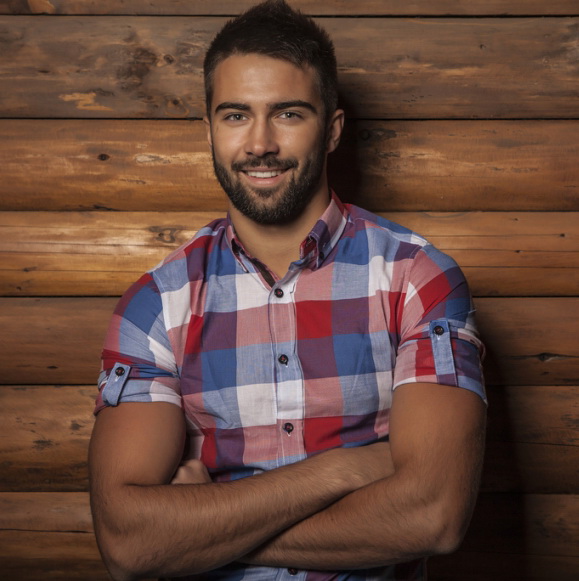 Hello, my name is James Longman.
I'm a writer and editor at AudioReputation. I disassembled my first portable AM/FM radio when I was only 8. At the age of 11, I burned the circuit board on my old boombox cassette player. I'm not going to explain how but it was reckless and stupid.
Since then, I have become much more careful around radios, boomboxes, and other audio devices (at least, I like to think so) but I have never lost the passion for audio equipment. Throughout 20 years of my professional career, I've been working for various audio equipment manufacturers and even started building speakers on my own in my little workshop.
I love the work we do here at AudioReputation. Testing, comparing, and evaluating all kinds of audio devices (speakers, soundbars, headphones, home theater systems, etc.) is something I truly enjoy. I try to be unbiased and give you my honest opinion on every piece of equipment I test. Still, you should take my reviews with a pinch of salt and always be just a little bit skeptical. The fact that I liked some speaker or soundbar doesn't mean that you are going to love it. If you have the opportunity, you should test it/hear it before buying it.