AudioReputation is reader-supported. When you buy through links on our site, we may earn an affiliate commission Learn More
After reviewing Naim's Uniti Atom, we are continuing our series of reviews of all-in-one hi-fi systems with SIMAUDIO's MOON ACE all-in-one music player. This is another affordable and quite versatile all-in-one system. As always, we will discuss the design, features, setup, capabilities of the system, compare it with some alternatives, emphasize the most noticeable upsides and downsides, and give you our verdict.
---
Making your own high-end hi-fi stereo system is a huge hassle and it's a time-consuming and expensive venture. Just think about it – you have to buy a power amp, preamp, DAC, you have to match them all together (which means a lot of experimenting), and you need a lot of space for all this equipment. That's why some manufacturers decided to change their approach and started making integrated amps, integrated amp/DAC and, finally, all-in-one music players (all-in-one hi-fi systems).
The idea of having all-in-one hi-fi system sounds very interesting, but the audiophiles will always question their performance and most of them will opt for the old-school approach, even if it means spending much more time on exploration and testing and spending more money. They are prepared to rearrange their furniture or even to throw away some old cabinet and buy a new and larger one in order to position all the equipment in one place.
If you are an audiophile looking for an affordable and more compact solution or if you are just a regular music enthusiast, you won't mind trying some all-in-one hi-fi system. Especially if they are high-end all-in-one systems with class A/B amplification, like the one we are about to review.
Moon ACE is an impressive and very versatile high-end all-in-one music player. The manufacturer is a reputable Canadian audio company called SIMAUDIO. Their product range already included power amplifiers, preamplifiers, integrated amplifiers, headphones amps, media streamers, network and CD players, and the only natural decision, after decades of making high-end audio equipment, was to make their own all-in-one music player. So, instead of buying separate components (DAC/Network player, preamp, and amp), you can simply buy their Moon ACE. That way, you will save a lot of money, you'll get a more compact and space-friendly solution, and you won't have to spend days exploring and testing different equipment in order to find the right combo.
Buying one device instead of three is a cheaper and hassle-free solution
Moon ACE is a simple-looking, easy-to-use device. It allows you to connect all kinds of analog and digital audio sources through numerous inputs/outputs on the back side. It features Wi-Fi and Bluetooth connectivity, as well as support for some streaming services like TIDAL, Deezer, Qobuz, and internet radio.
ACE can output 50W per channel (into 8Ω loads) which is not impressive but it's more than good enough for most bookshelf speakers. The good thing is that you can always make an upgrade – buy a power amp, connect it to the Moon ACE and boost the power.
ACE also features ES9010K2M ESS Sabre built-in DAC that can handle streams of up to 32bit/384kHz.
As always, the most important part is the performance and you can be assured that Moon ACE won't let you down. It delivers solid and consistent performance across different music genres. It's very accurate and, when paired with the right set of stereo speakers, it offers dynamic, layered, and very natural-sounding music reproduction.
The only thing this device lacks is Chromecast and Airplay support. We've seen these features in Uniti Atom (which is priced the same) and if that's a deal breaker for you, it's good to know that there's always an alternative. Some people might find the power output insufficient (especially when trying to drive large floorstanders) but you can always buy an additional power amp and connect it to your existing all-in-one player or buy some more expensive and more capable all-in-one hi-fi system.
Minimalistic industrial design

Solid build

Easy to use (basically plug-n-play)

Consistent performance

Very musical, detailed, and dynamic audio reproduction

Three control/setup options – control panel on the front panel of the unit, remote, and MiND Controller app
Lacks Chromecast and Airplay

You may need a bit more power when trying to drive floorstanding speakers
At $3,000, Moon ACE is a steal. It's really hard to call something as pricey as this device affordable, but that's exactly what Moon ACE is. It's an affordable all-in-one player and you can hardly get something equally capable and versatile for less money. Moon ACE met our expectations and we can only praise the manufacturer for doing a great job. You can always find more powerful amp, better separate preamp, and a better DAC, connect them together and get a better, more powerful, more detailed sound, but you would also have to pay much more. So, if you don't have that much space or money and if you are not prepared to spend days or even months testing and matching different equipment, Moon ACE is a viable solution. In fact, it's one of the best options in this price range.
Official video – Moon ACE All-in-One music player
What's in the box?
Along with SIMAUDIO MOON Ace, you will get a detachable power cable, CRM-3 remote (batteries included), Wi-Fi antenna, SimLink cable, spare fast-blow fuse, user manual, quick reference guide, and a standard 1-year limited warranty (plus 3-year extended warranty on mechanical parts). You are supposed to buy all the other cables (RCA, TOSLINK, etc.) separately.
Specifications
DIMENSIONS
Width
16.9in
Height
3.5in
Depth
14.4in
Weight
24lb
AC POWER
120V/60Hz or 240V/50Hz
INPUTS
Analog
RCA x3

1/8-inch mini jack
Digital
Digital optical TOSLINK x2

SPDIF x2

USB Type-B x1
OUTPUTS
RCA x1 (sub output/pre-out)

Headphone output (1/4-inch)
Amplifier Class
A/B
AMP OUTPUT
50W per channel (into 8Ω speakers)

80W per channel (into 4 Ω speakers)
WIRELESS CONNECTIVITY
Ethernet port

Wi-Fi

Bluetooth (with aptX support)
SUPPORTED AUDIO FORMATS
SUPPORTED STREAMING SERVICES
Tidal Masters

Deezer Hi-Fi

Qobuz Sublime+

Roon-ready
TECHNICAL DETAILS
Frequency response
10Hz to 80kHz (+/- 3dB)
SNR (at full power)
100dB
THD (20Hz-20kHz at 1W/50W)
0.02%
Gain
37dB
Input impedance
22.1kΩ
Bit depth
16-32 bits
Sampling rates
44.1-384kHz
DSD sample rates
DSD64, DSD128, DSD256
ADDITIONAL FEATURES
Remote

OLED display

MiND Controller app

Multiroom capabilities
Design
Moon ACE is a relatively simple, even minimalistic device. The use of metal for the chassis and that solid exterior give it an industrial vibe. The device has a relatively small footprint, but it's quite heavy. It is 16.9in wide, 14.4in deep, 3.5in tall, and it weighs 24 pounds. It comes in two colors – black and silver.
Available in two versions
The build quality is very impressive. You will notice that the moment you take it out of the box. The whole chassis is made of metal and it looks very durable.
All the controls, as well as a simple OLED screen, are located on the front panel. On the left side of the screen, there are five buttons – standby, mute, display (it dims the display), and two input buttons.
On the right side of the display, you will find setup and OK buttons and a volume knob. You will also see one 3.5mm input (for connecting some audio source like DAP) and a ¼-inch headphone output.
Above the display, there's the MOON logo and one blue LED status indicator.
Front panel
The rest of the inputs and outputs is located on the rear panel. From left to right, you will see the grounding pole (necessary for connecting a turntable), phono inputs (also for the turntable). 2 RCA inputs and one pair of pre-out/sub out ports (for connecting an external power amp or a subwoofer). Analog inputs are followed by an array of digital inputs – 2 TOSLINK digital optical ports, two SPDIF ports, and one USB Type-B port. Above the digital ports, you will see the Ethernet port and Wi-Fi antenna. Then, you have speaker terminals (5-way binding ports compatible with banana connectors), SimLink input and output (for linking multiple Moon products), IR input, RS 232 port, AC input, and power switch.
Rear panel
On the top, left, and right panels, you will see a bunch of rectangular apertures which are actually a passive cooling system.
Top panel (with and without the chassis)
Features
First, you have all the inputs. The number of inputs is really impressive for this kind of device. It's a comprehensive set of analog and digital connections that allows you to connect all kinds of devices including CD players, DVD and Blu-ray players, TVs, DAPs, turntables, set-top boxes, gaming consoles, etc. On the other hand, this device lacks HDMI inputs which shouldn't be a deal breaker when you have all the other digital inputs.
The built-in amp can provide you with 50W per channel into 8Ω speakers or 80W per channel into 4Ω speakers. Power ratings seem modest and maybe even insufficient to drive large speakers, but it's actually not that bad. We will discuss the power ratings in the next section (Performance).
The built-in DAC enables streams of up to 32bit/384kHz, which is extremely high-quality sound (CD quality – 16bit/44.1kHz, Blu-ray – 24bit/96kHz).
We have finally come to wireless connectivity. It's maybe not preferred by audiophiles, but it's so convenient and, even the audiophiles like it. You have Bluetooth connectivity, Ethernet port, and Wi-Fi connectivity. So, all the popular options are covered. And then, you have some more. Moon ACE features support for certain popular streaming services like TIDAL, Deezer Hi-Fi, Qobuz, and Tune-in internet radio. In order to stream audio content from these services, you have to download and install the Moon MiND Controller app (and integrate your profiles with the app). This is the app that allows you to control the Moon ACE and to perform the initial setup of the system.
You can download the MOON MiND app from Google Play Store or App Store
Another way to control the system (select input, play/pause/rewind/forward, etc.), is the remote. It's a regular CR-3 remote and it's nothing special, but it's an additional convenient way of controlling the Moon ACE and it's functional and responsive.
Moon ACE CR-3 remote
Setup and Performance
Setting up the Moon ACE and connecting everything is pretty much simple and intuitive. You just have to connect all your sources (TV, Blu-ray, CD player, turntable, etc.), then connect the speakers (banana plugs are the most convenient way but you can also use bare wires if you don't have banana plugs), turn on the unit, select source, and it will start playing music.
Connecting the unit to your home network and preparing everything for streaming takes some time. If it's possible, you should connect your wireless router to the unit via Ethernet cable. That way, you'll get a more stable connection. After that, you have to download and install the MiND app (MiND stands for MOON Intelligent Network Device) and perform the network setup. This short video explains how to do it.
How to set up MiND via Ethernet
After you set up the network, you are supposed to integrate your Deezer, Qoubuz, and TIDAL accounts with the app in order to stream music.
How to use the MiND app
Using the app is pretty much straightforward and the interface is user-friendly. App stability is a bit questionable. During our testing, the app worked fine until the update. Then, it became buggy and started crashing. Reinstalling the app helped, but we can't say the app was perfect. Moon ACE is not the first nor last device we've tested with the same issues – you have a great piece of hardware combined with a not-so-great piece of software. It's a bit disappointing, but it's not the end of the world.
We were wondering if the unit could drive large floorstanding speakers because of relatively modest power output. 50W per channel proved to be enough for most bookshelf speakers and it can definitely drive some efficient floorstanders (something like Klipsch RP-280F, or Q Acoustics 3050), but it's a whole different dimension when you have an additional power amp attached to the Moon ACE.
In our testing, we have used following audio sources – FiiO X7II Digital Audio Player, Marantz TT-15S1 turntable, OPPO BDP-103 Blu-ray and DVD player and, we have also tried to connect our 70in Sony UHD 4K TV directly to the unit (via digital optical port). We've tested wireless connectivity with mp3 files (Bluetooth streaming) and FLAC files via Deezer Hi-Fi (streaming over wi-fi network). We have used multiple speaker sets but, most of the time, we were using our Focal Aria 906 bookshelf speakers and Klipsch RP-280F floorstanders.
Moon ACE impressed us with its ability to handle all kinds of sources and audio files. The audio reproduction was accurate but not analytical and it was very dynamic and detailed, especially with digital sources and lossless audio files. Moon ACE had no issues with deep bass frequencies. They were all handled with authority and power, but they have never been overwhelming. The midrange was perfectly balanced and consistent. None of the instruments and voices sticks out, but they are all distinctive and in harmony with each other. High frequencies were never harsh or sizzling – they were perfectly balanced with the rest of the spectrum which resulted in a very detailed and layered composition.
Streaming mp3 files via Bluetooth was kind of underwhelming after listening to all the lossless audio, but that's entirely caused by the Bluetooth limitations. Listening to Deezer Hi-Fi lossless audio files via Wi-Fi was a completely different story. Moon ACE was dominating again. We were impressed by the musicality, coherence, and accuracy of the reproduction.
Our attempt to connect some harder-to-drive floorstanders confirmed our suspicions about the insufficient power output. The Moon ACE was able to drive them, but we could really feel that they need more power to shine. So, the only option was connecting an additional power amp.
Buying Guide
Consider several factors before purchasing if you're in the market for a new music player. Here's a brief buying guide to help you make an informed decision:
1. Storage capacity:
Storage is the amount of space available on the player to store your music files. Consider how much music you plan to carry and choose a storage capacity accordingly. Most players come with storage ranging from 2GB to 128 GB. If you have a large music library, consider a player with 64GB or more.
2. Audio quality:
Audio output quality is also an important factor to consider. Look for players with high-quality audio codecs like FLAC, ALAC, or WAV. If you're an audiophile, consider a player with a built-in DAC (digital-to-analog converter) for improved sound quality.
3. Battery life:
The battery life of the music player is also an important factor, especially if you plan to use it on the go. Look for players with 8 to 20 hours of battery life, depending on your usage habits.
4. User interface:
The user interface should be intuitive and easy to use. Look for players with a simple navigation system and a clear display that makes it easy to find and play your music.
5. Connectivity:
Consider the connectivity options available on the player. Some players come with Wi-Fi, Bluetooth, or NFC connectivity, which can be useful for streaming music or connecting to other devices.
6. Price range:
Music players are available at a range of price points. Basic players can be found for as little as $20, while high-end players can cost several hundred dollars. Consider your budget and choose a player that offers your desired features within your price range.
Protecting your ears
Protecting your ears is an important consideration when using music players. Listening to music at high volumes for extended periods can lead to hearing loss and other ear-related problems.
Use noise-canceling headphones or earbuds to protect your ears that block out external sounds, allowing you to listen at lower volumes. Take regular breaks and limit the amount of time you spend listening to music. Keep the volume safe, around 60% of the maximum, and avoid listening to music in noisy environments.
Finally, be aware of the warning signs of hearing damage, such as ringing in the ears or muffled hearing, and seek medical attention if necessary.
The Competition
We have picked out for you three interesting alternatives. The first one is previously reviewed Uniti Atom all-in-one hi-fi system which is priced the same. The next two are Leema Quasar and Linn Majik DSM, and they are both a bit more expensive and more versatile than the Moon ACE.
---
Naim Uniti Atom
Naim Uniti Atom is practically priced the same as the Moon ACE. The difference between the two is not huge but, some of the differences might be important for you, especially when it comes to available connections and amplification.
Naim Uniti Atom is a bit smaller, more compact, and better-looking (or more sophisticated if you want). There are a few interesting aesthetic details that we really liked about Atom, especially that huge volume dial on the top and a large full-color display on the front panel. There's no doubt, which unit looks better.
Both Moon ACE and Uniti Atom feature a lot of analog and digital inputs. The greatest advantage of the Uniti Atom is HDMI input (ACE doesn't have HDMI inputs). On the other hand, ACE has more analog inputs, it features phono inputs for the turntable, and has an additional SPDIF digital input.
Both units support wireless streaming via Bluetooth and Wi-Fi and they both have Ethernet ports. The number of supported music streaming services is not impressive. They both support TIDAL and Internet radio. Atom features support for Spotify Connect while ACE features support for Deezer Hi-Fi and Qobuz. What gives Atom the advantage is the Chromecast and Airplay support (ACE doesn't feature Chromecast and it doesn't support Airplay).
Both units feature Class A/B amplifiers, but ACE has just a little bit more power. They both have pre-out ports so you can always connect an additional amp and increase the power output.
---
Leema Quasar
Leema didn't pay too much attention to design but they were much more engaged in trying to build all kinds of hi-fi equipment into one compact box. This is by far the ugliest, but also, one of the most capable all-in-one systems on the market. If you are prepared to make a compromise and forget about aesthetics, you won't be disappointed. The only problem is – there's no official US dealer and you would have to order it from the UK or some other country.
Quasar is one of the rare all-in-one systems with XLR balanced inputs. It also features 3 RCA inputs as well as preamp output, USB Type-A and Type-B inputs, 3 digital optical inputs, and 3 SPDIF inputs. It also has Ethernet port and built-in Bluetooth and Wi-Fi modules. Quasar features support for Spotify Connect, Tidal, and Deezer and it's DLNA and UPnP compatible.
Some people may not like the fact that Quasar features Class D amplification, but we haven't noticed any significant difference (in terms of performance and quality of reproduction) between Quasar and Moon ACE. Quasar can deliver 200W per channel into 8Ω loads and it's more than capable enough to drive large and demanding speakers.
---
Linn Majik DSM
Linn is another UK manufacturer. Majik DSM is their popular network music player/streamer and integrated pre/power amp (the Brits really like to make things more complicated – they would never call it all-in-one hi-fi system).
In terms of design, Majik DSM is very similar to the Moon ACE but it is more powerful and much more versatile (in terms of connectivity) than the Moon ACE.
Majik DSM features 4 HDMI 2.0 inputs, as well as 1 HDMI output, 4 RCA inputs, pre-out port, line out port, 3 SPDIF inputs, 1 SPDIF output, 3 digital optical inputs, and 1 digital optical output, phono output, and AUX input. The number of connections is really impressive. On top of all that, you have one Ethernet port, Wi-Fi connectivity, and TIDAL and Qobuz integration.
Majik DSM has Linn's Chakra power amp built-in and it can deliver 90W per channel into 8Ω loads.
---
Comparison Table
| Audio system | Amp output per channel |
| --- | --- |
| Moon ACE by SIMAUDIO | 50W (8Ω load) |
| Naim Uniti Atom | 40W (8Ω load) |
| Leema Quasar | 180W (8Ω load) |
| Linn Majik DSM | 90W (8Ω load) |
FAQs
Q: How can I determine the loudest Bluetooth speaker?
You can determine the loudness of a Bluetooth speaker by its maximum decibel (dB) output. The loudest Bluetooth speakers usually have a range of decibel (dB) output, typically between 80 dB to 120 dB, with some models reaching up to 140 dB. However, it's important to note that loudness isn't always the most important factor in speaker performance, as clarity and balance can also impact sound quality. It's recommended to read reviews and test speakers in person to determine the best option for your needs.
Final Thoughts
Moon ACE does all the things that's supposed to do and it does it with style and authority. It's a compact and versatile little device that can truly make you happy. It's packed with all kinds of features and connections, it allows you to stream music wirelessly, and it's a perfect choice if you are short of space.
At $3,000, Moon ACE is, by no means, cheap device but considering all the features and impressive performance, it's worth the money (especially when you compare it to other all-in-one systems).
The only real problem could be the power output, especially if you want to connect some more demanding pair of speakers. Luckily, you can always make an upgrade – buy a separate power amp and connect it to this unit.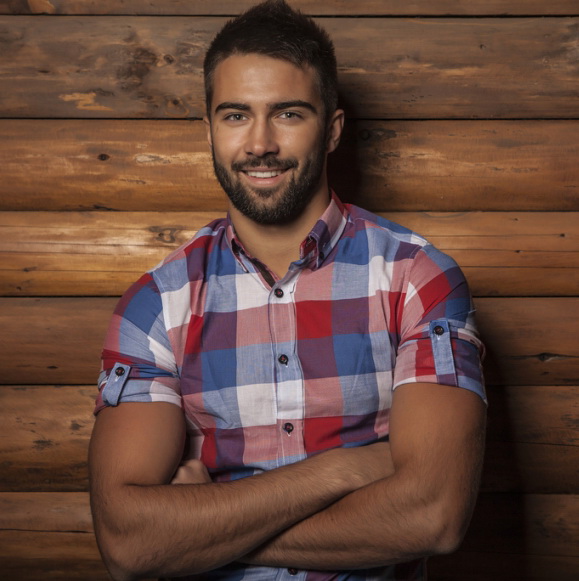 Hello, my name is James Longman.
I'm a writer and editor at AudioReputation. I disassembled my first portable AM/FM radio when I was only 8. At the age of 11, I burned the circuit board on my old boombox cassette player. I'm not going to explain how but it was reckless and stupid.
Since then, I have become much more careful around radios, boomboxes, and other audio devices (at least, I like to think so) but I have never lost the passion for audio equipment. Throughout 20 years of my professional career, I've been working for various audio equipment manufacturers and even started building speakers on my own in my little workshop.
I love the work we do here at AudioReputation. Testing, comparing, and evaluating all kinds of audio devices (speakers, soundbars, headphones, home theater systems, etc.) is something I truly enjoy. I try to be unbiased and give you my honest opinion on every piece of equipment I test. Still, you should take my reviews with a pinch of salt and always be just a little bit skeptical. The fact that I liked some speaker or soundbar doesn't mean that you are going to love it. If you have the opportunity, you should test it/hear it before buying it.