AudioReputation is reader-supported. When you buy through links on our site, we may earn an affiliate commission Learn More
The market is flooded with all kinds of cheap headphones but not all of them can meet your requirements and many are just junk. When buying budget headphones, it's probably smart to stick to some trusted brands. OneOdio is one of those brands. They are known for making affordable, highly versatile, and great-performing DJ headphones, professional studio monitors, and ANC headphones. Today, we are reviewing OneOdio A70 DJ headphones, also known as Fusion A70. We will analyze all their strengths and weaknesses and give you our opinion on whether they are a good buy or not. For starters, here's a short overview.
OneOdio A70 headphones are versatile budget DJ headphones with Bluetooth connectivity. They are very light and super comfy. The headphones have both 3.5mm and 6.35mm audio inputs so you can connect them to all kinds of analog audio sources. You can even connect them to two analog sources simultaneously. Thanks to Bluetooth connectivity, you can also use them on the go, and thanks to OneOdio's proprietary Shareport technology, you can daisy chain two pairs of headphones and share your music with anyone.
The headphones come with two sets of audio cables – a standard 3.5mm cable for on-the-go use and one ''dual-duty'' coiled cable with a 3.5mm jack on one end, and 6.35mm jack on the other. The built-in battery provides up to 25h of playtime which is above-average for this price range (under $60). The sound is bass-oriented and it's not for everyone. That kind of bass emphasis is good for DJing or if you are a bass enthusiast, but if you prefer a more balanced or more mid-centric sound, OneOdio A70 is not the best option.
The only thing that really bothered us about Fusion A70 is the build quality. It's not like they are extremely fragile and flimsy, but it's still mostly plastic (except for the headband frame). This is not a huge downside, especially when you know that much more expensive headphones are mostly made of plastic, too. The headphones are also quite bulky but, since it's mostly plastic, they are on a lighter side (9oz). Unlike some pricier headphones, Fusion A70 headphones come with a micro USB charging cable (not a USB-C cable). Our last complaint is related to the mic performance – it's usable but it muffles your voice and makes it significantly thinner.
Affordable

Very comfortable

Simple and responsive controls

Dual wired connection (3.5mm and 6.35mm)

Stable and reliable Bluetooth connection

Bluetooth music sharing (Shareport technology)

Durable battery – up to 25h of continuous playtime

Bass-heavy sound (perfect for bass enthusiast and DJs)
Bulky (but not heavy)

Flimsy build

The controls don't work in wired mode (you have to buy a special cable with inline controls)

No fast charging (no USB-C charging cable)
If you are looking for budget DJ headphones, OneOdio A70 deserves a place on your shortlist. They obviously aren't perfect, but there are still so many great things about them (wired and wireless modes, powerful battery, bass-oriented sound) and there are also things that you can't get from any other pair of headphones, especially in this price range (like shareport technology and dual audio inputs (3.5mm and 6.35mm).
What's in the box?
The headphones are folded up inside a black pouch with the OneOdio logo on it. Inside the same pouch, you will find a micro USB charging cable and two audio cables – one standard 4ft long AUX cable and one dual-duty coiled audio cable (3.5mm to 6.35mm). The packaging also contains a short user manual and a 2-year warranty.
Box contents
Specs
OneOdio A70 Specifications
DIMENSIONS
Weight
9oz
Earpad cavity size (inner dim)
2.1in x 1.8in
Cable length
1.5-2.8m (coiled cable)
DRIVERS
Dynamic, 40mm x2
TYPE
Closed-back, Over-ear
MATERIAL
Plastic (earcups)

Steel (headband frame)

Memory foam (paddings)

Fake leather (earpad and headband finish)
BATTERY
Type
Li-ion, rechargeable
Capacity
430mAh
Playtime
Up to 25h
Recharge time
Up to 3h
CONNECTIONS
3.5mm/6.25mm (interchangeable)

Bluetooth

micro USB (charging)
BLUETOOTH DETAILS
Bluetooth version
V4.0
Supported Bluetooth profiles
AAC and SBC
NFC
No
Bluetooth range
33ft
OTHER TECHNICAL DETAILS
Frequency response
20Hz-20kHz
Sensitivity
110dB (+/- 3dB)
Power handling
30mW
Max power handling
300mW
Impedance
32Ω
Mi sensitivity
-42dB (+/- 3dB)
ADDITIONAL FEATURES
Dual-duty cable (3.5mm to 6.35mm)

Additional 4ft long audio cable (3.5mm to 3.5mm)

Bluetooth music sharing (daisy-chaining)

On-earcup controls

Built-in mic
Design
The design is quite attractive and stylish. We loved the top of the headband and the stitching on it. The earcups are oval and pretty large. The earcup covers are inspired by the vinyl record design. The manufacturer obviously wanted to make them look like a piece of DJ equipment. And it did a pretty good job. The headphones are somewhat bulky but aren't heavy at all. They are definitely lighter than the average pair of over-ear headphones.
The earcup design was inspired by the vinyl record
The headphones are very flexible and should fit all head sizes and shapes. The headband length is adjustable, the earcups can swivel (90°) and rotate. Both the cups and the headband have thick foam paddings.
Adjustable headband, swiveling cups, soft and plushy pads
The headphones are available in three versions – all-black, black/red, and silver/brown.
Available in three colors
All the controls and inputs are located on the earcups. The left cup houses a 6.35mm audio input and a micro USB charging port. On the right one, you will find three control buttons (power and two volume buttons), a standard 3.5mm audio input, and an LED indicator.
Controls and audio inputs
Features
In some aspects, OneOdio A70 (aka Fusion A70) are just ordinary DJ headphones but there are also a few features that make them quite special and unique. The things we loved the most are dual audio inputs, Bluetooth connectivity, dual-duty cable, jack-lock system, and Bluetooth music sharing (aka Shareport technology).
Feature overview
The first thing we've noticed is that headphones have both 3.5mm and 6.35mm inputs and that they come with a dual-duty cable (6.35mm to 3.5mm) so you don't have to buy any adapters and you can use just any audio cable.
Thanks to these two things (dual inputs and dual-duty cable), you can connect these headphones to just any source. And not only that. You can even connect them to two audio sources simultaneously.
Two audio inputs allow you to run two sources simultaneously
Both cables that come with the headphones have a proprietary jack-lock mechanism. It's a standard twist-and-lock system you've probably seen before on some other headphones. It will prevent an accidental plugging out.
Beside dual wired connection, OneOdio A70 headphones feature Bluetooth connectivity. They have Bluetooth 4.0. The pairing is fast. Once you turn them on, they are in pairing mode and you just have to find the headphone name in the list of available devices on your phone and tap pair. The advertised range is 33ft. The headphones support only basic SBC and AAC codecs. There is no aptX or aptX LL support, which means they are not the best choice for watching TV or some other video content. The headphones also don't support NFC and multipoint pairing.
Fusion A70 headphones are both – wired and wireless
Probably the most special thing about OneOdio A70 is the Bluetooth music sharing. This feature allows you to stream music from your Bluetooth-enabled device (phone, tablet, PC, etc.) to one pair of headphones, and then daisy-chain them with another pair of Fusion headphones via the included dual-duty cable. That way, the other pair of headphones will play the same audio coming from your Bluetooth source.
Shareport technology
The built-in battery has a capacity of 430mAh and it delivers up to 25h of continuous wireless streaming. The recharge takes approx. 2.5h. 25h playtime doesn't make them the best in their price range. It's definitely better than average but they are definitely not as capable as TaoTronics TT-BH22 or Bluedio T2S when it comes to battery life.
Decent battery life
The headphones also have a built-in mic. The mic works only in wireless (Bluetooth) mode. If you want to use the mic in wired mode, you have to buy a special cable with inline controls and a built-in mic.
Performance
One thing we were not impressed by is the build quality. The build is on par with what you usually get at this price point. There's nothing premium or rugged about it but the headphones still feel fairly durable. The yokes are usually the weakest link with this kind of design but the manufacturer made sure that those parts are made of thicker plastic.
Comfort, on the other hand, is very good. The headphones are light and, as mentioned in the Design section, you can adjust them in many ways. The paddings are thick and plushy and the clamping force is strong enough to keep them in place but not too strong to cause any pain or fatigue.
The controls are simple. All the buttons are physical (there are no touch-sensitive controls). They don't feel clunky and are perfectly responsive. You can see the full control scheme in the picture below. One thing to be aware of is that the buttons work only in Bluetooth mode (just like the microphone). The straight audio cable that comes with the headphones has no inline controls.
Simple control scheme and responsive physical buttons
All the other features work as advertised. You can plug these headphones into any analog audio source and you can even connect two sources at the same time. The Bluetooth delivers satisfying performance with a stable connection within the advertised range. Music sharing feature works like a charm and, to be honest, it's pretty cool.
The mic delivers mediocre performance. It will muffle your voice and make it thinner but it will still be intelligible and fairly loud on the other end.
Sound Quality
OneOdio A70 headphones have a common V-shaped frequency response. The bass response is elevated and that's the first thing you're going to notice. It's punchy and quite powerful. The bass emphasis extends to the midrange and tends to bleed into the vocals and make them less clear (noticeable on bass-heavy tracks). The mids are pushed to the back. The treble is also slightly elevated and a little bit brighter. The treble emphasis is not too big and it doesn't sound harsh. You will notice some sibilance on treble-heavy tracks (especially at higher volumes). The distortion is also noticeable at high volumes (80% and higher).
Recommended Reading :

A lot of people are going to love these headphones for their sound. As you may know, the bass-oriented sound is pretty much the mainstream when it comes to sound signatures and it's loved by many. So, even if you are not a DJ looking for a cheap pair of cans or a bass-head looking for a mind-blowing rumble, there's a great chance that you are going to love them. If you consider yourself an audiophile or if you prefer something more balanced, OneOdio A70 is probably not the right option for you.
Final Thoughts
Having in mind all the strengths and weaknesses, OneOdio A70 (aka Fusion A70) headphones deserve our recommendation and your attention. Versatility is their greatest quality and their sound signature will suit all the bass enthusiasts and DJs. The features that make them unique in their price range are dual audio ports, dual-duty coiled cable, and the so-called Shareport technology (wired daisy-chaining). If you are looking for versatile bass headphones under $60, OneOdio A70 is a very good choice.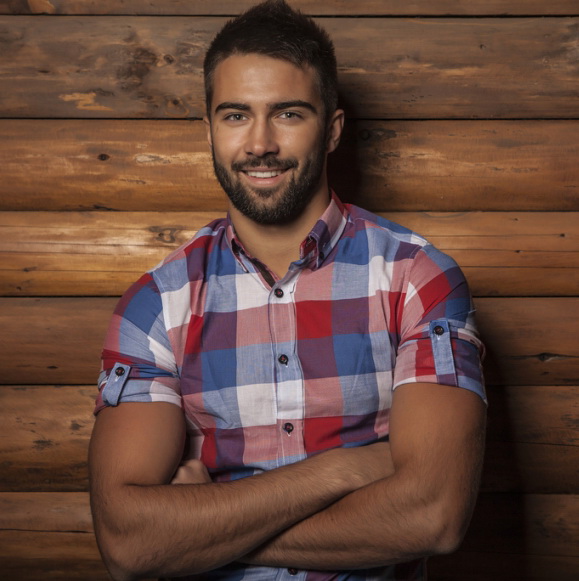 Hello, my name is James Longman.
I'm a writer and editor at AudioReputation. I disassembled my first portable AM/FM radio when I was only 8. At the age of 11, I burned the circuit board on my old boombox cassette player. I'm not going to explain how but it was reckless and stupid.
Since then, I have become much more careful around radios, boomboxes, and other audio devices (at least, I like to think so) but I have never lost the passion for audio equipment. Throughout 20 years of my professional career, I've been working for various audio equipment manufacturers and even started building speakers on my own in my little workshop.
I love the work we do here at AudioReputation. Testing, comparing, and evaluating all kinds of audio devices (speakers, soundbars, headphones, home theater systems, etc.) is something I truly enjoy. I try to be unbiased and give you my honest opinion on every piece of equipment I test. Still, you should take my reviews with a pinch of salt and always be just a little bit skeptical. The fact that I liked some speaker or soundbar doesn't mean that you are going to love it. If you have the opportunity, you should test it/hear it before buying it.