AudioReputation is reader-supported. When you buy through links on our site, we may earn an affiliate commission Learn More
OontZ Angle 3 Ultra is another Bluetooth speaker from a very popular line of Oontz Angle speakers made by Cambridge Soundworks. Some of Angle 3 Ultra predecessors are very popular Amazon best sellers Oontz Angle 3 and Angle 3 Plus. Angle 3 Ultra is an upgraded version of Angle 3 and Angle 3 Plus. Most of the improvements are related to sound quality but there are also some improvements regarding the build quality.
Some important things and features we liked on those previous versions are still the same. Angle 3 Ultra features that familiar triangular design and the price is still very much affordable. Of course, it's a bit more expensive than Angle 3 ($15 price difference) and Angle 3 Plus ($5 price difference) but you can have it for less than $40 which makes it a great budget Bluetooth speaker. If you want something bigger, stronger, and louder but you like this kind of design, you can also try the supersized version of Oontz Angle speaker called Angle 3XL Ultra.
In this article, we will discuss all the important features of this amazing Bluetooth speaker. We will also mention some downsides we've noticed and give you our honest opinion on overall performance. In the end, we will try to compare it to some noticeable competitors and present you some alternatives.
Affordable
Lightweight and portable
Rugged and IPX-6 certified
Great Bluetooth range
Durable battery and long playtime
Pretty big sound for its size
Great price/quality ratio
Distortion at high volumes
Limited volume and poor bass reproduction due to digital signal processing
Oontz Angle 3 Ultra is definitely one of the best sounding portable Bluetooth speakers of its size. If you need a Bluetooth speaker that's super-portable, light, rugged, weather resistant, and on top of all that, very affordable, Oontz Angle 3 Ultra is a great choice.
What's in the box?
Angle 3 Ultra comes in a nice little recyclable box. Inside the box, you will find your speaker, 6ft long USB to micro USB charging cable, 3ft long AUX cable, user manual, and a warranty card. It's not the most important thing in the world but we should probably mention that the user manual is very user-friendly and that every little feature is nicely explained (including daisy chaining). The manual is also available online.
Oontz Angle 3 Ultra official carrying case is not included in the package and you have to buy it separately. Also, there's no wall charger. Unless you pay extra for it, you will have to charge the speaker through your computer's USB port (or via powerbank).
Specs
| OontZ Angle 3 Ultra Specifications | |
| --- | --- |
| DIMENSIONS | |
| Width | 6.4 inches |
| Height | 2.8 inches |
| Depth | 2.75 inches |
| Weight | 15oz |
| DRIVERS | |
| Full-range woofers | x2, 7W each |
| ENCLOSURE TYPE | Ported (passive bass radiator x1) |
| BATTERY | |
| Type | Li-ion, rechargeable |
| Capacity | N/A |
| Playtime | Up to 20h (at 50% volume) |
| Recharge time | Up to 7h |
| OTHER POWERING OPTIONS | Micro USB charging cable |
| CONNECTIONS | AUX, Bluetooth |
| BLUETOOTH DETAILS | |
| Bluetooth version | V4.2 |
| Supported Bluetooth profiles | N/A |
| NFC | No |
| Bluetooth range | Up to 100ft |
| Daisy chaining | Yes, up to 2 devices (stereo and dual stereo modes) |
| OTHER TECHNICAL DETAILS | |
| Peak output power | 14W |
| ADDITIONAL FEATURES | AUX input, IPX6 Water resistant, Alexa compatible |
Design
Angle 3 Ultra, just like all the Oontz Angle speakers features a recognizable triangular design (it looks like a triangular prism, to be precise). The speaker is small and compact. It's made of plastic; the drivers are protected with the unremovable aluminum grille and all the edges are rubberized. Angle 3 Ultra comes in two colors – black and white.
Two full-range drivers are located on the front side and protected with an aluminum grille. Since all the drivers are on the front side, the speaker can't deliver 360-sound but the nice thing is that you can place the speaker vertically or horizontally. Horizontal position is preferred since it offers slightly better stereo separation.
Picture 1 – Front panel (2 full-range drivers and a protective aluminum grille)
Many Bluetooth speakers have control buttons located on the top, but Cambridge Soundworks (the manufacturer) decided to place them on the right side and to rubberize the whole panel. There are 7 buttons on the control panel – Bluetooth/call button, play/pause button, 2 track management buttons, 2 volume buttons, and the power button. There are also three LED indicators. Bluetooth indicator is located above the Bluetooth button, the wireless dual stereo indicator is located above the play/pause button (we will explain the purpose of this indicator in the Performance section), and charging indicator above the power button. The speaker also features a built-in microphone which is located right above the Bluetooth indicator.
Picture 2 – Control panel is on the right side
All the inputs are also located on the right side, right next to the control panel. The speaker features one AUX (3.5mm) input and micro USB charging port. They are both covered/protected with a rubber flap. It's important to remember that the speaker is not water resistant in AUX mode and when the rubberized flap is not in place.
Picture 3 – Inputs (protected with a rubber flap)
On the bottom panel, there are two rubberized feet which are supposed to neutralize all the unwanted vibrations. In the middle, there's a plastic mesh which allows air to move.
Picture 4 – Bottom panel
Features
When it comes to construction quality, it's really hard to ask for more if the speaker costs less than $40. It is made of plastic but it is nicely rubberized and reinforced. All the edges are rounded and covered with rubber which makes it feel quite durable. Still, the manufacturer doesn't claim that Angle 3 Ultra is shockproof. On the other hand, the speaker is IPX6 certified which means it is water resistant (not waterproof). So, it can survive strong water jets but cannot be immersed in water. Since it's IPX6 certified, it can be used both indoors and outdoors. It can be used as a shower speaker or you can take it with you to the pool or to the beach.
The controls are very simple and easy to use. Even those advanced features like daisy chaining are nicely explained in the manual and simple to activate. The manufacturer decided to install 2 dedicated track buttons (previous/next song) which you can't find on other small Bluetooth speakers. In most cases, you have to use the volume buttons (volume up = next song, volume down = the previous song) or play button (press twice to play the next song, press three times to play the previous song).
Angle 3 Ultra features Bluetooth 4.2 with up to 100ft range (without obstacles). Depending on the type of the phone, you can get an even longer range. The connection quality is quite amazing and the connection is stable within the advertised range. The range becomes significantly shorter indoors because of the walls and other obstacles but you can still get more than 30ft of Bluetooth range (even through the walls). The speaker is compatible with all kinds of Bluetooth-enabled devices and we haven't experienced any compatibility issues – we have managed to successfully pair the speaker with iPhone 8, Samsung Galaxy S9, MacBook Pro, and our HP laptop with Windows 10 OS. If you want to connect some non-Bluetooth mp3 player or some other audio source, you can use the AUX port.
The speaker doesn't support NFC pairing.
Another great feature is that you can pair two Angle 3 Ultra speakers together (daisy chaining). Unfortunately, you can't daisy-chain multiple speakers. When two speakers are paired together, you can choose between stereo mode (one speaker is the left channel and the other is the right channel) and dual stereo mode (both speakers play the same audio – no left and right channel).
Picture 5 –OontZ Angle 3 Ultra supports daisy chaining
The battery is also quite impressive. The manufacturer doesn't offer any info on the capacity but you can get almost 20 hours at 50-60% volume and less than 10 hours (approx. 8 hours) at full volume. Recharge takes quite some time – you will need almost 7 hours to fully charge the battery through the USB port on your computer.
The speaker features 2 full-range Neodymium drivers and one down-firing passive radiator for an improved bass response. The manufacturer doesn't really offer any info on technical specs.
Performance
We were quite happy with this speaker's performance. The controls are simple and easy to use. Pairing takes just a few seconds– when you turn it on, the speaker will automatically go to the Bluetooth mode (the Bluetooth indicator flashes blue) and you just have to search for available devices on your phone/tablet/laptop and pair with the speaker. The speaker will always try to connect with the last paired device (the exceptions are Amazon Echo and Echo Dot – you have to say ''Alexa connect my speaker'' every time). When the speaker is paired with your device, the Bluetooth indicator will be solid blue. When you connect the AUX cable, the Bluetooth indicator will turn to solid green and the Bluetooth connection will be disabled. If you want to connect some device wirelessly, you have to remove the AUX cable first.
Pairing two speakers together is a little bit more complicated but it's actually quite simple once you read the instructions. You have a step-by-step explanation in the manual. You have to turn on both speakers and pair your phone (or any other Bluetooth-enabled device) with one of those two speakers (this speaker will be the main speaker). The other speaker should be in pairing mode (flashing blue light). You should press and hold the play button on the main speaker for 5 seconds until the wireless dual stereo indicator (LED light above the play button) starts flashing white. The main speaker will say ''dual pairing''. After a few seconds, you will hear the voice prompt ''left channel'' coming from the main speaker and then the other voice prompt ''right channel'' coming from the second speaker. The wireless dual stereo indicator will be solid white. Now, you can play the music in stereo mode and get a better stereo separation – the main speaker acts as the left channel and the other speaker acts as the right channel. If you want the same audio output coming from both speakers (dual stereo mode), the speakers have to be in stereo mode first. After the speakers are paired, you should press and hold the ''next track'' button on the main speaker (left channel) for 5 seconds until the wireless dual stereo indicator turns to solid orange on both speakers.
The speakerphone is a nice additional feature and it works quite well. If you are in a quiet or moderately loud environment, the person on the other end will hear you loud and clear (your voice could sound a little bit distant) but if there's too much noise around you, the microphone will pick up a huge chunk of that noise and it will make your voice muffled.
Sound Quality
We were honestly surprised by the sound quality and loudness of this little speaker. We haven't expected such an impressive performance from a small and portable Bluetooth speaker. Don't get this wrong – this is still a small speaker but compared to other competitors of the same size (even those made by reputable companies like Bose and JBL), Angle 3 Ultra definitely sounds much better.
The bass is pretty tight and present but compared to some larger speakers under $100, it's kind of tiny. The bass is not the greatest thing about this speaker but that's expected considering the size. When some bass-heavy song is being played, the digital processor inside the speaker will try to eliminate the frequencies that could cause distortion so you won't get the best listening experience.
Recommended Reading :

We were much happier with the mid and high-end reproduction. The mids are sweet and very detailed while the treble sounds perfectly clear, even at high volumes.
The thing that really impressed us was the loudness. This little thing can be really loud which makes it perfect for outdoor use. It is definitely louder than any speaker of the same size and it sounds pretty clear at full volume. You will probably notice some distortion at high volumes with bass-heavy songs but if there's not too much bass, the sound will be perfectly clear even at max volume.
The stereo separation is not impressive but it gets much better when you pair two speakers together and use them in stereo mode.
The Competition
---
Tribit XSound Go
Tribit XSound Go looks like a copy of the Beats Pill and it's a great and slightly cheaper alternative for Angle 3 Ultra. Xsound Go offers slightly longer playtime than Angle 3 Ultra and it is completely waterproof (Angle 3 Ultra is only water resistant). When it comes to Bluetooth connection, they both feature Bluetooth 4.2 but Angle 3 Ultra offers slightly better range. Also, Angle 3 Ultra supports daisy chaining while you can't pair two Tribit speakers together. Angle 3 Ultra also offers cleaner and louder sound than Xsound Go. They both have built-in mics. To conclude, Tribit is better when it comes to IPX rating and playtime. Angle 3 Ultra is better when it comes to other aspects.
---
Anker Soundcore 2
Soundcore 2 is another very popular and highly praised small and portable Bluetooth speaker. Both Soundcore 2 and Angle 3 Ultra are priced the same. Soundcore 2 features simple boxy design and it looks too ordinary compared to Angle 3 Ultra. It features IPX5 water resistant rating and it offers 24 hours of playtime at 50% volume. Both speakers feature Bluetooth 4.2 but Angle 3 Ultra offers slightly longer range. Soundcore 2 doesn't support daisy chaining while Angle 3 Ultra can be paired with another speaker. They both have built-in mics. Soundcore 2 maybe delivers punchier bass than Angle 3 Ultra but we like more the overall sound quality of Angle 3 Ultra. Ultra is also louder.
---
DOSS SoundBox Pro
SoundBox Pro is another great alternative. This speaker reminds us of those popular Sony Bluetooth speakers from the XB series. SoundBox Pro is a bit more expensive than Angle 3 Ultra but it has some nice additional features. The most noticeable are the LED lights. If you like speakers with party lights, you will love this one. SoundBox Pro offers 10 hours of continuous playback at 50% (with lights on). It features Bluetooth 4.2 with a slightly shorter range than Angle 3 Ultra. They both support daisy chaining and can be paired with another speaker of the same kind for better stereo separation. SoundBox Pro is IPX5 certified while Angle 3 Ultra features IPX6 rating (they are both water resistant). SoundBox Pro delivers louder sound with more bass than Angle 3 Ultra, but Angle 3 Ultra delivers slightly cleaner mids and highs at moderate volumes.
---
Comparison Table
Final Thoughts
Oontz Angle 3 is a perfect choice in case you need a portable budget Bluetooth speaker. It is water resistant and it can be used indoors and outdoors. It is a perfect choice if you need a shower speaker or if you need a speaker that you can use while cycling or hiking. You can also bring it with you to the pool or to the beach. If you are looking for a big/loud sound in a small and compact package, Oontz Angle 3 Ultra is the speaker for you.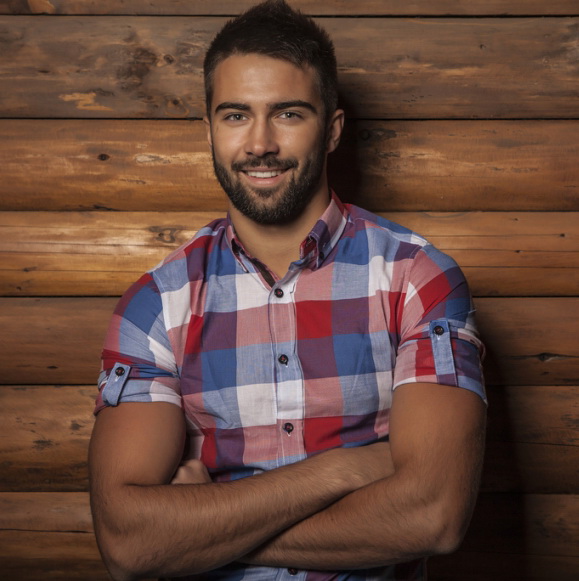 Hello, my name is James Longman.
I'm a writer and editor at AudioReputation. I disassembled my first portable AM/FM radio when I was only 8. At the age of 11, I burned the circuit board on my old boombox cassette player. I'm not going to explain how but it was reckless and stupid.
Since then, I have become much more careful around radios, boomboxes, and other audio devices (at least, I like to think so) but I have never lost the passion for audio equipment. Throughout 20 years of my professional career, I've been working for various audio equipment manufacturers and even started building speakers on my own in my little workshop.
I love the work we do here at AudioReputation. Testing, comparing, and evaluating all kinds of audio devices (speakers, soundbars, headphones, home theater systems, etc.) is something I truly enjoy. I try to be unbiased and give you my honest opinion on every piece of equipment I test. Still, you should take my reviews with a pinch of salt and always be just a little bit skeptical. The fact that I liked some speaker or soundbar doesn't mean that you are going to love it. If you have the opportunity, you should test it/hear it before buying it.