AudioReputation is reader-supported. When you buy through links on our site, we may earn an affiliate commission Learn More
OontZ Angle 3XL Ultra is the upgraded version of the OontZ Angle 3XL. This is the largest speaker from the very popular and very affordable OontZ Angle series of speakers made by Cambridge SoundWorks.
You have probably heard of the OontZ Angle speakers before and you would be able to recognize one since they all have that unique triangular design. OontZ Angle 3XL Ultra features the same design but it still stands out because of the size and especially because of its features and performance.
This large speaker is, in many ways, better than any other OontZ Angle speaker. The build quality is significantly improved – the edges are made of brushed aluminum and some parts are also reinforced with rubber which makes it suitable for outdoor use. The controls are more intuitive, easier to use, and they look better. OontZ Angle 3XL Ultra features Bluetooth 4.2 and has a Bluetooth range of 100ft, it can be wirelessly paired with another Angle 3XL Ultra for louder or stereo sound, it features large replaceable battery which can deliver more than 8 hours of music playback at 50% volume, it also has a powerbank USB port, and it's IPX5-certified. In terms of audio performance, this one delivers clear, detailed, and rich mids and highs, and it is incredibly loud.
Recommended Reading :

When it comes to things that could discourage you from buying this speaker, it's important for you to know that OontZ Angle 3XL Ultra doesn't deliver very deep and powerful bass and it's not the best choice for a party speaker even though it's very loud. Also, the size and price could be problematic. In terms of size, it's comparable to JBL Xtreme and Xtreme 2 (although JBL speakers are much heavier). The price varies from $110 to $130, so it's not a cheap Bluetooth speaker.

Recognizable triangular design
Improved build quality (compared to the previous Oontz speakers)
Bluetooth 4.2 with 100ft range
Pair two for stereo or louder sound
Rechargeable and replaceable battery
Powerbank (charge out) port
IPX5-certified (water resistant)
Built-in mic
Very clear and detailed midrange and treble reproduction
Incredibly loud with minimum distortion
Bass response is not on par with other Bluetooth speakers of the same size
Bulkier (less portable) than any previous Oontz speaker
Pricey
If you don't mind the lack of deep and powerful low end, you are going to love this speaker. In all the other aspects, OontZ Angle 3XL Ultra delivers an amazing performance and you will definitely be able to find some purpose for it.
What's in the box?
Oontz Angle 3XL Ultra comes in a simple black and white packaging along with proprietary power adapter, 5ft long audio cable with 3.5mm jacks on both ends, user guide, and 90-day warranty (we were not happy about the warranty period). Carrying case is not included.
Package contents
Specs
OontZ Angle 3XL Ultra Specifications
DIMENSIONS
Length
11.5in
Height
4in
Depth
4.3in
Weight
2.4lb
DRIVERS
Woofers
2.75in x2
Tweeters
0.5in x2
ENCLOSURE TYPE
Passive bass radiator x3
BATTERY
Type
Li-ion, rechargeable
Capacity
N/A
Playtime
Up to 8 hours (at 50% volume)
Recharge time
Approx. 5 hours
OTHER POWERING OPTIONS
DC input
CONNECTIONS
Bluetooth, AUX
BLUETOOTH DETAILS
Bluetooth version
4.2
Supported Bluetooth profiles
A2DP, AVRCP, HFP
NFC
No
Bluetooth range
Up to 100ft
Daisy chaining
Yes, pair two for louder or stereo sound
ADDITIONAL FEATURES
Built-in mic

IPX5-certified

USB powerbank (charge out) port
Design
Just like any other OontZ Angle speaker, Angle 3XL Ultra features unique and distinctive triangular design. Due to this specific shape, you will recognize OontZ Angle speaker among a bunch of others. The manufacturer could've done a better job when it comes to color choices since there's only black version available.
Compared to its predecessors, Angle 3XL Ultra features better build quality. Cambridge SoundWorks used more premium materials (like brushed aluminum) and made it look better, but it's still doesn't look as premium as some other speakers within the same price range (up to $150).
Another important thing you should know about this speaker is that, unlike other OontZ Angle speakers, Angle 3XL Ultra can only be placed horizontally.
Recognizable triangular Oontz design
Front and back side of the Angle 3XL Ultra are covered with a black semitransparent grille. All the drivers (two 2.75-inch woofers, two 0.5-inch tweeters) are located on the front side. On the back side, there's only one passive bass radiator.
Front panel – 4 drivers covered with a semitransparent black grille
Oontz Angle 3XL Ultra features two additional bass radiators on the left and right sides. So, 3 passive bass radiators in total. They are supposed to enable impressive bass response, but unfortunately, that's not the case (we will discuss this issue in the Sound Quality section).
Passive bass radiators are located on the left, right, and rear panel
On the rear panel, right at the bottom, you will see a rectangular rubber flap protecting the inputs and one switch. There are 3 inputs – USB powerbank port (for charging your phone or any other device), AUX input, and proprietary charging port. On the left side, next to the USB powerbank port, there's a small INDOOR/OUTDOOR switch. You can use this switch to choose stereo (INDOOR) mode or dual sound (OUTDOOR) mode when two OontZ Angle 3XL Ultra speakers are paired together.
Inputs are located on the back side and protected with a rubber flap
The control panel is located on the top. There are 7 control buttons – power, Bluetooth/phone, 2 track buttons, play/pause button, and 2 volume buttons. You will also see three LED indicators (charging, Bluetooth, and daisy chain) and a built-in mic (between the Bluetooth button and previous track button).
All the control buttons are located on the top
On the bottom, you will see 4 small rubbery feet, short pairing instructions, and one screw. You can unscrew it, open the battery compartment, and replace the battery on your own.
Bottom panel – Four rubberized feet and a battery compartment
Features
Oontz Angle 3XL Ultra looks and feels a bit stronger and more durable than other Oontz Angle speakers. They have used brushed aluminum for some parts, which gives the impression that it can survive a few kicks.
Inside the speaker, there are 4 drivers (2 woofers and 2 tweeters) with a combined peak power output of 24W. The speaker also has 3 passive bass radiators for improved bass response.
Driver arrangement
As we have already said, the controls are on the top and look really nice. One thing you won't find on other speakers are dedicated track buttons. Most of today's Bluetooth speakers (even more expensive ones) don't have dedicated track buttons. On some speakers, you can use the play/pause button or the volume buttons to change the track (play previous/play next) but only a few have dedicated buttons. It's not such a huge advantage, but it's worth mentioning.
Control buttons and LED lights
Angle 3XL Ultra features Bluetooth 4.2 and has a Bluetooth range of up to 100ft (without obstacles) which is quite impressive. Quick NFC pairing is not supported. The speaker will always try to reconnect to the last paired device. Angle 3XL Ultra also has an AUX port for connecting non-Bluetooth devices.
The speaker supports daisy chaining (dual pairing) and you can wirelessly pair two speakers and get stereo sound or louder sound (INDOOR VS OUTDOOR mode). You cannot pair multiple Angle 3XL Ultra speakers together.
You can pair two OontZ Angle 3XL Ultra speakers for louder or stereo sound
Angle 3XL Ultra features large battery which can deliver more than 8 hours (even up to 10h) at 50% volume. The recharge takes approx. 4 hours.
Unlike many other Bluetooth speakers on the market, and unlike other OontZ Angle speakers, this one has a replaceable battery. You can buy the battery for less than $20 from the manufacturer. The replacement procedure is quite simple – you just have to open the battery compartment, take out the old battery, insert the new one, and close the battery compartment.
Battery compartment
Angle 3XL Ultra features a powebank port for charging. You can charge your phones or tablet while listening to music which is pretty convenient and makes this speaker more competitive.
Thanks to its build quality, OontZ Angle 3XL Ultra is IPX5-certified which means that it is water resistant. It's not submersible in water and it cannot float, but it can survive a few splashes of water. The manufacturer also claims that it is dustproof but there's no dustproof rating (if it was tested and certified as dustproof it would be IP65-certified and not IPX5-certified).
Angle 3XL Ultra is weather resistant and IPX5-certified
Built-in mic has become a standard feature for portable Bluetooth speakers and you can find it on Oontz Angle 3XL Ultra, too.
Performance
We've had no major complaints regarding the performance, but there are a few things we would like to mention.
The control buttons are very simple and very intuitive. You don't even need the manual to figure out how to pair the speaker with your phone and play the music but you should definitely read it if you want to pair two speakers together for stereo/louder sound. In short, in order to pair 2 speakers together, you have to pair your phone with one speaker first (that speaker becomes the main speaker). After you turn on the other speaker, the speaker will go to pairing mode. You are not supposed to pair that speaker with your phone. You just have to press the play/pause button on the main speaker for 5 sec and, in a few seconds, the speakers will be paired. Depending on the position of the INDOOR/OUTDOOR switch, you will get either stereo sound (the main speaker is the left and the other speaker is the right channel), or dual stereo sound (both speakers play the same audio). For stereo (INDOOR) mode, you should select the left position, and for dual stereo (OUTDOOR) mode, you should select the right position.
Recommended Reading :

Bluetooth works exactly as advertised. Pairing is simple and takes a few seconds and the Bluetooth range is quite impressive. You can get even more than 100ft without obstacles (it depends on the phone you use). One thing this speaker doesn't support is the multi-host feature so you cannot pair two or more devices with the speaker simultaneously. Angle 3XL Ultra is compatible with all kinds of Bluetooth-enabled devices (Android, Apple, Windows) and it's also compatible with Amazon Echo and Echo Dot.
The battery is great. One thing we really like about this manufacturer is that they state the circumstances under which the playtime was measured. The advertised playtime is 8hours at 60-70% volume. In reality, you can get more than 8 hours (up to 10 hours) at 50% volume.
The built-in mic delivers an average performance. It's neither better nor worse than the mic on some other similarly priced speakers. It does muffle your voice a little bit, but it's far from unusable.
Another great thing about this speaker is that Cambridge SoundWorks allows you to perform the firmware update and eliminate some glitches. One of the most important updates is supposed to eliminate/reduce the audio delay when watching movies. Unfortunately, the delay is noticeable even after the update. It's not as distracting as with other Bluetooth speakers but it's definitely noticeable. After all, this speaker doesn't feature aptX support which is the most important thing for eliminating audio delay.
Sound Quality
There are some good and some bad things about this speaker's audio performance, but it's mostly good.
The only noticeable issue is the lack of bass. It's not like it doesn't exist, but it's weak and lacks impact.
On the other hand, mids and highs are perfectly clear and detailed. They are nicely balanced and sound quite natural. Vocals are slightly elevated.
The clarity is one of the greatest qualities when it comes to sonic performance. This speaker really keeps it together, even at high volumes. There's a barely noticeable distortion at full volume, but it's not distracting, and it doesn't ruin the listening experience.
The volume is another highlight. OontZ Angle 3XL can get really loud, louder than JBL Extreme.
Stereo separation is almost nonexistent, but luckily, you can always pair two speakers, and get much better separation.
The Competition
The number of possible choices when it comes to portable Bluetooth speakers under $150 is huge and you should definitely do your own research and compare Angle 3XL Ultra with other speakers. The following three speakers are our choice.
---
Fugoo Style S
Fugoo Style S has a similar shape and it's basically priced the same as Angle 3XL Ultra, but it's much smaller. There are a few versions of Fugoo speaker, but Fugoo Style S is by far the most elegant one (thanks to its wrapping) and it looks better than Angle 3XL Ultra.
Angle 3XL Ultra offers more control, has more buttons, and it's easier to use. Fugoo Style S has only three control buttons.
Fugoo Style S is completely waterproof, dustproof, and shockproof, and it can float (IP67-certified). Fugoo Style S definitely wins when it comes to build quality.
Fugoo Style S has a smaller battery but delivers longer playtime than Angle 3XL Ultra (15 hours compared to 8-10 hours).
Both speakers feature Bluetooth 4.2 and can be paired wirelessly with another speaker.
Angle 3XL Ultra features USB powerbank port and Fugoo Style S doesn't.
Angle 3XL Ultra delivers much fuller, more detailed, and louder sound than Fugoo Style S.
---
JBL Charge 3
JBL Charge 3 is cheaper than OontZ Angle 3XL Ultra and, in our opinion, it looks better.
JBL Charge 3 is also more rugged and it features IPX7 rating (completely waterproof) while Angle 3XL Ultra is water resistant (IPX5 rating).
Charge 3 features 6,000mAh battery and delivers longer playtime compared to Angle 3XL Ultra (20 hours compared to 8-10 hours).
They both feature Bluetooth 4.2, but Angle 3XL Ultra has a slightly larger Bluetooth range. Angle 3XL Ultra can be paired wirelessly with only one speaker, while you can pair up to 100 JBL Charge 3 speakers together.
Both speakers have USB powerbank ports. Also, they both have built-in mics.
Angle 3XL Ultra delivers louder, cleaner, less distorted sound, but JBL Charge 3 delivers stronger and punchier bass.
---
Altec Lansing OMNIJACKET
Altec Lansing OMNIJACKET also has a specific and recognizable design but we really can't decide which one looks better. OMNIJACKET definitely comes in more interesting colors and it's much smaller. It's also significantly pricier.
Altec Lansing OMNIJACKET is much more rugged than OontZ Angle 3XL Ultra. It's IP67 certified (waterproof, dustproof, shockproof, and it floats).
Altec Lansing OMNIJACKET delivers much longer playtime (50 hours compared to 8-10 hours).
Both speakers can be paired with another speaker of the same kind but Angle 3XL Ultra has two modes (stereo and dual sound) while Altec Lansing OMNIJACKET allows only dual sound.
Both speakers have built-in mics.
Angle 3XL Ultra delivers much punchier, louder, and more detailed sound than Altec Lansing OMNIJACKET.
---
Comparison Table
Final Thoughts
Oontz Angle 3XL Ultra is an awesome portable outdoor Bluetooth speaker. It's very loud, it features Bluetooth 4.2 with 100ft range, it can be paired with another Angle 3XL Ultra for stereo/louder sound, it's IPX5-certified, it has a large replaceable battery, it delivers 8-10 hours of playtime, and it has a built-in powerbank port. It also has its flaws (size, price, lack of bass) but it's still very competitive and it's one of the best choices under $150. The only real flaw is the lack of bass and if you don't mind this, you should certainly try this amazing speaker.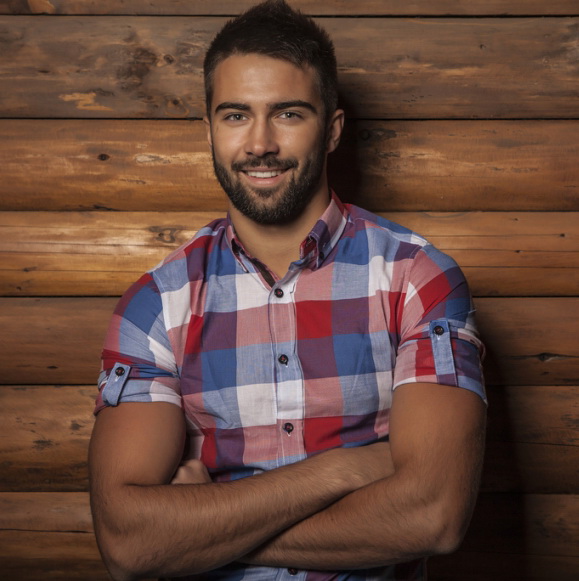 Hello, my name is James Longman.
I'm a writer and editor at AudioReputation. I disassembled my first portable AM/FM radio when I was only 8. At the age of 11, I burned the circuit board on my old boombox cassette player. I'm not going to explain how but it was reckless and stupid.
Since then, I have become much more careful around radios, boomboxes, and other audio devices (at least, I like to think so) but I have never lost the passion for audio equipment. Throughout 20 years of my professional career, I've been working for various audio equipment manufacturers and even started building speakers on my own in my little workshop.
I love the work we do here at AudioReputation. Testing, comparing, and evaluating all kinds of audio devices (speakers, soundbars, headphones, home theater systems, etc.) is something I truly enjoy. I try to be unbiased and give you my honest opinion on every piece of equipment I test. Still, you should take my reviews with a pinch of salt and always be just a little bit skeptical. The fact that I liked some speaker or soundbar doesn't mean that you are going to love it. If you have the opportunity, you should test it/hear it before buying it.