AudioReputation is reader-supported. When you buy through links on our site, we may earn an affiliate commission Learn More
If you are looking for an affordable pair of ANC headphones under $100, you should definitely check out Paww WaveSound 3. It's one of the best options when it comes to budget ANC headphones, and in this review, we will discuss all the features that make them so great.
Finding a pair of budget ANC headphones can be really difficult, especially if you want the headphones that can actually isolate some noise. There are many cheap ANC headphones but most of them are simply awful. Not only that they don't isolate the environmental noise well, but they also tend to muffle the sound when you turn on the ANC feature.
The number of truly functional budget ANC headphones is very limited and we are about to present you one of them. Before we start, you must be aware that even the best budget ANC headphones cannot isolate all the noise and if you want to completely shut out all the noises around you (or at least more than 80%-90% of the noise), you should be looking for something much more expensive (like Bose, Sony, or Sennheiser ANC headphones and earbuds).
Now that you know what to expect, let's talk about Paww WaveSound 3 ANC headphones. This is an attractive and stylish pair of headphones. It comes in a premium packaging with a bunch of accessories. The most noticeable features besides the look and build quality are foldable design, dual working mode (wired/wireless), stable Bluetooth connection and Bluetooth range, and detailed mids and highs. The only issues we have experienced are weight and bass response. The bass is not bad but it's kind of suppressed, possibly in order to avoid distortion at high volumes.
Read our in-depth review of Paww WaveSound 3 ANC headphones and find out everything you need to know before you make your choice.
Paww WaveSound 3 Review
The Paww WaveSound 3 are noise-canceling headphones that provide clear audio while blocking out external noise. They have a comfortable fit, long battery life, and Bluetooth connectivity. They are perfect for travelers and office workers who want to block out background noise and focus on their music or calls. It also has a built-in microphone for taking calls and a sleek design.
Visually pleasing
Foldable design
Very good build quality
Dual mode – wireless/wired
Reliable Bluetooth connection
Detailed mids and sparkling highs
Decent noise isolation
Affordable price
Great price/quality ratio
Bulky/comfort issues
Unimpressive bass
Paww WaveSound 3 are one of the best budget ANC headphones and if your budget is set at $100 you won't regret buying them but before you actually buy them, you might want to try them and see if they fit you and if they are comfortable enough.
Official video – Paww WaveSound 3
What's in the box?
The packaging Paww WaveSound 3 headphones come in looks quite premium. The whole presentation is on par with more expensive brands like Sony and Bose. When you open the box, you will see a sturdy carrying case. The headphones and all the accessories are inside the carrying case.
Paww WaveSound 3 headphones come in a premium-looking box
Besides the headphones, you will get a USB to micro USB charging cable, AUX cable, airplane adapter, a small carrying pouch for the cables, short user manual, and 1-year warranty card.
Box contents
Specs
| Paww WaveSound 3 Specifications | |
| --- | --- |
| DIMENSIONS | |
| Weight | 12.8 ounces |
| Earpad dimensions | 2.25in x1.75in |
| TYPE | Over-ear, closed-back |
| MATERIAL | Plastic, aluminum |
| DRIVERS | 40mm, Neodymium |
| BATTERY | |
| Type | Li-ion, rechargeable |
| Capacity | 300mAh |
| Playtime | Up to 16h (at 50% volume and without ANC) |
| Recharge time | Up to 2 hours |
| BLUETOOTH DETAILS | |
| Bluetooth version | 4.0 |
| Supported Bluetooth profiles | A2DP, AVRCP, HFP, HSP |
| NFC | No |
| Bluetooth range | 33ft |
| CONNECTIONS | Bluetooth, AUX |
| OTHER TECHNICAL DETAILS | |
| Frequency response | 20Hz to 20kHz |
| Nominal SPL | 105dB (at 1mW/1kHz) |
| ADDITIONAL FEATURES | ANC, wired/wireless mode, built-in mic, foldable design |

Design
Design of the headphones themselves, just like the presentation, is quite premium. The headphones look very attractive, modern, and visually appealing. They come in 3 colors – blue, white, and black.
The headphones are available in 3 colors
The first thing you are going to notice when you take them out of the box is that they are quite hefty. There are some metal reinforcements on the headband, hinges, and on the earcups. The headband is extendable/adjustable and the earcups can rotate and swivel. Paww WaveSound 3 are over-ear headphones and based on the size of the earpads, they are going to fit most ear sizes.
Paww WaveSound 3 headphones are foldable, the headband is adjustable, the earcups can swivel and rotate
Most of the control buttons are located on the right earcup. There are 5 buttons – one multifunction button in the middle (power/Bluetooth/play/pause/call), two volume buttons (up and down), and two track buttons (left and right). On the rim, there are small LED Bluetooth indicator, AUX input, and a built-in mic.
Most of the control buttons are on the right earcup
On the left earcup, there's a small ANC switch, ANC LED indicator, and micro USB charging port.
ANC switch and micro USB charging port are on the left earcup
Features
We have already discussed the design and build quality. The most important thing you need the know is that Paww tried to make them as comfortable and durable as possible. The earpads and headband have soft and thick paddings with a leatherette finish.
The headphones feature 300mAh battery which can provide you with 16 hours of playtime at moderate volume and when the ANC feature is off. You will get about 12 hours with the ANC on.
The headphones feature Bluetooth 4.0. The advertised range is 33ft. NFC quick pairing is not supported. The headphones can work in two modes – wired and wireless. You can use the AUX cable that comes with the headphones to connect them to a non-Bluetooth device or to connect them to your phone or any other Bluetooth device when the headphones run out of battery.
The headphones also feature ANC which is one of the biggest selling points. The manufacturer claims that Paww WaveSound 3 can isolate up to 20 dB of ambient noise. The ANC works in wireless mode but it doesn't work in wired mode.
There are only a few functional ANC headphones under $100 and Paww WaveSound 3 headphones are one of the best
The built-in mic is another useful feature although we were not completely happy with mic performance.
The airplane adapter is also included in the package so you don't have to buy any additional equipment if you want to use the headphones for travel.
Performance
Using the headphones and controlling the playback is really simple. The controls are not difficult to master but you will still need some time to get used to the button arrangement. The trickiest thing is that multifunction button in the middle of the right earcup.
Schematic display of the control buttons and inputs
Durability is not an issue. The headphones are well put together and look quite strong. There are many metal parts and reinforcements. Even the hinges between the earcups and the headband look durable.
The manufacturer also tried to make the headphones comfortable and did a great job in almost all aspects. The earpads and the headband are very soft and feel nice. The clamping force is not too strong. The only issue is the weight and it's really hard to say is this going to be too much for you or not. It's more of a subjective feeling. They can become uncomfortable after a few hours of using.
We haven't noticed any issues regarding the Bluetooth connection. Everything works as advertised. Pairing takes 4-5 seconds and it's pretty simple. The range is slightly shorter than advertised but it's more than satisfying. Actually, the range depends on the Bluetooth version on your phone, too. We have managed to get almost 40ft with iPhone X. The headphones don't support aptX Bluetooth codec which means that you will experience some sound delay when watching videos on your phone.
Recommended Reading :

The ANC feature works well, but don't expect Bose performance for $100. They will isolate more than 60% of ambient noise but they won't completely shut out all the sounds around you. Like all the budget models, they do a much better job with constant low-frequency noise. You will still hear most of the high-pitched sounds, especially if they are loud. The headphones manage to isolate a great amount of noise even when the ANC feature is turned off. Passive isolation is really great.
The built-in mic works, but the performance is far from satisfying. If you are in a quiet environment, there will be no problems but if there's just a little bit noise around you, the mic will pick up that noise and muffle your voice making it really hard for the person on the other end to hear you clearly.
Sound Quality
The sound quality is on par with the price. The manufacturer decided not to boost the bass as many others do. If you are into bass, you won't be impressed. In fact, you will be slightly disappointed since the bass is suppressed, probably in order to avoid distortion. Mids and highs sound very natural and detailed. The voices are perfectly clear. These headphones can get really loud and the distortion is barely noticeable even at full volume.
The Competition
If you don't like the design or the features of Paww WaveSound 3 headphones, here are three more pairs of ANC headphones under $100.
---
COWIN E7 PRO
Cowin E7 Pro headphones are one of the most popular budget ANC Bluetooth headphones. They are slightly cheaper than the Paww WaveSound 3.
They come in more different colors and look really stylish. They are also very comfortable but can become fatiguing after 2 or 3 hours of wearing. The headband is adjustable and the earcups can swivel and rotate.
Paww Wavesound 3 headphones look more durable and sturdier. E7 Pro features a much larger battery (800mAh compared to 300mAh) and delivers much longer playtime (30 hours compared to 16 hours). Both, Paww WaveSound 3 and E7 Pro can work in wired and wireless mode.
The ANC on E7 Pro and Paww WaveSound 3 deliver similar performance. They both feature built-in mics. When it comes to sound quality, it all depends on your taste. E7 Pro definitely delivers much more bass than Paww WaveSound 3.
---
TaoTronics TT-BH22
If you need a cheaper alternative, TaoTronics TT-BH22 headphones might be the right choice. They are not as durable and sturdy as Paww WaveSound 3 but they are more comfortable.
TT-BH22 delivers longer playtime (25 hours compared to 16 hours). TT-BH22 features newer Bluetooth version but they both have the same Bluetooth range. There is no noticeable difference in connection quality. TT-BH22 headphones can also work in wired and wireless mode.
TT-BH22 and Paww WaveSound 3 deliver similar performance when it comes to noise cancellation.
TT-BH22 delivers slightly punchier bass and crispier highs but Paww Wavesound 3 delivers more detailed mids and clearer voices.
If you want to know more about TT-BH22, you can read our in-depth review.
---
TREBLAB Z2
TREBLAB Z2 is about $10 cheaper than Paww WaveSound 3. They are advertised as sports headphones but don't have IPX rating and we aren't really sure if they are the best choice for workouts.
TREBLAB Z2 headphones deliver longer playtime (35 hours compared to 16 hours). They feature Bluetooth 4.1 with 33ft range. Unlike Paww WaveSound 3. TREBLAB Z2 headphones feature support for aptX low latency codec. They can be used in wired mode, too.
The ANC on Paww WaveSound delivers slightly better performance but the difference is not huge.
The sound is nicely balanced and the bass is really impactful. Compared to Paww WaveSound 3, they offer slightly better sound quality. They are also very loud.
---
Comparison Table
Frequently Asked Questions
How do you answer or initiate phone calls on WaveSound 3?
Answering and initiating phone calls on WaveSound 3 is easy. Simply press the Bluetooth button on your headphones to answer calls on the go. To redial the last number you called, you only have to press the Bluetooth button twice.
Does this Headset allow for 2 simultaneous connections?
No, the Paww WaveSound 3 headset does not allow for 2 simultaneous connections. It can store all the devices you have connected to, but it cannot connect to two devices at once. Since it stores the information of all the previously paired devices, it will automatically connect to the most recent and closest one.
Can you listen to the TV with Paww WaveSound 3?
Provided your TV allows Bluetooth connectivity, you can connect and listen to the TV with your Paww WaveSound 3 headset. If your TV does not have Bluetooth connectivity, all you have to do is buy a small Bluetooth transmitter and connect it to the audio output on your TV. Now, you can connect your headset to the TV and listen to the audio of your choice.
Final Thoughts
If you are looking for a pair of budget ANC headphones under $100, the number of your options is actually very limited. Most of those cheap ANC headphones don't isolate ambient noise well and none of them can eliminate all the noise. Still, there are a few really good ANC headphones under $100 and Paww WaveSound 3 are one of the best. They can isolate more than 60% of the ambient noise and the overall performance is more than satisfying. The only real issue could be their weight. They are not the heaviest headphones on the market but they can cause some discomfort and fatigue after 2-3 hours of wearing. Also, if you are a bass head, you won't be amazed by the bass response but if you like more balanced sound, you will happy with Paww WaveSound 3 headphones.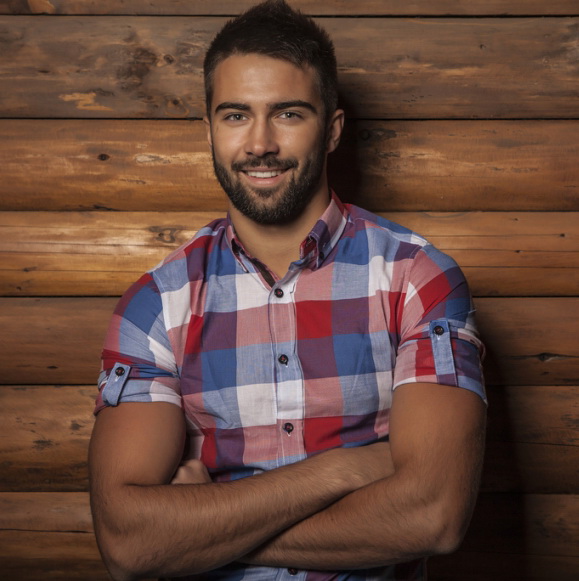 Hello, my name is James Longman.
I'm a writer and editor at AudioReputation. I disassembled my first portable AM/FM radio when I was only 8. At the age of 11, I burned the circuit board on my old boombox cassette player. I'm not going to explain how but it was reckless and stupid.
Since then, I have become much more careful around radios, boomboxes, and other audio devices (at least, I like to think so) but I have never lost the passion for audio equipment. Throughout 20 years of my professional career, I've been working for various audio equipment manufacturers and even started building speakers on my own in my little workshop.
I love the work we do here at AudioReputation. Testing, comparing, and evaluating all kinds of audio devices (speakers, soundbars, headphones, home theater systems, etc.) is something I truly enjoy. I try to be unbiased and give you my honest opinion on every piece of equipment I test. Still, you should take my reviews with a pinch of salt and always be just a little bit skeptical. The fact that I liked some speaker or soundbar doesn't mean that you are going to love it. If you have the opportunity, you should test it/hear it before buying it.