AudioReputation is reader-supported. When you buy through links on our site, we may earn an affiliate commission Learn More
Looking for a great pair of kids Bluetooth headphones with an amazing set of features? Puro Sound Labs PuroQuiet kids Bluetooth headphones are arguably the best option. They might be made for children but their performance and their features are very much on par with headphones made for adults.
Volume-limiting headphones for children were not a big deal back in the 90s. We all used to listen to our Walkmans and portable CD players at high volumes and we didn't care. We were stupid and irresponsible, and our parents had no way to control our music listening habits all the time. Some of my friends experienced the first signs of noise-induced hearing loss at the age of 15. Luckily, today, there's an easy way to prevent this from happening to your child. There're all kinds of volume-limiting headphones for kids and you just have to choose the right ones. Which brings us to Puro Sound Labs.
Puro Sound Labs is one of the most reputable manufacturers of kids' headphones, volume-limiting headphones and hearing-protection earmuffs on the market. It's a very young company but it's already known for making high-quality kids' headphones.
As mentioned, the market is flooded with kids' headphones but most of them are cheap-looking, plasticky headphones offering a very modest feature set and poor performance. They all look like cheap toys.
Unlike other manufacturers, Puro Sound Labs took a different approach. Their volume-limiting headphones are much more premium than the other headphones and their performance is on another level. Puro Sound Labs PuroQuiet Bluetooth headphones are their top-of-the-line kids' headphones and they are arguably the best choice when it comes to volume-limiting Bluetooth headphones for kids.
The greatest highlights of PuroQuiet kids Bluetooth headphones are effective ANC, limited max volume, and fairly balanced sound. Also, the headphones are wireless and the battery life is quite impressive. On top of that, PuroQuiet headphones are very well built and fairly easy to use.
When it comes to downsides, the only thing we can think of is the price. They are significantly pricier than other kids' headphones but it's not like they are overpriced. PuroQuiet headphones simply offer much more than any other pair of kids' headphones and the price is completely justified. Another minor downside is the use of micro USB charging cable instead of USB-C, but that will hardly be a deal-breaker.
Solid construction

Simple control scheme

Two connections – Bluetooth and AUX cable

Very good battery life (up to 16h with the ANC)

Limited max volume (at 85dB)

Good active noise canceling

Above-average sound quality
Pricier than the competition
If you are looking for great volume-limiting wireless headphones for your child, Puro Sound Labs PuroQuiet Bluetooth headphones are a perfect choice. The price is maybe a little bit higher than you would expect but they are completely worth it. Your kids will love them.
Official video – PuroQuiet
What's in the box?
Inside a small and simple box, you will find your Puro Sound Labs PuroQuiet headphones, micro USB charging cable, AUX cable, a hard-shell carrying case, manual, and a warranty card. The warranty period is one year.
Box contents
Specs
PuroQuiet Specifications
DIMENSIONS
Weight
5.92oz
Age limit
2-92
Min/Max head size
14in/16in (measured from the center of one cup, around the headband, to the center of the other cup)
DRIVERS
40mm
TYPE
Over-ear wireless headphones for children
MATERIAL
Plastic (cups) 

Aluminum (headband frame)

PU leather (paddings)
BATTERY
Type
Li-ion, rechargeable
Capacity
290mAh
Playtime
22h (ANC ON) / 16h (ANC OFF)
Recharge time
3h
CONNECTIONS
Bluetooth, AUX
BLUETOOTH DETAILS
Bluetooth version
V4.0
Supported Bluetooth profiles
A2DP, AVRCP, HFP, HSP
NFC
No
Bluetooth range
10m/33ft
TECHNICAL CHARACTERISTICS
Frequency response
20Hz-20kHz
Rated power
10mW
Volume limit
At 85dB
ADDITIONAL FEATURES
ANC (up to 20dB)

Wireless and wired mode

Built-in mic
Design
The design is pretty much generic but still likable. The headband is made of aluminum and entirely wrapped in leatherette. The cups are squarish and made of plastic. The paddings are thick and plushy. Most of the controls are located on the left cup.
The headphones are quite small and the appropriate head size (measured from the center of one ear, across the head, to the center of the other ear) is 14-16in. The headphones are available in three finishes – blue cups with a black headband, grey cups with a black headband, and pink cups with a white headband.
Available in 3 colors
Features
For a pair of kids' wireless headphones, PuroQuiet have an impressive set of features. The most notable features are active noise canceling, volume limiting, and very good battery life. However, these are not the only good things about PuroQuiet headphones.
The most notable features
First of all, we have to notice that the headphones are much more rugged and more durable than rivals. Most kids' headphones look like toys. They are too plasticky, they crackle and don't look like they can survive long-term use.
Also, the manufacturer made them super-comfy. The paddings are plushy and soft. The whole headband is padded and then wrapped in fake leather.
Solid construction and rich paddings
The controls are fairly easy to use. The buttons are quite large and responsive. On the left cup, there are two volume buttons, power switch, and Bluetooth/playback/call button. On the right cup, there's only one button and it's used to turn on/off the ANC.
The left cup also houses the charging port and LED Bluetooth indicators and the right one houses the AUX input.
Simple control scheme
PuroQuiet kids Bluetooth headphones feature Bluetooth 4.0 with a standard 30ft range. They support both SBC and AAC Bluetooth audio codecs and are compatible with both Apple and Android devices. However, they don't support advanced codecs from the aptX family and don't support LDAC. Also, they don't support NFC quick pairing or multipoint pairing.
The battery life is very good. They are much better than other kids' Bluetooth headphones. The capacity is rated at 290mAh. You will get up to 16h with the ANC or up to 22h without the ANC. If you crank up the volume to the max, you will get less than 12h. The recharge takes up to 3h. When you run out of battery, you can connect the included cable and keep using them in passive/wired mode.
Puro Sound Labs followed the suggestions given by the Hearing Health Foundation and the World Health Organization and limited the max volume to 85dB. The volume is limited in both modes – wired and wireless. The max allowed exposure time at this volume level is 8h. So, you should be aware that not even 85dB is perfectly safe for your child and that there's a time limit when it comes to exposure. However, there's one additional feature (or rather two) that might prevent your kid from cranking up the volume.
The volume is limited at 85dB in both modes
PuroQuiet kids Bluetooth headphones have very good passive noise isolation and, on top of that, they also feature active noise canceling (ANC). According to the specs, these two things combined should isolate up to 82% of all the ambient noise. That kind of noise attenuation will allow your kid to hear everything clearly, even at lower volumes.
Performance and Sound Quality
Testing these headphones was a little bit tricky since none of our team members have a small head. Luckily, some of us have kids and, for the purposes of this review, we employed them temporarily and asked them to tell us their impressions. So, you can't really expect some professional observations but you can expect pure honesty.
None of our kids complained about comfort or tightness. They all loved the headphone style and those bright colors.
Noise-canceling worked fine. We've asked the kids to tell us the difference between Bose QC35 II and these headphones and they all loved PuroQuiet headphones more. It's important to notice that none of them were able to achieve the right fit with Bose headphones while PuroQuiet headphones provided a perfect fit. QC35 II ANC headphones are simply not suited for 4 and 5-year old kids. PuroQuiet headphones provided a decent amount of isolation when it comes to continuous low-frequency noise. They have eliminated at least half of all the noise. Their noise isolation is not absolutely perfect but it's good enough (considering the price).
Recommended Reading :

Testing the sound quality was even trickier than testing the ANC. I mean, you can't expect a child to give you some flashy description. However, the kids loved the bass and none of them found it too boomy or overwhelming. The vocals were clear and intelligible and the lead instruments sounded nice. The kids had some issues with high-pitched sounds. Apparently, the treble is not perfectly balanced and there's some excessive brightness when treble-heavy tracks are played. It's not painful but it can be distracting.
We have no complaints regarding battery performance. It's pretty much on par with the advertised playtimes.
Also, the kids had no issues with the volume limit – none of them found the headphones too quiet.
The Competition
As said, the market is flooded with all kinds of kids' headphones but most of them are cheaply made and not as premium as PuroQuiet. We have picked out three models but, in our opinion, none of them are as capable as PuroQuiet Bluetooth headphones.
---
Puro Sound Labs BT2200
Puro Sound Labs BT2200 is the predecessors of PuroQuiet headphones. There are many similarities between the two models (the same build quality, control scheme, similar sound quality, volume limit).
The price difference is not huge (approx. $20). BT2200 headphones have rounded cups while PuroQuiet headphones have squarish cups and that's the easiest way to make a difference between them.
The biggest difference is the lack of ANC. PuroQuiet headphones offer better noise isolation than the BT22000. Also, PuroQuiet headphones have a larger battery and deliver longer playtime.
---
Censi Music Headset
Censi headphones are wireless cat ear headphones for kids. They are slightly cheaper than the PuroQuiet (priced around $85).
Both headphone models look nice and they both have simple control schemes. However, PuroQuiet headphones are more rugged and feel more durable. Also, PuroQuiet headphones have a much better battery life.
Both headphone models can be used in two modes – wired and wireless (Bluetooth).
Censi headphones don't have ANC and don't isolate as much noise as PuroQuiet headphones.
In the end, PuroQuiet headphones deliver a more balanced and clearer sound. Censi headphones are a little bit bassy and don't have volume limitation.
---
LilGadgets Untangled PRO
LilGadgets Untangled PRO headphones are one of the most popular models on the market. They are significantly cheaper than the PuroQuiet headphones ($50 price difference).
LilGadgets Untangled PRO headphones look like a kids' version of Sennheiser Momentum. The build quality is decent and they don't feel flimsy or too fragile. The comfort is pretty good – the manufacturer used SoftTouch breathable mesh cloth for the paddings. The controls are fairly easy to use.
Untangled PRO headphones support wired daisy-chaining thanks to the feature called SharePort. They can be used in wired or wireless mode.
PuroQuiet headphones have a much longer battery life (22h VS 12h). Also, PuroQuiet headphones offer better noise isolation. Untangled PRO headphones don't feature ANC.
Both models have limited volume. PuroQuiet headphones deliver slightly clearer and more balanced sound.
---
Comparison Table
Frequently Asked Questions
Where is Puro Sound Labs located?
The Puro Sound Labs headquarters are located in San Diego, California. You can purchase their products in the United States, the United Kingdom, Canada, Italy, France, Spain, the Netherlands, Germany, Australia, New Zealand, Singapore, Norway, and several other countries.
How do you pair Puro Sound Lab headphones?
You first need to ensure that the device's bluetooth is switched on and discoverable. Switch the headphones on and make sure that they are in discoverable mode. Ensure that the source device is within a one-meter radius of the headphones, then look for discoverable devices. Select either "Puro BT-2200", "JuniorJam" or "PuroQuiet", and pair the headphones.
Final Thoughts
Before writing this article, we didn't know much about the Puro Sound Labs but this manufacturer really surprised us. The majority of currently available kids' headphones are just crappy plastic toys, but Puro headphones aren't like that.
PuroQuiet is their most advanced headphone model and it's arguably the best headphone model for kids on the market. They are pricier than the competition but they are worth the extra money.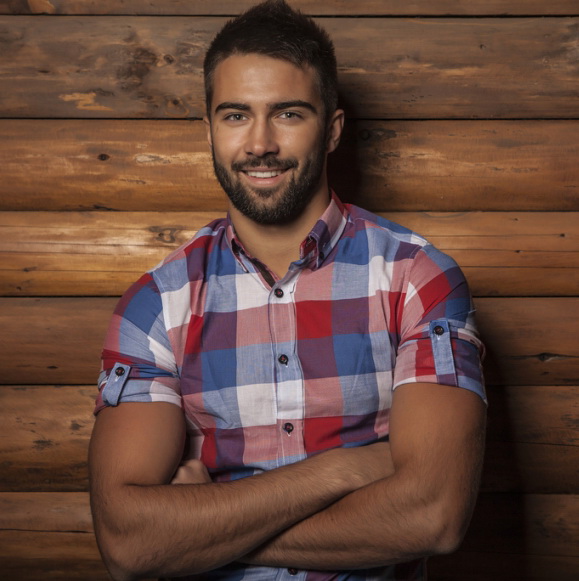 Hello, my name is James Longman.
I'm a writer and editor at AudioReputation. I disassembled my first portable AM/FM radio when I was only 8. At the age of 11, I burned the circuit board on my old boombox cassette player. I'm not going to explain how but it was reckless and stupid.
Since then, I have become much more careful around radios, boomboxes, and other audio devices (at least, I like to think so) but I have never lost the passion for audio equipment. Throughout 20 years of my professional career, I've been working for various audio equipment manufacturers and even started building speakers on my own in my little workshop.
I love the work we do here at AudioReputation. Testing, comparing, and evaluating all kinds of audio devices (speakers, soundbars, headphones, home theater systems, etc.) is something I truly enjoy. I try to be unbiased and give you my honest opinion on every piece of equipment I test. Still, you should take my reviews with a pinch of salt and always be just a little bit skeptical. The fact that I liked some speaker or soundbar doesn't mean that you are going to love it. If you have the opportunity, you should test it/hear it before buying it.