AudioReputation is reader-supported. When you buy through links on our site, we may earn an affiliate commission Learn More
If you are tired of unreliable cheap Bluetooth earbuds and you are considering some old-fashioned wired solutions, RHA S500i could be just the thing you need. They are compact, small, durable, comfortable, they offer decent and reliable performance and, on top of all that, they are quite affordable.
RHA is a well-known British headphone manufacturer. You have probably heard of their more expensive in-ear monitors like T20 or T20i or their wireless earbuds like MA650 and MA750. Unlike those models, RHA S500i earbuds are much smaller, more compact, and sharper-looking. S500i earbuds are specially designed for iPhones but there is also the Android version called RHA S500 Universal. The only difference between the two versions is in the controls. RHA S500i earbuds feature more convenient 3-button inline remote. All the buttons work perfectly fine when connected to an iPhone and they will work on some Android phones but they won't work on all of them.
There are a lot of good things we can say about these earbuds, but there is also one very important flaw. When it comes to positives, we liked the elegant design and super-small but very rugged housings. The comfort was not an issue but some people might prefer comply foam tips instead of included silicone tips. The cable feels durable but it's not really tangle-free. The inline controls are simple and easy to use. The mic is built inside the inline remote and it offers pretty good performance, especially when you're in a quiet environment. The sound signature is slightly bassy but not overwhelming or annoying. The only real downside is too much sharpness in the treble region. Certain high frequencies (between 8 and 10kHZ) are simply too emphasized and could cause some noticeable sibilance, especially at high volumes. The highs can be a bit too harsh and fatiguing for people with sensitive ears.
Stylish design

Great durability – metal housings, dual material cable, 3-year warranty

Comfortable – light, compact, ear tips in different sizes

Inline controls

Built-in mic

Decent sound quality with a slight bass emphasis

Good noise isolation and low sound leakage
Too much treble emphasis – noticeable sibilance
If you are looking for a relatively affordable pair of old-school wired earbuds for your iPhone, RHA S500i is a viable option. They are compact, durable, light, and they deliver decent performance. They are not the best sounding earbuds money can buy, but then again, they are priced under $50 and for that kind of money, they offer more than satisfying sound quality with a bassy sound signature.
What's in the box?
The box is nice and simple – all the important features are highlighted and listed on the back. Inside the box, you will find your wired RHA S500i earbuds, a soft carrying pouch, 6 pairs of silicone tips in S, M, and L sizes (2 pairs in each size), additional pair of bi-flanged silicone tips, clothing clip, simple user manual, and a 3-year warranty. The number of manufacturers offering this kind of warranty is really small and it definitely shows that people from RHA believe in their product.
Box contents
Specs
RHA S500i Specifications
DIMENSIONS
Weight
14g/0.5oz
Cable length
1.35m/4.4ft
MATERIAL
Earbud housings – aluminum

Cable – dual material (rubber + braided fabric)
DRIVERS
Micro-dynamic 140.1 x2
TYPE
In-ear, wired
CONNECTIONS
3.5mm (gold-plated)
OTHER TECHNICAL DETAILS
Frequency response
16Hz to 22kHz
Sensitivity
100dB
Impedance
16Ω
ADDITIONAL FEATURES
3-button inline controls compatible with iOS devices

Ear tips in 6 different sizes (+ bi-flange tips)

3-year warranty
Design
RHA S500i earbuds definitely look more expensive than they actually are. They are not as bulky and curvy as some previous RHA in-ear headphones. The housings are super-small and compact. They are entirely made of aluminum alloy, and the finish is brushed aluminum (that's the only available finish/color). The ear tips are not angled which makes them less ergonomic but that didn't make them less comfortable or less stable.
Compact and durable aluminum housings
The cable is somewhat unusual. It's made of two materials. The lower part, starting from the 3.5mm jack up to the inline remote is covered with braided fabric, and the upper half is made of rubber. The whole idea behind this dual material cable construction is to improve durability. The cable is not actually tangle-free. It's 4.4ft long which is more than enough, even for very tall people.
Interesting, elegant, and unusual design with metal housings, dual-material cable, and inline controls
Features and Performance
There are a lot of things we liked about these earbuds starting from the package contents. The manufacturer included 7 pairs of silicone tips which should be more than enough unless you have really small or really large ears (there are no XS and XL tips). The build quality is quite impressive. Both housings and cable are sturdy and very durable.
The comfort won't be an issue for most of the people. If you have more sensitive ears, you could buy comply foam tips. We have also noticed that comply foam tips offer better seal, better stability, and better isolation.
RHA S500i are wired earbuds. The cable ends with a standard 3.5mm gold-plated jack, which allows you to connect them to any phone, tablet, or any other audio source with a 3.5mm output. There's no Bluetooth connectivity – the only option is wired connection.
The inline controls are simple and easy to use. You have three buttons. Top and bottom buttons are volume buttons, while the middle one is the multifunction button. You can use this middle button to play/pause music or answer call (press once), play the next track or reject/end call (press twice), or to play the previous song (press three times). On the back end of the inline remote, there's a built-in microphone. These controls are fully compatible with iOS devices and they might work with some Android devices, but they will not work with all of them. In some cases, you won't be able to use the volume buttons. We didn't have any issues with the middle button – it worked with all kinds of devices.
3-button inline controls
The microphone offers satisfying performance (considering the price). It's not noise canceling but it doesn't pick up too much noise and it doesn't muffle your voice. Everything sounds pretty loud and clear on both ends, but you should still avoid using it in a noisy environment.
Based on the previous users' experience, the only weak link, in terms of construction and durability, is the juncture point between the two halves of the housing. A few customers reported this issue. We didn't have any problems with our earbuds, but you should still be aware of this ''problem''. What's reassuring is that you get a 3-year warranty so if anything happens within this period, you can ask the manufacturer to replace/repair your earbuds.
Sound Quality
We have mixed feelings when it comes to sound quality. The manufacturer opted for the mainstream sound signature with a slight bass emphasis which is completely fine but only if the midrange and the treble are relatively flat.
As you can see in the picture below, the upper bass is emphasized and most of the midrange is nicely balanced and relatively flat but the lower midrange can be overpowered by the bass. The highs are the most problematic part of the spectrum. There's too much treble emphasis in the upper treble region which, in some cases causes sibilance and fatigue. All in all, the sound is not bad, but there's a room for improvement, especially when it comes to treble.
The thing you probably know is that you really need to find the best possible seal to get the best possible sound quality. This is particularly important when it comes to bass response.
Image provided by the RHA
The soundstage is relatively narrow compared to over-ear headphones and to open-back headphones, but that's pretty much expected. RHA S500i are comparable to other in-ear headphones within the same price range (under $50). The instruments are not jumbled up but the separation between them is not ideal.
Recommended Reading :

The noise isolation is very good (it depends a lot on finding the right ear tip size) and the sound leakage is minimal, almost nonexistent.
The Competition
There's an incredible number of competitors at this price point. Today, you can find a pair of wired earbuds with inline controls for less than $20 or even less than $10. We are about to offer you three viable wired alternatives.
---
TaoTronics TT-EP002US
TaoTronics is one of our favorite brands when it comes to budget headphones. We are big fans of their over-ear Bluetooth headphones. This manufacturers packs so many great features into their products and sells them at affordable prices.
TT-EP002US are wired noise-canceling in-ear headphones. They are priced around $50 and they offer an incredible set of features for that kind of money.
Like the RHA S500i, TT-EP002 earbuds come with ear tips in different sizes, but they also come with in-ear hooks and airplane adapter.
One thing you won't get with the RHA S500i is the ANC. S500i earbuds offer only passive isolation. TT-EP002 has two modes – monitoring and ANC. Monitoring mode allows you to be aware of your surroundings. ANC is not exceptional but it isolates a decent chunk of outside noise.
TT-EP002 earbuds are not as bassy as the RHA S500i. They deliver a bit more balanced sound without too much brightness. If you are into bass-heavy sound, you will prefer the RHA S500i. One more thing we've noticed about the TT-EP002 is that the sound changes when you turn on the ANC – the sound becomes quieter and a bit muffled. There's a noticeable distortion at high volumes.
Just like the RHA S500i, TT-EP002 earbuds have inline controls and a built-in mic.
---
Bose SoundSport in-ear headphones
Bose is one of the most famous audio equipment manufacturers and one of the most famous brands in the world. Their most popular products are noise-canceling earbuds and headphones – Quiet Comfort QC20, QC25, and QC35 but they also make all kinds of speakers (Bluetooth and wired), home theater systems, etc. Bose products are not appreciated by the audiophiles, mostly because of their mid-centric sound signature and because of their pricing policy (their products are often extremely overpriced).
Bose SoundSport wired in-ear headphones are usually priced around $100 but, since this is an old model, you can often find it for less than $50.
SoundSport earbuds come in a rich packaging along with ear tips and in-ear hooks in different sizes and hard carrying case with a carabiner.
Both earbud models have long cables, inline controls with built-in mics, and they both have 3.5mm jacks. Bose SoundSport earbuds are sweat-resistant which makes them more suitable for sports than the RHA S500i.
Bose SoundSport earbuds lack some real impact in the bass department and if you prefer heavier/punchier sound, you will like the RHA earbuds more. Like most of the Bose products, Bose SoundSport earbuds have nicely balanced and articulate midrange. The highs are also well-balanced. There's a slight elevation around 8kHz which could cause some sibilance but it's not as harsh or bright as RHA S500i.
---
Skullcandy Method Sweat-Resistant Sports Earbuds
Skullcandy earbuds and headphones could easily be the most distinctive, most colorful, and most interesting earbuds/headphones on the market. Their wired Method earbuds look truly unique. They are priced under $40, which makes them more affordable than the RHA earbuds.
When it comes to design, Skullcandy earbuds are clear winners, at least in our opinion. Both models are very rugged. Skullcandy Method earbuds are coated with some kind of sweat-resistant gel which makes them more appropriate for sports.
They both come with long cables and inline remotes with built-in mics. Method earbuds have only one button while the RHA S500i earbuds have 3 buttons and offer more control over playback.
If you are crazy about the bass, then you are going to love these Skullcandy Method earbuds. RHA S500i earbuds are kind of bassy but Method earbuds are much crazier. Because of that mind-blowing bass, a great chunk of the midrange and treble are muffled. If you prefer a more balanced sound, RHA S500i is probably a better choice.
---
Comparison Table
Final Thoughts
RHA S500i is a decent and affordable pair of earbuds. If you are tired of unreliable cheap Bluetooth in-ear headphones and you don't want or can't spend more money on some expensive wireless models, you should at least try these. They are quite durable, they look very elegant, the controls are simple, and the sound is bassy. If you are a bass head and you don't mind a little bit of brightness, you are going to love them.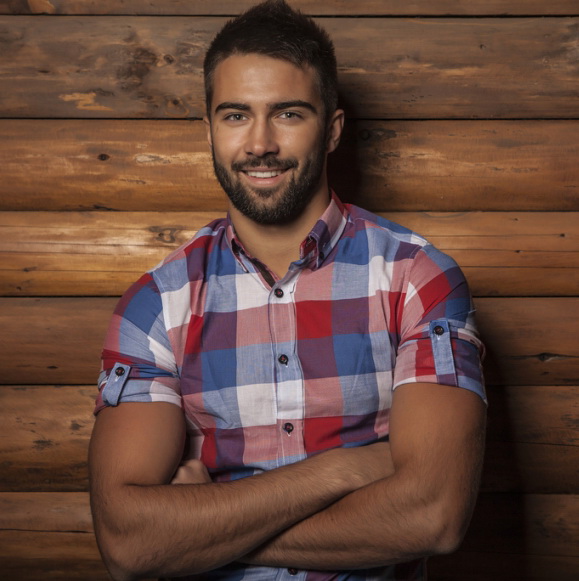 Hello, my name is James Longman.
I'm a writer and editor at AudioReputation. I disassembled my first portable AM/FM radio when I was only 8. At the age of 11, I burned the circuit board on my old boombox cassette player. I'm not going to explain how but it was reckless and stupid.
Since then, I have become much more careful around radios, boomboxes, and other audio devices (at least, I like to think so) but I have never lost the passion for audio equipment. Throughout 20 years of my professional career, I've been working for various audio equipment manufacturers and even started building speakers on my own in my little workshop.
I love the work we do here at AudioReputation. Testing, comparing, and evaluating all kinds of audio devices (speakers, soundbars, headphones, home theater systems, etc.) is something I truly enjoy. I try to be unbiased and give you my honest opinion on every piece of equipment I test. Still, you should take my reviews with a pinch of salt and always be just a little bit skeptical. The fact that I liked some speaker or soundbar doesn't mean that you are going to love it. If you have the opportunity, you should test it/hear it before buying it.