AudioReputation is reader-supported. When you buy through links on our site, we may earn an affiliate commission Learn More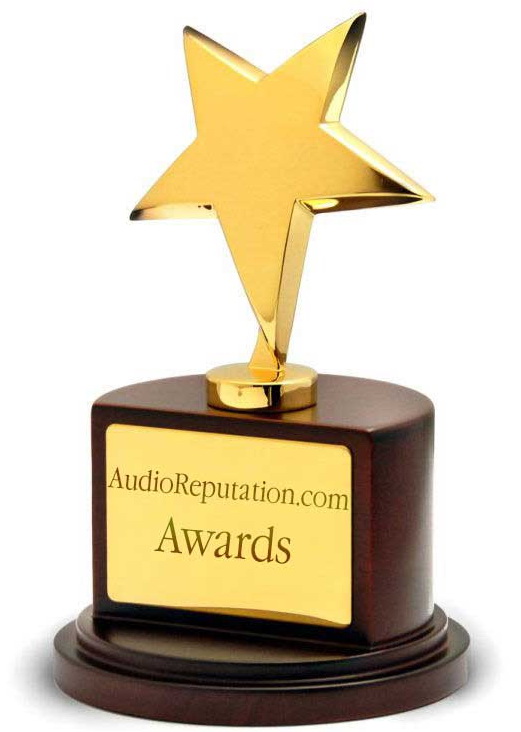 SPL Phonitor XE headphone amp is made for both audio mastering professionals and regular audiophiles. It's top-of-the-line solid-state amp (or DAC/amp, depending on the configuration you choose) offering uncompromised versatility and sound quality. Sounds interesting? Read our in-depth review to find out more.
SPL stands for Sound Performance Lab. It's a German audio company with more than 30 years of experience in making both professional audio equipment and high-end audiophile gear. The company is known for incorporating its proprietary professional technological solutions in their hi-fi products. SPL Phonitor XE is the perfect example. Some of the most notable SPL's proprietary technologies you can find on Phonitor XE are VOLTAiR 120V Rail Technology and Phonitor Matrix. But this is just the beginning. Here's a short overview.
The Phonitor line was launched more than 10 years ago and, since then, SPL has introduced a few more models, including Phonitor X (preamp and headphone amp), Phonitor E (dedicated headphone amp), Phonitor XE (headphone amp or DAC/amp), and Phonitor 2. The original Phonitor and Phonitor 2 are primarily designed for professional mixing, while the Phonitor X, E, and XE are designed as hi-fi audiophile equipment (that can also be used for professional mixing, especially when you need to get speaker-like listening experience through headphones).
Phonitor X, Phonitor E, and Phonitor XE use the same kind of headphone amp circuits and deliver pretty much the same (or at least fairly similar) performance. The difference between them is in the number of available connections and adjustment options (especially when it comes to SPL's Phonitor Matrix adjustments). Phonitor XE is the most capable of those three. It's available in two configurations – with and without an optional DAC768. We strongly recommend the version with a built-in DAC. It will cost you $800 more but it's worth it.
Phonitor family
Phonitor XE is an extremely versatile and powerful headphone amp. It features both balanced (4-pin XLR) and unbalanced (6.35mm) headphone outputs. You have not one but two pairs of headphone outputs (one on the rear, one on the front). When it comes to available inputs, the basic version has both XLR balanced and RCA unbalanced inputs. The advanced version with a built-in DAC has also digital inputs – coaxial, optical, USB, and AES.
XE can drive just any pair of headphones (planar or dynamic) or IEMs you can think of. Its power delivery is effortless and extremely quiet. High-impedance headphones and extremely sensitive IEMs will both get exactly what they need from this amp.
The most important feature of every Phonitor headphone amp, including Phonitor XE, is the so-called Phonitor Matrix. It's something that makes them different from standard headphone amps. This technology was developed by the SPL's R&D team and its sole purpose is to make headphones sound like stereo speakers by adjusting the angle and crossfeed. It's an interesting and very effective technology that raises the listening experience to a whole new level.
The optional DAC768 is built around AKM's VELVET SOUND architecture and AK4490EQ chip. It supports sample rates of up to 768kHz as well as DSD playback (up to DSD256).
Phonitor XE delivers exceptionally accurate, neutral, and transparent sound. It allows every pair of headphones to reach their full potential and doesn't introduce any coloration. The audio reproduction is truthful, natural, and precise, but not to the point where it gets analytical or where it causes fatigue. Powerful, quiet, accurate, transparent – that's SPL Phonitor XE in four words.
Price could be an issue (Phonitor XE with a built-in DAC is priced over $3.300) but, to be honest, Phonitor XE is absolutely worth it. The value you get is simply amazing. This beautiful solid-state amp can outperform much pricier amps.
Impeccable build quality

Great versatility (balanced and unbalanced analog inputs + optional digital inputs)

Front and rear headphone outputs (4-pin XLR balanced and 6.35mm unbalanced)

Optional DAC768

SPL's proprietary Phonitor Matrix (Angle and Croosfeed adjustments)

Impressive power output (powerful enough to drive any headphones or IEMs)

Surprisingly quiet power delivery

Powerful, clear, transparent, and organic sound reproduction
6.35mm output has the priority over the XLR balanced output– installing a simple XLR/6.35mm switch instead of giving priority to one output would've been a better solution

Phonitor XE is quite expensive (priced over $3.300)
SPL Phonitor XE is an impressive headphone amp. It can drive anything you throw at it, regardless of the headphone impedance or sensitivity. It has a very sophisticated, detailed, transparent, and incredibly accurate sound delivery. It doesn't color the sound in an unnatural way – it delivers every single tone the way it's supposed to sound and offers some advanced adjustments that separate it from the rest of the competition. Thanks to the proprietary Phonitor Matrix, Phonitor XE can expand the soundstage, make it airier, and bring your listening experience to a whole new level.
Even though it's not cheap, we still feel it's priced reasonably and, compared to other similarly priced competitors, Phonitor XE offers much more. Not just in terms of adjustments, but also in terms of sound reproduction. Phonitor XE is arguably one of the best solid-state headphone amps in its price range.
What's in the box
SPL Phonitor XE headphone amp comes nicely packed and protected. The packaging also includes the power cable, user manual with Phonitor Matrix adjustment instructions, and a warranty card.
Drivers for Windows can be found on the SPL's official webpage. Drivers for Mac OS are not required.
Specs
SPL Phonitor XE Specifications
DIMENSIONS
Width
10.94in/278mm
Height
3.94in/100mm
Depth
12.99in/330mm
Weight
11.24lb/5.1kg
INPUTS
ANALOG
XLR Balanced (left and right)

RCA Unbalanced
DIGITAL
Coaxial x1

Optical TOSLINK x1

USB Type-B x1

AES x1
HEADPHONE OUTPUTS
4-pin XLR Balanced x2 (front and rear)

6.35mm Unbalanced x2 (front and rear)
MAX SAMPLE RATES
Coaxial
192kHz
Optical TOSLINK
96kHz
USB Type-B
768kHz/DSD256/DOP
AES
192kHz
HEADPHONE OUTPUTS
BALANCED 4-pin XLR
Impedance: 0.36Ω

Frequency range: 10Hz-300kHz

THD: .00082% (at 1kHz, 100kΩ load, 0 dBu)

Damping factor: 180 (at 40Ω)

Dynamic range: 130.5dB
UNBALANCED 6.35mm
Impedance: 0.18Ω

Frequency range: 10Hz-300kHz

THD: .00082% (at 1kHz, 100kΩ load, 0 dBu)

Attenuation factor: 180 (at 40Ω)

Dynamic range: 135.5dB
MAX POWER OUTPUTS
@32Ω
2.7W x2
@47Ω
2.9W x2
@120Ω
3.7W x2
@300Ω
2W x2
@600Ω
1W x2
ADDITIONAL FEATURES
Switchable mains voltage (115V/60Hz and 230V/50Hz)

Adjustable headphone output level

IR learning function

Phonitor crossfeed-angle Matrix

Optional DAC768
Design
Phonitor is larger than the average desktop headphone amp. It weighs more than 11lbs, it's almost 11in wide and 13in deep. All the parts and finish seem to be very high-quality. The chassis is made of steel, and all the knobs are made of aluminum. The whole presentation is very premium.
The amplifier is available in three colors – black, red, and silver. You should know that only the front panel is colored– the rest of the chassis is black on all three versions.
All the controls are on the front and all the inputs are on the back. On the front side, you have the Phonitor Matrix controls (Matrix switch, Angle dial, and Crossfeed dial), source selector, mono/stereo switch with Laterality selector, large volume dial with an LED power indicator, two VU meters with VU selector (0dB/6dB/12dB), front/rear headphone output selector, and two headphone outputs (4-pin XLR balanced + 6.35mm unbalanced).
On the back, you have two more headphone outputs (4-pin XLR balanced + 6.35mm unbalanced), analog inputs (unbalanced RCA inputs, balanced XLR inputs), power input, main power switch, and a replaceable fuse (115V or 230V).
If you decide to buy the version with a built-in DAC768, you will also get a series of digital inputs including coaxial input, optical TOSLINK input, USB Type-B, and AES input.
Premium design and build quality
Features
One of the first things you are going to notice when you open the box is the number of headphone outputs. Phonitor XE is one of the rare headphone amps on the market with 4 outputs – 2 on the front and two on the back (2 of which are balanced XLR and two are standard 6.35 TRS outputs). This is a great feature for permanent setups so you can keep your favorite headphones plugged in all the time. There's a simple F/R switch on the front that allows you to select whether you want your tunes to come out through the front or rear outputs.
One thing to be aware of is that standard headphone output always has the priority over the balanced XLR output. So, if you have two headphones connected to the front outputs, the sound will come only through the 6.35mm output. But you can always have two headphones connected – one to the rear XLR and the other to the front 6.35mm output and shift between them.
If you opt for the headphone amp only, you will have two analog inputs at your disposal – RCA (unbalanced) and XLR inputs (balanced). If you, however, opt for a version with a built-in DAC, you will also get a series of digital inputs (coaxial, optical, USB Type-B, AES). SPL uses DAC768 with the AK4490EQ chip. The max supported sample rate is 768kHz (through USB Type-B). This DAC also supports DSD256 and DoP. DAC768 is an excellent match for this headphone amp and it's a very convenient option if you don't have enough space on your desk for additional audio equipment.
The front panel houses a large volume knob with a built-in LED power/standby indicator. The knob is stepless, it has a very nice feel to it, and it's super-smooth so you can easily find the volume level you need. The unit doesn't come with a remote but, luckily, you can control the volume with just any IR remote. Phonitor XE can be programmed to react to your remote commands in a minute. You just have to press the IR PGM volume button on the back of the amp and select the buttons you want to use to lower/raise the volume.
Phonitor XE has the laterality dial, which allows you to balance the sound between the left and right channels. This dial is accompanied by a mono/stereo/laterality switch.
On the bottom of the unit, you will find two DIP switches. Switch 1 is used to increase the headphone output level and Switch 2 is used to amplify the signal (at RCA inputs) from hi-fi level to studio-level (from -10dBV to 0dBu) and get equal output levels when switching between XLR and RCA. The placement of these switches is somewhat odd – placing them on the front or on the back would've been a much better solution.
What makes Phonitor XE so special is the Phonitor Matrix. This feature simulates speaker placement and performance – it basically makes your headphones sound like speakers and allows you to hear the music the way it was supposed to sound. The Matrix features a pure analog circuitry and maintains the original audio quality without any AD/DA conversion.
Phonitor Matrix explained in four pictures
Turning the Phonitor Matrix on unlocks adjustment options for the speaker placement and crossfeed. You can simulate the angle of the speakers (4 steps – 22°/30°/40°/55°) and select one of 6 available crossfeed steps. In layman's terms, crossfeed simulates the effects of room size, reflection, absorption, and other room characteristics on sound delivery.
Angle and Crossfeed settings
We must not forget those beautiful VU meters in the front right corner. They indicate the input levels from the selected source. If needed, you can lower the sensitivity of VU meters by 6 or 12dB.
Phonitor XE runs on the SPL's proprietary 120V Rail Technology called VOLTAiR. This technology is the heart of this headphone amp. It delivers the highest possible dynamic range and audio performance.
Performance and Sound Quality
For testing purposes, we've used some of our favorite headphones including Sennheiser's HD650 and HD800, our favorite planars – LCD-3 and HIFIMAN HE-1000 V2, and one of the best IEMs we've heard this year – Meze RAI Penta. Most of the time Phonitor XE (with a built-in DAC) was connected to our MacBook Pro through USB cable and we were playing FLAC and ALAC files.
Phonitor had no problems driving any of the headphones we tried. It did its job with ease and authority. And it never showed any weaknesses. It delivered reference-grade neutrality and transparency, but it never sounded too analytical, boring, or fatiguing.
The sound reproduction is clean and without any signs of distortion, even at max volume. Even with extremely sensitive IEMs like RAI Penta, it's practically impossible to notice any noise. Phonitor XE is incredibly powerful yet surprisingly quiet.
Recommended Reading :

This amp delivers the whole audible spectrum smoothly and accurately. It's very transparent and revealing. It won't hide any weaknesses of your setup but it will also create a great synergetic effect with high-quality gear.
SPL Phonitor XE headphone amp won't give you the warmth and coloration you can get with tube amps, but it won't disappoint you, even if you are a hard-core tube enthusiast. The soundstage is wide and airy, with vivid and precise imaging. The bass is tight, powerful, and fast. The highs are consistent, smooth, almost sparkling. There's not even a hint of brightness or unwelcome bite. Nothing that could possibly cause any fatigue. The midrange is present, detailed, dynamic, and perfectly clear. We honestly can't think of anything we didn't like.
Frequently Asked Questions
What is a headphone amplifier used for?
A headphone amplifier allows several headphones to be connected simultaneously to one or more audio sources. They're mostly used in music studios to monitor sound during recording sessions.  
What do amps and DACs do for headphones?
Although amps and DACs are similar devices, they have a slight difference. DAC (digital-to-analog converter) converts digital sound information to audible analog sound waves. Amplifiers, on the other hand, boost the sound before it reaches speakers or headphones, so they are louder.
Final Thoughts
To conclude, SPL Phonitor XE is a truly amazing solid-state headphone amp. It will work with just any pair of headphones you can think of and it will allow you to hear all their strengths and weaknesses. The amp is both incredibly powerful and surprisingly quiet. Whether you want to connect a pair of planar headphones or very sensitive high-end IEMs, you will get the same magnificent performance. It offers a reference level of clarity, transparency, and neutrality. It will deliver full and natural sound without any coloration. With the right angle and crossfeed settings, it will give you the same kind of experience you can get with a pair of high-quality stereo speakers.
With its multiple front and rear headphone outputs and amazing set of adjustment options, Phonitor XE is quite a unique headphone amp. It is definitely one of the best solid-state headphone amps under $3.000 we have ever tested. If you have the money, we strongly recommend getting the version with a built-in DAC768. This DAC is maybe not the best or the most capable out there but it still creates great synergy with the Phonitor XE and it doesn't leave much to be desired.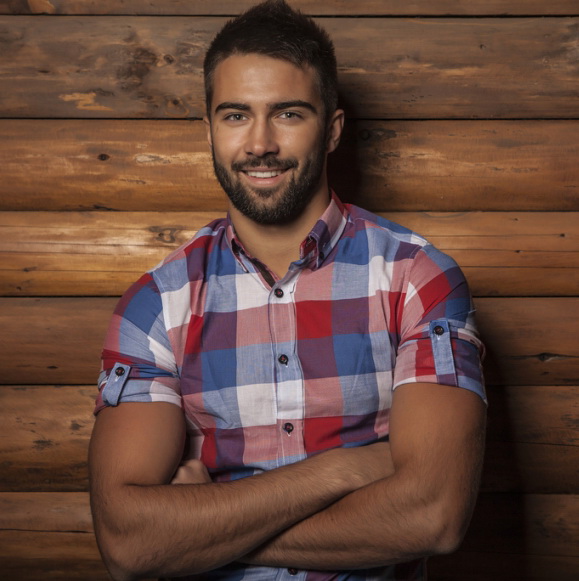 Hello, my name is James Longman.
I'm a writer and editor at AudioReputation. I disassembled my first portable AM/FM radio when I was only 8. At the age of 11, I burned the circuit board on my old boombox cassette player. I'm not going to explain how but it was reckless and stupid.
Since then, I have become much more careful around radios, boomboxes, and other audio devices (at least, I like to think so) but I have never lost the passion for audio equipment. Throughout 20 years of my professional career, I've been working for various audio equipment manufacturers and even started building speakers on my own in my little workshop.
I love the work we do here at AudioReputation. Testing, comparing, and evaluating all kinds of audio devices (speakers, soundbars, headphones, home theater systems, etc.) is something I truly enjoy. I try to be unbiased and give you my honest opinion on every piece of equipment I test. Still, you should take my reviews with a pinch of salt and always be just a little bit skeptical. The fact that I liked some speaker or soundbar doesn't mean that you are going to love it. If you have the opportunity, you should test it/hear it before buying it.