AudioReputation is reader-supported. When you buy through links on our site, we may earn an affiliate commission Learn More
You may think that you can't get premium performance from an affordable pair of true wireless earbuds but you actually can. You just have to know the right brands and there are at least a few of them making very affordable and also very capable true wireless earbuds. TRANYA is one of those brands. With every new release, TRANYA manages to raise the bar and improve the performance of their headphones and earbuds. Today, we are reviewing TRANYA's B530 Pro true wireless earbuds. It's the upgraded version of the previous B530 earbuds, with a stronger battery and improved sonic performance. We will discuss all the upsides and downsides, and give you our honest opinion on whether you should buy them or not.
---
We like many things about TRANYA B530 Pro earbuds but they can all be summarized in one phrase – excellent price/performance ratio. They are quite affordable (priced at $50). Their build is quite premium (IPX5-certified) and the buds are very compact. The controls are touch-sensitive. There are no physical buttons, which is always a plus when it comes to true wireless earbuds, especially when the buttons are responsive and easy to use. And they are.
For a pair of earbuds, the battery is extremely powerful and delivers an impressive playtime (10h per cycle). The charging case provides 7 additional charging cycles, which is also great. The earbuds can be used in mono or stereo (sync) mode. The earbuds feature Bluetooth 5.0 and support aptX audio codec. The connection is perfectly stable. The mic performance is not flawless but it's more than decent for the price. The sound is bass-oriented but not too bassy. The mids are just slightly overshadowed by the bass, but still fairly clear and detailed.
There aren't many things to complain about, especially at this price point. There are just a few things we want to mention. First, the earbuds come with a micro USB charging cable. More capable USB-C cable would've been a better option and it would shorten the charging time. Second, the charging case feels a bit too plasticky. In terms of ruggedness and durability, the case is not exactly on par with the earbuds.
30% Discount code : Tech30off
Affordable price

Compact and ergonomic design

The earbuds are rugged and IPX5-certified

Tight and comfortable fit

Simple and responsive touch-sensitive controls

Powerful battery (10h per cycle, 80h in total) + Fast Charge feature

Mono and stereo modes

Decent mic performance

Bass-oriented sound but with clear mids and fairly consistent highs
Micro USB charging cable (not USB-C)

The charging case is not as sturdy as the earbuds
At this price point, you can hardly get better overall performance. TRANYA B530 Pro true wireless earbuds are durable, capable, and fun-sounding. There are some minor flaws (micro USB charging cable, plasticky charging case) but they are still worth the price. If you're looking for true wireless earbuds under $70, B530 Pro could easily be your best option.
Official video – TRANYA B530
What's in the box?
The box looks more premium than the price implies. TRANYA really cares about the presentation and B530 Pro is the perfect example.
Inside the box, you'll find a charging case with two wireless earbuds in it. You will get three pairs of silicone tips in different sizes (one pair is already installed), a micro USB charging cable, manual, and 1-year warranty.
Box contents
Specs
TRANYA B530 Specifications
DRIVER DETAILS
Driver type
Dynamic
Driver size
6mm
BATTERY DETAILS
Type
Li-ion, rechargeable
Capacity (earbud/case)
55mAh/800mAh
Playtime
10h per cycle (up to 80h in total)
Recharge time
Approx. 2h
CONNECTIONS
Bluetooth
BLUETOOTH DETAILS
Bluetooth version
Bluetooth 5.0
Supported Bluetooth profiles
AAC, SBC, aptX
NFC
No
Bluetooth range
Up to 33ft
COMPATIBILITY
iOS/Android OS
WATERPROOF/WATER RESISTANT
IPX5
ADDITIONAL FEATURES
Charging case 

Silicone tips in 3 sizes

Built-in mic with CVC 8.0 passive noise canceling

Fast charge (10min charge = 1h playtime)
Design
The earbuds are tiny and ergonomically designed. The outer parts (faceplates) have a shiny finish with Tranya logos which double as touch-sensitive controls. The inner parts have a matte finish with the ear indicator markings. The nozzles with ear tips are ergonomically angled to provide better fit and stability. The earbuds don't have any additional stability fins/hooks.
Refined, compact, and ergonomic design
The earbuds are stored inside a carrying case that doubles as a charging case. The cover is transparent and has a shiny finish. The base is made of a harder plastic and has a matte finish. On the front side, there's a simple 4-LED battery indicator. On the left, there's a micro USB charging port.
Pocketable charging case
The case cover feels flimsy and a little bit cheap. It's definitely not as durable as the earbuds or the base of the case. It's also a huge fingertip magnet.
The earbuds are also magnetic so once you place them into those two slots, they won't fall out.
Features
Considering the price and the size of the earbuds and charging case, TRANYA B530 Pro earbuds are very capable. Below, you can see the most important features.
Feature overview
The earbuds are compact and feel quite durable. IPX5 water/sweat resistance rating confirms that. They are not submersible in water and definitely can't be used for swimming (not only because they are not IPX7-certified but also because of the Bluetooth connection). However, thanks to the IPX5 rating, they are just perfect for any kind of sports activity – running, jogging, cycling, working out, etc.
Rugged build with IPX5 water/sweat resistance rating
The earbuds don't have additional stability fins or hooks (in-ear or over-ear) but they still manage to stay safe in your ears, even if you move your head a lot. That's another thing that makes them suitable for sports.
Superior comfort and stability
One of the best features of TRANYA B530 Pro true wireless earbuds is the battery life. The earbuds deliver up to 10h of playtime (at 50% vol), which already makes them one of the longest-lasting true wireless earbuds. The included charging case can provide 7 full charges. In total, the playtime reaches 80 hours.
Powerful battery
The earbuds feature Bluetooth 5.0. They support SBC, AAC, and aptX Bluetooth audio codecs. The advertised range is just 33ft, which is a standard Bluetooth range (not extended) and it's a little bit disappointing. With Bluetooth 5.0, we have expected at least 50ft of range. B530 Pro earbuds don't support multipoint or NFC pairing.
Bluetooth 5.0 with aptX support
The earbuds can be used in mono or stereo (aka sync) mode. The bad thing is that you will have limited control when using only one earbud. You will be able to answer calls and play/pause the music. However, if you want to change the song or adjust the volume, you have to use your phone.
Two modes – sync/stereo and mono
Each earbud has a built-in mic for call management. The mics feature CVC 8.0 passive noise isolation technology and can attenuate 15-20dBs of ambient noise.
Built-in mics with CVC 8.0 passive noise isolation
Performance
In many ways, the performance of TRANYA B530 surpasses the price tag. We have absolutely no complaints regarding their build or comfort. They are already pretty stable in-ears but having additional in-ear/over-ear fins or hooks would've been a huge plus.
The controls are simple and easy to use. The initial turning on and pairing is maybe tricky but you just have to follow step-by-step instructions from the manual.
Turning the earbuds on is hassle-free – you just have to take them out of the box and they will turn on (A). If that doesn't happen, press the touch-sensitive buttons on both earbuds for 3sec (B). After the earbuds are on, they will sync with each other automatically.
Turning on and syncing the earbuds
Once they are synced, you should enable Bluetooth on your phone and check the list of available devices. Tap either B530-L or B530-R. Once the left or right earbud is paired with the phone, a ''Bluetooth pairing request'' for the other earbud will appear. You just tap the pair button one more time.
Fast and painless Bluetooth pairing
To turn the earbuds off, you can just place them back into the charging case (A) or press the touch-sensitive button on each earbud for 5sec (B).
Turning off
The Bluetooth connection works flawlessly within the advertised 33ft range. We didn't experience any issues with it.
To control the playback, answer calls, or summon your voice assistant, you can use the touch-sensitive buttons on the earbud faceplates. You can tap either earbud to play/pause the music or answer/end calls. To increase the volume, double-tap the right earbud, and to decrease the volume, double-tap the left one. To play the next/previous song long-tap (2sec) the right/left earbud. To summon the voice assistant, tap either earbud three times.
The controls are simple and responsive
In case you experience some problems with the connection or some sync issues, there's a video on TRANYA's official YouTube page that explains how to perform a factory reset.
One thing we absolutely love about B530 Pro is the battery life. It's truly amazing and it's pretty much on par with the advertised values.
As mentioned above, you can use only one earbud while the other one is charging. The only problem is that you can't use the earbud in mono mode to control the volume or change the track (only to answer/end calls and play/pause the music). Well, actually, you can control them partially. If you are wearing the right one, you can only increase the volume or play the next track and if you're wearing the left one, you can only decrease the volume or play the previous track.
The mic performance is decent. Your voice will be a little bit thinner and distant, but still clear and comprehensible. Noise isolating capabilities are satisfying but far from impressive. After all, these are not noise-canceling earbuds.
Read More: Helm Audio True Wireless 5.0 Headphones
Sound Quality
TRANYA B530 Pro true wireless earbuds are designed with bass reproduction in mind. The emphasis is obviously on the lower bass frequency (20-80Hz). They can really produce some nice rumble. The bass emphasis extends to the low midrange, which makes the overall sound signature a bit warmer. The higher mids are just slightly recessed and the vocals are pushed slightly backward but still clear and fairly detailed. The treble is a little bit elevated and just slightly brighter, but not to the point of being painful or harsh.
The distortion is barely noticeable at max volume and it kicks in only when bass-heavy tracks are being played. The soundstage is pretty narrow, which is perfectly normal when it comes to earbuds. The separation between vocal and instruments is not very good.
Overall, the sound is powerful, punchy, fun to listen to, and engaging. It's not something you would use for critical listening, but it's perfectly suitable for everyday use, for commuting, or sports.
Bass-oriented sound signature but with fairly clear mids
Final Thoughts
TRANYA B530 Pro earbuds are arguably the best true wireless earbuds in their price range. Their build quality and ease-of-use are above-average. The battery life is amazing and the sound is fun and engaging. If your budget is set at $50-$70, you should definitely give them a chance – you won't regret it.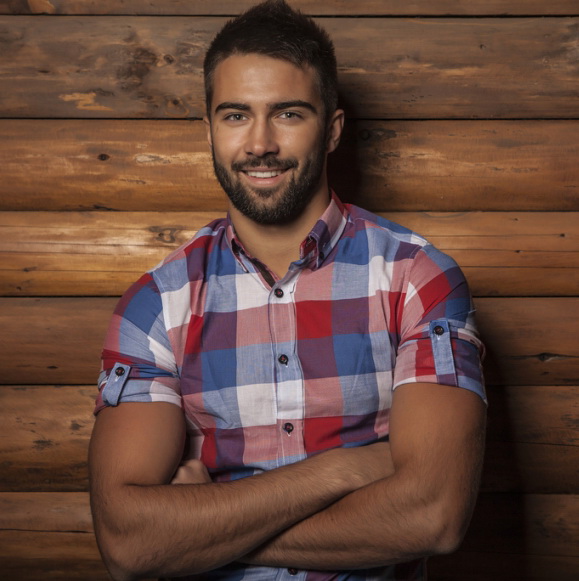 Hello, my name is James Longman.
I'm a writer and editor at AudioReputation. I disassembled my first portable AM/FM radio when I was only 8. At the age of 11, I burned the circuit board on my old boombox cassette player. I'm not going to explain how but it was reckless and stupid.
Since then, I have become much more careful around radios, boomboxes, and other audio devices (at least, I like to think so) but I have never lost the passion for audio equipment. Throughout 20 years of my professional career, I've been working for various audio equipment manufacturers and even started building speakers on my own in my little workshop.
I love the work we do here at AudioReputation. Testing, comparing, and evaluating all kinds of audio devices (speakers, soundbars, headphones, home theater systems, etc.) is something I truly enjoy. I try to be unbiased and give you my honest opinion on every piece of equipment I test. Still, you should take my reviews with a pinch of salt and always be just a little bit skeptical. The fact that I liked some speaker or soundbar doesn't mean that you are going to love it. If you have the opportunity, you should test it/hear it before buying it.