AudioReputation is reader-supported. When you buy through links on our site, we may earn an affiliate commission Learn More
The market is flooded with all kinds of cheap Bluetooth speakers and a budget speaker really needs to be special to stand out. Tribit XSound Go is one of those.
This is a compact, portable, battery-operated Bluetooth speaker. It's fashionable and stylish, and it's made of plastic but doesn't look cheap at all. It is a perfect choice for outdoor use since it's IPX7-certified and delivers impressive playtime. You won't be impressed by the sound quality or blown away by the bass, but that's not something you should expect from a speaker of this size. You cannot compare this speaker's sonic performance with some large party speakers or more expensive outdoor speakers. For what it is (a small and cheap Bluetooth speaker), Tribit XSound Go delivers more than satisfying sound quality and loudness. Compared to most of the other cheap Bluetooth speakers under $40 (or even under $50), Tribit XSound Go looks and performs better.
Stylish design with a matte finish

Rugged and durable exterior

IPX7 waterproof rating

Great battery/20h playtime

Decent sound quality for its size

Great value for money
Distortion at high volumes

The lack of dedicated track buttons
When it comes to inexpensive Bluetooth speakers, Tribit XSound Go is one of those that stand out in terms of design, build quality, and overall performance, and it deserves to be highlighted as one of the best. If you are about to buy a small budget Bluetooth speaker under $40 (or under $50), especially if you need a waterproof outdoor Bluetooth speaker or even a shower speaker, you won't regret buying Tribit XSound Go.
Official video – Tribit XSound Go
What's in the box?
Tribit XSound Go comes in a small orange cardboard box along with charging cable (USB to micro USB), black lanyard attached to it, user manual, and 18-month warranty.
You won't get a wall adapter and you will have to charge the speaker through the USB port on your computer (or powerbank) which is a small inconvenience. Also, if you want a carrying case, you will have to buy it separately.
Specs
| Tribit XSound Go Specifications | |
| --- | --- |
| DIMENSIONS | |
| Width | 6.9in |
| Height | 2.2in |
| Depth | 2.3in |
| Weight | 13.4oz |
| DRIVERS | |
| Woofers | 40mm x2 |
| ENCLOSURE TYPE | Sealed, One passive bass radiator |
| BATTERY | |
| Type | Li-ion, rechargeable |
| Capacity | 4,400mAh |
| Playtime | Up to 20h (at 50% volume) |
| Recharge time | Up to 4h |
| OTHER POWERING OPTIONS | |
| CONNECTIONS | Bluetooth, AUX |
| BLUETOOTH DETAILS | |
| Bluetooth version | 4.2 |
| Supported Bluetooth profiles | A2DP, AVRCP, HFP, HSP |
| NFC | No |
| Bluetooth range | 66ft |
| Daisy chaining | No |
| OTHER TECHNICAL DETAILS | |
| Frequency response | 85Hz to 20kHz |
| Output power | 12W (6Wx2) |
| ADDITIONAL FEATURES | IPX7-certified (fully waterproof) |
Design
Trrbit XSound Go excels in the design department, especially when you compare it to other budget Bluetooth speakers. Most of them look cheap and plasticky, some of them even look like toys, but not this one. It looks quite stylish and attractive. In terms of shape and, it's very similar to Beats Pill + but Pill+ is slightly larger and heavier, and much more expensive. XSound Go comes in two colors (black and blue) and has a nice matte finish which makes it even more attractive.
The front side is completely covered with a strong aluminum grille. In the middle, there's a large Tribit logo. The grille protects two 40mm 6W drivers and one passive bass radiator between them.
The rest of the speaker is made of thick plastic and wrapped in some kind of rubbery material which not only improves the durability but also gives the speaker more sophisticated look.
Front panel – two 40mm drivers and a passive bass radiator are protected with an aluminum grille
All the controls are on the top. There are five buttons – power, Bluetooth, play/pause/call, and two volume buttons. Between the power and Bluetooth buttons, there's a small LED Bluetooth indicator. Between the Bluetooth and play/pause/call buttons, there's a built-in mic.
Top panel – 5 control buttons, LED Bluetooth/battery status indicator, and a built-in mic
On the rear panel, you will see a small rubber flap on the left side and XSound Go logo on the right side. The flap protects AUX input and micro USB charging port.
Rear panel – AUX input and micro USB charging port are protected with a rubber flap
Features
Tribit XSound Go is very compact and sturdy which is not something you can expect from a cheap Bluetooth speaker. They often have that cheap plastic look. But this one is different. The speaker is also fully waterproof and has an IPX7 rating. It can survive submerging into the water of up to 1m (3ft) depth for 30min, but unfortunately, it doesn't float.
Tribit XSound Go is fully waterproof (IPX7-certified)
XSound Go features Bluetooth 4.2 with the advertised range of 66ft. The speaker will automatically connect to the last paired device when you turn it on. The lack of all the fancy features like NFC quick pairing, pairing two speakers together for stereo or louder sound, and multipoint pairing, is kind of expected. You will have to pay a little bit more if you want all these features. In case you want to connect some non-Bluetooth audio source, you can use the AUX input on the back. The speaker is not waterproof in AUX mode.
The speaker features Bluetooth 4.2 with the 66ft Bluetooth range
The battery is, along with the design, build quality, and IPX7 rating, one of the greatest features of this amazing little speaker. The capacity is rated at 4,400mAh which is a lot when the speaker is this small. The advertised playtime is 24 hours at 50% volume. The actual playtime is a few hours shorter, but still very impressive.
The advertised playtime is 24h per one charge
Tribit XSound Go also has a built-in mic and can be used for answering/making calls. You can use the speaker to activate Siri and Google Assistant, and it's compatible with Alexa devices.
XSound Go is compatible with Alexa
Performance
Tribit XSound Go performs better than you could assume. We have some minor complaints but none of them are real deal breakers. It's important to know what to expect. All the additional Bluetooth-related features (pairing multiple speakers together, pairing one speaker to two devices simultaneously, NFC capability) are not something you should expect at this price point. Some cheap speakers under $40 or even under $30 might have these features but their performance is questionable.
Our only complaint regarding the build quality is the fact that the speaker doesn't float. It's reassuring to know that the speaker really is waterproof and that a few splashes of water won't damage it.
The controls are simple and easy to use (see the scheme below). The only thing that could be tricky is that multifunction play/pause button. You can use this button to answer/reject calls or to activate Siri/Google Assistant. You can also press it twice if you want to play the next song or three times to play the previous one. It's not too complicated, but it would be more convenient if there were two additional track buttons on the control panel.
Control buttons
The Bluetooth connection works as advertised and the signal is stable within the advertised range. If there are some obstacles (trees, walls) or some interference, the range will be shorter but you will still be able to control the playback from a 20-30ft distance. The pairing is simple and takes a few seconds. As we have already said, you cannot pair two or more speakers together for stereo or louder sound and you cannot pair simultaneously two devices with the speaker.
Recommended Reading :

The battery performance is quite impressive. The actual playtime (at 50% volume) is approx. 20 hours. You will not get the advertised 24 hours at 50% volume. If you increase the volume, the playtime shortens. You will get less than 10 hours at full volume. The recharge takes 4 hours. When the battery is low (less than 15% left), the LED indicator on the top will start blinking red.
The built-in mic delivers a satisfying performance. If you are less than 5ft away from it, your voice will be loud and clear on the other end, especially if you are in a quiet environment. If you move further away your voice will become muffled and distorted. The microphone doesn't feature any kind of noise canceling technology and it can pick up a certain amount of ambient noise.
Sound Quality
There's a nice balance between mids and highs but the bass response is kind of weak. This is not an unexpected sound signature considering the size of XSound Go. The bass is present but lacks some real impact. It's definitely not as ''booming'' as advertised. Still, compared to other small and cheap speakers, XSound Go can really produce some punch. If you are into bass-heavy sound, you should buy something else, probably something larger and more expensive.
The mids are sweet and pleasant and the vocals are very clear. The highs are nice and detailed.
XSound Go is surprisingly loud for its size. The distortion creeps in at 80% volume and it's really distracting at full volume. Stereo separation is practically nonexistent which is not surprising. The sound gets jumbled up when some complicated music piece with many instruments is being played.
The Competition
When it comes to inexpensive Bluetooth speakers under $50 or under $40, the number of possible choices is huge but not all of them are good. Here are some nice alternatives.
---
OontZ Angle 3 Ultra
Oontz Angle 3 Ultra is another great Bluetooth speaker under $40. It's slightly more expensive than Tribit XSound Go but it's still affordable.
It features Bluetooth 4.2, just like XSound Go, but has a larger Bluetooth range (up to 100ft). Unlike Tribit XSound Go, Oonntz Angle 3 Ultra can be paired with another Angle 3 Ultra for stereo sound.
The batteries on both speakers deliver similar performance and the playtimes are approx. 20h.
XSound Go is IPX7-certified (fully waterproof) while the Angle 3 Ultra is IPX6-certified (water resistant).
It's really hard to say which one sounds better. They both have similar sound signatures but Angle 3 Ultra delivers just a little bit more bass.
---
Anker Soundcore 2
Soundcore 2 is, just like Tribit XSound Go, a small Bluetooth speaker under $40. It's a few bucks pricier but it doesn't offer much better performance.
They feature similar build quality but XSound Go is fully waterproof (IPX7) while the Soundcore 2 is water resistant (IPX5).
They both feature Bluetooth 4.2 and have the same Bluetooth range.
Soundcore 2 delivers slightly longer playtime and just a little bit more bass.
---
AOMAIS Sport II+
AOMAIS Sport II+ also falls within the same price range (under $40).
There is no doubt that XSound Go looks better but AOMAIS Sport II+ is more rugged. They both feature IPX7 rating (they are both fully waterproof) but Sport II+ is also shockproof.
Both speakers feature Bluetooth 4.2 but AOMAIS Sport II+ has longer Bluetooth range. Sport II+ can also be paired with another Sport II+ for stereo sound.
Both speakers deliver similar playtime (approx. 20 hours).
AOMAIS Sport II+ delivers significantly louder sound and has a stronger bass.
---
Comparison Table
Final Thoughts
If you are looking for a cheap but nice-looking and durable mini Bluetooth speaker, you should consider buying Tribit XSound Go. It's compact, portable, and waterproof. It's also loud and very reliable when it comes to Bluetooth connection. If your budget is set at $30 (+/-5), XSound Go is the best option. If your budget is set at $40 or even $50, XSound Go is still a viable option. In fact, it's still one of the best options.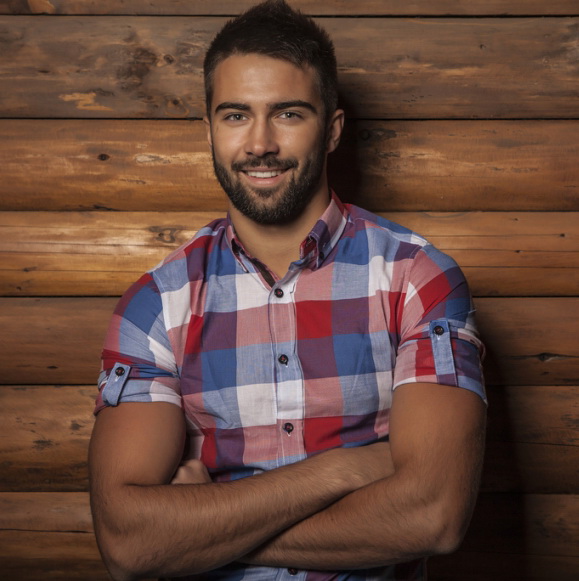 Hello, my name is James Longman.
I'm a writer and editor at AudioReputation. I disassembled my first portable AM/FM radio when I was only 8. At the age of 11, I burned the circuit board on my old boombox cassette player. I'm not going to explain how but it was reckless and stupid.
Since then, I have become much more careful around radios, boomboxes, and other audio devices (at least, I like to think so) but I have never lost the passion for audio equipment. Throughout 20 years of my professional career, I've been working for various audio equipment manufacturers and even started building speakers on my own in my little workshop.
I love the work we do here at AudioReputation. Testing, comparing, and evaluating all kinds of audio devices (speakers, soundbars, headphones, home theater systems, etc.) is something I truly enjoy. I try to be unbiased and give you my honest opinion on every piece of equipment I test. Still, you should take my reviews with a pinch of salt and always be just a little bit skeptical. The fact that I liked some speaker or soundbar doesn't mean that you are going to love it. If you have the opportunity, you should test it/hear it before buying it.