AudioReputation is reader-supported. When you buy through links on our site, we may earn an affiliate commission Learn More
Looking for a high-performing center channel speaker? Vandersteen VCC-2 center channel speaker might be just the thing you need, especially if you are building a home theater system around Vandersteen floorstanders and subwoofers. The biggest quality of VCC-2 is its performance – this thing delivers better clarity and more detailed reproduction than any other speaker in its price range. The price tag is high and it can be a deal-breaker but you can be assured that VCC-2 is worth every cent. Let's see why.
VCC-2 comes from a reputable loudspeaker manufacturer with a long tradition of making high-quality speakers. Richard Vandersteen, the founder of Vandersteen Audio, started making loudspeakers in 1972. For the first 5 years, he was making them in his garage and it was rather a hobby or a side job than an actual business. 1977 was the breakthrough year for Richard. He visited CES in Chicago for the first time, presented his designs, and got 200 orders. That's how it all started. Today, Vandersteen Audio is a reputable manufacturer known for its high-performing loudspeakers, home theater systems, high-pass amps, and crossovers.
All the audio equipment made by Vandersteen Audio is not only designed in the US – it's also made in the US. Also, every single speaker is tuned individually and tested before shipping. It's an extremely rare practice these days. So, if you want a high-quality product that's actually made in the USA, Vandersteen is one of only a few viable options.
VCC-2 comes from the VCC line of Vandersteen center speakers which also includes VCC-1 (the smallest and cheapest one) and VCC-5 (flagship model). VCC-1 is designed for smaller rooms, while the next two models are larger, louder, and deliver extended frequency response with deeper and more textured bass. Out of those two, VCC-2 is a more affordable option and, if you ask us, it's a smarter choice since the difference in performance between VCC-2 and VCC-5 is not a huge one.
The most important upsides of VCC-2 are impeccable build quality and flawless sonic performance. When combined with the right front speakers, VCC-2 puts a strong emphasis on all the dialogs and music and makes them clear and intelligible. VCC-2 does the job better than any other center channel in its price range. It truly improves the solidity and cohesion of the soundstage created by the front speakers.
The only downside of this system is the price. Don't get this wrong – we don't think it's overpriced. When you consider the facts that it's made in the US (which automatically raises the costs of production), that it features high-quality woofers and tweeter, and that each speaker is tuned individually (and has customized crossovers to match the drivers), you will understand why it's so expensive. So, yeah – it's expensive but it's worth the money.
Vandersteen VCC-2 Center Channel Speaker Review
The Vandersteen VCC-2 Center Channel Speaker is a high-performance speaker that delivers clear, accurate, and detailed sound. It features advanced driver technology and is ideal for home theater systems. The build quality is robust, and the finish is sleek and elegant. Perfect for movie lovers and audiophiles who want to experience the full impact of sound in their home theatre.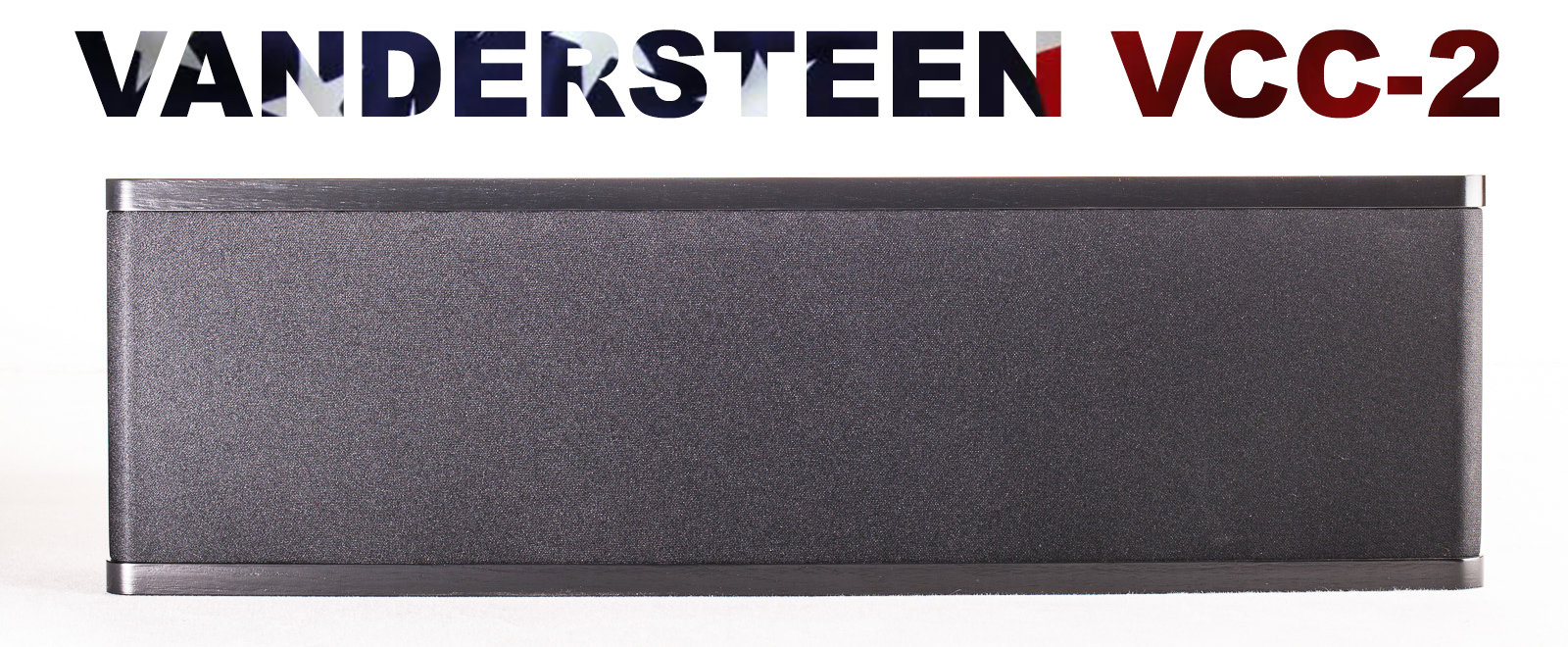 Made in the USA

Classy vintage design

Impeccable build

High-quality drivers and crossovers

Flawless sonic performance with an impeccable midrange clarity and dialog intelligibility
If you have that kind of money and, especially, if you already have Vandersteen tower speakers and subwoofer, VCC-2 is an excellent choice and it will be a huge upgrade for your home theater system. The individual sonic performance of VCC-2 is simply amazing. It delivers punchy, accurate, and textured bass, detailed and clear mids, and extended and smooth treble. VCC-2 will be a great addition to your home theater system but you will have to be careful if you want to pair it with speakers made by other manufacturers.
What's in the box?
Inside the cardboard box, you will find your VCC-2 center channel speaker, mounting template, 1m long speaker wire (with installed gold-plated connectors), user manual, and a warranty card (1-year limited warranty).
Box contents
Specs
| Vandersteen VCC-2 Specifications | |
| --- | --- |
| DIMENSIONS | |
| Width  | 32in |
| Height | 9.5in |
| Depth | 5in |
| Weight | 40lbs |
| DRIVERS | |
| Driver architecture | 3-way with coaxially arranged midrange woofer and tweeter |
| Woofers | 6.5in mineral-filled polycone x2 |
| Midrange woofer | 6.5in mineral-filled polycone x1 |
| Tweeters | 1in metal alloy dome tweeter x1 |
| TERMINALS | screw-down barrier-strip terminals |
| CABINET FINISH | Black / cherry / dark oak / mahogany walnut / maple / oak / walnut |
| TECHNICAL DETAILS | |
| Frequency response | 60Hz-30kHz (+/- 2dB) |
| Nominal impedance | 6Ω |
| Sensitivity  | 85dB (at 2.83V/1m) |
| Power handling | 60-200W (into 8Ω) |
| Crossover frequency | 150Hz/3.5kHz |
Design
VCC-2 features classy vintage design with wooden top and bottom panels. The largest part of the speaker is wrapped in acoustic fabric. On the rear panel, you'll see two speaker terminals (barrier-strip terminals, not 5-way binding posts). VCC-2 is designed for wall mounting and shouldn't be just placed on a TV stand. Due to the driver arrangement (which will be discussed in the next section), the speaker must have a surface directly behind it.
The speaker is available in many finishes – black, cherry, dark oak, mahogany walnut, maple, oak, and walnut. Depending on the color of the wooden panels, you will also get a fabric grille in a different color.
Classy vintage design with wooden top and bottom panels
Features
VCC-2 center channel features a 3-way driver arrangement. On the front panel, you have a 6.5in midrange woofer and a coaxial 1in metal alloy dome tweeter, located right in the center of the speaker.
Recommended Reading :

On the rear side, you have two 6.5in woofers made from the same material as the midrange woofer on the front. However, these two woofers on the back are in charge of the bass reproduction while the one on the front panel is in charge of the mids.
The crossover frequencies are set at 150Hz and 3.5kHz. So, the woofers on the back are in charge of the 60Hz-150Hz frequency range, the midrange woofer on the front is in charge of the 150Hz-3.5kHz range, and the tweeter will reproduce all the frequencies above 3.5kHz.
The manufacturer used first-order crossovers and customized them to match the drivers inside the speaker. In audiophile circles, these crossovers are often considered the best type. However, designing and manufacturing speakers with first-order crossovers is extremely complicated and if you don't use perfectly corresponding drivers, you will get a huge interference over a wide frequency range causing a very noticeable off-axis response shift. That's one of the reasons why VCC-2 is so expensive. Vandersteen simply decided not to make any compromises when it comes to sonic performance.
On the rear panel, you will find two screw-down barrier-strip terminals instead of the more common 5-way binding posts. The founder of Vandersteen believes that they are the best available type of terminals because they offer superior gas-tight connections and don't deteriorate over time.
Barrier-strip terminals instead of more common 5-way binding posts
Due to the specific driver arrangement (two woofers on the rear panel), this speaker is supposed to be mounted on the wall. Those two woofers require wall proximity to deliver a better bass response. One thing that VCC-2 lacks is the proximity compensation switch you can find on more advanced (and more expensive) VCC-5. This switch is used to compensate for the sonic effects of nearby walls and other surfaces.
Now, that we have covered all the features, let's discuss the installation, speaker matching, and performance.
Installation and Performance
In order to get the best possible performance from a center speaker, you have to match it with other speakers in the system and that's one of the hardest parts, especially if you are trying to match speakers made by different manufacturers. Vandersteen offered a few recommendations including Quatro Wood CT, ($15,000+) Model 2Ce Signature II (approx. $2,500), and Model 3A Signature (approx. $3,500). They are supposed to provide seamless integration with the center channel, which is the essential thing for achieving the best possible performance.
---
Note: When it comes to home theaters, using timbre-matched speakers, especially for your front speaker line should be one of your main goals. Combining speakers made by different manufacturers is not impossible and, in some cases, it will give terrific results, but that's a rare thing. Achieving uniform sound across the front speaker line is essential for a cinema-like experience.
---
For the purposes of this review, we have made a system that consisted of two 3A Signature floorstanders, the cheapest Vandersteen sub – V2W (approx. $1,900), and two VSM1 speakers (less than $1,500 per pair). For the signal processing and power supply, we used NAD's combo – NAD 17 preamp processor and NAD 27 power amp.
We have also tried to comply with other recommendations from the manual and placed the VCC-2 farther away from the ''sweet spot'' than the two 3A signature speakers. The idea behind this kind of placement is to improve the spaciousness of the soundstage created by the front speakers.
The first thing we noticed while listening to Vandersteen's speakers is astonishingly spacious soundstage. It literally goes in all directions – it's wide, deep, and surprisingly tall. The realism it creates is fantastic.
VCC-2 did its job of localizing the dialogs and other movie sounds magnificently. Every single word was reproduced loud and clear, even for people sitting way outside the "sweet spot". The integration between the front left, front right, and the center speaker was seamless. They provided such a realistic experience. The VCC-2 performance was consistent and the dispersion of sound was impressive.
Recommended Reading :

The only thing this speaker lacks is the proximity compensation switch you can find on the upgraded VCC-5. The purpose of the switch is to minimize bass bloat but, to be perfectly honest, there was no need for any kind of compensation in our testing. VCC-2 handled the lows effortlessly and the bass never affected the dialog intelligibility or the overall clarity.
The music sounded equally good. The reproduction was very accurate and detailed with a nice balance across the audible range. The soundstage was incredibly large, the separation between instruments was very good, and the imaging was perfectly accurate.
The Competition
There're many viable alternatives when you set the budget limit at $2,000, especially if you are looking only for the center channel. These are our top three choices.
---
Klipsch RC-64 II Center Channel Speaker
Klipsch RC-64 II center channel is a significantly cheaper alternative ($700 price difference). It features Klipsch's iconic design with tractrix horn tweeter and spun copper woofers.
The speaker features one relatively large 1.75in compression driver tweeter with titanium diaphragm and four 6.5in cerametallic cone woofers. They are packed inside a sealed enclosure. The crossovers are set at 1,100Hz and 1,400Hz (significantly higher and lower than the crossovers on VCC-2). The speaker's impedance is rated at 8Ω. It's highly efficient (99dB sensitivity) and can handle 200W continuously (800W peak). The perfect match for Klipsch RC-64 II are Klipsch RF-7 II floorstanders.
RC-64 II center channel delivers a very accurate and relatively flat frequency response. When paired with Klipsch floorstanders, it will deliver a very wide soundstage and immersive experience. However, when you compare it with VCC-2, you will notice a little bit more brightness in the treble. Also, the sound is more directional with the Klipsch's system. Vandersteen's speakers deliver more organic sound and more enveloping soundstage.
---
Atlantic Technology 8200e C Center Channel Speaker
Atlantic Technology is one of those manufacturers that make great speakers and home theater systems but don't get the amount of attention they deserve. 8200eC is their flagship center channel designed for use within the 8200 home theater system (8200e LR floorstanders + 8200e C + 8200e SR). 8200e C is a bit pricier than VCC-2 ($200 price difference).
8200e C is also a 3-way speaker with two 8in woofers, two 5.25in midrange drivers, and one 1in silk dome tweeter. The manufacturer used 4th order asymmetrical crossovers with the crossover frequencies set at 450Hz and 3kHz. The impedance is rated at 6Ω. The speaker is more efficient than VCC-2 (90dB sensitivity) and can handle 200W continuously.
8200e C handles everything with ease – dialogs, music, and sound effects. It delivers every little detail and nuance. The speaker is very flexible when it comes to placement and installation thanks to Atlantic Technology's rotator base and compensation controls. The speaker features a 3-position high-frequency switch, which modifies the tilt of the tweeter response and enables you to match the speakers in different room environments. The difference in performance between 8200e C and VCC-2, under ideal conditions, is barely noticeable. They both offer an incredibly immersive listening experience.
---
MartinLogan Motion 50XTi Center Channel Speaker
50XTi comes from the Motion speaker line, inspired by the MartinLogan's famous high-end electrostatic speakers. 50XTi is significantly cheaper than the VCC-2 (approx. $700). For seamless integration, it's recommended to use it in combination with Motion 60XTi floorstanders and Motion 35XTi bookshelf speakers.
50XTi houses two 6.5in aluminum-cone woofers and one folded motion XT MartinLogan's signature tweeter. Folded motion XT tweeter is incredibly light, it has a very fast and transient response, and it enables much better dispersion than regular (and much smaller) 1in tweeters. The drivers are packed inside a ported enclosure with a rear-firing bass reflex port. The manufacturer used a proprietary VOJTKO crossover network with crossover frequencies set at 900Hz and 2,200Hz. The impedance is rated at 4Ω and the sensitivity is 94dB. The speaker can handle 300W continuously and can be bi-wired.
50XTi is maybe cheaper than VCC-2 but offers excellent value for money. The reproduction is detailed and accurate, the dialogs are perfectly clear, and the sound dispersion is really good. In combination with 60XTi floorstanders, the speaker creates a solid and very large soundstage.
---
Comparison Table
| Speaker | Sensitivity (2.83V/1m) | Impedance |
| --- | --- | --- |
| Vandersteen VCC-2 | 85dB | 6Ω |
| Klipsch RC-64 II | 99dB | 8Ω |
| Atlantic Technology 8200eC-GLB | 90dB | 6Ω |
| Martin Logan Motion 50XTi | 94dB | 4Ω |
Frequently Asked Questions
How good are Vandersteen speakers?
Vandersteen speakers are among the best high-performance speakers that pair perfectly with your home theatre system. These speakers deliver great clarity and more detailed reproduction than any other speaker system in its price range. They are loud and deliver extended frequency response with deeper, more textured bass.
Where are Vandersteen speakers made?
All Vandersteen products are designed and manufactured in the US. Every single speaker is tuned and tested individually before shipping to ensure the best quality for consumers. Very few speakers are actually manufactured in the USA these days, so, if you want high-quality speakers manufactured in the US, Vandersteen is the best option for you.
Final Thoughts
Vandersteen VCC-2 is, without a doubt, one of the best center channel speakers in its price range. When combined with the right pair of front speakers (preferably some Vandersteen floorstanding speakers), you will get a huge soundstage with such a detailed and natural sound, crystal-clear vocals, and accurately placed special effects. VCC-2 is pricey but the price tag is completely justified. If you are looking for a high-performing center channel, especially if you already have Vandersteen's floorstanding speakers, VCC-2 must be on your shortlist.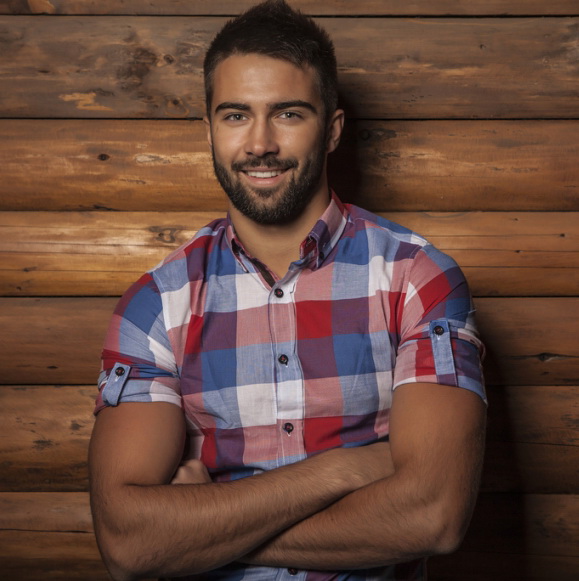 Hello, my name is James Longman.
I'm a writer and editor at AudioReputation. I disassembled my first portable AM/FM radio when I was only 8. At the age of 11, I burned the circuit board on my old boombox cassette player. I'm not going to explain how but it was reckless and stupid.
Since then, I have become much more careful around radios, boomboxes, and other audio devices (at least, I like to think so) but I have never lost the passion for audio equipment. Throughout 20 years of my professional career, I've been working for various audio equipment manufacturers and even started building speakers on my own in my little workshop.
I love the work we do here at AudioReputation. Testing, comparing, and evaluating all kinds of audio devices (speakers, soundbars, headphones, home theater systems, etc.) is something I truly enjoy. I try to be unbiased and give you my honest opinion on every piece of equipment I test. Still, you should take my reviews with a pinch of salt and always be just a little bit skeptical. The fact that I liked some speaker or soundbar doesn't mean that you are going to love it. If you have the opportunity, you should test it/hear it before buying it.