AudioReputation is reader-supported. When you buy through links on our site, we may earn an affiliate commission Learn More
Available for smartphones and computers, Zoom is one of the most popular apps for video meetings nowadays, but in order to have a great experience in your calls, you must set up your microphone the right way.
It is not that rare to run into compatibility and connectivity problems when using your microphone with Zoom. These issues might have different reasons, ranging from your system's configuration to even the cable you're using.
Luckily, it is reasonably easy to fix microphone audio on Zoom. In this article, we will explain how you can get your mic working flawlessly to have a better experience in your Zoom meetings. Let's get started!
How Do You Quickly Fix Your Microphone on Zoom?
The most recurrent reason a microphone won't work on Zoom is because of the app settings. To fix that, go to Preferences > Audio and check if your microphone is selected as the default input device and if the volume is at your preferred level.
Even though this is the easiest way to fix your microphone on Zoom, a malfunctioning audio signal could have a wide range of causes, so there is no universal solution for that problem.
However, troubleshooting this issue is easy, as we said. Below, we will go through different methods you can try to potentially fix microphone audio on Zoom. We recommend you try each one so as to get to the root cause of the problem.
Fixing Your Microphone on Zoom: Causes and Solutions
1. Check your Cable
This is probably the most obvious but often overlooked problem when it comes to microphone audio. Of course, this will depend on the particular model of your microphone.
If your microphone has an XLR cable, then you should check it regularly. If it is malfunctioning, make sure you buy a high-quality substitute. High-quality XLR cables are not expensive and will be a worthwhile investment in the long run.
If you're using a USB microphone, an easy fix is to try switching ports on your computer. It is an obvious solution that can save you from a headache.
Lastly, if you're using a headset with a non-removable cable, we recommend you take it to a repair place since it is usually not that expensive to fix this kind of malfunction.
2. Check the Device Settings in your Zoom App
By going to "Preferences" and "Audio" inside your Zoom app, you will find a range of different settings related to your microphone.
First, you should check if your microphone is selected as default on the app. You can do this in the dropdown menu under the "Microphone" tab, as shown below:
As you can see in the image, there are a lot of other important parameters to check in this tab as well. Make sure the Input Volume is set to a reasonable level. You can click "Test Mic" to check if everything works fine.
Further down the section, you will find "Background noise suppression". This feature from Zoom will detect any background noise and suppress it for more intelligible microphone audio, but sometimes it could interfere with how clear your voice sounds. Make sure to test different levels.
There is also another useful feature called "Original sound for musicians". When turned on, the option will reduce latency and other common occurrences such as echo. It is a great idea to try it out even if you're not using Zoom for music purposes.
3. Check the Microphone Settings in your Operating System
If your microphone is not configured correctly inside your operating system, then it won't work with Zoom. It is easy to troubleshoot this regardless if you're using Windows or Mac.
If you're using Windows 10 or 11, we recommend you check the control panel to set up your default microphone. See the following steps:
Go to your Start Menu and type "Control Panel" in the search bar.
Open the Control Panel.
Select "Hardware and Sound".
Under the "Sound" tab, click on "Manage audio devices".
Click on "Recording".
Under "Recording", there will be a list of all the microphones connected to your computer. Select which one you want to use as your default device.
The Hardware and Sound section in the Control Panel also has a lot of different settings related to your microphone, for example, volume and gain. Take the opportunity to double-check them.
If you're using a Mac, follow these steps to set up your microphone as default:
Open your "System Preferences".
Open your Sound settings.
Select the "Input" tab.
You will see a list of all the microphones connected to your computer. Select the one you would like to use and check the input level.
Still related to the topic, make sure no other app is interfering with your Zoom application. Some software, such as digital audio workstations (DAWs), might mess with the priority of your microphone audio, so make sure to close and quit anything you're not using at the moment.
4. Check your Sound Card or Audio Interface Settings if you're Using One
Many people use sound cards and audio interfaces to reap their high-fidelity benefits.
Often, this kind of equipment features its own parameters, set apart from your operational systems and Zoom app settings, such as gain and audio mixer knobs. Double-check all of them.
5. Check and Update your Drivers
You must check and update your drivers frequently, or you might encounter compatibility issues, especially if you're using Windows.
On Windows 10 and 11, it is very simple to do so. Follow these steps:
Go to your Start Menu and type "Control Panel" in the search bar.
Open the Control Panel.
Select "Hardware and Sound".
Look for and select "Device Manager".
A list will appear. Search for "Audio inputs and outputs" and click on the plus sign at the left of it to open the dropdown menu.
Find your microphone on the dropdown menu you just opened.
Right-click and select "Update driver".
If you're using a Mac, you most likely won't need to update any drivers since the system automatically updates them. However, some devices, such as audio interfaces, might require additional extensions that can be found on the manufacturer's website and downloaded as a .pkg or .dmg file.
6. Check Your Bluetooth Settings (If You're Using a Wireless Mic)
While wireless microphones are more convenient due to their lack of cables, they can easily pick up interference from other devices if they're not set up properly. We recommend you check the Bluetooth settings on your computer and try pairing your mic with your system once again.
Check our article on Stereo vs Mono.
FAQs
Why Can't Anyone Hear Me on Zoom?
The most frequent cause people can't hear you on Zoom is because your app settings are set incorrectly. The problem could either come from your microphone not being selected as the default device or your input volume being too low. You can change these parameters in the "Sound" tab under the Settings section in "Zoom".
How Do I Adjust My Mic Audio?
There are many ways to adjust your mic audio. The easiest, as we mentioned before, is by going to your Control Panel if you're using Windows 10 or 11 and search for "Sound and Devices". If you're using a Mac, these settings can be found under the System Preferences.
Why Is My Mic Picking up Desktop Audio but Not My Voice?
There is most likely a feedback issue going on. In most cases, this is due to the fact that the microphone isn't selected as default in your Zoom app. To fix that, go to the "Sound" tab under the settings section and look for "Microphone". You can select your microphone on the dropdown menu.
Conclusion
Microphone problems are quite common with any app and operational system since these devices require them to be set up properly in order to work flawlessly. But, with some troubleshooting, it is possible to solve these issues very easily and, in most cases, without spending a dime.
We recommend you try all the methods we listed in the article, from the simplest to the most complex. Chances are you will solve your microphone audio problem before reaching the last one.
If you tried all of the methods listed in our guide and didn't get your microphone to work, we suggest you take your device to a repair place or buy a replacement cable.
We hope this article was helpful. Share this guide with anyone you think would find it useful, and feel free to contact us if you have any questions!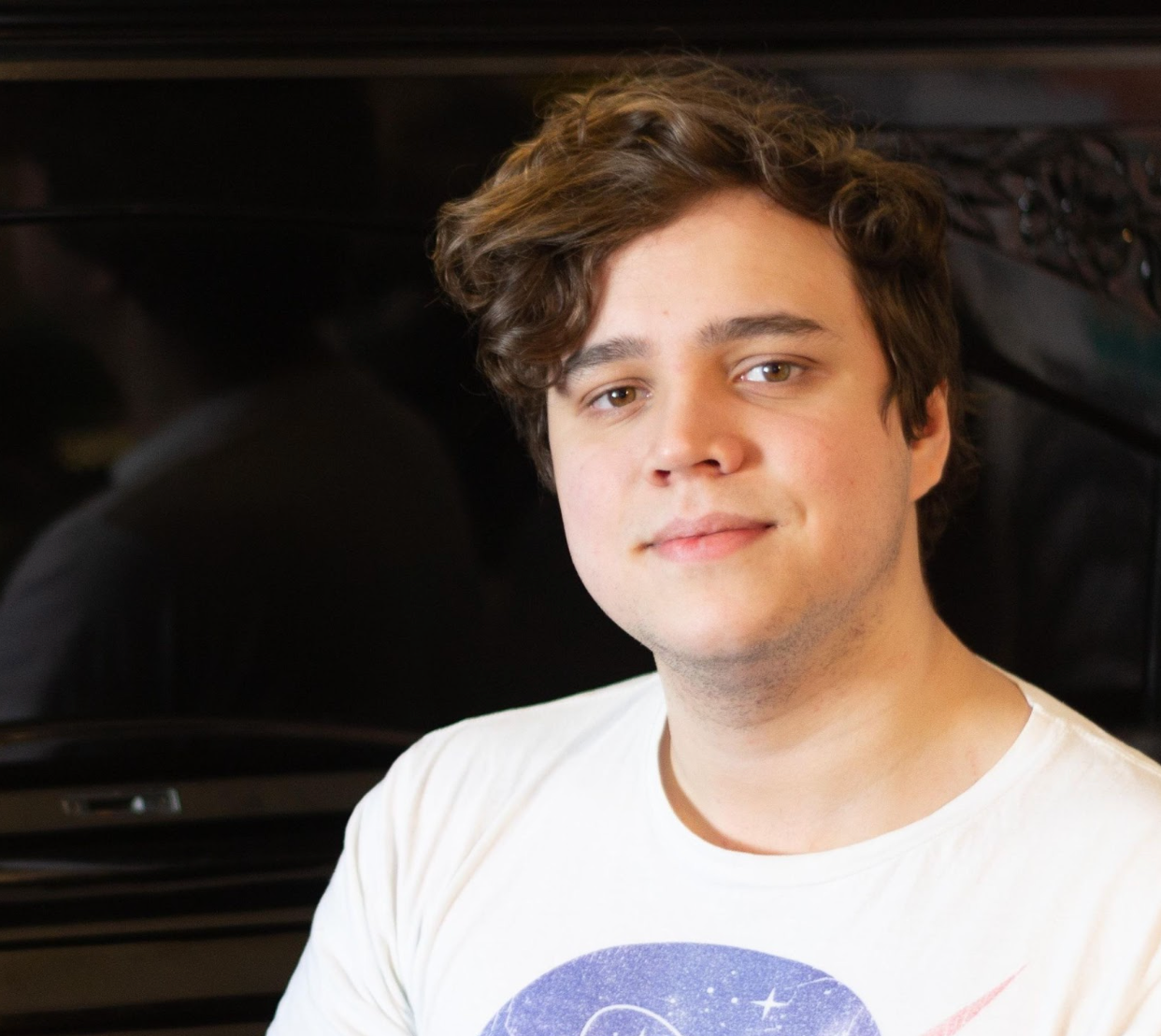 Hello, I'm Ian.

I'm a music producer, musician, and writer for the AudioReputation website. I've been involved with making music and the processes revolving around audio technology for longer than I can recall, so I find it amusing to share my knowledge with fellow enthusiasts worldwide when I'm not working with artists or creating new songs.
Along my path as a music maker, I discovered the ability to write informative content, and I decided to embrace it. I've written for a few websites about audio and music, including a digital magazine.
I'm particularly passionate about any sort of audio gear: guitar pedals, amplifiers, headphones, and even home speakers. That makes it really joyful for me to review any product related to the subject and give my honest opinion about them. I also frequently write tips and guides for consumer and professional-grade audio.