AudioReputation is reader-supported. When you buy through links on our site, we may earn an affiliate commission Learn More
If you were unsatisfied with your default car speakers and you have been thinking about installing expensive speakers for better sound quality, you might not need them. Because you can make your car's music system much better with a Digital Signal Processor (DSP).
It gives you a range of controls over your sound system and is essential to overcome the factory flaws of the music player in your car.
Let's understand more about this device and see how it can make your music sessions while you drive more groovy than ever before.
What is a DSP?
A car audio Digital Signal Processor (DSP) is a modern technology that enhances the audio output coming from a car's sound system. It uses digital algorithms to process the audio and optimize it for a specific speaker which enhances the listening environment of your car.
This helps in improving the overall sound quality and the clarity of your sound system, as well as gives more precise control over your audio settings. Other common features in a car audio DSP include equalization, time alignment, and even crossovers.
Do I need a DSP?
Have you ever wondered why your car's audio system sounds so good in the showroom and instantly degrades as soon as you get it on the road? Well, it is because of the change in the car's ambiance as the resonance of your car alters your sound quality. And to stop it, you'll need a DSP as it clears the audio output through its features and makes the listening experience in your car far better.
Benefits of a DSP
A DSP improves the overall staging and listening experience of your in-car speakers by changing the EQ of your system, which makes it sound more realistic.
The DSP can create a virtual sound space which makes it seem like your music is not coming from the multiple speakers but from the middle of the car. It can do this by delaying the audio signal of the closest speaker which makes the speakers produce the sound at the same time.
The DSP can be set up with many preset options which can change the way your music sounds, where it comes from, or which signal it uses while making it easily accessible.
Importance of a DSP
Generally, your car audio system sends mixed audio signals to your car speakers, which sounds wildly inaccurate. Getting a DSP fixes this as it creates frequency bands to separate the audio signals and send them to the ideal speakers with the help of a crossover feature. This makes the music much more pleasant and accurate.
Not only that, but a DSP also customizes your audio tracks through its equalizer, which can be set up in multiple ways. This creates different presets for different music genres, like bass-heavy music or serene folk music which sounds extremely better.
Additionally, the virtual sound space that it can create makes the audio listening experience ten times better. So, if you are a melomaniac who loves listening to music on the go and want an awesome-sounding car audio setup that will blow away your and your friend's expectations of a car audio system then having a Digital Signal Processor is not a bad choice for you.
Pros & Cons of DSP
Pros
Improves the Virtual Sound Space
Makes the audio cleaner and louder
Increases accessibility
Cons
Good quality DSPs are expensive
Can be complicated to setup
Check our guide on Best Equalizer Settings for Car
Do I need a DSP for my car audio?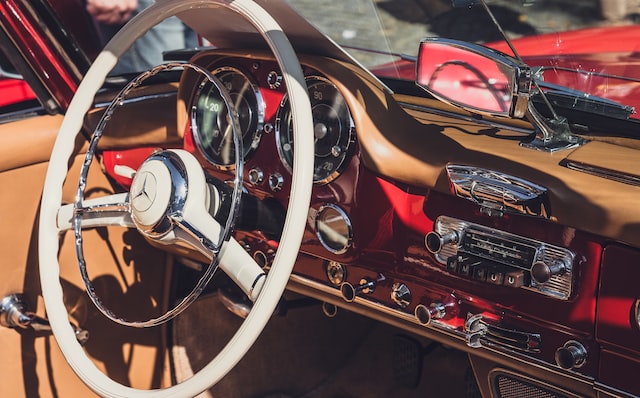 The simple answer to this question is that it highly depends on the performance of your car's audio system. If you think that your music player is unable to play high-quality accurate sound, then getting a DSP can instantly improve your listening experience.
Whereas, if you feel that your car gives excellent music quality, then having a DSP might not create that much of a difference for you. You should always keep in mind that car audio DSPs are meant to customize and fix the audio signals if the car Bluetooth speakers are unable to do so. If they're already good then there is surely no need to spend some extra bucks on any device.
FAQs
1. Does a DSP make a difference?
In my opinion, owning a Digital Signal Processor does make a massive impact on the audio that your speakers produce by not just one way but multiple ways. However, as I mentioned earlier, if you're not very particular about how your audio sounds in your car and just care about it sounding okay then you should probably not consider it as it will not provide much of a difference even if you install it.
2. Is DSP necessary for car audio?
A DSP is not necessary for your car audio as it just enhances your audio, which means your stock speakers will still produce decent sound even without it. But if you want them to sound the best they possibly can then it becomes necessary. This is because, without a DSP, your car speakers will not sound nearly as close as what they are capable of. In fact, even if you change your stock speakers to a better model or a better version, you'll still need a DSP to enhance your audio quality in the car.
Conclusion
In the end, if you decide to install a DSP to your car audio system then I would suggest you taking professional help even if you like to do it yourself, as experts can setup all your presets and can help you with all your questions as well as recommend you the best brand and system for your car.
Still, if you decide to install it yourself, I'd recommend only doing it if you have proper knowledge about car wiring and audio system.
You can also check out our other pieces relating to good speakers for your cars. If you liked this article, share it with your friends and drop down your feedback as it helps us a lot in understanding your demands from us.

Since the time I got my first pair of headphones in 2012, I've been fascinated by these little gadgets that have the power to change our moods through our favorite music. Whether it was the cheap $5 earphones or the premium JBL headphones, I have played my favorite music on tons of different audio devices for all these years.
At AudioReputation, I test and review headphones of all kinds. From popular earbuds like the Airpods pro to the expensive HIFIMAN Susvara, I always perform a deep test and present my honest and unbiased opinion to my readers.