AudioReputation is reader-supported. When you buy through links on our site, we may earn an affiliate commission Learn More
Mounting speakers on the walls is a popular solution, and you've seen it done on different audio systems. But completing this task might sound daunting if you've never done anything similar before.
Luckily, it isn't too complex to hang your speakers. You will learn that you have a few different options to do, so that will depend on different factors such as your speakers' size and weight.
I'm Ian, a writer for the Audio Reputation website and audio enthusiast, and in this article, I will go through everything you must know about mounting heavy speakers on a wall. Let's get started!
How Do You Mount Heavy Speakers on a Wall?
You can mount heavy speakers on a wall by using one of these four methods: L-brackets, a strong adhesive, command hooks, or picture hooks. The best option will depend on your particular speaker model. For heavy speakers, we recommend using L-brackets or command hooks.
As we mentioned, it is important that you consider the model of your speakers. If you have a large set of speakers, then your only solution might be using L-brackets. Using strong adhesive or command hooks makes much more sense if your speakers are more on the slim and lighter side.
Below, we will go through these four different methods, explaining the theory behind them and what is required in order for them to work.
Methods of Mounting Heavy Speakers on a Wall
L-Brackets
Probably the most popular solution is a pair of metal L-brackets that can be found easily in any hardware store and can hold a lot of weight. There are many models of L-brackets on the market, so they can run from a couple to a few hundred dollars.
This method is the best if you have a pair of really heavy speakers. Another benefit of using L-brackets is that, depending on the model of the product, you can rotate your speakers 180 degrees, so you can position them more easily.
For this method, you will need to drill holes in your wall, so you're better off checking if your wall can hold the weight of your speakers beforehand. The L-brackets must be tightly secured, so you need to consider the length of the screws you will be using.
If you're installing L-brackets on drywall, installing them on the wall studs is important. The wall studs can hold the extra weight in most cases.
If your speakers are not exactly too heavy, then other options might make more sense and give you the best bang for your buck and provide a cleaner look on your environment, as we will see below.
Strong Adhesive
It might sound a little risky, but using a strong adhesive such as Gorilla Tape can definitely work when hanging medium-sized speakers or when your speakers are not that heavy.
If you can't drill holes in your wall or your landlord won't allow you to, using a strong adhesive can be an excellent solution, as you can easily unmount your speakers. However, some strong tapes might damage the wall paint.
Another great benefit of using a strong adhesive to mount your speakers is that they often give you a cleaner look than other methods, such as using L-brackets, pleasing those concerned about the overall aesthetic of their audio setup.
However, do really consider how heavy your speakers are before using adhesive to mount them. As you might imagine, even though most adhesives available on the market are pretty strong, there is a limit to how much weight they can hold.
If your speakers weigh less than 15 pounds, strong adhesives might be used. Above that, it is a no-go for safety reasons.
Command Hooks
Command hooks are usually made out of plastic, run for cheap, and can be easily found in any hardware store. Generally used for hanging art on the wall, they can also be used in the case of speakers.
Just like strong adhesive, command hooks don't require any drilling and, most of the time, don't leave any residue or damage to the wall paint. However, they can hold less weight.
We only recommend using command hooks if your speakers weigh less than 5 pounds.
Picture Hooks
Picture hooks are excellent for mounting heavy speakers on the wall. They can hold a lot of weight, much more than command hooks, and still give your audio setup a clean look since they stay hidden between your speakers.
Most picture hooks can hold speakers up to 30 pounds safely (some can hold even more weight), though it is always worth checking each particular product.
As you might imagine, picture hooks require drilling or nails. When installing them, use the advice we gave for L-brackets: consider the thickness of your wall and install them on wall studs in the drywall.
Alternative: Speaker Stands
If you have a really heavy pair of speakers but can drill holes in your wall to install L-brackets or picture hooks, then the only solution is to use your speakers stands.
These might not provide the same aesthetic or experience you have when mounting your speakers on the wall, but they work and can be more practical in some cases.
Best-mounted speaker example: SVS Prime Elevation Speakers, which must be wall-mounted. They are the world's most versatile home theatre speakers.
FAQs
Should Speakers Be Wall Mounted?
Sure, speakers can be wall-mounted, and there are a lot of benefits to installing them that way, including practicality, more positioning possibilities, and even aesthetic purposes. As we discussed in the article, always keep the weight of your speakers in mind when looking for the best method to hang them on your wall.
How Do You Mount Speakers on Drywall?
When mounting speakers on drywall, you should hang them on the wall studs. These studs are the wood structure inside your wall, and the material can hold much more weight than the rest of the wall. You can use any method described in the article if you follow the correct steps and safety precautions.
You might need a wall stud finder when installing your speakers on drywall. These devices are not very expensive and can make it much easier to find the structure of your wall.
Should Speakers Be Placed High or Low?
It depends. The positioning will vary depending on your audio setup layout, the size of it, and the size of your room. As a rule of thumb, it is important to have them pointed to the ears of the listener.
That means that depending on the method you choose to mount your heavy speakers on the wall, you might have to place them at different heights. For example, if you're using L-brackets that you can point downwards, you can install them higher.
Making a lower installation is the best bet if you're using picture hooks that only have a fixed position.
Check our article on Loudest Bluetooth Speakers.
Conclusion
As you can see, multiple methods exist to mount heavy speakers on a wall. The best method depends on your particular speaker model, weight, and preferences.
For heavy speakers, though, we recommend two methods the most: using L-brackets and picture hooks. L-brackets can hold up to 120 pounds, and picture hooks up to 30 pounds.
It is a good idea to check the exact weight of your speakers before choosing a method. This information is usually found in the manual or on the manufacturer's website.
As always, we recommend that you steer on the side of caution and ensure you get every factor checked before you proceed with installing your speakers on your walls. This will guarantee a hassle-free process and prevent any further issues.
We hope our article was helpful. If you like the content, consider sharing it with a friend, and feel free to contact us if you have any questions about the subject!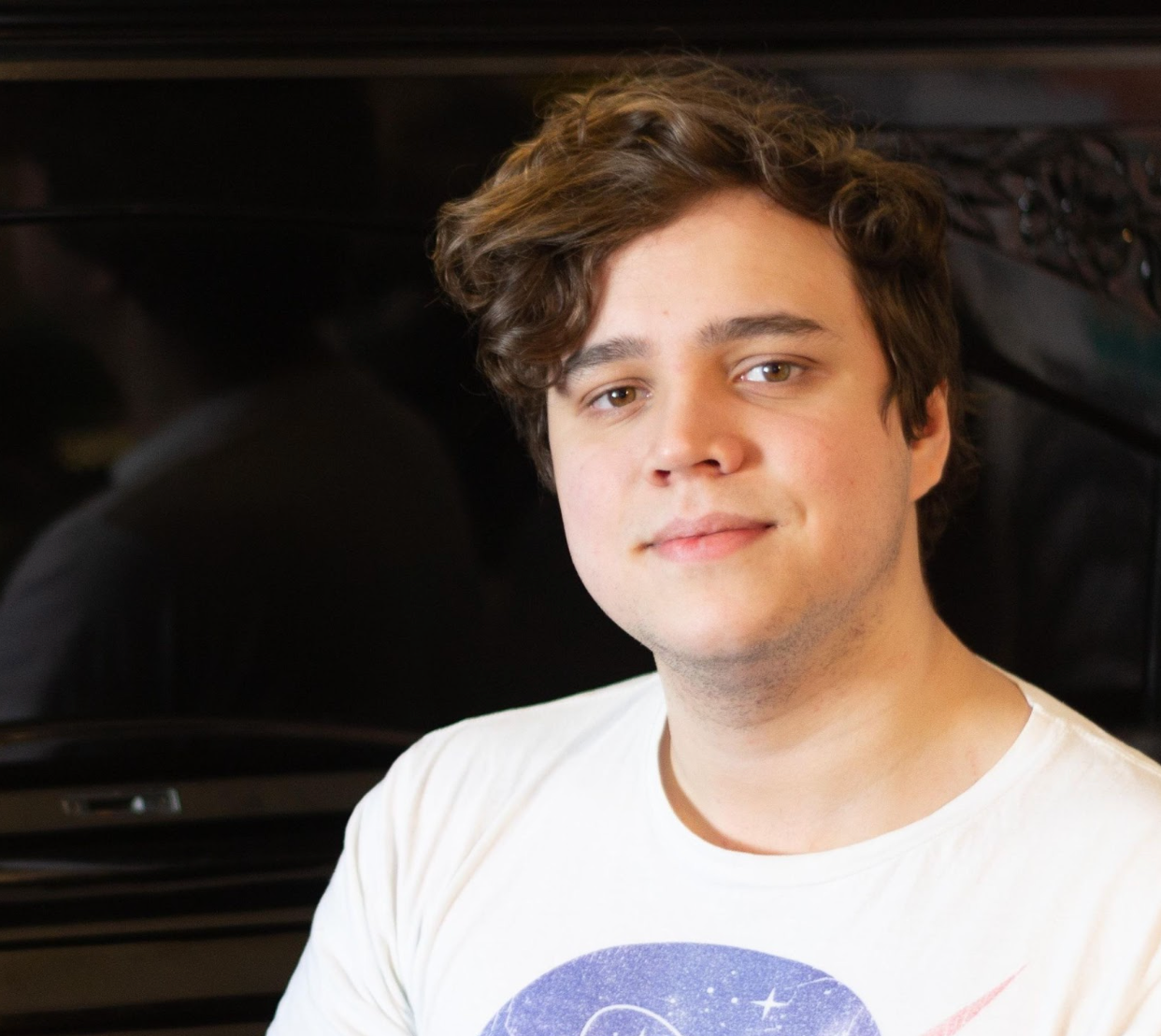 Hello, I'm Ian.

I'm a music producer, musician, and writer for the AudioReputation website. I've been involved with making music and the processes revolving around audio technology for longer than I can recall, so I find it amusing to share my knowledge with fellow enthusiasts worldwide when I'm not working with artists or creating new songs.
Along my path as a music maker, I discovered the ability to write informative content, and I decided to embrace it. I've written for a few websites about audio and music, including a digital magazine.
I'm particularly passionate about any sort of audio gear: guitar pedals, amplifiers, headphones, and even home speakers. That makes it really joyful for me to review any product related to the subject and give my honest opinion about them. I also frequently write tips and guides for consumer and professional-grade audio.