AudioReputation is reader-supported. When you buy through links on our site, we may earn an affiliate commission Learn More
Listening to music while swimming is an excellent idea. It can help you focus, relax and get more performance overall. However, not all devices and headphones can be taken into the water with you.
To listen to music while swimming, you need a waterproof music player or a pair of waterproof BlueTooth headphones. Luckily, there are many products with different designs in the market to choose from.
I'm Ian, a music enthusiast with 10 years of experience, and in this article, I will explain to you how you can listen to music while swimming.
How Do You Listen to Music While Swimming?
You can listen to music while swimming by wearing a pair of waterproof headphones or a mini music player designed for that type of activity. The best method will depend on different factors.
Below, we will list the 5 most popular methods for listening to music while swimming.
Listening to Music While Swimming: Simple Methods
Method #1: Waterproof Bluetooth Headphones
One of the most cost-effective and simple methods to listen to music while swimming is to wear a pair of waterproof Bluetooth headphones. The device will connect to your smartphone wirelessly, so you can leave it out of the water while you swim.
There are a few pros and cons to this method. As we said, waterproof Bluetooth headphones are very cost-effective because you can find high-quality models for as low as $20, and most of them will have enough battery to last a few swimming sessions without the need to charge.
Some disadvantages are also present, though. Water can be a problem when it comes to Bluetooth communication between your headphones and your smartphone since it acts as a barrier to the signal, resulting in frequent signal loss.
This will be less of a problem if you're swimming laps and not diving frequently into the water, but it is still something to keep in mind depending on your activity level.
Suggested Product: MTYBBYH Waterproof Headphones
In the category of waterproof Bluetooth headphones, we suggest this pair from MTYBBYH. These are not the cheapest option but still a great long-term investment.
We like the fact that these headphones offer both Bluetooth connectivity and a built-in MP3 player with 8GB of capacity, so you can test both methods to see which one works best for your activity level.
Last but not least, these headphones offer an IPX8 waterproof rating, so they can be immersed in water 1.5 meters deep for 50 minutes.
Method #2: Waterproof Phone Case plus Waterproof Wired Earbuds
Probably the most cost-effective solution is to buy a waterproof case for your smartphone along with a pair of waterproof wired earbuds. You can find both products for a very cheap price online.
The biggest benefit of this method is that you have full access to your smartphone and can listen to music and answer calls if needed.
However, there are a few disadvantages. Having your smartphone strapped to your arms or neck can impair your movements since it creates extra weight, especially if you're a professional swimmer who constantly needs to improve your lap time.
Using a pair of wired waterproof earbuds might not be the best solution in that case, as well, since it can get in your way.
For that reason, we only recommend this method for leisure swimming activities or if you're not particularly concerned about peak performance.
Product Suggestion: Voxkin Premium Quality Universal Waterproof Case with Armband
This waterproof phone case from Voxkin is universal, comes with an armband, and is a very simple solution for taking your smartphone with you while swimming. It is very cheap as well.
Product Suggestion: H2O Audio Surge+ 100% Waterproof Headphones
The H2O Audio Surge+ is one of the best waterproof earbuds for swimming, and they are not that expensive compared to other models.
These earbuds have the highest waterproof rating possible and can be submerged up to 3.6m deep in water. Last but not least, the audio quality of these earbuds is amazing, especially for the price.
Method #3: Waterproof MP3 Player
Using a waterproof MP3 player for listening to music while swimming is a great solution. Compared to a smartphone, MP3 players are much smaller and lighter, so they don't hinder your performance that much.
One great benefit of this method is that most waterproof MP3 players already come with a pair of high-quality waterproof earbuds, so if you're spending, let's say, $50 for the music player device, you don't need to spend another $40.
Another great thing about waterproof MP3 players is that, due to their small size and weight, they can be strapped to your swimming goggles or swimming cap very easily, and the wire of the earbuds won't stay in your way while you swim.
Suggested Product: SEWOBYE Waterproof MP3 Player
This waterproof MP3 player from SEWOBYE features 8GB of internal storage and comes with a pair of waterproof earbuds with multiple earpieces for you to choose from. This is a great feature because choosing a tight earpiece can help keep water out of your ears.
We also like the fact that these can be easily strapped to your goggles or swimming cap, and the earbuds wire is shorter, so there won't be any slack that could get in your way while doing the activity.
If you prefer, you can also use this waterproof MP3 player with different sets of earbuds since they feature a standard 3.5mm connection.
Method #4: Waterproof Micro Tablet
A method that is slightly more advanced than the waterproof MP3 player but also more expensive is to use a waterproof micro tablet.
These devices have the benefit of featuring access to different music streaming platforms such as Spotify and Apple Music, audiobook apps such as Audible, and even lap tracking features.
To sum up, it is a tiny smartphone if you consider everything it can do.
The only disadvantage we see is that these devices can run for quite a high price, and you will have to spend a few hundred dollars to get your hands on one of those, but they are probably the most professional and advanced solution you can get.
Suggested Product: Waterproof Delphin Bundle for Swimming
The Delphin waterproof micro tablet for swimming is the most popular product in that category. It offers several features, such as Spotify and Audible compatibility.
You can also choose between 8GB and 16GB of internal storage, with the larger size option being more expensive.
It also comes with a pair of waterproof earbuds and 11 types of eartips for you to choose from, which is quite impressive. For that matter, even though this waterproof micro tablet is a bit expensive, it is still a worthy investment, especially if you're a professional swimmer.
Method #5: Bone-Conduction Headphones
Last but not least, there are bone-conduction headphones. These devices have a different design from conventional headphones. Instead of reproducing sound waves through the air, it transfers the vibrations directly to your bones by sitting on your temples.
This means that the listening experience you get from bone-conduction headphones is slightly different than what you would get from a conventional pair, so we recommend you test this kind of device before buying and see if it is a great fit for you.
A great benefit from bone-conduction headphones is that some of them, besides featuring Bluetooth connectivity, also provide a built-in MP3 player for convenience.
Suggested Product: Hostena Open Ear Wireless Bone Conduction Headphones
These bone-conduction headphones from Hostena feature both Bluetooth connectivity and a built-in MP3 player with 16GB of storage space.
We like the fact that these headphones feature Bluetooth 5.3 technology, which reduces latency time to 94ms and minimizes signal loss even when water is present as a signal barrier.
FAQs
1. Do Bluetooth Headphones Work in Swimming?
Bluetooth headphones can work depending on your level of activity while swimming. Since water acts as a barrier, it can result in signal loss between the device and your smartphone.
However, this will largely depend on the pair of Bluetooth headphones you're using, how much you're moving around the pool, and whether you're diving or just staying on the surface.
Waterproof Bluetooth headphones are quite cheap, and you can find a high-quality pair for as low as $20, but we recommend you consider the factors we pointed out before buying one for swimming.
2. Do They Make Earbuds for Swimming?
Yes, the market is flooded with many models of earbuds for swimming, so we recommend that you research extensively before making a purchase.
The most important thing about earbuds for swimming is that they need to be waterproof, and that specification can be easily found in product descriptions and on the manufacturer's websites.
3. Can I Wear AirPods under a Swimming Cap?
AirPods are not waterproof, only water and sweat-resistant. This specification makes a big difference as these earbuds can not be submerged at all.
For that reason, you shouldn't wear AirPods under a swimming cap. AirPods are not designed for swimming and water activities.
Conclusion
As our article shows, there are several different methods to listen to music while swimming. Each one with its own pros and cons.
We reiterate again that you should consider your activity level and type before choosing a particular method over the other.
If you're a professional swimmer who must achieve peak performance, for example, wearing a waterproof smartphone armband might hinder your movements and is not the ideal solution.
If you're swimming just for fun, though, and not frequently, then it doesn't make sense as well to buy a super expensive method such as a waterproof micro tablet.
Whichever your case, we hope our article was helpful. Make sure to research extensively before purchasing any product, and feel free to contact us if you have any questions!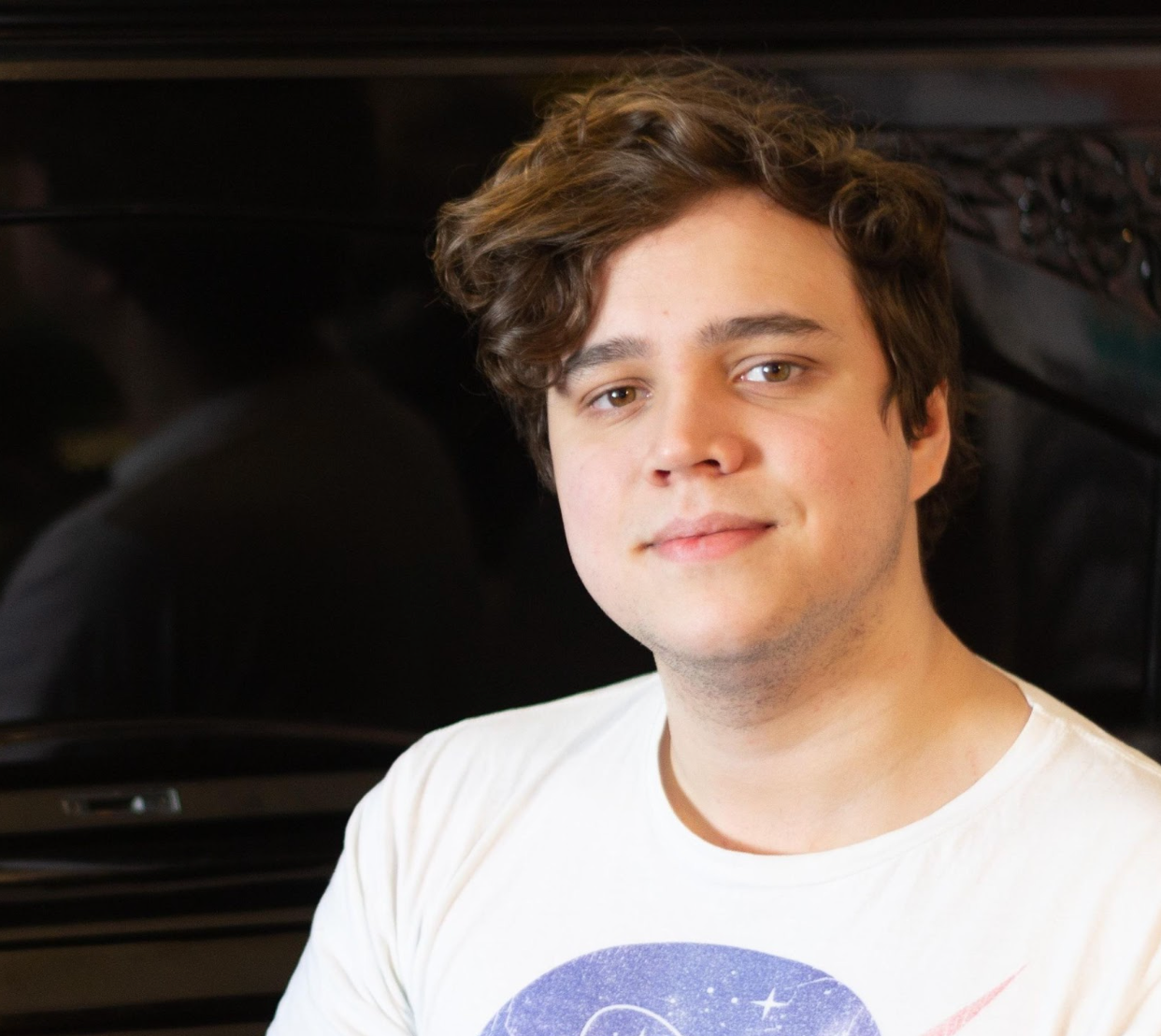 Hello, I'm Ian.

I'm a music producer, musician, and writer for the AudioReputation website. I've been involved with making music and the processes revolving around audio technology for longer than I can recall, so I find it amusing to share my knowledge with fellow enthusiasts worldwide when I'm not working with artists or creating new songs.
Along my path as a music maker, I discovered the ability to write informative content, and I decided to embrace it. I've written for a few websites about audio and music, including a digital magazine.
I'm particularly passionate about any sort of audio gear: guitar pedals, amplifiers, headphones, and even home speakers. That makes it really joyful for me to review any product related to the subject and give my honest opinion about them. I also frequently write tips and guides for consumer and professional-grade audio.