AudioReputation is reader-supported. When you buy through links on our site, we may earn an affiliate commission Learn More
An AV receiver is essential to any home theater system, but many people don't know exactly what this equipment is for and what its role is in a sound system setup.
To put it simply, the AV receiver is a unit that you connect all of the speakers in your home theater system to. It has the role of supplying power to each device and delivering the right audio signal, as well as connecting to your video hub.
In this article, we will explain in detail what an AV receiver is, what it does, and what you should look for when buying one. Let's get into the article!
What is an AV Receiver?
The Sony STRDH590 AV Receiver
An AV receiver (short for audio/video receiver) is a device that combines an audio amplifier and connection to video reproduction technologies such as Apple TV and Blu-Ray Players. It is the main hub of any home theater system and also supplies audio signals to each speaker.
What Does an Av Receiver Actually Do?
Amplifies the Sound
For the sound to be reproduced by each speaker in your home theater system (subwoofer, soundbar, etc.), the audio signal needs to be amplified. An AV receiver will do that function.
You can also hook an external amplifier to most AV receivers if you have a larger home theater system or need more power.
Work as a Crossover
The function of an audio crossover is to supply each speaker with their respective audio signal. For example, the subwoofer will receive only low frequencies (in most cases, anything below 250Hz), while left/right speakers will be responsible for reproducing the mids and highs.
Processes Surround Sound
Surround Sound is a technology present in most home theater systems nowadays, and for it to work properly, it requires a processor. A surround sound processor is found in most AV receivers; however, you must check exactly what kind of setup it is intended for (5.1, 7.1, etc.).
Connects to your Video Hub
An AV receiver can connect to devices such as a TV box, Blu-Ray players, and smart digital media hubs such as Apple TV and Roku so as to actually sync with your video content and receive the audio signal from the source.
Allows you to Switch Between Audio and Video Sources
This is a very interesting and useful feature found in many AV receivers. If you have, for example, both an Apple TV and a Blu-Ray player, you can switch between the two via the AV receiver without needing to disconnect any wires or cables from it.
Connectivity Options
Many modern AV receivers have features such as wi-fi and Bluetooth connectivity, which will allow you to play songs from your Spotify in your home theater system, for example, without the need for any extra device or cables.
Allows you to Control your Home Theater Speakers
AV receivers will allow you to change the speakers' equalization, levels, and balance in your home theater system. The interface, however, will depend on the particular model.
What Do You Need to Look for When Buying an AV Receiver?
Power Rating/Output
Power rating/output is a very important factor to look for in an AV receiver since it will dictate whether or not the device will be able to power all of the speakers in your home theater system.
AV receivers have their power rating specified in watts per channel and impedance in Ohms. The impedance of your AV receiver should match your speakers. When it comes to wattage, things get a little bit more complicated.
As long as your AV receiver has an equal or higher power rating than your speakers, you're good to go.
It is always great to get an AV receiver with a higher wattage than your speakers, though, because if you upgrade your system in the future, you won't have to buy a whole new device.
Video Inputs
As we mentioned before, AV receivers can connect to a wide range of video devices, such as Blu-Ray players and smart hubs (Apple TV, Roku, etc.). In most AV receivers, you will find at least one HDMI input, which will be compatible with all the mentioned products.
If you have more than one device, however, it is a great idea to choose an AV receiver with multiple HDMI inputs since you will be able to switch from one to another more easily and won't have to deal with wires and cables.
Audio Inputs
Most AV receivers have a few options for audio input, including HDMI, digital optical, and coaxial. These standard inputs will connect to most devices and video hubs. If you want to connect a vinyl player to your AV receiver, make sure it has a phono input.
Speaker Outputs and Surround Sound Compatibility
Home theaters have many different possible setups: 5.1, 7.1, etc. You must ensure your AV receiver has the right number of outputs to connect to all of the speakers in your system.
Most modern AV receivers are compatible with both 5.1 and 7.1 surround sound technologies, but it is worth checking the information on the manufacturer's website or the product page.
Extra Functions and Connections
As we mentioned before, many AV receivers have features that can greatly improve your quality of life, such as Bluetooth connectivity, allowing you to play songs from your smartphone more easily.
Some AV receivers even have their own dedicated smartphone app so that you can control things like the equalization of your system and levels more easily. It is definitely a feature that is worth looking for when buying a unit.
External Amplifier Option
If you would like to upgrade your home theater system in the future, an AV receiver that allows you to connect an external amplifier will be a great choice, as you will be able to supply more power to the speakers.
Build Quality
Sometimes it is worth it to spend a little more on an AV receiver that has good build quality and is durable than saving some money and having to replace the device in the future.
Build quality is a difficult factor to determine especially if you're shopping online, so we recommend that you check customer product reviews and test the AV receiver you have your eyes on in a physical store, if possible.
Price
AV receivers can run from less than a hundred dollars to a couple of thousands. Such a wide price range is a great thing since there are options for virtually any budget.
For example, the Sony STRDH590 is priced at around $300, while the YAMAHA RX-A4A runs for more than $1000. Sometimes it can be overkill to spend that much money on an AV receiver if you're not looking for audiophile-grade audio quality, so definitely consider your budget.
FAQs
What Is the Difference between a Stereo Receiver and an AV Receiver?
A stereo receiver can connect to your speakers and amplify the sound signal but can only reproduce audio content. As the name implies, an AV receiver can reproduce sound and video.
What Is the Difference between AV Receiver and an Amplifier?
An amplifier is a device that is meant to amplify the sound signal and bring it to the right level for each speaker to receive it. An AV receiver includes a built-in amplifier but has many more features.
Do You Need an Amplifier with an AV Receiver?
Not necessarily. AV receivers already have built-in amplifiers inside them that can deliver the right amount of power to most home theater setups. However, if your system is larger and you need more power, most AV receivers will allow you to connect an external amp to it.
Conclusion
An AV receiver is essential for any home theater system and functions as an audio and video hub that amplifies and sends audio signals to your speakers, and connects to video devices such as Blu-Ray players and smart hubs.
There are many AV receivers models available nowadays, and each one of them offers different features that are worth looking into.
If you're in the market for an AV receiver, make sure to research extensively and consider your own necessities and requirements to find the perfect model for your particular use case. Some renowned brands that sell AV receivers include Sony and YAMAHA.
We hope we helped you learn what an AV receiver is and its functions in a home theater system. Make sure to check our related articles about the subject, and feel free to contact us if you have any questions!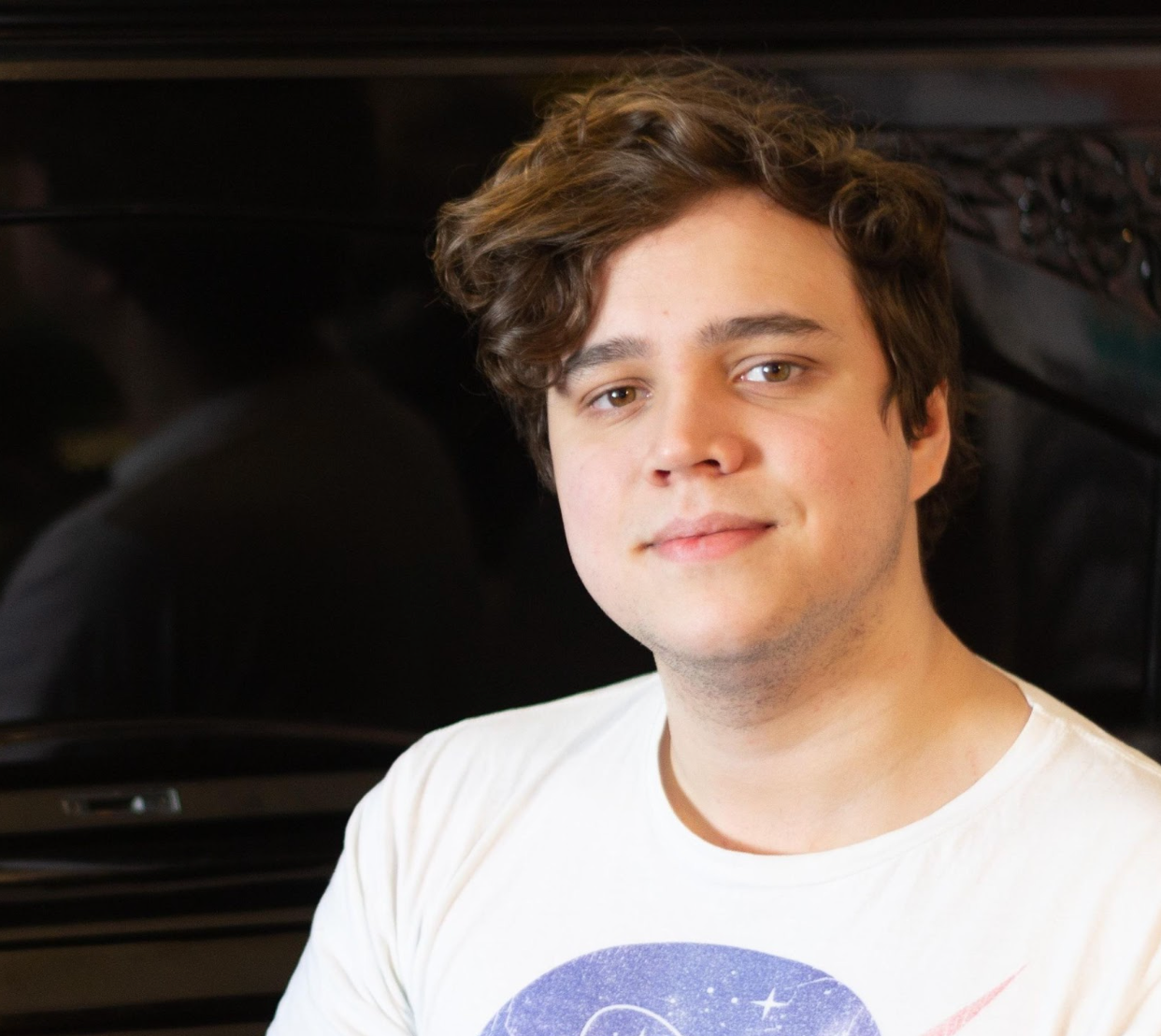 Hello, I'm Ian.

I'm a music producer, musician, and writer for the AudioReputation website. I've been involved with making music and the processes revolving around audio technology for longer than I can recall, so I find it amusing to share my knowledge with fellow enthusiasts worldwide when I'm not working with artists or creating new songs.
Along my path as a music maker, I discovered the ability to write informative content, and I decided to embrace it. I've written for a few websites about audio and music, including a digital magazine.
I'm particularly passionate about any sort of audio gear: guitar pedals, amplifiers, headphones, and even home speakers. That makes it really joyful for me to review any product related to the subject and give my honest opinion about them. I also frequently write tips and guides for consumer and professional-grade audio.