AudioReputation is reader-supported. When you buy through links on our site, we may earn an affiliate commission Learn More
There's no need to present Beats products, right? With their aggressive marketing campaigns and adverts, you have probably heard of all the Beats speakers and headphones. Having a new Beats Pill speaker or Beats headphones became more of a fashion statement. Whenever you change the channel, play a video on YouTube, or watch some NBA game, you see a bunch of actors, musicians, players, using Beats products. So, when all these famous people use them, they must be good, right? Well, not exactly.
The first Beats Pill was very popular, especially among the teenagers, but didn't really impressed audio enthusiast, audiophiles, and people that actually care about the sound. So, they discontinued the first generation and made the second – Beats Pill 2.0. This new upgraded version is the speaker we are going to talk about in this article.
The most noticeable change compared to the first version is the USB charge out port. It's a nice little feature but it would be more useful if the battery was stronger. They kept the old design which is fine by us (it's one of the good things about this speaker). The controls are also the same and the functionality is more than satisfying. The one thing that really needed to be improved was the sound. This unit was supposed to sound much better than the old version but don't raise your hopes too high. The improvement is barely noticeable.
The good things about Beats Pill 2.0 are the design, the overall build quality, the existence of AUX IN and AUX OUT ports, USB powerbank port, satisfying Bluetooth range, and the ability to pair two Beats Pill 2.0 speakers together. The most noticeable downside is the sound quality – this little speaker simply doesn't sound as good as the other speakers from the same price range. In other words, it is highly overpriced.
Beats Pill 2.0 Review
The Beats Pill 2.0 is a portable Bluetooth speaker that delivers a powerful, clear sound with deep bass. It has a sleek design and easy-to-use controls. It's perfect for outdoor activities, parties, and travel. The battery life is decent and it is compatible with all Bluetooth devices. It's a great option for people who want a portable speaker with good sound quality and a recognizable brand.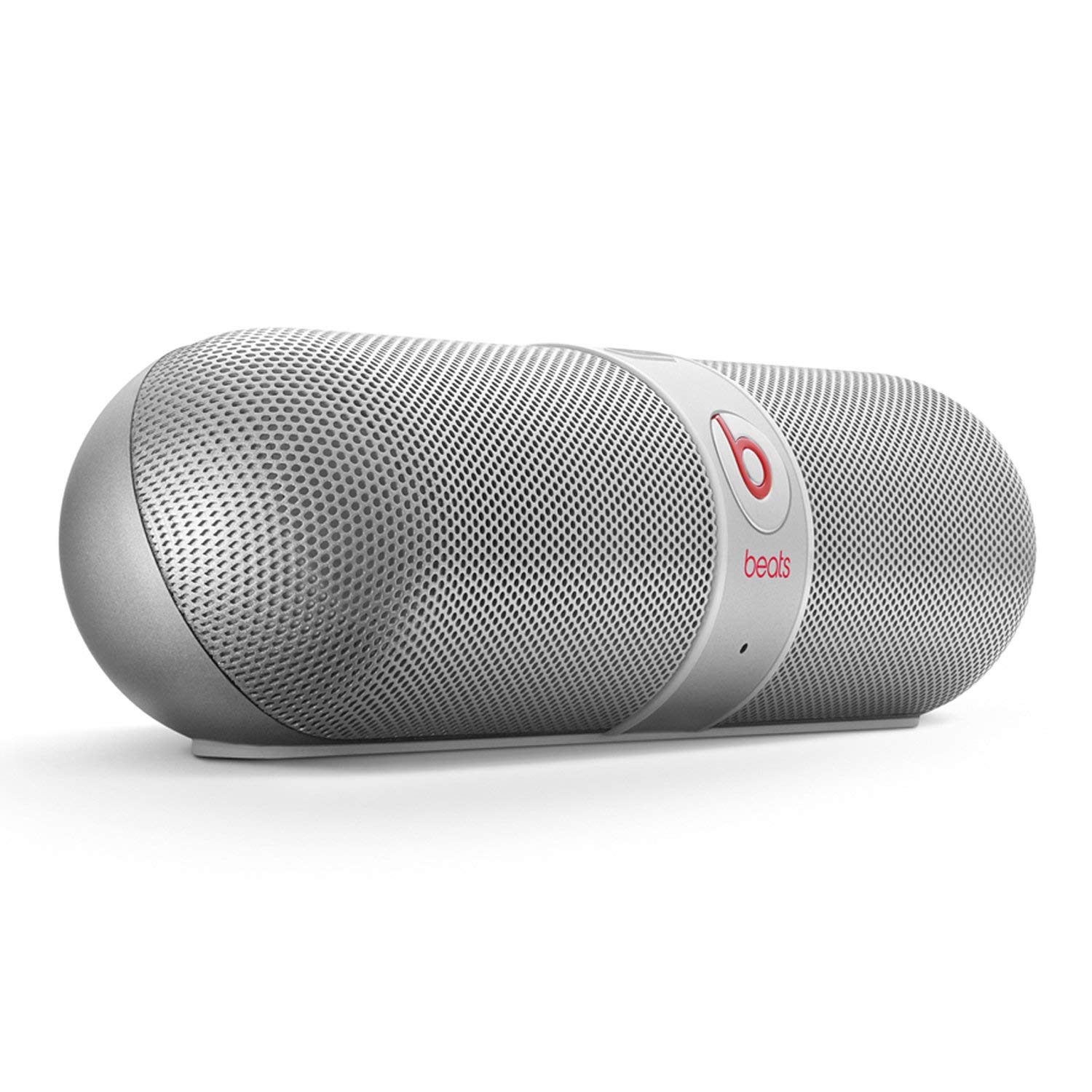 Great presentation and interesting design
AUX OUT port
USB charge out port
Daisy chaining
Poor sound quality considering the price
Only 7 hours of playtime at 50% volume
Beats Pill 2.0 looks really nice and likable but don't let the design and the overall construction quality fool you. This speaker's performance doesn't match the price tag. Considering all the aggressive marketing and the price, we have expected much more. Unfortunately, Beats Pill 2.0 falls short in the sound quality department and there are a lot of things not to be happy about. Now, we can understand that you really like the design or the fact that it is portable but unless you get some nice discount, you should buy something else. The number of choices you have at this price point is huge and there are a lot of speakers that perform much better than Beats Pill 2.0 and cost less.
What's in the box?
If there's one thing about Beats Pill 2.0 we really like, it's the presentation. People from Beats really pay attention to every single detail. They know how to make it look expensive. Everything, starting from the box itself looks quite premium. Inside the box, you will find the speaker, carrying pouch, USB to micro USB charging cable, wall adapter, 3.5mm audio cable, user manual, and one-year limited warranty. We have to give some credit to Beats because of the imaginative packaging. The speaker is packed inside the soft pouch and they are both placed inside a supersized pill packaging. It's an interesting and creative approach and we really liked it.
Specs
| Beats Pill 2.0 Specifications | |
| --- | --- |
| DIMENSIONS | |
| Width | 7.6 inches |
| Height | 2 inches |
| Depth | 2 inches |
| Weight | 11.2oz |
| DRIVERS | |
| Full-range woofers | x4 |
| ENCLOSURE TYPE | Sealed |
| BATTERY | |
| Type | Li-ion, rechargeable |
| Capacity | N/A |
| Playtime | Up to 7 hours (at 50% volume) |
| Recharge time | Up to 3 hours |
| Daisy chaining | Yes (Beats Bond) |
| OTHER POWERING OPTIONS | USB to micro USB cable with wall adapter |
| CONNECTIONS | Bluetooth, AUX IN, AUX OUT |
| BLUETOOTH DETAILS | |
| Bluetooth version | 2.1 |
| Supported Bluetooth profiles | N/A |
| NFC | Yes |
| Bluetooth range | Up to 30ft |
| ADDITIONAL FEATURES | USB powerbank port, AUX OUT port |

Design
The speaker is shaped like a huge pill which makes it quite interesting. Every little detail on this speaker looks premium. Beats Pill 2.0 comes in 4 colors – black, red, silver, and white.
The whole front side is covered with a partially transparent aluminum grille. You can see those four full-range drivers through the grille. In the middle, there's a 1-inch strip with the ''b'' multifunction button, beats logo, and a built-in microphone. You can use the ''b'' button to play/pause the music, pair/unpair your phone, answer/end calls, and play the next (press twice) or previous song (press three times).
Picture 1 – Front panel (4 drivers protected with an aluminum grille and the ''b'' button)
On the top panel, you will see two large volume buttons and the NFC tag which is used for pairing with NFC-capable Android devices but also for pairing two Pill 2.0 speakers together.
Picture 2 – Top panel (Volume controls and NFC tag)
All the inputs are located on the rear panel. In the middle, you will see the power button and the LED Bluetooth indicator. On the left side, there are two AUX ports – IN and OUT. AUX IN port is a pretty much standard feature on many Bluetooth speakers and it's used for connecting non-Bluetooth audio sources to the speaker but the AUX OUT is something you won't find on many Bluetooth speakers. You can use this port to connect Pill 2.0 with another Pill 2.0 or with any other Bluetooth or non-Bluetooth speaker with AUX input. On the right side, there's a micro USB charging port. You can charge your Pill 2.0 through a USB port on your computer or you can use the wall adapter that comes with the speaker (this is another nice little detail – most of today's portable Bluetooth speakers don't come with the wall adapter).
Picture 3 – Rear panel (inputs and outputs)
On the bottom, you will see a rubber flap with the ''beats pill'' sign on it. When you remove the flap, you will see the USB charging port. You can use this port to charge your phone in case of emergency but it would be much more useful if the battery was larger. We will discuss this issue in the Performance section.
Picture 4 – USB powerbank port (charge out port)
Features
We are quite happy with the design and build quality of this unit. It looks and feels sturdy and durable but it's not shockproof or waterproof (not IPX certified). You should really have this in mind and think about it when deciding whether you should buy this speaker or not. If you need something that you can take with you to the pool or to the beach, Pill 2.0 is not the best choice. Pill 2.0 is an outdoor speaker (it is battery powered, small, and portable) but since it's not rugged or waterproof, the number of situations in which you can use it is very limited.
Pill 2.0 features Bluetooth 2.1 with up to 30ft range (without obstacles). Bluetooth 2.1 is not the ideal choice since you can find much cheaper speakers featuring Bluetooth 4.2. The speaker is compatible with all kinds of smartphones (iPhone and Android), tablets, and PCs/laptops. If you want to connect a non-Bluetooth device, you can use the AUX IN port. The speaker also features AUX OUT port for connecting Pill 2.0 with any other speaker with AUX input. Pill 2.0 supports NFC pairing (for Android devices) and can be wirelessly paired with another Pill 2.0. You can choose between stereo mode and dual audio mode.
There's no info on the supported Bluetooth profiles but it definitely supports A2DP and HFP. AptX is not supported and you will notice some audio delays when watching videos on YouTube.
Pill 2.0 features surprisingly small battery. You will get up to 7 hours of continuous playback at 50% volume and the recharge takes up to 3 hours. You can find a bunch of cheaper Bluetooth speakers (under $100) of the same size with a stronger battery. This is arguably one of the biggest deal breakers (besides the sound quality).
As we have already mentioned, Pill 2.0 features one USB powerbank port which is the greatest difference between the first version of Beats Pill and Pill 2.0.
The speaker also has a built-in mic which is pretty much the standard feature – the most of today's portable Bluetooth speakers have a built-in mic, even the cheapest ones.
Performance
Pill 2.0 has only four control buttons. You might need some time to get used to the ''b'' multifunction button and you will occasionally press it too many times but the controls are still very simple and easy to use.
Bluetooth 2.1 is not the best choice, especially when you know that some budget Bluetooth speakers feature Bluetooth 4.2. Still, we haven't experienced any connection-related issues. The connection is stable and everything works flawlessly within the advertised range. Pairing is simple and fast. If you have an Android phone and if the phone supports NFC pairing, you can simply tap the NFC tag on the speaker with your phone and pair them in a second.
Recommended Reading :

You can pair two Pill 2.0 speakers together quite easily and you don't even have to press any buttons. In case you have two Pill 2.0 speakers, you just have to turn both speakers on, pair your phone with one of the speakers, and then tap the NFC logo on that speaker with the other speaker (tap the logos together) and the speakers will be paired. They will play the same audio (dual audio). If you want stereo sound, tap the logos together again.
The battery works as advertised but we are not happy with the playtime. At this price point, we have expected much more. Pill 2.0 really needs a stronger battery. The manufacturer decided to add one USB powerbank port which is a nice idea but it's kind of meaningless when the battery is so small. If you want to charge your phone while playing music, the playtime will be even shorter. So, to conclude, the USB powerbank port is a useful feature but you should use it only in case of emergency.
The microphone works fine even in loud environments.
Sound Quality
We have finally come to the biggest and the most important issue. This excessively advertised unit doesn't really meet the minimum requirements when it comes to sound quality.
Those small full-range drivers aren't capable of producing low frequencies. The sound is tiny with little to no bass. Even without some real bass, the speaker manages to sound distorted at high volumes.
Some midrange frequencies sound pretty good. The emphasis is on the voices and most of them are clear but the other midrange frequencies (especially upper midrange – 3kHz to 5kHz) are unimpressive.
The highs are too intense and harsh, almost ear-piercing.
Pill 2.0 is definitely better than a phone speaker but considering the price we have expected so much more.
This is a mediocre speaker and you can probably find some better sounding portable Bluetooth speakers for less money.
The Competition
---
JBL Xtreme 2
Xtreme 2 is more expensive than Pill 2.0 but it's more expensive for a reason. It is better than the Beats Pill 2.0 in many aspects. It features Bluetooth 4.2 with up to 60ft range. The battery inside the Xtreme 2 is so much stronger and offers up to 15 hours of continuous playback. Like the Pill 2.0, Xtreme 2 features USB powerbank port but you can actually use this port to charge your phone multiple times. You can pair (wirelessly) up to 100 Xtreme 2 speakers together while you can pair only two Pill 2.0 speakers. Xtreme 2 is also fully waterproof (IPX7 certified) while Pill 2.0 is not waterproof at all. Xtreme 2 comes with the JBL Connect+ app while there is no app for Pill 2.0. On top of all that, Xtreme 2 sounds better, it delivers more bass, and it's louder than Pill 2.0. Pill 2.0 is lighter, smaller, and more portable.
---
Ultimate Ears BOOM 3
UE BOOM 3 is the latest UE BOOM version. It was released in September of 2018. This is cheaper and, in our opinion, better speaker than Pill 2.0. It features Bluetooth 4.2 with an incredible range of 150ft. It has a durable battery and it can deliver up to 15 hours of playback at 50% volume. BOOM3 is completely waterproof (IPX7) and shockproof. It doesn't have a USB charge out port. It can be controlled through the Ultimate Ears app while there's no app for Pill 2.0. You can pair wirelessly up to 150 other BOOM or MEGABOOM speakers with BOOM 3 while you can pair only 2 Pill 2.0 speakers. BOOM 3 delivers punchier and deeper bass than Pill 2.0. The overall sound quality of BOOM 3 is better (richer and more detailed sound). Also, BOOM 3 delivers 360-sound.
---
Bose SoundLink Revolve+
Bose is, along with Beats, the most excessively advertised audio brand. They have one more important thing in common – their products are often overpriced. So, if you like paying more than you really have to, you can check out Bose Soundlink Revolve+. This is the largest Bose portable Bluetooth speaker. It's more expensive than Pill 2.0 but it definitely performs better. It can deliver up to 16 hours of music playback and it's IPX4-certified (splash proof). It supports daisy chaining – you can wirelessly pair two Revolve+ speakers and use them in stereo or party mode. Revolve+ comes with the Bose Connect app. Revolve+ also delivers better sound quality than Pill 2.0, especially when it comes to mids and highs. Mids and highs are very detailed and perfectly clear. Unlike Pill 2.0, Revolve+ delivers 360-sound.
---
Comparison Table
Frequently Asked Questions
When did Beats Pill 2.0 come out?
The Beats Pill 2.0 was released in 2013. It is the updated version of the original Beats Pill.
Which Beats Pill has been recalled?
The first generation Beats Pill was recalled. Although it was popular among teens and the general public, it failed to impress audiophiles and professionals in the field. After that, the company released Beats Pill 2.0 with some upgrades.
Is The Beats Pill waterproof?
No, the Beats Pill is not waterproof. Although newer versions have rubber flaps protecting the USB, aux, and Lighting ports, it only makes the device splash resistant at best. It is advisable to not use the Beats Pill near water as it can damage it.
Final Thoughts
Well, if you haven't realized yet, we are not impressed by the Beats Pill 2.0. In fact, we think that you can find a better speaker for less money. Pill 2.0 is overpriced and the performance (especially the sound quality and battery) doesn't match the price. If you still want to buy it, you should try to find it on sale.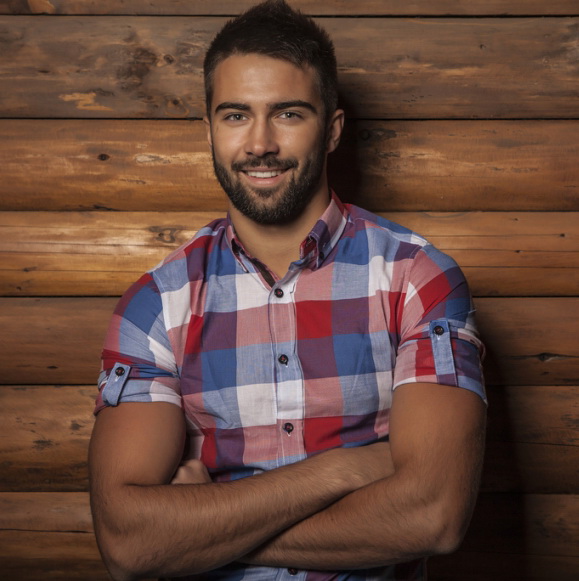 Hello, my name is James Longman.
I'm a writer and editor at AudioReputation. I disassembled my first portable AM/FM radio when I was only 8. At the age of 11, I burned the circuit board on my old boombox cassette player. I'm not going to explain how but it was reckless and stupid.
Since then, I have become much more careful around radios, boomboxes, and other audio devices (at least, I like to think so) but I have never lost the passion for audio equipment. Throughout 20 years of my professional career, I've been working for various audio equipment manufacturers and even started building speakers on my own in my little workshop.
I love the work we do here at AudioReputation. Testing, comparing, and evaluating all kinds of audio devices (speakers, soundbars, headphones, home theater systems, etc.) is something I truly enjoy. I try to be unbiased and give you my honest opinion on every piece of equipment I test. Still, you should take my reviews with a pinch of salt and always be just a little bit skeptical. The fact that I liked some speaker or soundbar doesn't mean that you are going to love it. If you have the opportunity, you should test it/hear it before buying it.