AudioReputation is reader-supported. When you buy through links on our site, we may earn an affiliate commission Learn More
Bluetooth speakers and Bluetooth headphones/earbuds have infiltrated almost every area of our life. We like having them in our homes, offices, backyards. We also like taking them outdoors and bringing them to picnics, parties, sporting events, etc. The golf course was one of the rare areas where speakers and headphones (basically, any kind of music) were absolutely forbidden, but even there, the rules are getting softer. Listening to music in order to eliminate distractions, especially during the official game, is still forbidden, but there are some cases and certain situations when you can play some quiet background music on the course or during the practice on the golf range.
If you are looking for the best golf cart Bluetooth speaker for your golfing sessions, this is a great place to start your search. In this article, we will discuss some of the rules regulating the use of audio and video equipment on golf courses, talk about the most important characteristics of golf cart Bluetooth speakers, and offer you some nice choices. We've made an interesting selection of 11 best golf cart Bluetooth speakers in 2023. Some of them are portable and battery-powered while others have to be plugged into the 12V car charger, but they are all quite rugged and durable (designed for outdoor use) and they all sound good.
11 Best Golf Cart Bluetooth Speakers – Comparison Table
Bringing the Bluetooth Speaker to The Golf Course
Bringing any kind of music to the golf course was considered blasphemy in the past. It was like breaking the rules of nature or breaking the law. Just remember the scene from that 80s comedy Caddyshack when Al Czervik opens a secret compartment on his golf bag, turns on the radio, and starts dancing.
Caddyshack – Music on the golf course scene
All that music made Judge Elihu Smails (aka Ted Knight) so angry. He considered it a violation of his personal privacy. Almost 40 years after, the situation is not much different. The majority of golfers will tell you that bringing the Bluetooth speaker to the golf course is a violation of the rules. It's like insulting the gods of golf. Still, there are more and more people breaking and bending these rules, especially the younger population. Based on a Golf Digest survey made in 2013 and 2014, more than 20% of golfers under 35 was listening to music while playing. The older population (55+) was much stricter when it comes to ''no music'' rule. We can only imagine the situation today. These percentages are definitely much higher. The rules are still in force and they apply to official games and tournaments but there are certain scenarios when playing some quiet background music on your golf cart Bluetooth speaker is perfectly acceptable.
Rules Regulating the Use of Audio Equipment on the Golf Course
You can check different sets of golfing rules issued by different golfing organizations and associations, and you will find at least one rule that deals with the use of audio equipment on the golf course. We've checked the Rules of Golf section on the R&A (Royal and Ancient Golf Club of St Andrews) website and we have found the section on Allowed and Prohibited Equipment (4.3a). Based on this rule, the background music is allowed but only if it doesn't distract other players and if it's not used to eliminate distractions and help you with your swing tempo. You have to admit that this sounds vague (who can tell if the music is helping you or not). One thing is certain – you should always ask other golfers if they are ok with the music. If someone doesn't want you to play it, even if it's just background music, you should turn off the speaker.
The Rules of Golf – Section 4.3a Allowed And Prohibited Equipment (source – randa.org)
There is also the rule 14-3 issued by the US Golfing Association. This rule deals with the use of headphones and ''any other artificial device" that could help you with your play. This rule is a bit more rigorous and it doesn't allow you to play your Bluetooth speaker during a stipulated round and during an official game. On the other hand, you can use it during practice (on the golf range or on the golf course) if it's not against the Club's rules.
Rule 14-3 – The usage of headphones/earplugs during stipulated round (Source – USGA)
So, to conclude, the use of golf cart Bluetooth speakers (and other audio equipment) is allowed in some cases (mostly during the practice) but it's not allowed during the official game.
Now that you know when and where to use your golf cart Bluetooth speaker, we can start with the reviews.
11 Best Golf Cart Bluetooth Speakers in 2023
1. NOAM NUTV4 Golf Cart Bluetooth Speaker / Stereo System
Noam Audio is specialized in making speakers for motorcycles, ATVs, UTVs, and golf carts. Their NOAM NUTV4 speakers come in pair (priced around $220) or you can buy two pairs (NUTV4 QUAD) for less than $300. NUTV speakers are Bluetooth-enabled but they are not battery powered and have to be installed properly and connected to your cart's battery. This procedure is definitely a bit complicated and requires some drilling. If you are not a techie person, you are going to need some help. Also, if you don't have your own golf cart, this is not the system for you. Instead, you can buy a simple portable Bluetooth speaker (you can find those on our list, too).
What's in the box
Inside the packaging, you will find your 2 NUTV 2-way speakers, one 4-channel amplifier, one backlit controller with a built-in Bluetooth module, all the necessary connection cables, rubber pads, speaker brackets, user manual, and 1-year warranty.
The speakers look quite interesting. They are shaped like mini airplane turbines. The enclosures are made of black shiny plastic. Each speaker features one 4in poly injection cone woofer and one 1in neodymium tweeter. Also, there are two speaker brackets for attaching the speakers to the golf cart bars (supported bar size 1.5in-2in).
The amplifier supports up to 4 channels (4x100W), which means that you can buy additional 2 speakers and add them to the existing system. The amp has all the cables connected to it and they all have watertight plugs. The amp also features inline on/off switch.
The controller is simple and it's supposed to be installed next to your steering wheel. There are 6 buttons – input/power button, play/pause, two track buttons, and two volume buttons. All the buttons are backlit.
Things we like
NUTV4 speakers look quite interesting. They are shaped like airplane turbines which is more appropriate for UTVs and ATVs but they look good on golf carts, too.
Build quality is quite impressive. The speakers are made of hard plastic and look quite compact. Both speakers and amplifier are IPX6 certified (water resistant). All the cable connections are also watertight. It would have been better if they are all fully waterproof and dustproof, but some protection is better than no protection at all.
The controller features Bluetooth 3.0 and an additional AUX input. Bluetooth connection delivers pretty much standard performance with a 30ft range (no obstacles) and continuous playback within this range. We haven't experienced any compatibility issues – the speakers work fine with Android and iOS devices.
Sound quality is pretty good when Bluetooth is used, but it's much better when the phone is connected through the AUX cable. Those two coaxial drivers deliver solid and nicely defined midrange and perfectly clear highs. The bass is a bit tiny but you can hardly expect more from these small speakers. If you prefer something bassier, you can go for something like NOAM NUTV5-S with an additional 8-inch subwoofer, but you don't really need anything stronger than NUTV4 for your golf carts. The speakers can also get really loud which is also something you're not going to need on a golf course.
Things we don't like
This is not a hassle-free speaker set. It requires some technical knowledge and you will need to drill and cut some holes and install it properly in order to make it work. Connecting the wires is the easiest part, but you have to perform all the preparations first.
The system can't be used for answering phone calls which is a standard feature on most of today's portable Bluetooth speakers.
---
2. JBL Flip 6
The JBL Flip 6 is the perfect Bluetooth speaker for golfers who enjoy listening to music while playing. With its portable design, rugged construction, and easy Bluetooth pairing, this speaker is sure to impress on and off the course.
What's in the box
When you purchase the JBL Flip 6, you'll receive the speaker, a USB-C to USB-A charging cable, and a user manual. However, you'll need to use your own power adapter, as one is not included in the package.
Things we like
The JBL Flip 6 is a portable and durable Bluetooth speaker that boasts easy pairing, loud output, and the signature JBL sound that's perfect for parties. With its IP67 rating, the speaker is water and dust-resistant and can withstand the occasional fall.
The uniquely shaped control buttons are easy to press, and the carrying loop ensures convenient transport. The JBL Portable app (formerly JBL Connect) grants access to firmware updates, a user guide, and a basic equalizer for adjusting the highs, mids, and lows. The speaker utilizes Bluetooth 5.1 with a range of up to 40 meters in ideal conditions, supports the SBC Bluetooth codec, and has a battery life of up to 12 hours on a single charge (though standard tests yield 9 hours and 25 minutes).
The Flip 6 delivers excellent sound quality, with booming bass that's great for party music, but high-pitched sounds may lack clarity.
Things we don't like
Despite its many advantages, the JBL Flip 6 has a few drawbacks. It's not the best at distinguishing individual instruments in songs, and its stereo mode only works with JBL Bluetooth speakers from the same generation, so compatibility with other brands is limited. Additionally, the Flip 6 doesn't include a microphone, so it cannot be used for phone calls.
---
3. Rokform G-Rok Wireless
If you're seeking a durable and robust portable wireless speaker for your golf bag, the Rokform G ROK Golf Speaker could be an excellent choice. Renowned for its phone cases and mounting systems, Rokform has ventured into the speaker business with the G ROK Golf Speaker.
What's in the box
The well-designed packaging of the Rokform G ROK Golf Speaker adds value to your purchase. Inside the box, you'll find the G-ROK speaker with a twist lock and magnets, a removable aluminum hook, an aux cable for non-wireless devices, a USB power cord, and an instruction manual.
The G-ROK is a rugged iPX7 waterproof and dustproof wireless portable speaker that offers 24-hour battery life, 30 feet range of wireless quality sound, a strong magnetic hold to your cart, easy-to-use magnetic mounting, a built-in speakerphone, and an optional Micro SD Card that stores up to 5,000 songs.
Things we like
The Rokform G ROK Golf Speaker boasts a durable and rugged design made from high-quality materials. Waterproof, dustproof, and drop-resistant, this speaker is designed for reliable performance in various environments. Its sleek and straightforward appearance, accentuated by a hint of orange from the Rokform logo, adds a stylish touch.
Equipped with two 8-watt speakers, the G ROK delivers impressive sound quality, making it perfect for use in the garage or on the golf course. Its magnetic mount allows easy installation on carts or metal surfaces, while the option to pair two units creates a stereo effect, enhancing the overall listening experience. Combining durability, functionality, and style, the G ROK Golf Speaker is an excellent choice for outdoor enthusiasts and golfers.
Things we don't like
Despite its many advantages, the Rokform G ROK Golf Speaker has some drawbacks. Its durable build makes it heavy, making it challenging to carry around for extended periods. Furthermore, the G ROK Golf Speaker is relatively expensive compared to other speakers on the market.
---
4. Ultimate Ears BOOM 2
If you are looking for something really good, portable, relatively affordable, and powerful, BOOM 2 is a great choice. In fact, you might want to check out the whole UE speaker line (BOOM, MEGABOOM, BLAST, MEGABLAST) – they are all awesome. BOOM 2 is available for less than $100 (depending on the model, the price goes up to $180), and it delivers really great performance for the price.
What's in the box
Inside a premium box, you will find your BOOM 2 speaker, micro USB charging cable, power adapter, removable D ring (covers the tripod mount), weather door (rubber flap) protecting the AUX port and micro USB charging port, user manual, and 2-year warranty.
Like all the other UE speakers, BOOM 2 features cylindrical design. The base diameter is 2.64in and the height is 7.1in. The speaker weighs 1.2 pounds. There are two 1.75-inch drivers and two passive bass radiators.
The whole speaker is wrapped in a recognizable waterproof/shockproof fabric. On the back of the speaker, there's a silicone strip with two huge volume buttons. On the top, you will find two control buttons – power and Bluetooth/pairing button (+ LED indicator). On the bottom, there's a rubber flap with D ring holding the flap in place and covering the tripod mount. When you remove the flap, you will see the AUX port and micro USB charging port.
Things we like
BOOM 2 features very familiar cylindrical design but what makes this speaker really interesting are those waterproof fabric grilles in different colors. There are so many versions and they are all so vivid and so fun (BrainFreeze, Cherrybomb, Green Machine, Marina, Urban Explorer, etc.).
The speaker doesn't look very rugged at first, but once you feel the grille fabric and see that the top and bottom panels are covered with silicone, you will realize that this is a durable product. BOOM 2 is fully waterproof (IPX7 certified). It's also shockproof and dustproof. It can be used literally anywhere (including the golf course).
Controls are really simple and quite innovative. You won't find many buttons on the speaker – there are only two buttons on the top (power and Bluetooth) and two large volume buttons on the speaker body. Some people might not like the tap controls. If you want to play/pause you have to tap the top panel (not to press the button) and if you want to skip forward, you have to tap it twice. There's no skip backward button.
The battery delivers up to 15h at 50% volume which is more than enough for any golfing session. The recharge takes less than 3 hours (up to 5 hours when using a USB port on your PC). There's also the auto shut down feature – the speaker is going to turn off after 15 min of inactivity.
The Bluetooth connection on BOOM 2 is really capable. There's no info on the Bluetooth version but we were impressed by the performance. The range is close to 100ft and the connection is very reliable. The speaker can memorize up to 8 devices (it will try to reconnect to the last paired). The BOOM 2 also supports multipoint pairing (you can pair two devices simultaneously with the speaker). It also supports daisy chaining – you can pair up to 150 speakers together for a great party sound. The best thing is that you can pair it with any speaker from the UE line (not only two or multiple BOOM 2 speakers). Before pairing two or multiple speakers together, make sure that all the speakers have updated firmware.
BOOM 2 comes with the app (BOOM and MEGABOOM app). The app is available for Android and iOS devices. You can use this app to adjust the EQ settings (5 adjustable bands), set the alarm, pair (double up) two or multiple speakers together, etc.
BOOM 2 has a built-in mic. You can answer calls by pressing the Bluetooth button. Also, if you want to activate Siri/Google Now, you can simply press the Bluetooth button.
The speaker sounds great. It's a little bit on a bassy side, but it's still really good. The mids are nicely pronounced and perfectly clear at low and medium volumes (tend to get muffled at high volumes because of the bass).
When it comes to mounting options, BOOM 2 has only one tripod mount on the bottom but you can always buy some universal golf cart mount if you want to mount it on a golf cart.
Things we don't like
Some people might not like the controls. There are no dedicated track and play/pause/call buttons. You have to tap the top of the speaker to play/pause, press the Bluetooth button to answer calls or tap three times to skip forward. If you like having separate playback controls, this is not the speaker for you.
You can pair two speakers together in Bluetooth mode but you can't play them in stereo mode. There's only party mode. You won't get better stereo separation when two speakers are paired together.
---
5. JBL Xtreme Portable Wireless Bluetooth Speaker
JBL portable Bluetooth speakers are, along with the UE speakers, the most popular on the market. They are pricier than some generic brands but they also offer better performance, they are more durable and have longer lasting batteries.
JBL Xtreme is priced under $200 (some versions are priced under $150), which is quite reasonable considering the performance. The biggest highlights are huge rechargeable battery, recognizable JBL's build quality and design, great connectivity, and pretty big sound considering the size of the speaker.
What's in the box
Inside the familiar JBL box, you will find your speaker, DC charging adapter, one shoulder strap, user manual, and 2-year warranty card. You won't find any mounting gear inside and if you want to mount the speaker, you should buy some kind of mounting kit separately.
Like all the other JBL speakers and many other speakers on the market, JBL Xtreme features familiar cylindrical design. It's a bit larger than the Flip 4 or JBL Charge and it's hefty but it's nothing you can't handle. Xtreme is 11.1in wide, 5in tall, 4.8in deep, and it weighs 4.66lb.
The controls are configured in a familiar way. You can find a similar control button layout on any JBL speaker. On top of the speaker, there are two metal clips on each end (for connecting the shoulder strap) and an array of control buttons (there are Bluetooth button, 2 volume buttons, power, JBL Connect button, and play/pause/call button).
On the bottom, there are two rubberized feet and a simple zipper. The zipper covers and protects the compartment with all the inputs. You have one micro USB port for updates (not for charging), 3.5mm AUX input (AUX cable is not included), 2 USB charge out (powerbank) port, and DC charging input.
Xtreme features two 2.5in woofers, two 1.4in tweeters, and 2 passive bass radiators. Combined power output is rated at 40W and frequency response spans from 70Hz to 20kHz.
Things we like
There's nothing new when it comes to design. It's a standard cylindrical speaker and you can choose between blue, black, camouflage, and red. In our opinion, the UE speakers have better-looking jackets/grilles (that doesn't mean that JBL speakers look bad). All the JBL speakers have the same kind of waterproof fabric grille and they all look rugged. Based on JBL's advertisement, Xtreme is splash proof but there's no IPX rating to confirm that. The thing that prevents it from being fully waterproof is probably the zipper protecting the inputs. The upgraded version (Xtreme 2) features silicone flap instead of a zipper and it's fully waterproof (IPX7 certified).
The controls are pretty much standard and if you have ever used any JBL portable speaker, you won't be having any problems with the Xtreme. The buttons are responsive and easy to use.
Xtreme features Bluetooth 4.1. The pairing is quick (no NFC). The speaker supports daisy chaining. You can pair two or multiple JBL speakers together for stereo or louder sound (you can only pair JBL Connect compatible speakers). Xtreme also supports multipoint pairing and allows you to pair up to 3 phones simultaneously with the speaker.
The battery is one of the best things about this speaker. It's huge. The capacity is rated at 10,000Ah. The speaker also has power saving feature (auto shut down) and it also has 2 powerbank ports (allows you to charge two devices simultaneously).
Xtreme has a built-in mic. You can answer calls by pressing the play/pause buttons. Siri and Google Now are also supported.
If you want to activate stereo pairing, upgrade the speaker, or activate the voice assistant, you can use the JBL Connect app (available for Android and iOS). If you want your two Xtreme speakers to play in stereo, you have to use the app. You can pair them together without the app, but they will play the same audio (not left and right channels).
The sound is quite bassy and can be really loud. The mids are clear and dynamic at low and moderate volumes. Unfortunately, they get overpowered by the bass at high volumes. The highs are crisp and clear. The driver arrangement enables 360-degree sound which is a great thing, especially if you are going to use the speaker outdoors.
Things we don't like
Xtreme lacks dedicated track buttons (forward/backward). You have to press the play/pause button twice to skip forward.
Xtreme is not fully waterproof. The manufacturer decided to use the zipper instead of a protective flap and that basically made it only splash proof.
The app doesn't allow you to adjust the EQ settings and it's very limited (it has only basic features).
---
6. Bose SoundLink Micro Bluetooth Speaker
Bose is another reputable manufacturer and SoundLink Micro is their smallest portable Bluetooth speaker. This speaker comes with a strap that you can attach to any bar on your golf cart in a second. This is a simple, hassle-free, and affordable solution. Bose SoundLink Micro is priced under $80. The greatest highlights of this speaker are high portability and IPX7 waterproof rating.
What's in the box
Inside a nice little box, you will only find your Bose SoundLink Micro speaker, micro USB charging cable (without power adapter), user manual, and 1-year warranty. The rubber strap for mounting the speaker on your bike's handlebar or any other bar is attached to the back panel of the speaker.
Volume buttons and a multifunction control button are located on the front panel. You can use the multifunction button to play or pause the music, skip forward/backward, answer calls, and activate Siri or Google Now. On top of the speaker, you will see the power button on the left side, Bluetooth button on the right side, and a micro USB charging port in the middle. Right under the charging port, you will see 5 LED battery status indicators and 1 LED Bluetooth status indicator.
Things we like
SoundLink Micro is supper small and squarish. All the edges are rounded and the whole enclosure is wrapped in silicone. Micro is IPX7 certified which means that it is fully waterproof (submersible in water of up to 3ft depth).
Controls are super simple and easy to use. There are some advanced features (like daisy chaining two speakers in party or stereo mode) that you can activate by pressing two buttons simultaneously. This can be confusing but you have everything nicely explained in the manual. The buttons are rubberized and responsive.
The only available connection option is Bluetooth. Bose never publishes specs so there's no info on the Bluetooth version. Based on our testing, Bluetooth connection delivers average performance. The connection is stable within the 30ft range. The speaker can memorize 8 devices and two devices can be simultaneously paired with the speaker (multipoint pairing). You can also daisy chain two Micro speakers and play the music in stereo or party mode (party mode is the default mode). Micro can also be paired with SoundLink Color II, Revolve or Revolve+. The distance between the two speakers should not be longer than 10ft. In order to pair two speakers together, you can use the Bose connect app (easier way) or you can follow the instruction given in the user manual for pairing without the app.
The battery can deliver up to 6h of playtime (50% volume) which is slightly below the average for speakers of this size. The recharge takes 4 hours. You will only get micro USB charging cable (no power adapter) and you will have to connect it to your laptop or PC to charge it. There's also the power saving feature. The speaker will automatically turn off after 20 minutes of inactivity.
Micro has a built-in mic – you can answer and make calls or you can use the multifunction button on the front side to activate Siri or Google Now. The speaker is also compatible with Amazon Alexa.
Bose Connect app allows you to pair two speakers in stereo or party mode, rename the speakers, change the voice prompt language or turn off the voice prompts, and to adjust or turn off the auto-off feature.
SoundLink Micro delivers pretty clear and undistorted sound with a slight emphasis on the midrange. The bass is tiny and the highs are nice and detailed.
Silicone strap on the back of the speaker is the only mounting option.
Things we don't like
The speaker is waterproof but it doesn't float so be careful around pools.
Most Bluetooth speakers have at least one additional connection besides the Bluetooth (usually AUX input). SoundLink Micro supports only Bluetooth. There's no alternative connection.
---
7. Bushnell Wingman
If you're in the market for a golf Bluetooth speaker, the Bushnell Wingman is definitely worth considering. It plays music and provides GPS distances to the front, back, and center of each green.
What's in the box
The Bushnell Wingman comes in high-quality packaging and includes the speaker, a standard mini-USB charging cable, instructions, and a unique feature – a remote with a single button. The magnet on the back of the speaker is incredibly strong and easily sticks to any metal surface.
Things we like
Pairing the speaker with your phone is very easy, and the GPS app is crucial to the Wingman. After downloading the app and registering your device, you can easily select your course and tees, giving you all the distances you could want. You can enter your scores and keep track of your statistics, and the app gives you many settings related to using Wingman.
The Wingman has a magnetic remote that attaches to the speaker's top, which you keep in your pocket when you play. Hit the button, and it will give you distances to the front, back, and center of the green or any features you have set up to tell you. The feature works very well and gives very accurate readings, and the accuracy was not at all an issue here.
Things we don't like
The Bushnell Wingman is a bit larger than other portable speakers, which could be a drawback for some. Additionally, the only concern is the matter of time before you lose the remote, and it doesn't look like you can buy a replacement.
---
8. Pro Portable Magnetic Bluetooth Golf Speaker
The Pro Portable Magnetic Bluetooth Golf Speaker is a true game-changer for golf enthusiasts who enjoy their favorite tunes while practicing their swing. This compact and powerful speaker is designed to meet your audio needs without compromising your golf game.
What's in the box
The packaging of the Pro Portable Magnetic Bluetooth Golf Speaker is impressive, showcasing the compact device alongside some essential accessories. You get the speaker itself, a USB charging cable, a user manual, and a handy carabiner for easy attachment to your golf bag. The magnetic back of the speaker ensures secure attachment to any metal surface, perfect for use on a golf cart.
Things we like
Pairing this golf speaker with your Bluetooth-enabled device is a breeze. Its stable connectivity ensures uninterrupted music streaming, keeping your favorite playlist at your fingertips. The speaker boasts a powerful output that belies its compact size, delivering crystal-clear audio that enhances your golfing experience.
A standout feature is its magnetic base, which ensures a sturdy grip on your golf cart, resisting shocks and vibrations as you navigate the course. Moreover, this golf speaker comes with an in-built microphone, allowing for hands-free calls and adding to its convenience.
The Pro Portable Magnetic Bluetooth Golf Speaker is also laudable for its sturdy and waterproof construction, meaning a little rainfall won't hamper your musical enjoyment on the golf course.
Things we don't like
Despite the many advantages, the Pro Portable Magnetic Bluetooth Golf Speaker has a couple of downsides. Its compact size, while advantageous for portability, might compromise on the volume. For those accustomed to a full-bodied sound, the speaker might seem a bit underpowered.
Additionally, the absence of an app integration for golf-related features, such as GPS distances, is another shortcoming. While this speaker nails it in terms of music playback, golfers looking for those extra golf-centric features might find this lacking.
---
9. PUMA Mini Soundchuck
Puma is a famous sports brand. The speakers have never been their thing – they are much more into sneakers. Their Mini Soundchuck can be considered a piece of sports equipment. The manufacturer claims that it's made for golf but it's not as good and elegant solution as Golfjams, especially when it comes to mounting. Mini Soundchuck is priced under $70 which puts in the same price category as Bose SoundLink Mini or Flip 4. Our overall impression is that you can get better sound and more convenient mounting solution for the same kind of money, but it's not all that bad.
What's in the box
Soundchuck mini comes in a simple box along with a micro USB charging cable, short user manual with some basic explanations, and 1-year warranty.
The speaker itself is cylindrical and entirely wrapped in silicone. On top of the speaker, there's a silicone cord which ends with a metal clip that you can attach to any bar.
The speaker is 4.3in tall and has 2.4in in diameter. It's one of the smallest speakers on the list and it's very compact and portable.
There are only three control buttons on the speaker body – 2 volume buttons and power button. They are all multifunction buttons, which is not something we like. Volume + button is used for Bluetooth pairing, the power button is used for answering calls, and volume down is used for ending/rejecting calls.
Things we like
The design is definitely distinctive. We can't really say that we like it but it's very recognizable. It's basically a small cylinder with a silicone cord on top and a metal clip. We are not fans of this mounting solution because it dangles too much. Dangling is not an issue when you are not moving but the moment you start your golf cart, you will be really annoyed by it.
Build quality is not amazing. Soundchuck is entirely wrapped in silicone and it is shockproof and weatherproof but it's not IPX certified.
The battery delivers below-average performance. You will get 5-6 hours at 50% volume. You can get a much longer playtime for the same price (Flip 4, for example).
Bluetooth connection delivers average performance. There's no info on the Bluetooth version, but it's all pretty much standard. Pairing takes a few seconds and the range is approx. 30ft (within the line of sight). We have experienced some issues with obstacles (signal cutting out when there's a wall between the speaker and phone). Bluetooth streaming is flawless when there are no walls and when the distance between the speaker and the phone is less than 20ft.
Sound quality could be described as ''good for the size'' but we were not impressed, especially when you know that you can get a much better sound for that kind of money. This speaker is trying to produce some bass but it's not really capable of doing that. At low to moderate volumes, Mini Soundchuck delivers pretty clear and detailed mids and highs but the sound gets really distorted at high volumes.
Things we don't like
It's never good when you have too many multifunction buttons. This speaker has only three buttons and they are all multifunction buttons. There are no separate track buttons and there's no play/pause button.
The sound is really tiny. You can get a much better sound for the same price.
This is the end of our list of 11 best golf cart Bluetooth speakers, but we have also prepared a short buyer's guide. Before you go, let's discuss some important features you should be looking for in a golf cart Bluetooth speaker.
---
10. AmpCaddy V3 Pro
The AmpCaddy V3 Pro Bluetooth speaker provides crystal-clear audio. This portable speaker clamps onto golf carts or bags and features a rechargeable battery with up to 20 hours of playtime.
What's in the box
The AmpCaddy V3 Pro Bluetooth speaker comes with the speaker unit, a clamp, a USB charging cable, and a user manual.
Things we like
The AmpCaddy V3 Pro is the perfect golf speaker you have been looking for. The lightweight and portable design makes it easy to carry around. The sound quality of the AmpCaddy V3 Pro is crystal clear and exceptional. With a 15-watt power and 2-inch bass boost resonator, you can enjoy your music, podcasts, or audiobooks from tee to green. The rechargeable battery can last up to 20 hours of continuous playtime on a single charge, and the IPX7 waterproof rating ensures that it can withstand being exposed to water.
The swivel mechanism allows you to direct the sound in any direction and can be used by both walking and riding golfers. You can attach the clamp to your golf bag and position the speaker so that it does not interfere with your swing. Upgrade your golfing experience with the AmpCaddy V3 Pro.
Things we don't like
While the AmpCaddy V3 Pro is a great option for golfers who want to listen to music while playing, some may find the price point too high compared to other golf speakers on the market. Additionally, those looking for maximum audio performance may consider the V3 Pro MAX option. Finally, it may be difficult to find the V3 Pro in stores to demo before purchasing.
---
11. Ultimate Ears Wonderboom 2
The UE Wonderboom 2 is a waterproof speaker that is ideal for outdoor use. It is suitable for summer adventurers looking for a durable speaker for all their warm-weather activities, as well as for general consumers who want a versatile shower speaker. The Wonderboom 2 is easy to use and features an IP67 build that can withstand dust, sand, and full submersion. The speaker is also drop-tested to withstand a 1.5-meter fall.
What's in the box
The UE Wonderboom 2 has a two-year warranty and a micro USB charging cable.
Things we like
There are several things we love about the Ultimate Ears WONDERBOOM 2. Firstly, its rugged build quality makes it an ideal choice for anyone who needs a speaker that can withstand the elements. The IP67 dust- and water-resistant rating means you can take it to the beach, the pool, or even out in the rain without any worries. Additionally, its drop-proof construction ensures that it can handle accidental bumps and falls without any damage. The speaker is also designed to float, which means it can accompany you on all your aquatic adventures without getting damaged.
Another standout feature is the ability to pair two devices simultaneously, which makes it easy to switch between devices without any hassle. Additionally, if you have two WONDERBOOM 2 speakers, you can pair them together for stereo sound, which creates a more immersive listening experience. The two-year warranty is also a great bonus, as it gives you peace of mind knowing that you're covered in case anything goes wrong.
Lastly, the WONDERBOOM 2's portability is a major selling point. Its compact size and lightweight design make it easy to take with you wherever you go.
Things we don't like
The Wonderboom 2 lacks a microphone, and distortion increases with volume. The microUSB charging port is also a downside.
---
Important Things to Look for In a Golf Cart Bluetooth Speaker
Consider these aspects before buying a Bluetooth speaker for your golf cart. 
Design – Mounting System (carabiners, straps, clips, etc.)
When it comes to design, it's important to pay attention to the mounting mechanism (especially if you want to mount it on your golf cart). Many speakers come with some kind of carabiner, strap, and some speakers come with a whole mount pack with different types of mounts. If there is no other mounting option, you can always buy a portable speaker mount for a golf cart. It's relatively cheap and it fits many portable Bluetooth speakers.
Build quality – Rugged, Waterproof, Dustproof
Your new golf cart Bluetooth speaker is going to be used outdoors so it's important to find something really durable. Rugged exterior is highly desirable. Also, some kind of waterproof/dustproof rating is considered an advantage. Ideally, your new speaker should be IP67 certified (fully dustproof and waterproof) and the body should be reinforced with silicone, metal, or some kind of rubbery fabric.
Bluetooth Connection – Bluetooth range, Connection Quality
The number of different obstacles is smaller when the speaker is used outdoors (compared to indoor use) and you will get greater Bluetooth range but, that doesn't mean that you should care less about the Bluetooth version. Latest Bluetooth versions (4.1 to 5.0) offer better range, greater speeds, better connection quality and reliability, and better sound quality. Some Bluetooth speakers featuring Bluetooth 5.0 allow more than 100ft range.
Battery Life
As you've seen, some of the speakers on our list are powered and are supposed to be plugged into the 12V car charger (NOAM NUTV4). These speakers are specially made for golf carts, ATVs, UTVs, etc. but if your golf cart doesn't have a 12V socket, you should probably buy some regular portable (battery-operated) Bluetooth speaker. You should also consider the average duration of your golfing sessions when buying this kind of speakers. Some speakers can deliver more than 20h of playtime per one charge which is more than enough for any kind of activity.
Directional VS Omnidirectional (360-degrees) Speakers
When you are outdoors, the sound can't bounce off the walls and that's why it's better to get a speaker that can deliver 360-degree sound. It's not absolutely necessary if you are going to use your speakers only while riding in your golf cart, but if you are going to use it in other outdoor scenarios, it's probably smarter to buy a 360-speaker.
Sound Quality
This one is not a surprise. After all, we are all looking for the sound that suits our taste. If you are only going to use it on a golf course, you should be looking for something with well-defined and balanced sound at low volumes (you don't want to disturb other golfers with loud music). This kind of sound is not easy to find since many speakers need some volume to shine.
Water and Weather Resistance
When looking for a golf cart Bluetooth speaker, one vital factor to consider is water and weather resistance. Given the unpredictable nature of weather on the golf course, your speaker should be equipped to handle rain, mist, or high humidity without compromising on sound quality or functionality.
It should have a high IP (Ingress Protection) rating, indicating a stronger defense against water and dust intrusion. This allows you to enjoy your music or golf instruction seamlessly, regardless of the weather conditions.
A weather-resistant speaker also typically means longer device life, ensuring your investment lasts for numerous golf rounds.
Voice Assistance Integration
Another important feature in a golf cart Bluetooth speaker is voice assistance integration. This allows for hands-free operation, crucial for when you're on the golf course and your hands are occupied. With a voice assistant like Siri, Google Assistant, or Alexa, you can command your speaker to play songs, pause, skip tracks, or even fetch the latest golf news and updates.
It also helps in making calls or sending messages, freeing you up to focus on your game. Voice assistance integration thus offers a convenience factor, allowing for a more enjoyable and efficient golfing experience.
Ease of Use
Finally, ease of use is an important consideration when choosing a golf cart Bluetooth speaker. Look for a speaker with simple controls, intuitive pairing, and a user-friendly interface. The speaker should be easy to connect to your smartphone or other Bluetooth devices, and the controls should be accessible and straightforward to use.
A Few Pieces of Advice You Should Follow When Playing Music on A Golf Course
As you already know, playing music during the official game is forbidden but you can play it on a golf range or while practicing on the golf course. Even then, you are supposed to play it quietly and not to disturb others. It's probably smart to play music only while riding in your golf cart. When on the green and when the situation requires precision and silence, don't play it.
Recommended Reading :

Dancing and frequent track skipping are also not recommended and are considered inappropriate. In the end, certain genres seem more appropriate than others. Playing rap, hip-hop, or heavy metal songs on a golf course doesn't sound like a good idea.
To conclude, the number of occasions when you can use your golf cart Bluetooth speaker is very limited but there's still some space to spice up your golfing experience with a little bit of music.
FAQ
Q: What Makes a Good Golf Cart Speaker?
A good golf cart speaker should have a clear and powerful sound, be durable enough to withstand outdoor conditions, and be easy to install and use. Additionally, features such as Bluetooth connectivity and long battery life can enhance the user's experience.
Conclusion
By understanding your specific needs and preferences, you can make an informed decision and select the best Bluetooth speaker for your golf cart.
Whether you prioritize portability, exceptional audio quality, or seamless connectivity, there is a speaker on this list to cater to your needs.
So, go ahead and elevate your game with the perfect audio companion, and make your golfing sessions even more enjoyable with a top-notch golf cart Bluetooth speaker.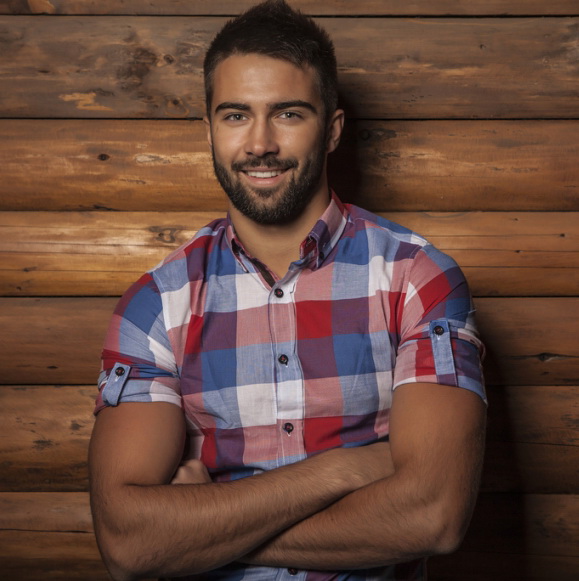 Hello, my name is James Longman.
I'm a writer and editor at AudioReputation. I disassembled my first portable AM/FM radio when I was only 8. At the age of 11, I burned the circuit board on my old boombox cassette player. I'm not going to explain how but it was reckless and stupid.
Since then, I have become much more careful around radios, boomboxes, and other audio devices (at least, I like to think so) but I have never lost the passion for audio equipment. Throughout 20 years of my professional career, I've been working for various audio equipment manufacturers and even started building speakers on my own in my little workshop.
I love the work we do here at AudioReputation. Testing, comparing, and evaluating all kinds of audio devices (speakers, soundbars, headphones, home theater systems, etc.) is something I truly enjoy. I try to be unbiased and give you my honest opinion on every piece of equipment I test. Still, you should take my reviews with a pinch of salt and always be just a little bit skeptical. The fact that I liked some speaker or soundbar doesn't mean that you are going to love it. If you have the opportunity, you should test it/hear it before buying it.