AudioReputation is reader-supported. When you buy through links on our site, we may earn an affiliate commission Learn More
Bluetooth transmitters are super useful accessories for any car or vehicle. This review looks at the best car Bluetooth transmitters on the market and outlines important things to think about when choosing one.
Advantages of a Bluetooth transmitter
Not every car features an input from a phone. Some more modern cars include a Bluetooth or aux connection that let you plug your phone directly into the car speakers, however not many do, and not all of us can afford a new car.
There are a couple of advantages to using a Bluetooth transmitter.
They are wireless, which keeps your car clutter-free.

They can easily connect with your phone or other device and play your favorite tunes.

They are easy to use and don't require any installation.

They can be used in any car with an aux port, so you don't have to worry about compatibility issues.

They allow you to talk on the phone without using your hands.
Also Read: Best Bluetooth Transmitters For TV
Types of car Bluetooth transmitters and audio connections
Whilst they are mostly relatively similar, there are a few variations of these types of devices.
FM transmitter –

These are the most common types of car Bluetooth transmitters. They work by converting the audio signal from your phone to a radio signal and then transmitting it to the car's radio, then speakers.

AUX cables –

some cars have 3.5mm aux inputs, where a cable can be connected between the phone and your stereo.

Bluetooth transmitter for car aux –

This works by transmitting audio data wirelessly through a Bluetooth connection. Only new cars tend to have Bluetooth receivers.

FM Transmitter with USB port –

This type of Bluetooth transmitter has an additional USB port that can be used to charge your phone while you're driving or listening to music.
Our Top 11 Car Bluetooth Transmitters
This section contains my review of each recommended car Bluetooth transmitter!
This is a mid-range quality product with a colored screen and a range of controls and settings. It features a 1.8″ color screen for hands-free calls, has a USB output for connecting a phone charger, and it even has an SD card slot for loading music into.
It features controls for skipping tracks, changing channels, volume, and a bass boost. It even includes a built-in microphone for calls. This is a versatile device with a range of features and surprisingly high quality for the price.
This is the top-recommended device! If I had to suggest one, then pick this!
Pros & Cons
Color screen

Lots of controls

Built-in charger and SD card

Too complex for some users
This is a simple but effective Bluetooth car transmitter. It has two USB connections for chagrin two devices at a time and accepts a USB stick to load music from. It has a stable Bluetooth connection and features bass boost controls. It has a small numerical display for the loaded radio frequency. It also includes a built-in mic for phone calls.
Pros & Cons
Easy to use

Bass boost

Charging ports

Not as good value for money as above.
This is another simple but affordable device. It doesn't have a color screen or a huge range of features, but it gets the job done. It has charging and USB storage connections and song skip buttons.
Pros & Cons
Affordable

Easy to use

Multiple USB Connections.

Limited controls
The Nulaxy FM transmitter is a decent Bluetooth device. The main attraction of this is the extendable, movable arm which lets you reposition the device as you need. This has all the expected controls and a small LED screen for displaying information.
Pros & Cons
Display screen

Moveable arm mounting

All controls

Fast pairing
A streamlined and easy Bluetooth FM transmitter. This is one of the more affordable models but also comes with the least functions. It takes up only a small amount of room, and still has all the connection types you need, although the display screen is very basic.
Pros & Cons
All the controls

No bass boost

Limited display screen
This eye-catching affordable Bluetooth transmitter is recommended for those on a tight budget. It looks like the part with colored glowing LEDs and provides a clear and clean connection and audio quality. It also features a built-in mic with noise-canceling technology for quality calls.
Pros & Cons
Noise-cancelling built-in mic

Cool looking LED lights

Long wired connection

Limited controls and display
This universal Bluetooth hands free car FM transmitter is a great accessory for any vehicle. With all the features you need including controls, a built-in mic, and a solid Bluetooth connection, this smart-looking device has a reliable build quality and won't disappoint.
Pros & Cons
Easy to use

Charging port

All the controls

Limited display screen
A great feature of this device is that it also includes a wired aux input so you can connect devices without a Bluetooth output too. The display screen is pretty decent and shows you all the important information you need to see. It also comes with a built-in mic, controls, and USB charging/connection ports.
Pros & Cons
Great value for money

Decent display screen

Optional wired aux input

Occasional connection issues
This is the most affordable model on this list, however, it isn't a perfect device. The angling of the unit may make it not suitable for all types of cars, as it may make the controls hard to reach. The screen is also very limited, and it has less control than others.
Pros & Cons
Most affordable

Least features and controls

Awkward angling

A simple but effective device from one of the best-known affordable electronics manufacturers. This car Bluetooth device has limited controls, but won't break the bank. If you're looking for a cheap and easy solution, this is a good pick, although the angling is also odd.
Pros & Cons
Affordable

Reliable

Limited Features

Fixed angle
This is a well-made, high-quality car Bluetooth transmitter that lets you connect your wireless devices to your car stereo. It features a decent display screen and comes with a moveable neck stand so you can twist it into view at any angle.
Pros & Cons
All the controls and features

High-quality display screen

Adjustable neck

USB Connections
Things to keep in mind before buying a Car Bluetooth Transmitter
There are a few factors you should consider when choosing a car Bluetooth FM transmitter.
Price –

you don't need to spend loads of money to get a decent product here. Although cheaper models do tend to lack features. I find the best products are around $25

Features

– Some models come with extra features like USB connections, larger controls, and a better display screen.

Design –

Car Bluetooth transmitters come in a range of designs. Some have fixed panels, while others use flexible necks. Some have complex screens, others just have simple numerical displays. The more expensive models tend to have a more convenient design.
Final Thoughts
This concludes the review. My top recommendation is the first product on the list (Nulaxy FM Bluetooth Transmitter) although all the others offer a good experience! Good luck choosing one!
FAQs
What is a car Bluetooth FM transmitter?
These are devices that let you connect your phone or another Bluetooth-capable device to the stereo of your car. You connect your phone to the transmitter, which then broadcasts an FM radio signal which your car picks up and sends to the speakers.
What is the best Bluetooth FM transmitter for car?
It will be different based on your budget, but I recommend the Nulaxy FM Bluetooth Transmitter, it has all the features you need, comes at a great price, and looks and sounds fantastic too!
How to use a Bluetooth transmitter for car aux?
Follow these steps to connect your Bluetooth transmitter to your car stereo.
Plug in the transmitter.

Connect your phone to the transmitter via Bluetooth

Select a radio frequency on the transmitter

Turn on your car radio and tune into the selected frequency.

Play your music and enjoy!
Also Read: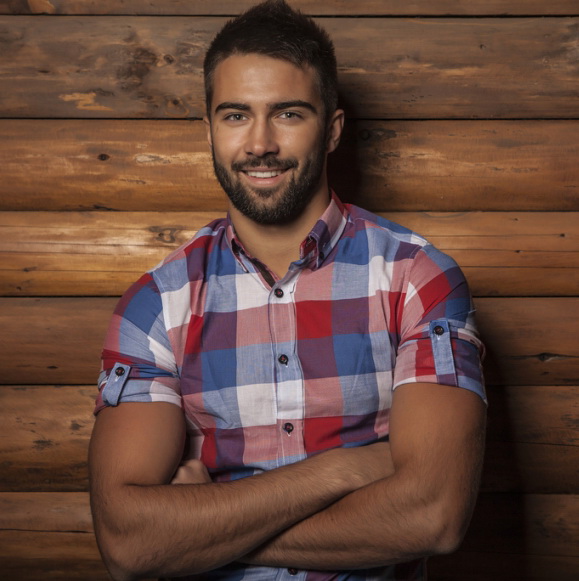 Hello, my name is James Longman.
I'm a writer and editor at AudioReputation. I disassembled my first portable AM/FM radio when I was only 8. At the age of 11, I burned the circuit board on my old boombox cassette player. I'm not going to explain how but it was reckless and stupid.
Since then, I have become much more careful around radios, boomboxes, and other audio devices (at least, I like to think so) but I have never lost the passion for audio equipment. Throughout 20 years of my professional career, I've been working for various audio equipment manufacturers and even started building speakers on my own in my little workshop.
I love the work we do here at AudioReputation. Testing, comparing, and evaluating all kinds of audio devices (speakers, soundbars, headphones, home theater systems, etc.) is something I truly enjoy. I try to be unbiased and give you my honest opinion on every piece of equipment I test. Still, you should take my reviews with a pinch of salt and always be just a little bit skeptical. The fact that I liked some speaker or soundbar doesn't mean that you are going to love it. If you have the opportunity, you should test it/hear it before buying it.