AudioReputation is reader-supported. When you buy through links on our site, we may earn an affiliate commission Learn More
If you are looking for a highly versatile wireless gaming headset that you can use with all your gaming consoles, you should definitely try the LS41 wireless surround sound gaming headset. It's the latest flagship model made by a young but reputable company called LucidSound. LS41 deserves your attention because of many things but mainly because of its wireless and surround sound capabilities, and because of great sonic performance. In this review, we are going to list and explain all the upsides, downsides, and potential issues and give you our honest opinion on whether you should buy this headset or not. So, let's get started.
---
LucidSound is a young headset manufacturer with an ambitious goal to bring change to the gaming industry. Their LS line of gaming headsets is not big but they are all highly praised for their design, comfort, ease of use, and performance.
LS41 is the latest headset model from the LS line. It's supposed to be an upgraded version of the previous LS40 model. To be completely honest, the difference between the two models is minimal.
In terms of design, the only difference is the white stitching around the edges of the earpads and on the headband. All the other details on both headsets are absolutely the same. LS41 headphones also have a slightly improved audio output and just a little bit clearer sound. If you already have a pair of LS40 and thinking of upgrading to LS41, we can't really recommend it. The improvement in sound quality is simply not that significant. On the other hand, if you are thinking of buying a new pair of gaming headphones and you are willing to spend up to $200, you should most definitely consider LS41.
LS41 headset is primarily designed for PS4, but it will work with many gaming consoles including Xbox One, Nintendo SWITCH, and PS4 Slim. It will also work with your PC or Mac and it can even be connected to your phone for casual listening. Versatility is one the most important upsides but it's not the only one. LS41 is great in so many other aspects. It's not too heavy and feels quite comfy, it is also solidly built and durable, the battery is quite capable, and it delivers an immersive surround sound experience.
The most noticeable downside is the lack of Bluetooth connectivity. LS41 is wireless but it uses a proprietary 2.4GHz network (not Bluetooth) to communicate with the USB dongle connected to your gaming console. The other noticeable downside is that it's only partially wireless when used in combination with Xbox One. The game audio is transferred wirelessly, but you will need to connect your Xbox One controller to the headset (via 3.5mm audio cable) if you want to enable chat audio.
Stylish and elegant design

Interesting and intuitive game and chat volume wheels on the left and right earcups

Can be used as wired or wireless

Quite robust and durable

Comfortable enough for long gaming sessions

Pretty impressive battery life (up to 16 hours)

Quite versatile – compatible with PS4, PC, Mac, Xbox, and other gaming consoles

Very clear, balanced, and loud audio

Immersive surround sound performance

Clear mic
It lacks Bluetooth

Not completely wireless when used with Xbox
Although it's primarily designed for PS4, LucidSound LS41 is compatible with other gaming consoles as well as PCs and Macs. Because of its immersive surround sound experience, powerful audio output, and impressive mic performance, this gaming headset definitely deserves our recommendation, especially if you are going to use it with your PS4. Xbox fans might be better off with the previous LS35x version, which is also a few bucks cheaper. Speaking about the price, LS41 headset is quite expensive (priced around $200) and that could be a deal breaker for some of you. If you have that kind of money but you are still not sure if LS41 is the right choice, let us reassure you that its performance definitely justifies the price tag. It's one of the best PS4/PC/Mac/Xbox wireless gaming headsets under $200 on the market.
What's in the box?
LS41 headset comes in a nice box. The most important features are already listed on the box (DTS Headphone X, volume wheels on the earcups, supported devices, etc.).
Inside the box, you will find a large black carrying pouch. All the equipment is packed inside this pouch. You will get your LS41 headset, detachable boom mic, USB base station (which enables wireless connectivity), 3.5mm audio cable (for connecting the headset to your Xbox controller or for connecting the headphones to your phone for mobile use), optical cable (for connecting the dongle to the gaming console or PC), micro USB charging cable, mic port cover (when using the headphones on the go and when the boom mic is not attached, you can use this cover to protect the mic port and get cleaner look), and all the standard paperwork (user manual, warranty, etc.). The packaging doesn't include hard carrying case but you can buy it separately.
Box contents
LucidSound LS41 Specifications
DIMENSIONS
Weight
12.5oz
TYPE
Over-ear, closed-back
MATERIAL
Plastic and aluminum for the frame and headband

Memory foam and pleather for the padding
DRIVERS
Type
Dynamic
Driver size
50mm
BATTERY
Battery capacity
N/A
Playtime
Up to 20h
Charging time
Up to 5 hours
CONNECTIONS
PS4, PC, Mac – fully wireless (via USB Base station)

Xbox – wireless (game audio), 3.5mm (chat audio)
CONNECTION TO THE GAMING CONSOLE
Optical cable
WIRELESS CONNECTION RANGE
30ft
OTHER TECHNICAL DETAILS
Frequency response
20Hz-20kHz
Impedance
32Ω
SPL
97 +/-3dB
ADDITIONAL FEATURES
DTS Headphone X 7.1 surround sound

5 sound modes (2 surround sound + 3 stereo presets)
Design
Unlike some other popular gaming equipment manufacturers (Razer, Turtle Beach), LucidSound prefers to keep things simple. You won't see many flashy and fluorescent details or green LED lights on the cups. Their headsets are sleek, stylish, and clean.
The whole frame (headband and joints) look like they are made of one piece of aluminum. The earcups are plastic. The paddings on the earcups are really thick and make the headphones look a bit bulky. The headband is also padded. Like the LS40 version, LS41 has stitching around the edges of the earpads and across the headband padding. It's a nice little cosmetic detail but.
Recognizable LucidSound design – a bit ordinary compared to Razer or Turtle Beach gear
The caps on both earcups are actually volume controls. You can rotate these wheels to adjust game volume (left earcup) or chat volume (right earcup). You can also mute the volume by pressing the LucidSound logos on the earcups.
On the bottom of the left earcup, you will see the oval mic input port, 3.5mm input, micro USB charging port, and power/pairing button. On the other earcup, you will find the EQ button which allows you to shift between different stereo/surround sound EQ presets.
Features
Volume controls are one of the first things you are going to notice about LS41 headset. That's one of the trademarks of the LucidSound and they use them on all the headphones. You can rotate the caps to increase/decrease the volume or press the LS logo in the middle to completely mute the sound. Right earcup controls the chat volume while the left one controls the game volume.
Rotating volume wheels on the earcups
The earpad cushions are thick and soft. The finish is a combination of fake leather and some cloth material (some kind of hybrid pads). The padding itself consists of cooling gel and memory foam. The headband is also nicely padded and soft. The earcups can swivel and rotate and the headband is adjustable and it will fit all kinds of heads.
Memory foam padding
The overall build quality is quite impressive. The headset looks sturdy and very solid. We like to treat our equipment with care but we've seen some other people bending and stretching this headset like crazy.
Now that we've covered the basic stuff, we can move onto some more important things.
First of all, let's discuss the compatibility. LS41 was primarily designed for PS4 and it will deliver the best wireless performance with PS4. Still, LS41 is much more versatile than that and it can be connected to PS3, Xbox one, or to your PC or Mac. Unfortunately, it won't offer the same level of performance with all these devices. Also, performing the initial setup with different consoles/devices won't be equally easy. It's much easier to connect and set it up on PS4 and Xbox One than on PC or Mac. LS41 will deliver great stereo sound when connected to any device, but it won't deliver the same kind of surround sound with all of them. We will discuss all these performance-related stuff in the next section.
One more additional thing – LS41 can also be connected to your phone and used on the go. Unfortunately, you will have to use the included AUX cable since the headset doesn't have a Bluetooth module. When used as a regular pair of headphones, you don't have to keep the boom mic attached to the left earcup. There's an additional built-in microphone which allows you to answer or make calls. It's not as good as the boom mic, but it's pretty usable.
LS41 is incredibly versatile and it's compatible with many devices
The feature that really makes this headset special is the DTS Headphone:X 7.1 surround sound. When used with PS4, Xbox One, and PC, LS41 will deliver surround sound experience and improve your situational awareness. It's so much different than playing games in stereo.
DTS Headphone X surround sound
When playing 5.1 or 7.1 sources, you can choose between gaming surround sound and boosted surround sound. The first one is more balanced and the second boosts high and low frequencies and makes the gaming experience even more immersive. In our opinion, boosted mode is better for gaming.
If you prefer stereo sound for gaming you can choose the stereo mode (3rd EQ preset) which is going to mix any 5.1 or 7.1 content into two channels.
There are two additional stereo modes – super stereo wide and super stereo front. Stereo wide mode widens the soundstage and stereo front offers the same kind of experience you would get with two stereo speakers placed on the left and right side of your screen.
When it comes to battery, the manufacturer claims that you can get even more than 20h of continuous gaming. In reality, the playtime is a bit shorter but still very impressive.
Setup and Performance
The initial setup depends on the gaming console or PC you want to use with these headphones. In some cases, it's easy and fast. In other cases, it's a bit more complicated.
Since LS41 is primarily designed for PS4, connecting it to your PS4 is the easiest thing to do and it will give the best results and completely wireless environment. You just have to connect the USB dongle to the USB port and then use the included optical cable to connect the optical port on your PS4 to the port on the USB dongle (base station), and then pair the headphones with the dongle and adjust audio output settings. You can see the whole step-by-step tutorial here. Once you are done with all the settings, you will get a completely wireless surround sound gaming experience (wireless game audio and wireless chat audio).
Connecting the headset to your PC is a bit more complicated and the procedure depends on your soundcard. In some cases, you will only get stereo instead of surround sound. With more capable soundcards, you have to change some Windows settings (setting up the default mic and speaker) and some soundcard settings (number of audio channels and SPDIF output). In the ideal case, you will get a completely wireless surround sound experience (wireless game audio + wireless chat audio). You can see the full tutorial here.
When it comes to Xbox One, you will get only partially wireless audio. The setup procedure is pretty much the same as with PS4 (connect the dongle, adjust audio output settings, pair the dongle with the headset). You will get a great surround sound experience but there's one problem. You will only get wireless game audio (you won't get wireless chat audio). If you want to communicate with other players, you will have to use the included AUX cable and connect your Xbox controller to the headset. If you have an older controller version, you will have to buy a headset adapter (or a new controller). You can find the full tutorial on LucidSound's webpage.
USB dongle cannot be directly connected to the PS4 Slim because Slim doesn't have optical inputs but there are a few workarounds. Depending on the option you choose, you will get a different kind of audio (stereo or surround sound) but you can't get the same kind of functionality you would get with PS4.
As you already know, the advertised battery life is 20+ hours. In reality, you will get up to 16 hours at moderate volumes (up to 70%) which is more than enough.
The advertised range is 30ft but, in reality, it's less than 20ft. On the other hand, the connection is perfectly stable within the 20ft range – no connection loss, no cutting out.
Sound and Mic Quality
LS41 truly brings your gaming experience to a whole new level. It enables you to hear everything around you and, more importantly, to pinpoint accurately where the sound is coming from. You can hear someone sneaking up on you from behind, feel the bullets flying around you, experience the cannon fire and explosions the way you have never experienced them before.
Depending on the EQ preset you choose, you will get a different kind of experience but they all sound great. LS41 headset can reproduce everything accurately and vividly and reacts well to EQ adjustments. Out of two surround modes, boosted surround offers better (more immersive) gaming experience.
You should be aware that headsets simulating surround sound will never be as good as true surround sound systems with dedicated speakers for each channel but, compared to other headsets supporting surround sound, LS41 delivers an impressive surround sound simulation. If you prefer stereo sound for gaming, you will be happy to know that there are 3 presets and that you can always play with EQ settings and boost a certain frequency range.
When used on the go with your phone, LS41 headset has to be connected through AUX cable. LS41 doesn't have Bluetooth and wireless connection is not impossible in this scenario. Aside from this connection inconvenience, LS41 delivers pretty impressive listening experience when used for music listening. The audio is nicely balanced and detailed. If you prefer something bassier, you can always play with the equalizer and adjust the sound to your taste. The headphones will react really good to moderate boosting (+3dB) and we don't recommend making any drastic changes. There's a small and barely noticeable distortion at high volumes but it's not distracting. One small note – when the headset is connected to your phone, digital audio player, or any other source with a 3.5mm output, you are supposed to turn off the headphones.
Recommended Reading :

LS41 features not one but two mics – there's one built-in mic in the left earcup and there's a detachable boom mic. You can use both for gaming but you will get much better results with the boom mic. It's much clearer and it delivers absolutely flawless performance. If you like hearing your voice, you will be happy to know that mic monitoring works great and that mic monitoring volume adapts to the game volume. You can easily control the mic/chat volume by rotating the volume wheel on the right earcup or you can mute it by pressing the LS logo on the earcup. When you mute the mic, the LED indicator on the very end of the boom mic will light up and it will glow until you unmute it.
The other mic (the built-in one) is usable but doesn't deliver the same kind of performance. This mic is just an additional feature that allows you to answer and make calls when using the headphones with your phone and when the boom mic is not attached. The built-in mic delivers a bit more noise but your voice will still be intelligible on the other end.
The Competition
There's a lot of competition at $200 price point but not all the headsets offer the same kind of performance. If you are looking for a more budget-friendly headset with a similar set of features and similar performance, our suggestion would be SteelSeries Arctis 7. If you are looking for some much cheaper wireless headset for your Xbox One, Turtle Beach Stealth 600 would a nice choice.
---
SteelSeries Arctis 7
SteelSeries Arctis 7 is cheaper than LS41 and can be found for $120 (the price goes up to $180 depending on the seller). At $120 price point, Arctis 7 offers an impressive value for the money and it's even a better choice than LS41.
Arctis 7 is, just like LS41, primarily designed for wireless use with PS4 and PC, but can be used with Xbox One (wireless game audio and wired chat audio).
Arctis 7 also supports DTS Headphone:X 7.1 surround sound.
In terms of design, Arctis 7 looks more like a gaming headset while the LS41 is more ordinary-looking pair of headphones.
Both headsets have separate game and chat volume controls and detachable boom mics. They can both be used in wired mode and can be connected to a phone.
They both offer great surround sound experience but LS41 delivers a bit clearer, louder, and less distorted sound.
Arctis 7 has a stronger battery and can deliver up to 24 hours of wireless use.
Both headsets lack Bluetooth connectivity.
---
Turtle Beach Stealth 600 Wireless Gaming Headset
If you are looking for a wireless headset for your Xbox One and you don't have enough money for LucidSound's LS35X (which would our go-to headset for Xbox), Turtle Beach Stealth 600 is a great option. It's one of the best wireless surround sound headsets for Xbox under $100.
Stealth 600 uses Xbox wireless technology to communicate with your Xbox gaming console and supports Windows Sonic Surround Sound. The headset can also be connected to PCs featuring Xbox wireless (or you can use Xbox wireless adapter for PCs that don't feature this technology). The headset won't work with PS4 which makes LS41 more versatile.
In terms of design, LS41 is sleeker and more stylish. Also, LS41 is more rugged and feels more durable. Stealth 600 is a bit lighter and a bit more comfortable.
Stealth 600 has a non-detachable flip-up mic, separate chat and game volume controls, it features mic monitoring, and it has multiple EQ presets.
Both headsets deliver similar wireless playtime.
---
Razer ManO'War
Razer ManO'War is a bit pricier than LS41, but you can always find a used one for less than $150.
Razer ManO'War is compatible with PC, Mac, and PS4 but it won't deliver the same kind of performance with all these devices. It supports 7.1 surround sound when connected to PC or Mac. When connected to PS4, it will deliver only stereo sound and you won't be able to use all the control buttons. In other words, headset's capabilities are very limited when used with PS4. In order to enable 7.1 surround on your PC/Mac, you have to install Razer Surround Software. So, LS41 is a clear winner when it comes to versatility/compatibility.
Razer ManO'War features recognizable Razer design with a glowing Razer logo (Chroma lighting) on the earcups. In terms of build quality, LS41 looks more rugged and more durable.
Razer ManO'War has a retractable (not detachable) microphone. Both headsets feature separated game volume and chat volume controls (they don't work when ManO'War is connected to PS4).
ManO'War delivers up to 20 hours of playtime if the Chroma lighting is disabled (less than 16 with Chroma lighting).
---
Comparison Table
Frequently Asked Questions
Will the LS41 work with the PS5?
Yes, the LS41 will work with the PS5. It is designed for the PS4 but since it is a highly versatile wireless gaming headset, it is compatible with almost all gaming consoles.
How do I connect my LucidSound LS41 to my computer?
Step 1: Connect the wireless dongle to your computer using a USB port. This allows you to route your audio and microphone via USB. 
Step 2: Open the Sound Control Panel on your PC.
Step 3: Right-click on the LucidSound PC Gaming Audio device and set it to "Default Device".
Step 4: Right-click on the LucidSound PC Chat Audio device and set it to "Default Communications Device".
How do you set up LucidSound headphones?
Here's how you set up LucidSound LS41 headphones with a PS4:
Step 1: Remove the protective caps from the optical cable and connect the square end of the cable to the Digital Out of the PS4.
Step 2: Connect the other end to the 3.5mm part of the base station. 
Step 3: Connect the base station to the USB port of the PS4. 
Step 4: Connect the boom mic to the oval-shaped part on the left earcup.
Step 5: Press and hold the power button for 3 seconds till the LED light turns on. 
Step 6: On the PS4, go to Settings > Devices > Audio Devices.
Step 7: Set both Input Device and Output Device to USB Headset (LucidSound).
Step 8: Set the Output Headphones to Chat Audio. Similarly, set Volume Control (Headphones) to 100%. 
Step 9: Go to Settings > Sound and Screen > Audio Output Settings > Primary Output Port and set this to Digital Out (Optical).  In the next screen that pops up, be sure to check the Dolby Digital 5.1ch option only. Click OK. 
Step 10: When you return to the Audio Output Settings screen, select Audio Format (Priority) and choose Bitstream (Dolby).
Final Thoughts
We can't deny that LS41 is a bit pricey but when you think about the performance, versatility, and compatibility, and when you compare it to other headsets, you will realize that LS41 is worth every cent. You don't have to buy two or three separate headsets and use each wireless headset on a different device. Instead, you can now buy one headset that works with PS4, PC, Xbox, Nintendo Switch, and PS4 Slim. It won't deliver the same kind of wireless environment with Xbox as it does with PS4, PC, or Mac, but it will still sound great. If your limit is set at $200 and you want to spend that kind of money on a gaming headset, you won't regret buying LS41.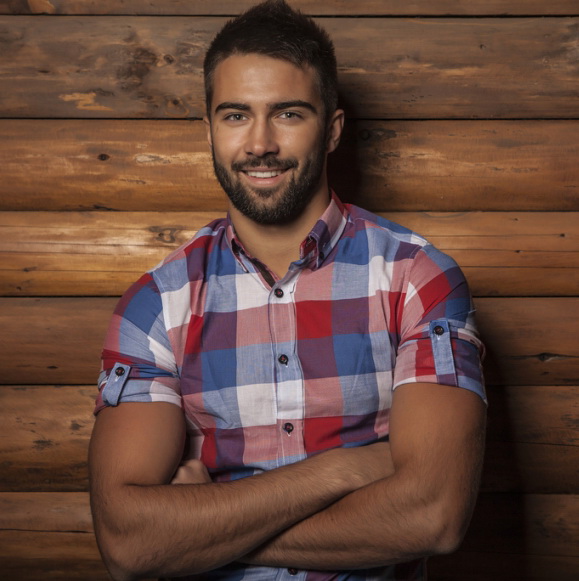 Hello, my name is James Longman.
I'm a writer and editor at AudioReputation. I disassembled my first portable AM/FM radio when I was only 8. At the age of 11, I burned the circuit board on my old boombox cassette player. I'm not going to explain how but it was reckless and stupid.
Since then, I have become much more careful around radios, boomboxes, and other audio devices (at least, I like to think so) but I have never lost the passion for audio equipment. Throughout 20 years of my professional career, I've been working for various audio equipment manufacturers and even started building speakers on my own in my little workshop.
I love the work we do here at AudioReputation. Testing, comparing, and evaluating all kinds of audio devices (speakers, soundbars, headphones, home theater systems, etc.) is something I truly enjoy. I try to be unbiased and give you my honest opinion on every piece of equipment I test. Still, you should take my reviews with a pinch of salt and always be just a little bit skeptical. The fact that I liked some speaker or soundbar doesn't mean that you are going to love it. If you have the opportunity, you should test it/hear it before buying it.