AudioReputation is reader-supported. When you buy through links on our site, we may earn an affiliate commission Learn More
Como Audio Musica is a premium all-in-one music system with a fascinating set of features. It's one of the most versatile music systems on the market. If that's something you're looking for and if a $600 price tag is not too much for you, you are going to love it.
Como Audio is a very young audio company founded in 2016, in Boston, Massachusetts. Its founder, Tom DeVesto has more than 40 years of experience in designing, manufacturing, and introducing all kinds of high-quality electronics brands. During his professional career, Mr. DeVesto gained a lot of experience in marketing and sales. According to his bio, Mr. DeVesto was the guy who introduced the concept of factory-direct selling.
The idea behind Como Audio was to make a compact device that could access all your physical and online audio sources and deliver high-fidelity sound. In 2016, Como Audio introduced the first two systems called Solo and Duetto. They were both praised for their versatility. Como Audio Musica was introduced in 2017. It's basically an upgraded version of Duetto with a built-in CD player and a few additional features and supported streaming services.
The biggest selling point of this device is its flexibility. Como Audio Musica redefines the title all-in-one music system. Musica is a CD player, a Bluetooth speaker with aptX support, it's a hub for physical and digital audio sources, it has an Ethernet port and Wi-Fi capabilities. Musica also has a built-in FM tuner, it supports internet radio and various streaming platforms including Spotify, Tidal, Napster, Deezer, and Amazon Music. Musica is quite easy to set up and use and it doesn't require any app for the installation.
The sound reproduction is fairly balanced and accurate but far from mind-blowing. This thing is simply too small to produce really low bass frequencies so don't expect to be blown away. Also, Musica system is not loud enough for large rooms but if you pair it with a few more Como Audio music systems, you will get a nice multiroom system.
Simple and elegant looks

Hassle-free setup

Built-in CD player

Amazing versatility (analog and digital inputs + Ethernet port, wi-fi, and Bluetooth connectivity)

Numerous supported streaming services (Deezer, Tidal, Amazon Music, Spotify)

FM/DAB tuner and internet radio

Multiroom capabilities

Como control app

Balanced and distortion-free sound reproduction
Unimpressive bass response

Doesn't support Pandora and Sirius XM

Not loud enough for large rooms
Whether you're building a multiroom system or just need a speaker that can work with all your audio sources, Como Audio Musica is a great choice. It's one of the most versatile and user-friendly music systems we've ever tested.
What's in the box?
Como Audio Musica comes in a simple box with some nice illustrations. Along with Musica, you will get a power cable, IR remote, user manual, and 2-year warranty.
Specs
Como Audio Musica Specifications
DIMENSIONS
Width
15.9in/405mm
Height
5.9in/149mm
Depth
6.5in/165.5mm
Weight
9.3lbs/4.2kg
DRIVERS
Woofers
3in x2, paper cone with 4-layer voice coil
Tweeters
75in x2, Soft-dome
INPUTS
Analog
AUX x2
Digital
Digital optical x1

USB x1
OUTPUTS
3.5mm Headphone OUT

3.5mm Line OUT
RMS POWER OUTPUT
30W per channel (Class-D amplification)
WIRELESS CONNECTIVITY
Ethernet port

Wi-Fi

Bluetooth with NFC and aptX support
SUPPORTED AUDIO FORMATS
FLAC

ALAC

WAV

MP3

AAC
SUPPORTED STREAMING SERVICES
Spotify Connect

Internet Radio

Napster

Deezer

TIDAL

Amazon Music
POWER INPUT
100-240V (50-60Hz)
ADDITIONAL FEATURES
CD player (CD, CD-R, and CD-RW)

Como control app (for iOS and Android)

3.2in color display 

IR remote

FM/DAB antenna
Design
Como Audio Musica has an MDF cabinet. It's boxy and simple, yet quite elegant. The system comes in 4 versions/colors – piano black, piano white, hickory, and walnut. Some people might find this kind of design a bit ordinary or not sophisticated enough, especially considering the price. Softening the edges would definitely make it more visually appealing but it doesn't look bad the way it is.
Available in 4 finishes
All the controls and drivers are on the front side. The control panel is in the center. You have a CD slot on the top, color display in the middle, 8 control buttons on the left and right side of the screen, and three dials/buttons at the bottom (Volume/Power, Menu/Select, and Source/Back). Drivers are symmetrically arranged on the left and right sides. Each channel consists of one 3in woofer and one .75in tweeter.
Front panel
The rear panel is reserved for the inputs. It has a bass-reflex port in the top right corner and an FM antenna at the top. At the bottom, you have AC power input, DC power input, 3.5mm headphone output and line output, two AUX inputs, one digital optical port, USB port (for music playback and charging), Ethernet port for connecting the speaker to your home network (you can also use wi-fi connection), and a service port.
Rear panel
Features
Como Audio Musica is packed with all kinds of technology. Let's start with the standard stuff.
The system has 4 drivers – two woofers and two tweeters, packed inside a rear-ported MDF enclosure. The manufacturer opted for paper-cone 3in woofers and .75in soft-dome tweeters. Some speakers in this price range have woofers and tweeters made of more premium materials. However, you must have in mind that this is not just a speaker. It's so much more.
The control button layout is super-simple. You will get used to it in no time. There are 4 rubberized buttons on each side of the color display. You can use these buttons to control the playback, get the available info about tracks, and save your favorite sources or radio presets. At the bottom, you have three buttons used for navigation.
Unlike many other all-in-one music systems, Musica doesn't require an app or a remote to work Right in the middle of the control panel, you have 3.2in color display with an intuitive user interface and multilanguage support. By using previously mentioned buttons and this screen, you can perform the initial setup and control all the aspects of the playback (select source, change the song, tune stations, adjust EQ settings, etc.). The only problem we've had with this screen is its size. You really have to be close to it to see the information displayed on it. Hopefully, the upgraded version will have a larger screen.
If we would have to single out one thing that's truly great about Musica, it would have to be its versatility. First of all, Musica has a built-in CD slot. This is one of the important differences between Musica and its predecessor Duetto. You can connect analog sources to it via two 3.5mm audio inputs or you can connect your headphones for a private listening session via headphone output.
The system also features a digital optical port and can be connected to a TV and used as a soundbar. It won't deliver the most immersive experience of your life but it will definitely sound better than your TV speakers.
Another available physical connection is USB. You can connect your flash drive or a portable hard drive and play music files directly from them. The USB port supports both FLAC and ALAC files. It also supports MP3, WAV, WMA, and AAC. You can also use it to charge your phone and other devices.
In the end, Musica has one Ethernet port. You can use it in case you don't have a stable wi-fi connection.
When it comes to non-physical connections, the number of different choices becomes overwhelming. Musica supports both Bluetooth (with NFC and aptX support) and wi-fi. connection. It also supports some of the most popular streaming apps like Spotify, Napster, Deezer, TIDAL, and Amazon Music. You can even stream music from your network sources and network-shared libraries.
In the end, you have internet radio with more than 30,000 available stations and a built-in FM tuner.
Of all the popular streaming services you can find on other similar all-in-one music systems, only Pandora and Sirius XM are not supported.
Multitude of supported audio sources
Connection versatility is not where the list of amazing features ends. Como Audio Musica also has multiroom capabilities. One Musica system can stream any audio content to four other Como Audio speakers (Solo, Duetto or Amico) connected to the same network. And when we say any audio content, we mean it. You can even play a CD or FM radio and stream audio across your entire home.
Multiroom capabilities
We have already said that you don't need an app or remote to control everything, but that doesn't mean that there's no app or remote. The remote is included in the package. It doesn't look very premium but it's easy to use and it's responsive.
Como Audio IR remote
Also, there's the app called Como Control (available for Android and iOS). The app enables you to control all the sources, control the playback, and adjust the EQ settings.
Como Control app (available for Android and iOS devices)
Setup and Performance
Setting up Musica was a breeze. It's almost plug-and-play. And you really don't need an app to set it up. That 3.2in display and a setup wizard will guide you through the process. You will be asked to update the firmware, select the time zone, connect the system to your wi-fi network. After the initial setup, you can integrate your Spotify and other accounts with the system and save them as presets. Como Audio has a whole page with How to Videos for all kinds of settings so you don't have to experiment.
Como Audio –setup wizard
When it comes to performance, there are a few things we would like to mention. First of all, we loved the ability to use all kinds of sources with this compact music system. We didn't experience any glitches or hiccups. The transition between different sources was painless and fast. It worked perfectly fine with internet radio, Spotify, and streaming via Bluetooth worked flawlessly. Also, we didn't have any issues with the CD player and physical connections.
One thing we weren't impressed by was the multiroom feature but we can't blame it completely on the system. We have connected one Musica system to two Amico portable systems and tried to stream content across three rooms. We've experienced a few dropouts with one of the Amico systems while the other worked fine. We have tried to reposition the speaker and to eliminate the interference and we did get better results but we weren't able to completely eliminate the problem. Since we have all kinds of devices (speakers, receivers, headphones) in our office, the problem was probably the interference. However, we have also had a chance to try the SONOS Play 5 speakers and they worked flawlessly. So, it's probably fair to say that SONOS offers a more stable connection when it comes to multiroom setup.
Recommended Reading :

The app works fine and it's quite user-friendly. It can be a little slow from time to time, but it works.
Como Audio Musica delivers nicely balanced sound with a very rich and detailed midrange reproduction. Due to its size and size of the drivers, Musica simply can't reach low-bass or sub-bass frequencies. Still, the mid-bass and high-bass frequencies are nice and punchy.
The vocals are pushed forward and are perfectly clear. The treble is consistent and accurate. The separation between the channels is not ideal and the soundstage is a bit narrow.
To conclude, Musica is not the most capable device when it comes to sound reproduction, but it still performs better than you would expect from a speaker of this size. Due to its flawless midrange, Musica is a great choice for people who prefer mid-centric and vocal-oriented music. Bass enthusiasts and bass heads won't be impressed.
The Competition
Due to the growing market demand for all-in-one music systems, the number of available devices is increasing every day. They all have very long feature lists and support all kinds of audio sources and streaming services but none of them is absolutely perfect. Also, no system can be used with all sources and all streaming services. We have decided to present to you three great alternatives.
---
Bose Wave SoundTouch Music System IV
Bose Wave SoundTouch System IV is practically priced the same as Como Audio Musica. It has a similar feature set with a few differences when it comes to supported streaming platforms and physical inputs.
SoundTouch System IV looks much more futuristic and has an ABS cabinet while Musica has MDF cabinet and looks a bit more traditional.
Both systems have built-in CD players and FM tuners. They both support Bluetooth and wi-fi, and they come with apps and remotes.
The advantages of the Musica system are color display (SoundTouch System IV has a simpler LCD screen), aptX and NFC support, EQ settings, and a greater number of physical connections.
Musica supports Napster and TIDAL while SoundTouch System IV supports Pandora, Sirius XM, iHeart Radio, TuneIn, and iTunes. They both support Spotify, Amazon Music, and Deezer.
---
Como Audio: Duetto
Como Audio Duetto is a cheaper alternative to Musica. This one is actually Musica's predecessor, which becomes quite obvious when you see it.
They have a very similar design with only a few differences. Both systems use the same woofers, tweeters, and amplifiers. Duetto has a little bit different but equally easy-to-use control scheme. Both systems come with a remote and Como Control app. Also, both systems have the same inputs but Musica has an additional Ethernet port and built-in CD player.
Both Duetto and Musica feature Bluetooth with aptX and wi-fi, they have FM tuners and support internet radio.
Duetto supports only Spotify Connect while Musica also supports TIDAL, Deezer, Amazon Music, and Napster.
---
Grace Digital Encore+
Grace Digital Encore+ is the cheapest alternative. It features a similar design but it looks less sophisticated than Como Audio systems.
Encore+ features Bluetooth and wi-fi connectivity. It has a built-in Chromecast and works with all Chromecast-enabled apps. It also has FM and AM tuners and supports internet radio. Just like the Musica, Encore+ has multiroom capabilities.
Musica is much more capable when it comes to physical connections. Encore+ has only AUX input, LINE outputs, and headphone output. It also has a USB port but it's only used for charging while the USB port on Musica is used for music playback. Musica also features a digital optical port and an additional AUX input.
Musica supports Deezer, TIDAL, Napster, and Amazon Music. Encore+ doesn't support these streaming platforms.
---
Comparison Table
Final Thoughts
Compared to other all-in-one systems in the same class and price range, Como Audio Musica offers the best performance for the price. It's incredibly versatile and user-friendly little device. If you are building a multiroom system or you have certain space limitations and can't install some large stereo system with a versatile stereo receiver/amp, Como Audio Musica is a great choice.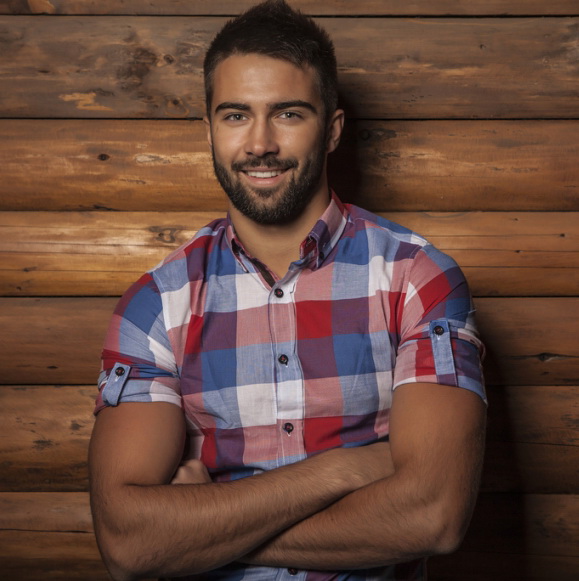 Hello, my name is James Longman.
I'm a writer and editor at AudioReputation. I disassembled my first portable AM/FM radio when I was only 8. At the age of 11, I burned the circuit board on my old boombox cassette player. I'm not going to explain how but it was reckless and stupid.
Since then, I have become much more careful around radios, boomboxes, and other audio devices (at least, I like to think so) but I have never lost the passion for audio equipment. Throughout 20 years of my professional career, I've been working for various audio equipment manufacturers and even started building speakers on my own in my little workshop.
I love the work we do here at AudioReputation. Testing, comparing, and evaluating all kinds of audio devices (speakers, soundbars, headphones, home theater systems, etc.) is something I truly enjoy. I try to be unbiased and give you my honest opinion on every piece of equipment I test. Still, you should take my reviews with a pinch of salt and always be just a little bit skeptical. The fact that I liked some speaker or soundbar doesn't mean that you are going to love it. If you have the opportunity, you should test it/hear it before buying it.