AudioReputation is reader-supported. When you buy through links on our site, we may earn an affiliate commission Learn More
Have you ever wondered why events you recorded with your phone or with your DSLR camera look exactly the same as you've seen them, but they never sound the same as you've heard them? The reason is simple – video recording devices like phones and cameras will, at the same time, record the sound, but only in mono. When recorded like that, the audio never sounds exactly the same as you hear it. If you want your audio recordings to sound exactly the same as you hear them, you need binaural mics. It's the most immersive and most accurate way to record the sound. The device we are about to review is designed to capture the sound in 3D and can be used in combination with almost any video recording device. Hooke Audio Verse is the first Bluetooth-enabled binaural recording headset in the world and, if you are looking for an affordable and great-sounding headset with binaural recording abilities, Hooke Audio Verse truly deserves your attention. It sounds like an interesting feature combo and it's even more interesting in reality.
---
Hooke Audio is a young audio company, founded in 2014. They've started as a KICKSTARTER campaign and managed to gather enough money in a short time. Soon after they gathered the money, the company released their very fist Hooke Audio Verse headset with binaural mics.
Hooke Audio Verse looks like a regular Bluetooth headset but it's much more special than any regular headset. What separates this headset from other headsets/headphones is the ability to record the sound in 3D with its binaural mics. Regular headsets with built-in mics can record the sound, too but they can record it in mono. They also change the color of your voice and distort all the environmental sounds. Hooke Audio Verse headset records the sound the way you hear it. It's more vivid and more realistic than any regular headset.
Hooke Audio Verse is not the only headset with binaural mics on the market but there are a few important features that separate Hooke Verse from any other binaural recording headset. First of all, this is the first Bluetooth-enabled headset and it's the first headset with binaural mics that works with both Android phones and iPhones. The included audio recording cable makes it compatible with all the other video recording equipment (DSLR cameras, GoPro devices, field recorders, etc.). It's more versatile than any other binaural recording headset on the market. On top of all that, it also has a long-lasting rechargeable battery and offers better audio recording quality than other headsets with binaural recording abilities (especially in its price range).
Affordable

Sporty design

Great fit

Compatible with both iOS and Android phones

Can be used in wireless mode thanks to Bluetooth connectivity (with iPhones and Android phones)

Very versatile – compatible with all kinds of recording devices (phones, GoPro devices, DSLR cameras, field recorders, desktop computers)

Good battery life (recording – up to 9h; music playback – up to 10h)

Very good sound quality

Proprietary Bluetooth codec for wireless recording without any noticeable audio delay

Immersive and incredibly vivid binaural 3D audio recording
They look sporty but they are not the best choice for sports (they are not IPX certified and they don't provide enough stability for workouts)

There are no volume controls on the headset (you have to use your phone to adjust the volume)
The number of features built into this simple device is astonishing and the fact that everything works almost flawlessly is even more amazing. Hook Verse is probably the best headset with binaural mics on the market and it's definitely the best in its price range.
Official video – Hooke Audio Verse
What's in the box?
Inside a nice-looking white box, you'll find your Hooke Audio Verse headset and a zippered case with the Hooke logo. Inside this case, you'll find all the accessories – 3D audio recording cable, 6 pairs of ear tips in S, M, and L sizes (3 pairs of silicone tips and 3 pairs of foam tips), micro USB charging cable, mic windscreens, user manual, and 1-year warranty.
Box contents
Specs
| Hooke Audio Verse Specifications | |
| --- | --- |
| DIMENSIONS | |
| Weight | 3.2oz |
| DRIVERS | |
| Type | Dynamic |
| MATERIAL | Plastic, silicone |
| BATTERY | |
| Type | Li-ion, rechargeable |
| Capacity | N/A |
| 3D audio recording time | 8-9h |
| Playback time | 9-10h |
| Recharge time | 3h |
| CONNECTIONS | Bluetooth (phones), wired (GoPro, DSLR cameras, etc.) |
| BLUETOOTH DETAILS | |
| Bluetooth version | V5.0 |
| Supported Bluetooth profiles | A2DP, AAC, HFP, custom recording codec |
| NFC | Yes |
| Bluetooth range | 33ft |
| Bit rate/Sample rate | 16bit/48kHz |
| HEADPHONE DETAILS | |
| Frequency response | 20Hz-20kHz |
| Impedance | 16Ω |
| MIC DETAILS | |
| Mic type | Omni-directional |
| Mic sensitivity | -32dB (+/-2dB) |
| Frequency response | 20Hz-20kHz |
| Max SPL | 125dB |
| ADDITIONAL FEATURES | Hooke Audio Binaural 3D Audio app (Android and iOS) |
Design
Hooke Verse headset looks sporty but it's not made for sports because of the lack of IPX rating. The earpieces are connected with a memory wire that goes behind your neck. They have over-ear hooks that are supposed to provide better fit and stability.
Available in two colors
The controls are located on the right earphone and are really simple. You actually have only one button with an LED Bluetooth/charging indicator. You can use this button to turn on/off the headphones, start pairing, play/pause the music, or answer/end calls (on Android phones).
Controls are simple
The micro USB charging port is located on the back of the right earpiece and the reset button is located is on the top.
The build quality is pretty good. The earphone housings are made of plastic but still look sturdy. Each earphone features one binaural mic and one driver placed inside an acoustic chamber and then sealed inside a plastic shell. The earpieces have angled nozzles that are supposed to enable a better fit. Depending on the size of your ears and your preferences you can either use silicone or foam tips in 3 sizes.
Construction
Features
Hooke Audio Verse is a feature-packed Bluetooth headset. It does all the things you would expect (plays music wirelessly, enables handsfree calls), but it can also do some special things that no other headset can do. Here's a short overview of the most important features.
Feature overview
The most special feature, as you already know, is the ability to record 3D audio. Each headphone features a built-in omnidirectional binaural mic which is supposed to allow you to make incredibly immersive audio recordings. We'll later discuss this feature in more detail, but let's go through some of the standard features, first.
There's nothing wrong about the build quality of Hooke Verse. It's not the most durable headset, but it looks quite durable.
Comfort should not be a problem. You have 6 pairs of tips (3 pairs of foam tips and 3 pairs of silicone tips). In case you have very large ears or very small ears, you may experience some issues, but you can always buy an additional pair of XS or XXL ear tips and solve the problem. The headset looks kind of sporty. You've probably seen a bunch of wireless sports earbuds with over-ear hooks (like Powerbeats 3) that look very similar to Hook Verse, but this specific headset is not made for sports – it's not IPX certified (it's not even sweatproof).
The headset has a built-in Bluetooth module and can be used for music playback and phone calls. You can use the Hooke button on the right bud to control the playback (play/pause/play next song) or to answer calls (at the moment, this feature works only on Android phones but the manufacturer is already working on the firmware upgrade that will allow you to answer calls on iPhone by adding HFP Bluetooth codec support for iOS devices). According to the specs sheet available on the manufacturer's webpage, Hooke Verse features Bluetooth 5.0 with a standard 30ft range.
There's one special thing about the Bluetooth module built into this headset. Since phones are not designed to receive Bluetooth audio (only to send it), the Hooke Audio team came up with a proprietary low-latency Bluetooth codec that enables your phone to receive Bluetooth audio recorded with Hooke Verse headset. In order for your phone to recognize and receive Bluetooth audio, you have to install the Hooke Audio's 3D Audio app (available for iOS and Android devices). This app has a codec built inside it and, when you open it, you just have to press the record button and it will start recording 3D audio. The app allows you to record either audio-only or both video and audio. You can also use it to adjust microphone levels (for each channel), make monitor adjustments (in case you're using the headset for monitoring), and share your recordings on social networks.
Recording 3D audio through Hooke Verse sounds hassle-free and it really is (as long as you are using this app for recording). Unfortunately, it's not that easy and convenient if you want to use FilmicPro or some other recording app. We will discuss this issue in the Performance section. For now, you should just know that there's a workaround (which is not so convenient) and that it's not the manufacturer's fault. The thing is – the proprietary Bluetooth codec designed by the Hooke Audio is not natively supported by smartphones made by Apple and Android phone manufacturers and it's not supported by other apps. So, the only thing people from the Hooke Audio can do is to keep sending requests to phone manufacturers and app developers and keep asking them to incorporate this codec.
Hooke 3D Audio app (Android and iOS devices)
The headset has a rechargeable built-in battery which enables you to record wirelessly on your iPhone or Android phone. The battery is not huge but it can probably last longer than your phone's battery, especially if you are using your phone to record video. The battery will deliver up to 9h of recording or up to 10h of music playback. The recharge takes 3 hours.
Another really special thing about Hooke Verse is its versatility. This thing is compatible with everything. It can record wirelessly when paired with your iPhone or Android phone (through the 3D Audio app). If you want to record video with some other device (DSLR camera, field recorder, GoPro, Desktop computer, etc.) and capture 3D audio with your Hooke Verse headset, you'll have to use the included recording cable (the headset has to be connected to your recording device via this cable). Once you record the audio (or video and audio), you can play it on any other device and you will hear 3D audio with any pair of headphones or speakers (Hooke Verse headphones are not required to listen to 3D audio recorded with Hooke Verse).
Compatible with everything
Performance and Sound Quality
Before we start discussing the performance, we would like to say a few words about the binaural recording (aka 3D audio recording) and tell you, in layman's terms, how it works.
Binaural mics, just like regular stereo and mono mics, capture the sound and allow you to record it on some storage device (phone, camera, etc.). Now, we won't discuss the difference in the technology behind stereo and binaural mics. What's important for you to know is that different mic types have different sound pickup patterns. In the picture below, you can see the standard pickup pattern of a stereo mic and a pickup pattern of a binaural mic. As the picture implies, binaural mics will capture the sounds from all the directions and give you a true representation that corresponds 100% to what you actually hear. Standard stereo mics are unable to record the audio in the same fashion and that's why audio recordings captured with stereo mics never sound exactly the same as you've heard them.
Image provided by Hooke Audio
Now that we've covered the working principle of binaural mics, let's discuss our impressions about this specific headset.
Everything about Hooke Verse is pretty much straightforward. We've had no problems finding the right fit but we did notice that those over-ear hooks are a bit larger than they should be which makes the earphones a bit loose (this is another reason why you shouldn't use them for workouts).
After you find the right pair of tips, you can pair them with your phone, install and open the app, and start recording. It's that simple. The manufacturer even made a video on how to use them so you don't have to experiment.
How to use Hooke Verse
We've had no issues with Bluetooth pairing and Bluetooth connection in general. It works fine and the range is pretty much standard. It's probably smart to hold your smartphone less than 5ft away from the headset while recording. The manufacturer recommends that you reset the list of available Bluetooth devices on your phone (erase previously paired Bluetooth devices) and put your phone in an airplane mode (no idea why). This is also recommended in case you experience some issues with Bluetooth connection (like signal dropouts).
The battery performance was pretty much on par with the advertised values. If you are using them for recording only, you'll get up to 8 hours of battery life. The good thing is that, unlike some other wired binaural recording headsets, this one has a built-in battery and doesn't need your phone's battery in order to work.
We've had no issues with the app. It's simple and all the controls are pretty much self-explanatory. One thing we don't like about the app is that it's not completely free. I mean, it's free to download and you can use all the basic features, but if you are using it to make videos, you'll notice that every video has Hooke Audio watermark. If you want to remove the watermark, you have to pay (in-app purchase). Also, if you want to use some advanced audio filters, you have to pay $4.99 for the filter pack. It's not that much, but it would still be nice to have all the features unlocked the moment you install the app.
Recording audio wirelessly was a breeze – pair the headphones, open the app, tap the record button to start and tap it again to stop recording. You can also record video through the app. The app supports 1080p and 4K.
You can find the info on the Hooke Audio's webpage and on Google Play that Hooke Verse and the app are not compatible with Samsung devices, but we've had no issues with our old Samsung Galaxy S8.
Recommended Reading :

Recording audio or video through the app is super-simple. If you're recording audio-only, you don't have to keep the screen on and you can leave the app working in the background. Read news, play games, or put the phone in your pocket – the app will keep recording everything the way you hear it.
Thanks to proprietary Bluetooth codec invented by Hooke Audio, there's no noticeable audio delay in your recordings. The manufacturer measured the latency and it's only .0043ms. This codec also allows you to record the sound in CD quality (16bit/48kHz).
Every recording we've made sounded simply amazing. Watching a video captured with the 3D Audio app feels like reliving the moment again. Every single sound is captured and reproduced so vividly.
Now that you know all the good stuff, let's move onto the 'not so good'. In case you want to record 3D audio wirelessly through some other app you have on your phone, you will experience some issues. In fact, you won't be able to record audio wirelessly and you'll have to try with some of the suggested workarounds. Unfortunately, each of these workarounds includes buying additional equipment made by third party manufacturers (MIKEY DIGITAL for iPhones, Griffin iMic for Android phones) and using the included recording cable (you can't record wirelessly if you want to use other recording apps). So, none of the solutions/workarounds suggested by the Hooke Audio are hassle-free and they all require some additional investments.
You will experience the same kind of issue if you want to livestream any content to Facebook Live or Vimeo, and you'll have to use the same kind of wired setup you would use in our previous case (third party hardware solutions + recording cable).
To be completely honest, we don't blame the manufacturer for these issues since they don't get to decide which Bluetooth codecs are going to be supported by our phones or by any other app. As long as you're using the app, you can record 3D audio wirelessly on your phone. You can share the recording seconds after you export it, directly through the app.
Record-Listen-Share – It's that easy
If you want to capture 3D audio while recording video through some other device (GoPro, DSLR camera, desktop PC), you will have to use the recording cable (can't be done wirelessly). We've tried the headset with GoPro HERO 7 Black and it worked flawlessly. The cable makes it a bit less convenient, but you'll know it's worth the hassle the moment you hear the recordings.
Since Hooke Verse is not only made for recording audio but also for listening to music, you're probably interested in sound quality. Frankly, we were pleasantly surprised. Hooke Verse headphones deliver quite a neutral frequency response. Bass is not overemphasized, the midrange is clear and pretty accurate, and the highs are nice but not very detailed. Hooke Verse is not made for audiophiles. It doesn't sound extremely sophisticated or refined and it doesn't have huge bass and treble extensions but, considering the price, Hooke Verse headset sounds pretty damn good.
The Competition
The market is not huge when it comes to headsets with binaural mics. You have a few viable choices but none of these choices have the same set of features as Hooke Verse. These other headsets are not wireless at all (no Bluetooth) and most of them are designed to work only with iOS devices. So, if you want the best and most versatile wireless recording headset under $200, Hook Verse is your best option. This is not just our opinion – it's a fact.
---
Sennheiser AMBEO
AMBEO is a smart ANC headset with binaural recording mics. It's more expensive than Hooke Verse and it's designed for iOS devices.
AMBEO is not compatible with Android and other recording devices, which gives a huge advantage to Hooke Verse. AMBEO is wired and it doesn't feature Bluetooth.
On the other hand, AMBEO features ANC technology and has a few convenient features like transparent hearing.
Both headphones can be used for recording audio and for listening to music. The difference in quality of the recorded audio is barely noticeable – they are both great. Hooke Verse has a slightly more balanced sound while the AMBEO has a little bit brighter treble.
---
Roland CS-10EM
CS-10EM is a pair of in-ear monitors made for field recorders (Roland R-05, R-07, and R-09HR). It's priced under $100 (cheaper than Hooke Verse). It works with GoPro devices, too but that's where the compatibility list ends.
CS-10EM is not compatible with Android and iOS devices. Also, it's not wireless (no Bluetooth).
3D Audio recordings captured with CS-10EM sound excellent, especially considering the price. It's on par with Hooke Verse and AMBEO.
The sound quality is also really good, quite similar to Hooke Audio Verse but with a little bit more bass.
If you can live with all the downsides (lack of Android and iOS support, lack of Bluetooth connectivity), CS-10EM is a great cheap alternative.
---
Scenes Lifelike VR Recording Headphones by SCENESOUND
Lifelike VR by SCENESOUND is another cheaper alternative (priced under $130). In terms of compatibility and features, these headphones are very similar to Sennheiser AMBEO.
The headphones are designed for iOS devices and are not compatible with Android phones and other recording devices. Hooke Verse is much more versatile. Also, Scenes Lifelike VR headphones are not wireless (no Bluetooth).
The headphones can be used for recording 3D audio and for music playback. Every audio recorded through binaural microphones sounds very lifelike (as the name implies), but audio reproduction is not that great. Hooke Audio Verse headset is a better choice for music listening.
---
Comparison Table
Final Thoughts
Well, it's not a secret that we truly enjoyed testing the Hooke Audio Verse. It's an amazing device with all kinds of features. It's portable, it can record 3D audio wirelessly when paired with your iPhone or Android phone, it's compatible with all kinds of recording devices, it performs flawlessly (as long as you are using the 3D Audio app), and it sounds great considering the price. None of the competitors in its price range offer this exact set of features and none of them are wireless and compatible with all the recording devices.
Based on all the good things we've said about Hooke Verse, we can think of many people who would benefit from using these headphones. If you are a concert junky and you enjoy recording live events or if you are a traveler/adventurer and you do vlogs about places you visit, you'll be amazed by Hooke Verse. It will add a sense of realism to your videos and make them more immersive than ever. Also, if you are a musician and want others to hear your music the way you hear it, Verse is a perfect choice.
A lot of Verse customers are visually impaired and blind people who use this headset for monitoring. According to their testimonials, Hooke Verse is a very helpful device.
You can also use it for making podcasts, recording interviews (there's an interview audio filter in the app, but you have to buy it), recording any event you find amusing or, you can use it for music listening, just like any other pair of wireless headphones.
Potential applications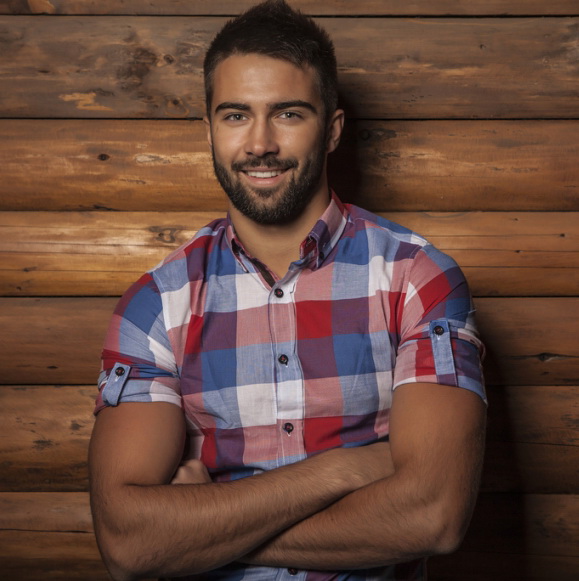 Hello, my name is James Longman.
I'm a writer and editor at AudioReputation. I disassembled my first portable AM/FM radio when I was only 8. At the age of 11, I burned the circuit board on my old boombox cassette player. I'm not going to explain how but it was reckless and stupid.
Since then, I have become much more careful around radios, boomboxes, and other audio devices (at least, I like to think so) but I have never lost the passion for audio equipment. Throughout 20 years of my professional career, I've been working for various audio equipment manufacturers and even started building speakers on my own in my little workshop.
I love the work we do here at AudioReputation. Testing, comparing, and evaluating all kinds of audio devices (speakers, soundbars, headphones, home theater systems, etc.) is something I truly enjoy. I try to be unbiased and give you my honest opinion on every piece of equipment I test. Still, you should take my reviews with a pinch of salt and always be just a little bit skeptical. The fact that I liked some speaker or soundbar doesn't mean that you are going to love it. If you have the opportunity, you should test it/hear it before buying it.