AudioReputation is reader-supported. When you buy through links on our site, we may earn an affiliate commission Learn More
Have you ever checked the rear panel of your TV and saw all those input and output ports? If you have and you found them confusing or you are simply searching for a way to establish a better connection and get better audio quality from your TV and all the audio devices in your house connected to your TV, we may be able to help you.
Although the technology has been developing rapidly over the past decades, many of us still aren't familiar with all the terms, audio equipment features, and all their possibilities. One of the features that has been introduced almost 10 years ago but still can be unfamiliar to some people is ARC. As it is very helpful and useful in every house, we have decided to do a little research and write this article that will thoroughly explain everything you should know about this feature.
What is an Audio Return Channel (ARC)?
An ARC is an audio return channel that connects a television and audio system. It uses a single HDMI cable and prevents users from needing an additional optical or audio cable. Therefore, the ARC makes the HDMI cable act as an audio input and output channel that makes two-way communication between all your devices easier and faster.
What is HDMI?
In order to understand ARC, we will first have to say a few words about HDMI. It was introduced in 2004. and its main purpose was to enable faster delivery of high-quality audio and video signal to an electronic device and send it from them to other devices. The first HDMI version featuring support for ARC was 1.4 and it has evolved to the newest 2.1 version that was introduced in 2017. The latest version is still compatible with older devices and older HDMI version (HDMI connection is backward compatible) but it is able to support 4K video content being delivered at speed of 120 frames per second.
The purpose of HDMI cable is to decrease the number of cables connecting your TV to all the other electrical devices in your house. Instead of having a bunch of cables, you can simply connect one HDMI cable, forget about the mess and enjoy your free time. HDMI was actually made to transmit so-called handshake information between devices (communicating, exchanging, and encrypting data in order to prevent piracy).
Along with HDMI, another feature called CEC (Consumer Electronics Control) was introduced. CEC enables sharing more complex messages than ordinary HDMI. It enables the user to adjust the settings on his TV so that his TV remote can manage all the electronic devices that use remotes and are connected to the TV.
All about ARC?
ARC is the abbreviation for Audio Return Channel. This feature was introduced approximately 10 years ago. Ever since HDMI 1.4 was introduced, ARC has been present not only on TVs but also on receivers, speaker systems/home theater systems, and some soundbars. Its name helps us understand its meaning and its purpose and they are hidden in the word "return".
ARC feature makes HDMI cable act like both audio output and input, enabling two-way communication between all devices connected with a single HDMI cable. It sends video signal to the TV and audio signal from TV to your soundbar, speaker system, or AV receiver. Some people compare it to a two-way street where the information is transmitted.
Why is ARC so Important?
To put it simply, HDMI ARC makes our lives simpler and cuts the cable clutter from our houses. Thanks to this feature, we can use only one cable and get even better results than with several HDMI cables without ARC support. The information flow is faster and, as you receive audio from your soundbar or your speakers instead of ordinary TV speakers, you will be more satisfied with the overall sound quality and still be able to control all the devices with a single remote.
Let's see how you can arrange all this.
How to Connect HDMI ARC?
First of all, make sure that you have a TV that supports HDMI ARC and a receiver or a soundbar that supports at least HDMI version 1.4. You will also need an HDMI cable (V1.4, V2.0, or V2.1).
After that, you should think about what type of connection will be the best for you depending on the TV, AVR or soundbar placement. Subsequently, you can arrange different connections and put either the TV or the soundbar/AV receiver in charge.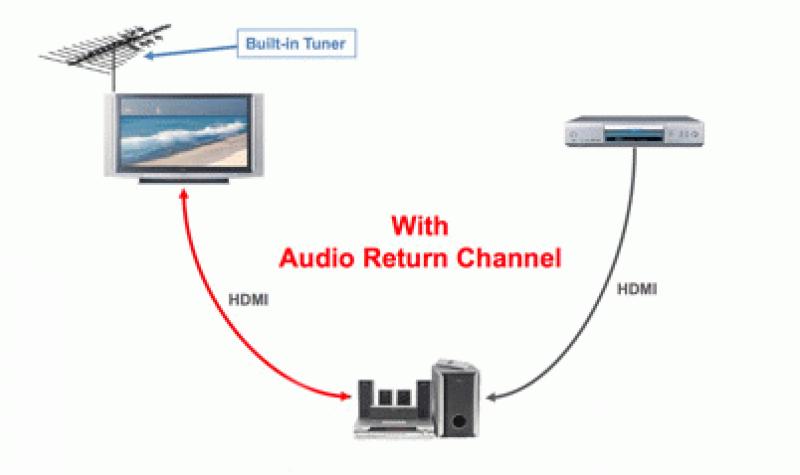 One thing you can do is to connect the soundbar to the TV using the HDMI ARC port, while all the other devices (Blu-ray player or gaming consoles) are connected to the TV. This enables you to control everything through the TV.
The other thing you can do is to connect all those devices to the soundbar while the TV will be connected via HDMI cable to the soundbar. This is perfect for wall-mounted TVs with hardly accessible multiple ports on the back panel.
Depending on the TV and soundbar/AVR settings and defaults, you will have to go through different setup procedures in order to achieve the desired results. Sometimes, it is enough to find the HDMI ARC port, connect the cable and the TV automatically recognizes the connection type. In other cases, TV won't react and you will need to check its Audio settings and establish the connection manually. You may need to disable TV speakers and manually enable ARC feature so that all the audio content is delivered through your soundbar/home theater system.
How Will I Know if My TV is HDMI ARC Compatible?
The easiest way to make sure that a TV has HDMI ARC is to search for the ARC label next to the HDMI ports. Every modern TV has several HDMI ports and at least one of them should have this label. If not, you should check the user manual and the specs provided with the TV or call the manufacturer and ask the operator.
The Advantages of ARC
We are quite sure that you have figured out many of ARC advantages in the previous text but let's repeat them, just in case.
ARC feature eliminates redundant cables that make your apartment or house look messy.

It is useful to use ARC with smart TVs that use Netflix or Pandora and are connected to a soundbar or speaker system. That way, the soundbar/speaker system will deliver all the audio content and you won't have to deal with tiny TV speakers and their poor sound quality.

ARC comes in handy when you use multiple sources (gaming consoles, Blu-ray players, cable TV box, etc.) and your soundbar has only one input port (with ARC support). You can use the port to connect the soundbar to your TV via HDMI ARC cable and all the other devices directly to the TV. They will send audio to the TV; the TV will send it to the soundbar and you will get a great sound quality no matter what audio source is being used.

When you're using this type of cable, you can connect all the devices in a way that enables you to use only one remote to control all of them. For example, when you turn on your TV, the soundbar will automatically turn on.
The Disadvantages of ARC
ARC is without any doubt very useful feature but, as all the technology, it has some downsides that can make you problems if you aren't aware of them or you don't know how to deal with them.
ARC doesn't support some advanced audio file formats like Dolby TrueHD, DTS-HD, Dolby Atmos, etc.

Many TVs, even the newest models, can't send the complete audio content via HDMI ARC to the soundbar or AVR. For example, if you have a 5.1 system, you may encounter this issue. The thing is, you may not be able to make all the speakers deliver the audio but only the two main speakers.
Also Read: Harman Kardon Citation ONE Review.
Introducing eARC
eARC is the latest and upgraded version of the ARC feature we've been talking about in the text above. Its introduction is expected in 2019 and it should be the solution to most of our current problems with the ARC we know. The "e" stands for "enhanced" and this technology should increase the bandwidth for the unexpected increase of audio data. It should enable better connection, upgrade surround sound effects, and it should support advanced audio formats that ARC doesn't support.
eARC should enable us to use our speaker systems completely, not partially, and it should generally improve the performance of all audio devices. If today's HDMI cables can transfer upstream and downstream up to 1Mbps of audio data, eARC will be able to increase this number up to 38Mbps, which is really amazing.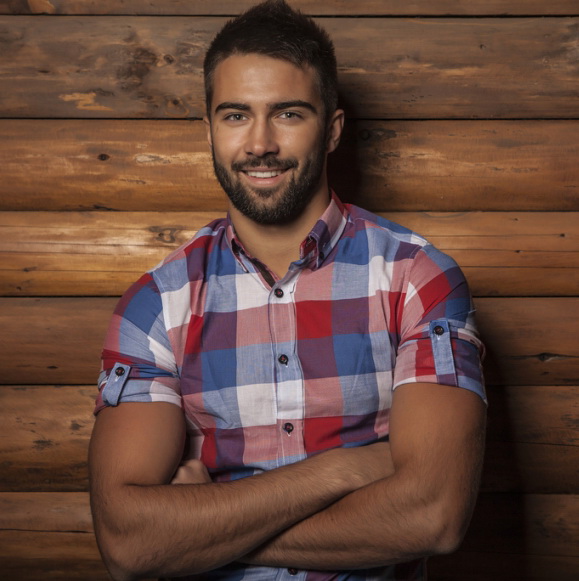 Hello, my name is James Longman.
I'm a writer and editor at AudioReputation. I disassembled my first portable AM/FM radio when I was only 8. At the age of 11, I burned the circuit board on my old boombox cassette player. I'm not going to explain how but it was reckless and stupid.
Since then, I have become much more careful around radios, boomboxes, and other audio devices (at least, I like to think so) but I have never lost the passion for audio equipment. Throughout 20 years of my professional career, I've been working for various audio equipment manufacturers and even started building speakers on my own in my little workshop.
I love the work we do here at AudioReputation. Testing, comparing, and evaluating all kinds of audio devices (speakers, soundbars, headphones, home theater systems, etc.) is something I truly enjoy. I try to be unbiased and give you my honest opinion on every piece of equipment I test. Still, you should take my reviews with a pinch of salt and always be just a little bit skeptical. The fact that I liked some speaker or soundbar doesn't mean that you are going to love it. If you have the opportunity, you should test it/hear it before buying it.