AudioReputation is reader-supported. When you buy through links on our site, we may earn an affiliate commission Learn More
Ever since the introduction of the Poly music streamer for the Chord Mojo (back in 2017), we knew that this reputable British manufacturer will release a similar companion device for the Chord Hugo 2. Less than 2 months ago, Chord Electronics started shipping their new transportable music streamer called simply 2Go. Today, we are reviewing this powerful streamer.
---
Chord 2Go looks like a natural extension of the Hugo 2. This is a transportable, battery-operated network streamer that adds an impressive set of features to the Hugo 2 and transforms it into a powerful digital music player. Chord 2Go does the same thing as any other network/media streamer, only better – it receives audio signals from the internet or from a local server and sends it to the DAC or DAC/AMP (Hugo 2, in this case) that decodes/converts the signals and sends them to the amp or to your headphones. Overall, Chord 2Go is, hardware-wise, another outstanding device from Chord, but it has some flaws, mostly related to software solutions. Here's a short overview.
2Go is a bolt-on companion for the Hugo 2. However, thanks to another Chord device called Chord 2yu, Chord 2Go can also be used with any other third-party DAC or DAC/amp. Like the Hugo 2, Chord 2Go is battery-operated and transportable. So, you can eliminate all the cables except (for the headphone cable) and, technically, you can use it on-the-go.
2Go features both Bluetooth and Wi-Fi connectivity (only 2.4GHz). It supports DLNA and UPnP streaming, as well as Airplay. It's also Roon-ready so you can stream music from your Roon server to the 2Go (Roon endpoint). Chord 2Go has two micro SD card slots that allow you to store up to 4TB of music (2TB per card) and listen to your favorite tunes even when you don't have internet access.
2Go comes with the GoFigure app (Android and iOS) which is used to connect the streamer to your wi-fi network, to integrate your TIDAL/Qobuz account, and to adjust some basic settings.
The streamer supports numerous lossless and lossy audio files including ALAC, FLAC, AIFF, OGG VORBIS, WMA, ACC, WAV, MP3, etc. As expected, it supports hi-res streaming (up to 786kHz/32bit) and can play DSD files (up to DSD256).
Our complaints are mostly related to the Chord's software. The Gofigure app, to be more specific. The app is somewhat unstable and needs some improvement. Furthermore, Chord 2Go currently doesn't support MQA and Spotify Connect. Some future upgrade may provide support for Spotify Connect.
Hugo 2 + Chord 2 Go combo is a bit too large to be used on-the-go. Since both units are battery-operated, you can, technically, use it on-the-go but, due to the size, it's rather transportable than portable. Also, the playtimes of the Hugo 2 and 2Go don't match. The 2Go provides 12h while the Hugo 2 provides only 7h. You can use them together, as a wireless digital player/streamer, only if both units are turned on. So, when the Hugo 2 runs out of battery, you won't be able to use the 2Go. It doesn't matter that 2Go has some juice left.
In the end, 2Go is quite an expensive device. Depending on the seller, the price varies between $1,300-$1,500. Since it can either be used in combination with the Hugo 2 or in combination with Chord 2yu and some third-party DAC, the price of the whole combo can go up to $4,000 (Hugo 2 + 2Go).
Unique and recognizable design

Impeccable build quality

Easy to set up and use

Amazing versatility

Internal storage (2 micro SD card slots – support up to 4TB)

Bluetooth connectivity

Wi-Fi connectivity (2.4GHz)

Wi-Fi hotspot mode

Airplay support

Tidal and Qobuz support

Roon-ready
The Gofigure app is buggy

Spotify Connect is not supported (future firmware upgrades may bring Spotify Connect support)

Expensive ($1,300-$1,500)
Like any other piece of Chord equipment, Chord 2Go is a state-of-the-art network streamer. It's perfect for all kinds of audiophile desktop setups, especially for space-limited setups. It's also a great option for traveling, but it's not exactly portable (due to the size of the combo). 2Go is very capable and allows you to stream hi-res audio in many different ways. If the wi-fi connection is unavailable, you can use the internal storage (up to 4TB). Performance-wise, the only thing that needs some polishing is the Gofigure app, not the streamer itself. Hopefully, some future firmware upgrades will make it even better.
What's in the box?
2Go comes in a compact box along with a USB-to-micro-USB charging cable, Ethernet cable, black pouch, user manual, and a 3-year warranty. Mounting gear (connector pins and Allen wrench) for connecting the 2Go to the Hugo 2 is also included in the package.
Box contents
Specs
Chord 2GO Specifications
DIMENSIONS
Width
50mm/2in
Height
62mm/2.4in
Depth
22mm/0.9in
Weight
91g/3.2oz
Weight (with Hugo 2)
BATTERY
Battery Type
Li-ion, rechargeable
Battery Capacity 
N/A
Playtime
Longer than 12h
Recharge Time
Approx. 5h
WIRELESS CONNECTIVITY
Bluetooth and Wi-Fi
BLUETOOTH DETAILS
Bluetooth version
V4.1
Supported profiles and codecs
AAC, SBC
Wi-Fi DETAILS
Wi-Fi frequency
2.4GHz
Wi-Fi modes
Connect to and Hotspot modes
MAX STORAGE CAPACITY
Up to 4TB (2 microSD card slots)
SUPPORTED AUDIO FORMATS
MP3

WMA

WAV

ACC

FLAC

ALAC

AIFF

OGG VORBIS
SAMPLING RATES
PCM – Up to 768kHz (up to 32bit)

DSD – Up to DSD256
SUPPORTED SOURCES
DLNA (server, Tidal, Qobuz)

Internet radio

MPD

Bluetooth audio (A2DP)

Roon

Airplay

Micro SD card
ADDITIONAL FEATURES
Gofigure app (Android and iOS)
Design
Chord 2Go is a super-compact and lightweight device. Its dimensions are 2in x 2.4in x .9in and it weighs 6.35oz. In terms of design, it's a perfect match to the Hugo 2 and it's a perfectly natural extension of this capable DAC. Once you connect them together, you can't even notice that 2Go and Hugo 2 are two separate devices. They both have the same premium aluminum chassis and they both have a very unique design.
The streamer is, just like Hugo 2, available in two colors – silver and black.
Compact and slim design with 2 micro SD card slots and one Ethernet port
On the side that connects to the Hugo 2, you have two micro USB connectors that connect to two micro USB inputs (one for charging and one for music playback) on the Hugo 2. On the left end of the 2Go, there's one micro USB charging port and two micro SD slots (each slot supports SD cards of up to 2TB). On the backside of the 2Go, there's just an Ethernet port.
The main parts
Features and Performance
As mentioned in the introduction, Chord 2Go supports numerous streaming options and has two micro SD card slots in case you don't want or can't stream audio wirelessly. Below, you can see the most important features.
Multitude of streaming options
Let's start with the physical connections. The streamer doesn't have internal storage but it has two micro SD card slots so you can store your music on a micro SD card and just plug it in. The max supported micro SD card size is 2TB (4TB in total).
Before we continue with the streaming options, it's important to mention that Chord 2Go, just like Hugo 2, has a built-in battery. The advertised playtime is 12h. Compared to Hugo 2, that's 5 hours more but you won't see any benefit from that extra playtime. When battery-operated, Hugo 2 + 2Go combo will work until the Hugo 2 runs out of juice. So, those 5 hours don't really matter. Another complaint we have is related to charging – it takes quite some time to fully charge both devices (up to 6 hours). The good thing is that you can use this combo while charging but the bad thing is that it gets quite hot when used while charging. Using some kind of stand to hold it vertically provides better airflow and makes it cooler.
The 2Go has an Ethernet port in case you want a more reliable connection or if you are using the combo for your desktop setup. Wi-Fi connection is also supported, but only 2.4GHz connection. 2Go is not a dual-band device (5GHz band is not supported). Even if you don't have wi-fi available, you can use the 2Go in hotspot mode – your phone can feed it with the signal.
Like Hugo 2, Chord 2Go features Bluetooth connectivity (Bluetooth 4.1). It may seem redundant since Hugo 2 is already Bluetooth-enabled but it can be useful in case you want to connect 2Go to 2Yu, and then to some third-party DAC without Bluetooth connectivity. So, it's not entirely unnecessary.
To configure the 2Go and set everything up, you have to use the Gofigure app. The app is available for both Android and iOS devices. The majority of our complaints are related to this app and to wi-fi connection stability. Chord really needs to do something about the app and make it more reliable. The app crashed twice before we actually managed to set the network up and it was only solved after the modem restart.
Also, we've noticed that 2Go tends to disconnect from the network after a certain period of inactivity. When that happens, rebooting the 2Go solves the problem. Chord Electronics' officials said that the new update will solve these issues. The update is not available, yet.
Gofigure app (for Android and iOS)
Once you overcome these app hiccups and start using the streamer, you will be very happy with the number of different streaming options and the overall performance of the Hugo 2 + 2Go combo. One more thing – if you want to use TIDAL or Qubuz, you have to enter your login details into the Gofigure app.
The list of available streaming options over the wi-fi network includes DLNA and UPnP streaming, Airplay, and Roon. For UPnP streaming, you will have to use some third-party app since Chord doesn't have its own UPnP playback streaming app (Buble UPnP, Glider, mConnect, etc.). Try different apps and see which one works for you.
Roon streaming from our Roon Nucleus worked like a charm. The same goes for Airplay. When it comes to UPnP, Bubble UPnP was great for Android devices, and Glider worked flawlessly on iOS devices.
2Go doesn't support Spotify Connect, yet. Chord says that some of the future firmware updates will bring Spotify Connect support.
Once it's up and running, Chord 2Go can stream hi-res audio files and it can provide gapless playback. The max supported resolution is 768kHz/32bit. DSD files are supported, too (up to DSD256).
The sole purpose of the 2Go is to transport audio wirelessly to the Hugo 2 without introducing any modification or distortion. And 2Go does exactly that. Overcoming all those app and wi-fi connection issues can be annoying, but once you are done setting the unit up, you will be amazed. The level of clarity and detail is simply astonishing.
Final Thoughts
Chord 2Go, combined with Hugo 2, delivers the kind of audiophile performance that leaves you speechless. Once you find a workaround for those app and wi-fi issues we've talked about, you will be rewarded with the sound, clarity, and overall performance that no opponent in its price range can beat.
Is it worth the price? Well, if you disregard the app bugs and if you care only about the sonic performance that Hugo 2 + 2Go combo can deliver, then yes. Absolutely. However, if you want a flawless unit, you should probably wait for Chord Electronics to release a new firmware update and fix all the issues. Chord 2Go is already an outstanding network streamer – it just needs some polishing.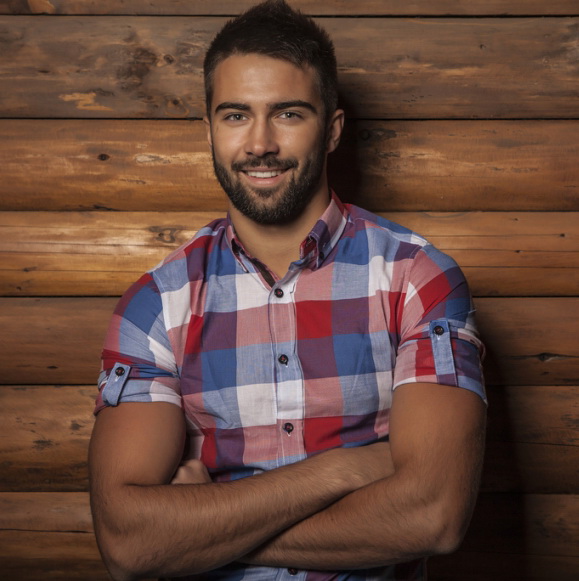 Hello, my name is James Longman.
I'm a writer and editor at AudioReputation. I disassembled my first portable AM/FM radio when I was only 8. At the age of 11, I burned the circuit board on my old boombox cassette player. I'm not going to explain how but it was reckless and stupid.
Since then, I have become much more careful around radios, boomboxes, and other audio devices (at least, I like to think so) but I have never lost the passion for audio equipment. Throughout 20 years of my professional career, I've been working for various audio equipment manufacturers and even started building speakers on my own in my little workshop.
I love the work we do here at AudioReputation. Testing, comparing, and evaluating all kinds of audio devices (speakers, soundbars, headphones, home theater systems, etc.) is something I truly enjoy. I try to be unbiased and give you my honest opinion on every piece of equipment I test. Still, you should take my reviews with a pinch of salt and always be just a little bit skeptical. The fact that I liked some speaker or soundbar doesn't mean that you are going to love it. If you have the opportunity, you should test it/hear it before buying it.